JOHN GREIG led the tributes to his great friend Billy McNeill saying "We were very good friends for many years and we had a great respect for each other both on and off the pitch. He was a great man and at this sad time my thoughts are with Liz and her family."
John Greig: "We were very good friends for many years and we had a great respect for each other both on and off the pitch.

"He was a great man and at this sad time my thoughts are with Liz and her family."

— Rangers Football Club (@RangersFC) April 23, 2019
We thought we'd report on some of the decent comments and tributes that have been made by the Rangers supporters over the past 24 hours…
He was an absolute giant of our game
"I was genuinely saddened to wake up and hear of the big man's passing. He was an absolute giant of our game, and whether we like or not he was the first Briton to lift the European Cup, and his MBE suggests he was comfortable with that. On the park I hated him, a warrior who epitomised their never too late to score attitude. Off the park he represented his club better than anyone else in my lifetime. For that he has my respect. How I wish more were like him. A gentleman, a respected and respectful foe, a Scottish Footballing great. Thank you Mr McNeil for showing what real rivalry should be like throughout my lifetime. That the greatest ever Ranger counted you as his friend, tells me everything. My thoughts are with his family as they share their and his memories in the coming days.
Thank you Rangers for our response. Class. I truly hope our club shows its respect this weekend in the appropriate manner, as we the fans did impeccably for Stein in 1986. I was proud to be part of the Kilbowie crowd that day. Real Rangers fans behaving with the dignity that real Rangers fans always should."
He showed the utmost respect to our own departed
"He showed the utmost respect to our own departed, and he deserves nothing less in return. From Jan 2011, the 40th anniversary."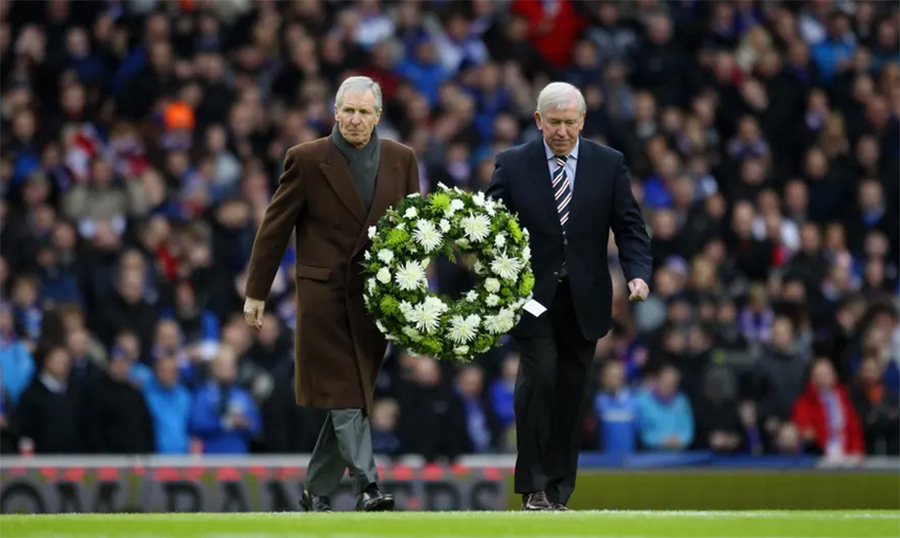 His achievements in the game were remarkable. Truly a worthy foe
"I'm old enough to have seen the latter years of McNeill's career. I'm also honest enough to admit we didn't like him much at the time. Anybody who grew in that era of being a Rangers supporter saw a strange situation when we had a great team but for different reasons we often lost to Stein and McNeill's Celtic.
McNeill was right up there in the unpopular stakes with Jimmy J etc because we often battled hard and lost – McNeill could dish it out tough and dirty as I reminded a Tim at work today…what about Greig he asked…he was twice as hard and dirty as McNeill I told him.
You don't do what he did with Celtic as a player and to a lesser extent as a manager and not see a bitter rival at times and McNeill had his moments especially when the tables turned. I wouldn't expect any less he was human and was clearly a winner. I don't see any need to do any more than respect Billy McNeill as one of our greatest foes arguably the greatest but we shouldn't get caught up in any over elaborate sympathising other than the obvious.
If it's true to say McNeill wasn't liked as a Celtic player or manager by us it's also true to say you've not really lived if you didn't feel genuine sadness today as a Bear because McNeill was part of an era that shaped our lives as supporters. Many have touched on it but times were different McNeill at his best seemed a player you had to respect it's quite clear from the accolades paid to him he was also a very decent human being off the park. His achievements in the game were remarkable, a truly a worthy foe. RIP."
A legendary figure
"You can't argue a captain of a 9 in a row team who lead his team to the European Cup isn't a legendary figure. Billy McNeill was a giant figure in Scottish football and his loss deserves respect and tributes from fans of all clubs."
A leader of men and a Scottish football great
"A leader of men and a Scottish football great. He came from a time when the divide was no less, but the mutual respect was certainly more. A lot of men that we ourselves look up to as Ibrox greats, will be mourning the loss of a dear friend today. Condolences to his family, friends and loved ones.
RIP Billy"
A minute's silence should be observed at all senior grounds in Scotland this weekend
" I think a minute's silence should be observed at all senior grounds in Scotland this weekend as a mark of respect, and we should lead the way in announcing our intentions to do just that. There comes a time (not very often I should add) when football rivalries are transcended – this is one such occasion.
Don't use previous examples as the rationale as to why we should or shouldn't hold a moment of reflection – ask yourself is it a dignified, appropriate & respectful thing to do? Our Club is founded on such principles, let's stick to them."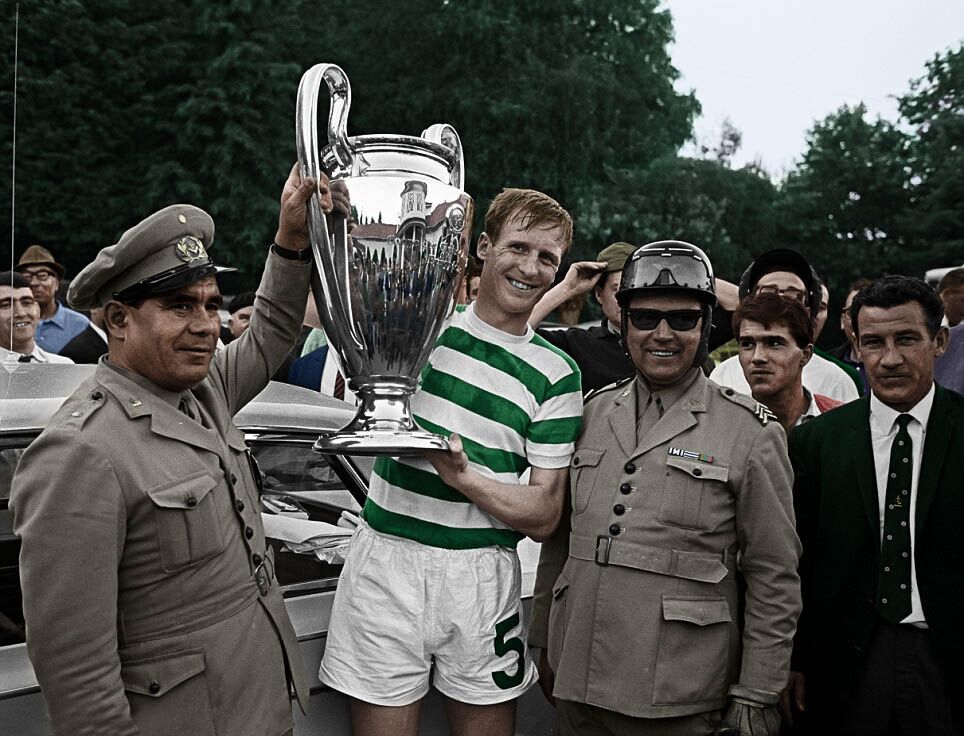 "I know Billy's family well and like Billy himself they are a Lovely family. Devastated for them today.  And yes I agree there should be a silence. Who cares that he didn't play for us. He is a Scottish football legend and should be honoured by all."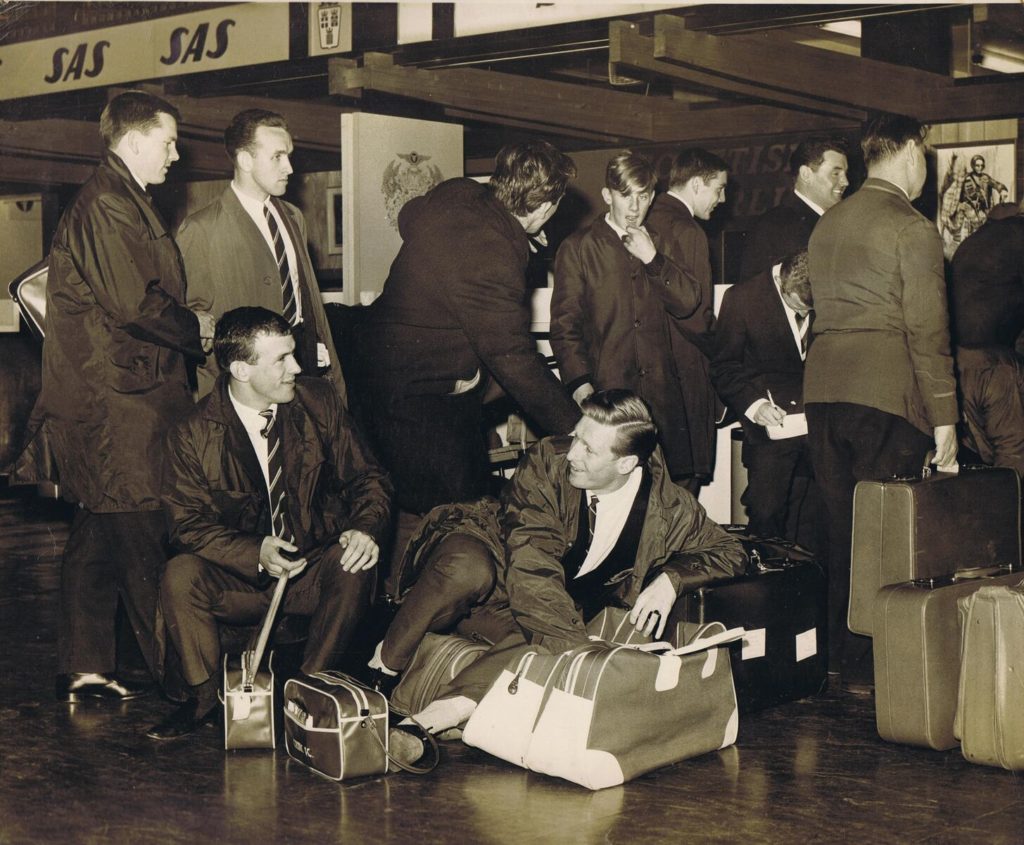 "I wish to pass my condolences onto Billy McNeill's family. Dementia is a terrible condition and as my Mother suffered from dementia, I understand what his family are likely to have gone through.
I also understand that we  have a variety of opinions and I am not preaching to anyone. However I would hope Rangers hold a minutes silence for Billy McNeill on Sunday in a mark of respect to a great Celtic captain. I am sure, we as a support will mark the minute's silence with the same respect that we marked Jock Stein's death when there was a minute's silence before the Clydebank game at Kilbowie Park in 1986.
Unfortunately, as a Rangers supporter, I saw Billy McNeill when he was at the height of his powers as a player. Fortunately, as a Rangers supporter, I also saw him reaching the latter years of his career with Celtic when regular success came back to us.
So if there is a minute's silence on Sunday, we must and will respect the silence because Billy McNeill was a great servant to his team, because he was a rival player who played many times against us (with varying success) and because that is how we show respect as Rangers supporters.
It will not stop us, as Rangers supporters, hoping we hammer the side Billy McNeill captained in his playing days when we next meet in May."
'He's a Rangers fan!'
"A giant from an era when Scottish football was a far better place both on and off the pitch than it is now. I think I only saw him in the flesh twice. One time I got his autograph outside Ibrox before a Scotland game around 1993 (my mate shouting 'He's a Rangers fan!' at him as he signed my programme) and the other was when he and John Greig led the teams out before the Ibrox Disaster 40th Anniversary. Both times, up close and from a distance, it was obvious he was a gentleman who was more than comfortable carrying himself with the decency his high profile required.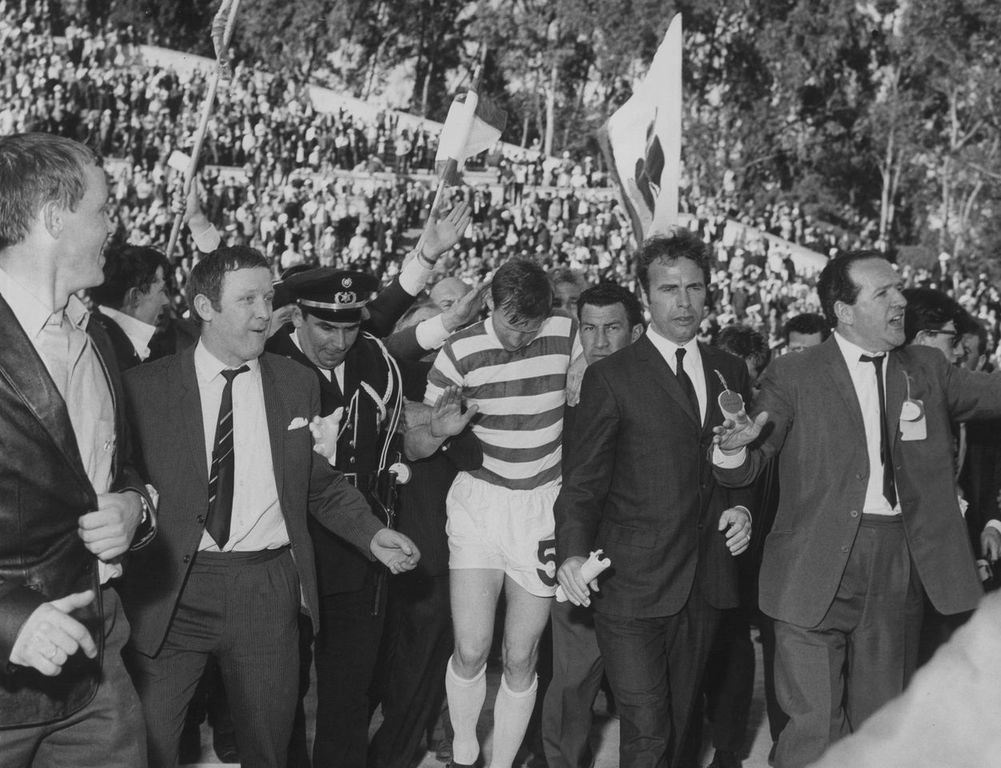 Football has changed and not for the better
"I remember another era when players showed respect for their fellow professionals. Wee Wullie was pals with Jimmy Johnstone. Crerand was Baxters pal. Mr. Mc Neill was a true professional and a legend for Celtic. Greig was his pal. Nobody in those days feigned injuries. Nobody dived. Fellow professionals at times asked the referee not to book an opposing player. This has changed. Football has changed and not for the better. Rip big Billy."