Just as Remembrance Day commemorations are an annual part of the calendar, so too are related disputes concerning Celtic. Aberdeen's European match on Thursday means that Celtic will again play on Remembrance Sunday, the tenth time that the Bhoys have done so.
This article looks at the history of Celtic playing at this time of the year, as well as looking at the arguments concerning Remembrance events.
Origins and arguments
The origin of Remembrance Sunday is connected to the end of World War One. The fighting ended on 11 November 1918 and annual memorial events began the following year in 1919. In that era – and following the Second World War – this was not a topic which generated major controversy concerning Celtic.
In remembering the slaughter and sacrifice of the two World Wars, this is understandable. Millions of men (and many women) went to their deaths in response to maniacal actions of a few, with the working classes especially bearing the brunt of the carnage.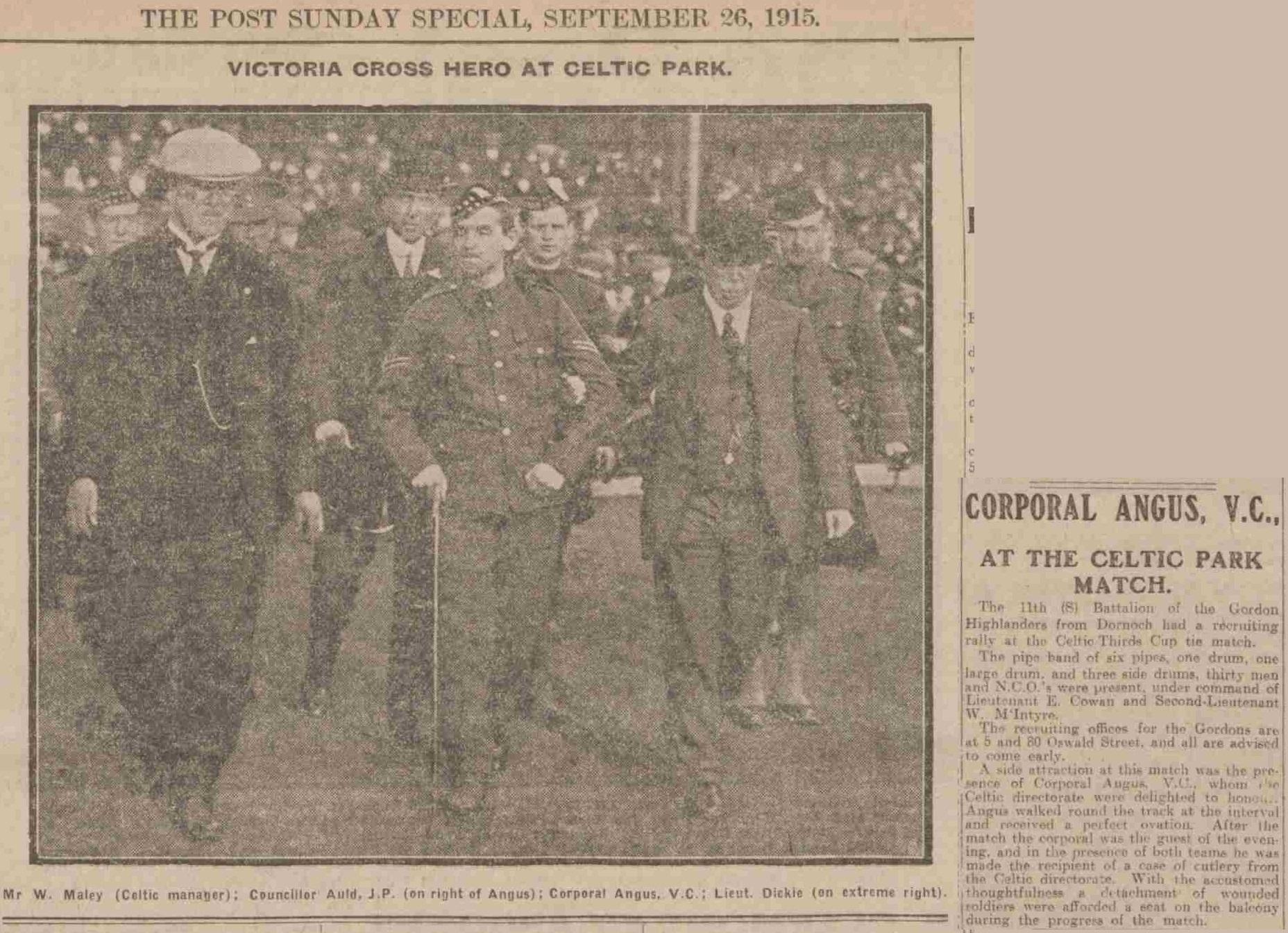 As well as the sacrifice of countless fans, many Bhoys' players (current and former) served or gave their lives. This includes Willie Angus in World War One, and Willie Lyon – a club captain who lifted the Empire Exhibition Cup – fought in World War Two.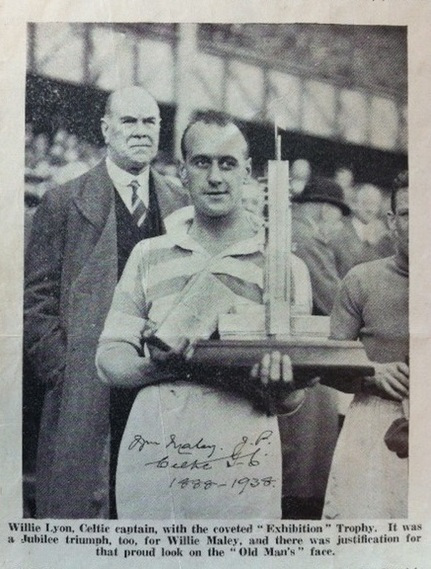 The problem centres on the question of what is now being commemorated. If the two World Wars were the only relevant conflicts, it is likely there would be no protest. However linking the poppy with all British military actions – as Poppy Scotland's website does – creates resistance from many fans.
They argue that their opposition to other British actions such as in Northern Ireland, Iraq or elsewhere, means they do not want the club to commemorate this. Most famously, this led to protests after poppies were worn on Celtic shirts in 2010.
Before the 2000s, memorials were a voluntary act. This is reflected in the historic actions of all clubs. A glance at home and away programmes from Celtic matches between the 1960s and 2000s does not reveal a special focus around Remembrance Day from almost any Scottish club, including Rangers.
The one exception was Hearts, whose 1987 and 1990 programmes discuss this. This was in relation to a specific impact on Hearts; famously several of their team signed up during the Great War, seven of whom did not return home.
Until the 21st century, it is difficult to find examples of Celtic fans having any major public opposition to poppies, certainly that was reported in the press. This is not to say that many supporters – especially from Northern Ireland – did not have issues, rather that it was not the public spectacle of the modern day.
The change may have been caused by multiple issues. It could be Irish concerns, or public opposition to the Iraq War. Or it could simply be that in this era, displays of the symbol became less of a voluntary act of memorial than an expected one.
2010 was an especially significant year. This was the first time that all clubs had a poppy on their shirts, including Celtic. Connected to issues above, this led to fan protests.
Prior to this, such shirt displays did not happen on a widespread basis. For instance, the English and Scottish FA risked FIFA fines in 2018 by saying they would wear one on their shirts. Yet on previous occasions that England have played on 11 November (such as 1987), this was not done.
It is also worth remembering that many others express similar views. Various footballers – notably James McLean and Nemanja Matic – have refused to wear a poppy. In wider society, other people have also stated concerns, including TV presenter Jon Snow who talked about the forced expectation of wearing the symbol as being "poppy fascism".
11 November games
Most years, there are two dates associated with memorial events: 11 November, and the closest Sunday to this (Remembrance Sunday). This is excluding those years in which the two dates coincide.
Celtic have played on 11 November on 13 occasions. The first time was in 1922 and the most recent occasion was in 2018.
Four of these games have been home matches for Celtic (one of which was played at Hampden *) and the other nine games have been away from home:
1922, Celtic 1-4 Ayr United
1933, Cowdenbeath 0-1 Celtic
1939, Morton 1-1 Celtic
1944, Falkirk 2-1 Celtic
1950, Celtic 3-0 Falkirk
1963, Partick Thistle 1-1 Celtic
1967, Airdrie 0-2 Celtic
1972, Motherwell 0-5 Celtic
1978, Celtic 1-1 Rangers *
1992, Dundee United 1-1 Celtic
1995, Partick Thistle 1-2 Celtic
2012, Celtic 1-1 St Johnstone
2018, Livingston 0-0 Celtic
Remembrance Sunday
Celtic did not play any game on a Sunday until 1974, meaning they could not have a Remembrance Sunday match. On 27 January 1974, the Bhoys beat Clydebank 6-1 in the Scottish Cup, Celtic's inaugural Sunday fixture.
However even after the team started to play on Sundays, it took a further quarter of a century to play on Remembrance Sunday itself.
Celtic's first such fixture came in 2000, early in Martin O'Neill's reign as manager. This was a 4-1 win versus St Johnstone on 12 November 2000.
This Sunday's game will be Celtic's tenth time playing on Remembrance Sunday, and the fourth time at Celtic Park. The full list of dates are:
2000, Celtic 4-1 St Johnstone
2006, St Mirren 1-3 Celtic
2010, St Mirren 0-1 Celtic
2012, Celtic 1-1 St Johnstone
2014, Aberdeen 1-2 Celtic
2105, Ross County 1-4 Celtic
2018, Livingston 0-0 Celtic
2019, Celtic 2-0 Motherwell
2020, Motherwell 1-4 Celtic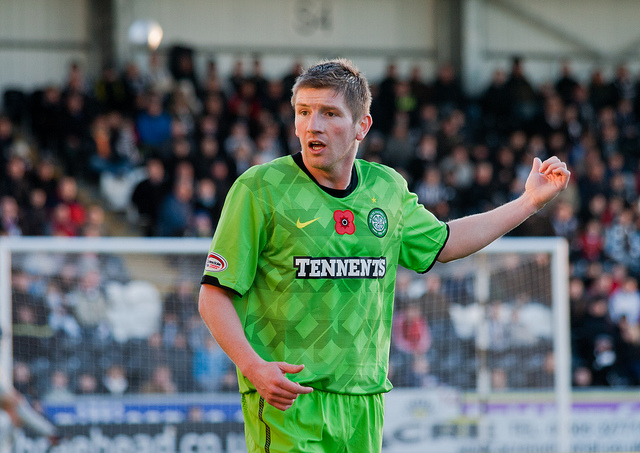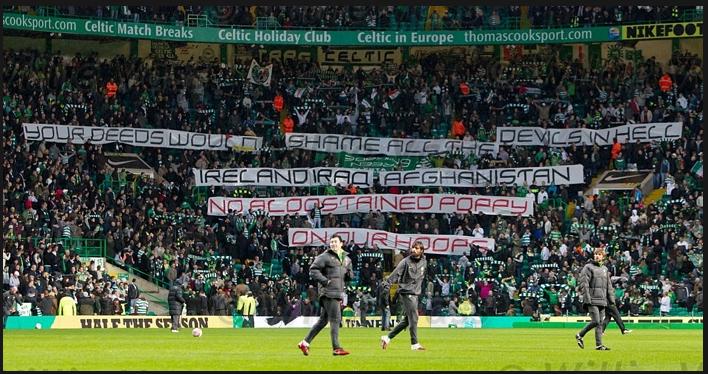 Arguably the most famous of these events was the 2010 match. On this day, Celtic agreed to wear a poppy on the club's shirts. This led to a protest during the previous week's 9-0 win against Aberdeen, describing the poppy as "bloodstained".
Matthew Marr
Matthew's debut Celtic book – The Bould Bhoys Glory to their name which tells the untold story of Celtic first ever league title win was published earlier this year by Celtic Star Books and is available in hardback HERE and also on Amazon Kindle for just £3.49 HERE.  Follow Matthew on X/Twitter @hailhailhistory