When it comes to transfers this summer the spine of the team is going to be something that needs attention. Our goalkeeping position certainly appears to need addressing and in central defence the impending departure of Kris Ajer, allied to a long-term injury to Christopher Jullien, one unlikely to be resolved until at least October, leaves a key area of the squad in urgent need of reinforcements and quickly.
There will of course have been hope, given how long we've been aware of the acute need for defensive reinforcements, that our recruitment team would have earmarked a couple of under the radar stars and although that may have been impacted by an inability to scout extensively outside of video showreels it was a surprise to hear one name mentioned this week, yet it has to be one to be considered and seriously so.
The return of Erik Sviatchenko to the Celtic fold may be viewed as uninspiring by some, and that's probably because it is. Erik after all has once been deemed surplus to requirements at Celtic and there is the old adage in football that returning to where you once have played is a dangerous game, but there are pros and cons to Sviatchenko returning to Celtic and in my view the pros outweigh the cons.
Let's get the cons out the way first. Ange Postecoglou seems to look for a high energy pressing team and one that holds a high line. It is fair to say Erik wasn't blessed with pace first time around and it wouldn't be unfair to point out that at times he lacked awareness at runners darting in behind him, with the best will in the World that won't have changed.
There is also the issue of his age being at odds with Postecoglou preferring young dynamic individuals that he can mould rather than experienced performers set in their ways, and at 29 Erik would be well into his 30's by the time any contract offer was up and running, and then there is the issue that Sviatchenko could be viewed as having failed at Celtic first time around. Having been loaned and then shipped back home there is merit to that argument too.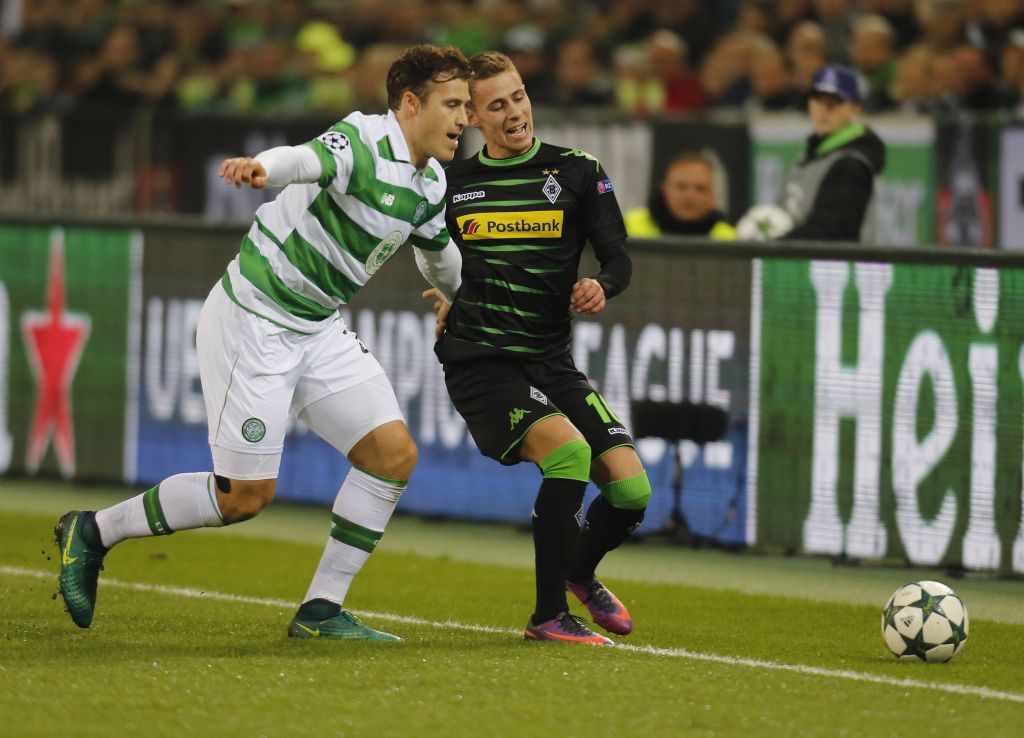 There are however many pros to Celtic re-signing Erik Sviatchenko. Firstly, there is the issue of Ajer leaving and Jullien's recovery timeframe. With Celtic having younger reinforcements in Stephen Welsh and Leo Hjelde in place you'd assume both will need time in the team as well as moments where they need to be removed from the firing line. They will also need experienced guidance around them and that is something Sviatchenko has in spades. Age needn't be a disadvantage it should be viewed as a helping hand; we're not exactly talking Dad's army here.
Not only is he an international and seasoned European performer, Sviatchenko is currently captain of FC Midtjylland and he'll need no settling in period as a first team player or tutor of those young lads upon whom Celtic's defensive future looks to being built upon. A couple of years of genuine leadership, something Celtic will lack given Scott Brown's transfer to Aberdeen and a good few experienced lads heading out the club, alongside the knowledge and the nous of both Celtic and beyond can only aid Celtic in the short-term and those two players in the longer term.
In terms of footballing attributes, you can't get away from Sviatchenko's lack of pace, however allied to his clear leadership comes many qualities Celtic would be looking for in any central defender. He can mark his man well, defend set pieces, has a good leap and can head a ball well. He attacks deliveries in both boxes and in the rough and tumble of the Scottish game he never lacked for courage in the tackle or for fight.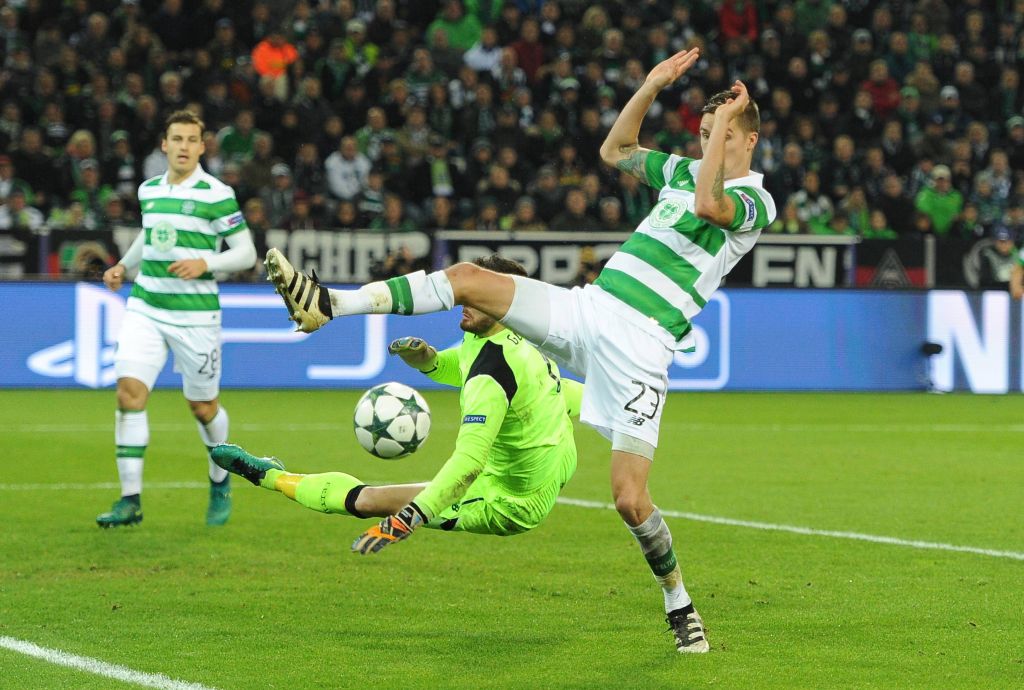 Courage to put heads in where it hurt cost Celtic dear last season, the acquisition of Sviatchenko would surely go a great way to dealing with some of those issues. It may also be a Celtic Dad direction to mention the fact he gets Celtic, but at a time when we lack for some of those types at the club it is something that should be considered. After all Erik got Celtic and embraced the culture. Having someone to take that on to the pitch is not something we should discount lightly. A pacier partner in defence may allay some of the inadequacies around Erik's manoeuvrability but he has everything else a scouting department would be looking for in a central defender.
And then there is the argument you shouldn't go back and perhaps there is merit in that a too, however it could well be Sviatchenko would view Celtic as being unfinished business. I'm not sure anyone was convinced Brendan Rodgers decision to release Erik last time around was entirely for footballing reasons but we'll leave that there. One thing is certain, few brought in to replace the Dane in his time spent away have come close to replacing the strengths Sviatchenko brought to the team. We could all pick two or three high profile signings who came nowhere near the standards Sviatchenko attained and consistently so.
It may well be viewed as an uninspiring signing in some quarters, perhaps a signing indicative of a lack of foresight and scouting behind the scenes, but that shouldn't deflect from the fact Erik Sviatchenko would be an improvement on what we have, would bring leadership at a time we'll need it badly and would aid the development of two young defenders we can't afford to simply throw in to battle without an experienced performer to guide them on their way. If there is an opportunity to have Erik Sviatchenko back in the Hoops it is something Celtic have to make happen, it is simply a case of common sense.
Niall J
ALEC McNAIR – CELTIC'S ICICLE by David Potter…
David Potter's new book Alec McNair – Celtic's Icicle is now available at Celtic Stores, on Amazon and of course direct from Celtic Star Books, just click on the image below to order and we will post your copy first class post tomorrow….