THREE in a row was won remarkably earlier – on 26 March 2014 when Celtic travelled across the city to play in the big Glasgow Derby and won as convincing as the 5-1 scoreline would suggest.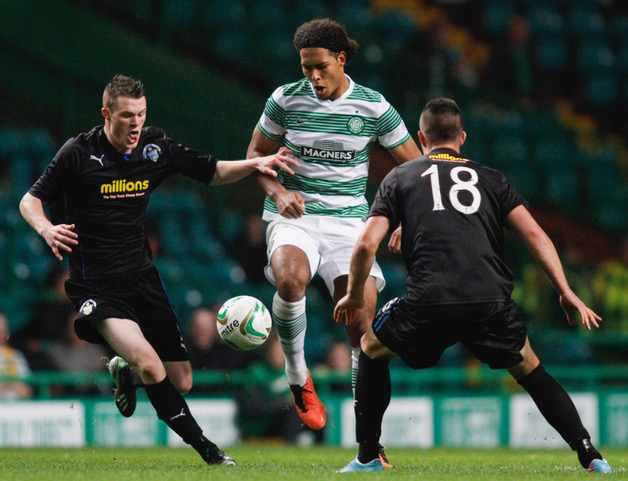 The league title – now retitled as the Scottish Premiership – would be the only silverware coming back to Paradise that season. Back in September Neil Lennon's side were shocked in the League Cup, going down to a 1-0 defeat to Morton at Celtic Park and it was another home exit in the Scottish Cup against Aberdeen on 8 February 2014.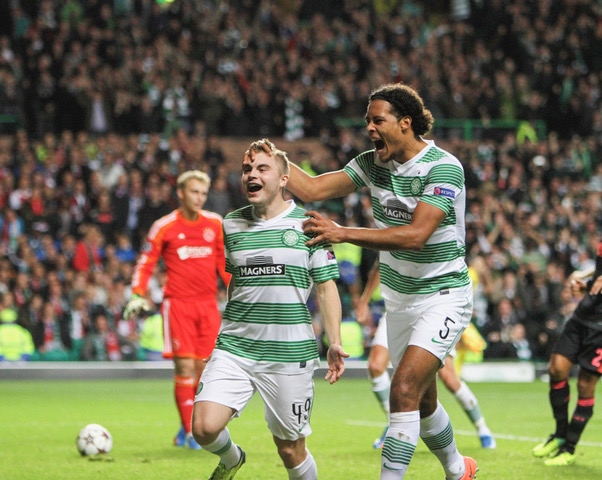 On 22 October 2013 Celtic defeated Ajax 2-1 in the Champions League and few would have predicted that night that we'd have to wait such a long time to secure another home win in that particular competition. Neither Ronny Delia or Brendan Rodgers achieved it so it might be something that Lenny sorts out next season…
After the league was won Celtic had 7 further league fixtures to play, which resulted in 4 wins against Dundee Utd – home and away, Aberdeen and Inverness plus three draws with Ross County at Celtic Park in the game after the league was won and two exciting 3-3 draws at Motherwell and St Johnstone but there was clearly something missing and after the last game of the season, a 3-1 win over Dundee Utd, Neil Lennon resigned as the Celtic manager.
The Road to Ten in Row – Neil Lennon's Fantastic Beginning, 'Rangers are Bust'
But back to winning the league for what was the 45th time. Earlier this week we looked at the first league win on The Road to Ten in a Row, which was won down at Rugby Park and also the second title in the pursuit of the ten which came in an other convincing win, this time against Inverness Caley Thistle at Celtic Park.
The Road to Ten in a Row – KT's Cameo as Lenny wins 2IAR, Scottish Cup and beats Barcelona
Getting a ticket for Firhill that evening in March 2014 was anything but easy but many inventive Celtic supporters found a way and the home 'support' was larger than usual to say the least! The attendance was later given as being 7549.
The Celtic side that secured 3IAR was Forster, Matthews, Izaguirre, Brown, Ambrose, van Dijk, Commons, Mulgrew, Griffiths, Stokes and Johansen. Substitutes were Samaras, Balde, Pukki, Zaluska, Kayal, O'Connell and Henderson.
The goals were scored by Stokes (4 and 90 mins), Henderson (49 mins), Johansen (53 mins) and Commons (90 mins).
Watch all of the action here…
And here are the 3IAR post match celebrations…
Thanks as always to that wonderful Celtic resource, The Celtic Wiki, for the reference material and to Geo at Big Lens for our photography…