It was just by chance the other day that I discovered that Eddie Connachan had died in South Africa at the end of January. He was 85. To Celtic supporters of a given age, there was no more frustrating or devastating experience than the night of Wednesday 26 April 1961. And oh! How I hated Eddie Connachan! Sixty years later, the pain has not gone.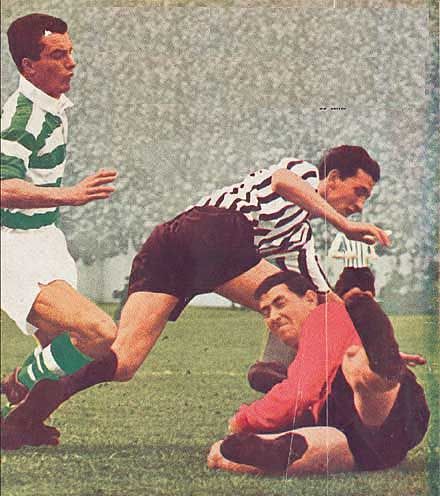 This was the Scottish Cup final replay between Celtic and Dunfermline Athletic. The first game had been an insipid 0-0 draw, but it was now expected that Celtic would beat Jock Stein's hard working but apparently uninspired Fifers in the replay. It was a dull night, Hampden still had no floodlights and the game kicked off at 6.15 pm.
Celtic had lost left back Jim Kennedy to appendicitis and Willie O'Neill was making his debut. Amazingly, Bertie Peacock, ageing but vastly experienced, had been allowed to go to Italy to play for Northern Ireland in a silly friendly when he really should have been back at Hampden trying to win another Scottish Cup medal with Celtic.
Half time saw Celtic on top with magnificent performances from Pat Crerand and Willie Fernie but not able to score. The pattern was replicated in the second half, and oh, the agonies that we endured either at the ground or, where it was a great deal worse, in our living rooms listening to the BBC Home Service.
The commentator (George Davidson as I recall) enjoyed the game and I still recall the raising of his voice as attack mounted upon attack "a nice stab by Fernie" "another lovely pass from Crerand" to Hughes "but once again, Connachan dives to save the day for Dunfermline". "Chalmers will never have a better opportunity". Goodness knows how many saves Eddie Connachan had that night, and if we had not known his name before, we certainly did now!
And then Dunfermline scored. One of the rules of football is that if you do not score when you are on top, the other team will. Dave Thomson scored for Dunfermline in the 67th minute (yes, the 67th!) and that really "put the fat in the fire" as the commentator put it. The Celtic pressure intensified with Byrne, Chalmers, Hughes all coming close, but Connachan's nerve held. Some of the Celtic finishing was woeful, and there comes a point when you realise that you are not going to score.
Gloom had already settled. literally and metaphorically over Hampden and Celtic living rooms throughout Scotland before veteran Charlie Dickson scored again for the Pars at the death.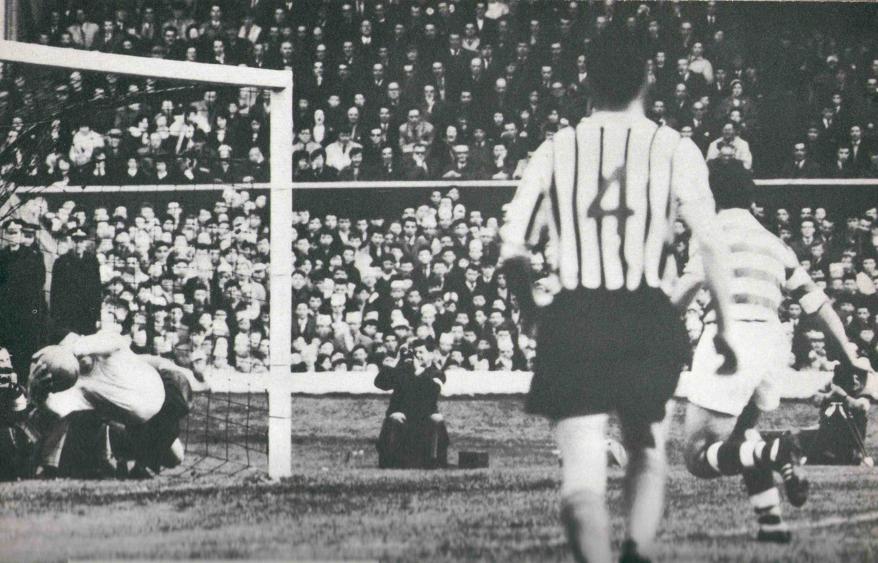 Two men won the Cup for Dunfermline – both, in a way, Celtic men! Jock Stein had of course been Celtic's captain the last time we had won the Scottish Cup, but he had masterminded the Dunfermline triumph by his organisation of the team, and the other had been Eddie Connachan, from a Celtic background in Prestonpans who had grown up in the 1940s admiring the great Willie Miller. And oh! How I hated Eddie Connachan for years after!
My command of bad words (it was very impressive for a 12 year old) appalled my mother, but that was nothing in comparison with some of our supporters who hurled coins, bottles, cans and stones at anyone who happened to be there in a totally unacceptable form of protest. Some of the missiles hit other Celtic supporters – but since when did a bonehead worry about that?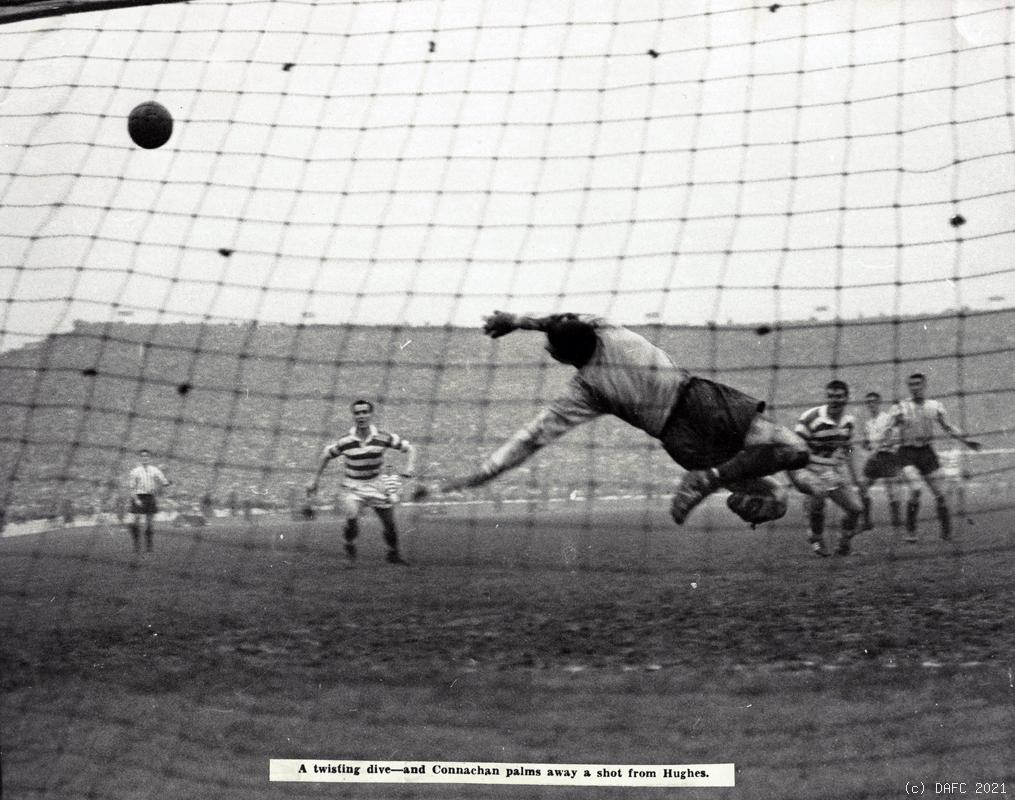 We ought to have been happy for Dunfermline (who contained about four or five other Celtic supporters in their team) and in particular for Eddie Connachan who, as Billy McNeill put it years later "broke our hearts". And our hearts had been broken for several years now, but tonight we had expected to bring these days to an end. Sadly, the bad days had a long way to run until relief came four years later in another game against Dunfermline when Jock Stein was now on our side, and when Eddie Connachan was now far away, playing for Middlesbrough,
It was possibly Eddie Connachan's only great night, although he was good enough to win two caps for Scotland. But he was the hero of the hour, and it meant that he will be talked about for ever in Dunfermline along with the auld grey toon's other heroes like King Malcolm Canmore, King Robert The Bruce, Andrew Carnegie and, yes, Jock Stein!
And Eddie Connachan? The passing years saw me mellow from outright, irrational detestation to a grudging acceptance that he had a good game and was aided by some awful Celtic forward play. That too passed and yielded to a gradual admiration for his performance especially when it can now be seen in You Tube. But the agony remains acute. In spite of all that – RIP Eddie Connachan!
David Potter