52 years after Milan, Feyenoord fans hear the Celtic supporters story from the 1970 European Cup Final…
The 6th of May 1970 – Even now, 502 years later it is still a date that makes me shudder. The date that should have been remembered as the day Celtic won their second European Cup.
What went wrong I still ask after all these decades. Well we did not play well of course but there is also no doubt we underestimated Feyenoord who were much better than expected. Over confidence was not something that Celtic manager Jock Stein would normally allow but on this occasion it seemed that this was what had impacted on the Celtic management, players and supporters.
Mind you we did have reason to be confident. That season we won our 5th consecutive Scottish title finishing 12 points ahead of our nearest rivals. And we had performed well in Europe.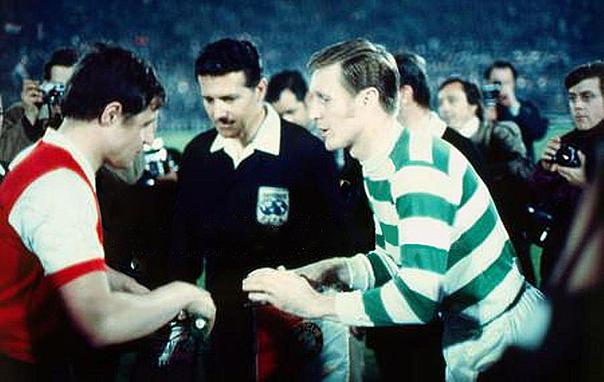 The Swiss champions Basle were routinely beaten 2-0 over 2 legs and in the first leg of the second round we put in a devastating performance that saw an excellent Benfica team demolished by 3-0. We did have a disastrous few minutes in the second leg in Lisbon which saw Benfica score 2 unexpected goals. A late goal from Benfica meant the tie finished level but we won through thanks to winning a coin toss (It was a Dutch 2 Guilder coin!).
That might have been deemed a lucky way to win such an important match but then again that is maybe the kind of luck you get when your name is destined to be on the trophy! The quarter finals saw us put in two different styles of play in each of the two legs against Fiorentina but both were efficient and professional and we advanced 3-1 on aggregate through to the semi finals.
To this day I maintain that if we had been drawn against Feyenoord at that stage we would have gone on to win the Cup. Instead we got the favourites – Leeds United.
CONTINUE READING ON THE NEXT PAGE…