Leeds were by far the leading team in England at that time. Packed with top quality players and managed by the astute Don Revie. As is often the case the so called "British" media really means "English" media and Celtic's chances were widely written off.
The demand for tickets for both legs was incredible. Leeds' Elland Road ground only had a capacity of 46,000. Celtic fans would have taken all the spaces themselves if they had been given the chance. We only got the away end ticket allocation of 6,000 officially but Celtic fans are not the type to give up easily when it comes to watching their team and many others acquired briefs to other parts of the ground.
The exiled Scottish and Irish communities in Yorkshire rallied to the ticket call. I was there to see an early George Connelly strike give us a 1-0 win. I was also at the second leg a fortnight later. Due to the demand for tickets Celtic switched the game from Celtic Park which had a capacity of 80,000 to Hampden Park where the official capacity was 135,000. As it happened the attendance on the night was 136,505 – a European Cup record which is unlikely to ever be beaten.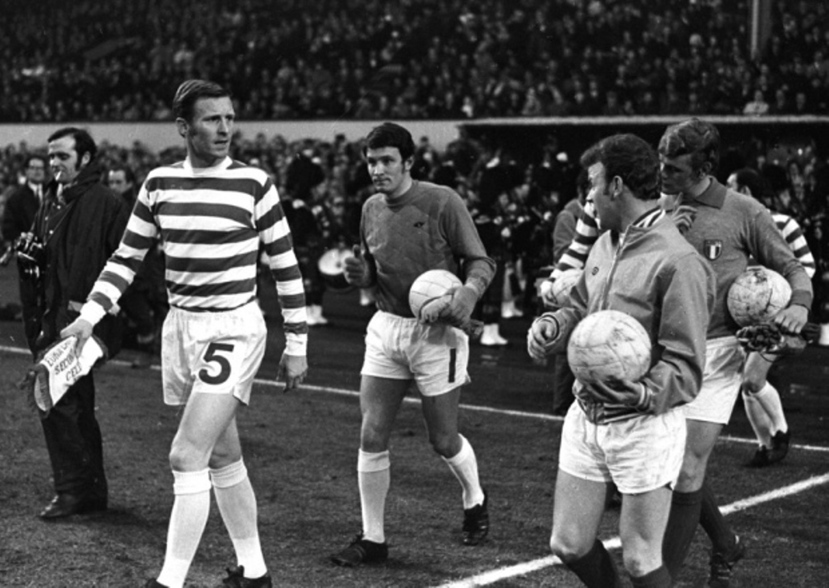 Celtic, particularly Jimmy Johnstone, put on the style and won 2-1. After the game we walked back into the city centre. On the way I noticed some travel agents had opened late so people could book their flights to Milan for the final.
The build up to this final was different from our previous one. Then we were underdogs competing in our first European Cup. There had been a sense of adventure possibly even naivety to an extent. This time we were a regular European Cup team with experinced players and fans well used to European travel. Yes it would be tough but if we could beat the the likes of Benfica, Fiorentina and Leeds then a Dutch side should not be too much of a problem.
CONTINUE READING ON THE NEXT PAGE…