With five games to go for each team, the post-split action gets underway today over at Fir Park where Motherwell are looking for three points to push them ahead of their two rivals, Dundee United and Ross County, for the final European spot for next season.  Meanwhile their opponents today, theRangers need to win all five of their remaining fixtures, three of which are away from home, and hope that Celtic not only can be beaten next Sunday but slip up on another couple of occasions.
The only team that's got little to play for as far as the league is concerned is Hearts but they will be using these five games to prepare themselves for the Scottish Cup Final against theRangers next month. We pointed out during the week the remarkable similarities between Wim Jansen's one and only season as Celtic manager and Ange Postecoglou's debut season, where Celtic ended as Champions and League Cup winners and Hearts beat Rangers in the Scottish Cup Final.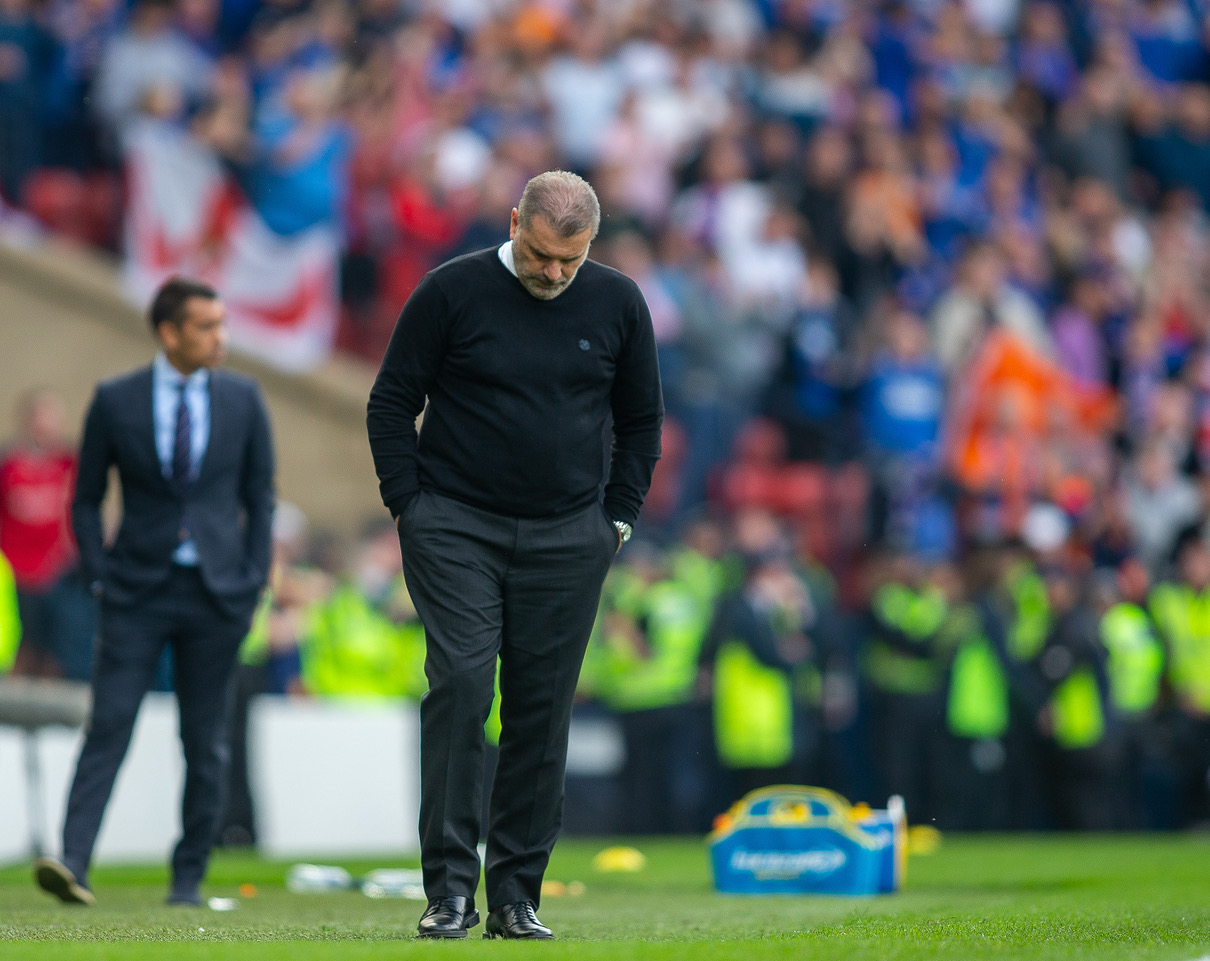 The only bit that's worrying about that is that Wim packed it in amid tensions with this running the club. That's certainly not the case with Ange Postecoglou who yesterday acknowledged that Michael Nicholson and the Board have given him everything that he's asked for.
For Celtic the fifth last game of the season is at Dingwall tomorrow and Ange Postecoglou is well aware of the maths with his side currently having a 6 points advantage and a superior goal difference of +19 before the post split action get underway.
So how would Ange respond to a question about dealing the tension and the excitement of the title run-in in what could be something of a crazy ride? Let's find out shall we? It's maybe the best answer yesterday's Media Conference from Ange so enjoy it, and of course the question came from  representative of the Celtic Fan Media on rota duty yesterday.
The Celtic Star's turn incidentally is ahead of the game against Hearts, which could be really significant!
Celtic Fan Media: How do we deal collectively with the tension and excitement that the next few weeks are going to bring in what might be a crazy ride?
Ange Postecoglou:"Just treat it like you are on the ride of the scariest rollercoaster you have ever been on mate. You hope that it all ends well but enjoy the ride and the ups and downs.

"It is part of the nature of embracing the concept that we want to play our football a certain way and be a certain kind of team. I don't think it's unhealthy for people to feel anxious or nervous as that is why we love it.

"I'm sure people would say if you could guarantee us winning the next five games then everybody will be happy but do you know what, I reckon they would be a little bit bored as they'd probably lose interest after a while.

"The excitement of football and sport and supporting a team is a little bit of the unknown and we are on the edge. That is what you gain and when you get the success you deserve then you enjoy it so much more because you have had to be white-knuckled all the way through it.

"You will remember that and you will remember the highs and the lows. The last thing I want is for my supporters to be flatlining and just capping at the end of the game and going home.

"I am sure it has been a tough week for our supporters and we understand that and take responsibility for that but I know the players and everyone involved in the football club want to make our supporters feel better about themselves in the coming weeks.

"I am not guaranteeing you anything mate but hopefully, when you get off the ride at the end you will think it has been worth it."