As we moaned and groaned in frustration yesterday afternoon at the terrible result of Nick Walsh intervening in the match against Dundee United at Celtic Park, Ange Postecoglou admitted that he was as aggravated as anyone inside the stadium afterwards in his interview.
The boss rightly pointed out the fact that it is being used for nothing decisions that competent referees should be able to make an instant shout over. It's currently being used as a cop-out so officials don't need to make those choices and, as a result, the flow of the game is disrupted for several minutes at a time. Not before ridiculous decisions are made also, I might add.
Ange was furious about this and said as much after the game had finished in his media interviews. Nick Walsh already hampered Celtic this season at Tyncastle a few weeks back, and this latest stunt could have cost us dearly. The man from Oz made a barbed comment in an unusual change of tact from him when talking about officiating.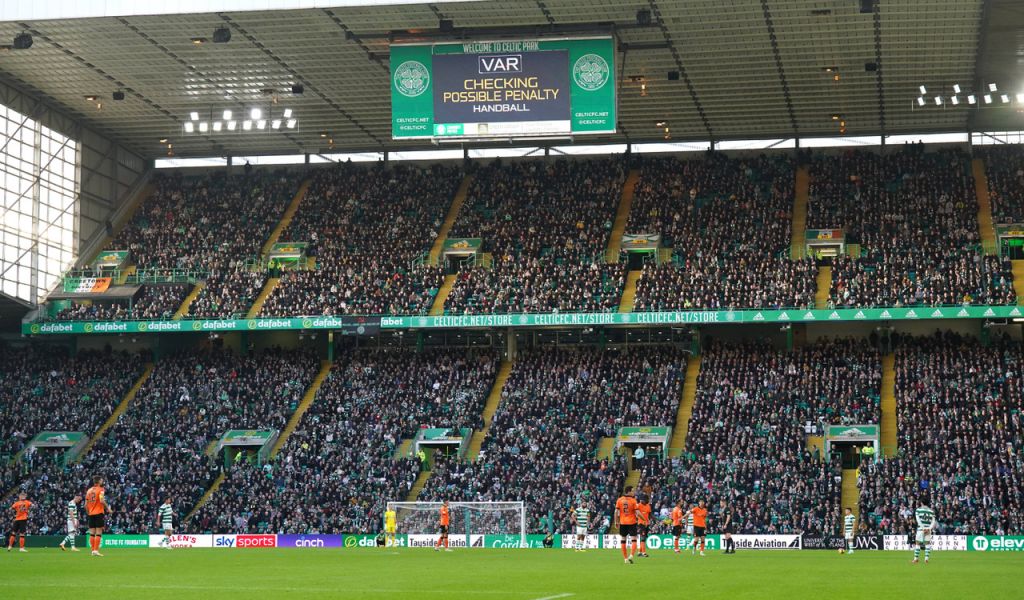 Such was his frustration at the time, he couldn't hold back this time and it was telling. Speaking to PLZ Soccer post-match, Postecoglou said: "It seems that anytime the ball touches your hand in the box, apart from if you're playing Hearts away, it's a penalty." It is coming to a head now with the awful inconsistent refereeing decisions against our club and now Ange has had enough too it seems.
Listen to Ange eviscerate Nick Walsh and VAR…
🗣️ 'It seems that anytime the ball touches your hand in the box, apart from if you're playing Hearts away, it's a penalty'

Ange Postecoglou makes thinly veiled swipe at officials after he felt side were AGAIN on the wrong end of a handball decision pic.twitter.com/IMzOW3ACcO

— PLZ Soccer (@PLZSoccer) November 5, 2022
Paul Gillespie
Sunday is book day 🍀⭐️📚

Signed copies available at https://t.co/nzslTsy8dI and Amazon, other than Walfrid and the Bould Bhoys which is completely sold out.

We're really proud of our collection and blown away by your incredible support. 💚 pic.twitter.com/g5ewqRIxLV

— Matt Corr (@Boola_vogue) November 6, 2022