I want to win the league every year, whether it's 9,10,11 or 1 in a row. I would also like the ten as a bonus of setting a new record in Scottish football, but, unlike most fans, this ten in a row isn't the be all and end all for me. 10 isn't my magic number. Limiting our ambitions to this has stagnated the club.
A rebuild to take this club to the next level was going to be needed at the end of the season anyway. Unfortunately the record of 10 is all but gone, so I'd start the long term planning now. A new manager and coaching staff is required, get rid of players who want away and plan to become a Champions League club again.
It needs to start right now. Pay a top manager EPL wages instead of paying the EPL wage to a CEO. Let the football department make football decisions. Stop accepting second best in Europe and try to be competitive in Champions League groups/latter stages of the Europa League.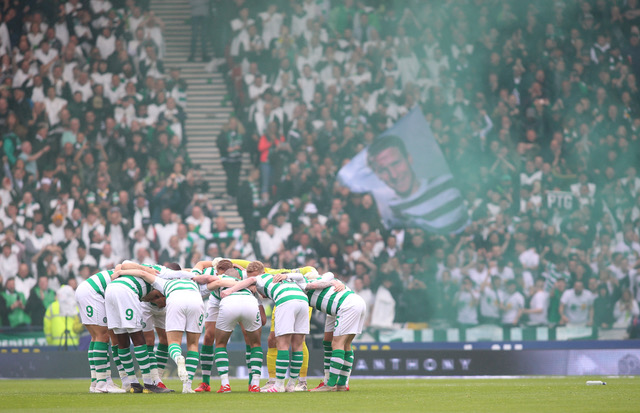 If we had ambition and not penny pinched then we could be sat with Ivan Toney and John McGinn in our side. We could bring through Dembele and try to create a team capable of going far in Europa League. Instead, we are just looking to edge over the line in a poor SPFL with no ambition in Europe. It's not just the board – the fans need more ambition than getting one over a new club. It's held us back for too long. Indeed, if you set Europe as the benchmark then domestic success should follow. However, under the current regime's watch, Celtic have failed to win a knockout tie in Europe since 2004.
There's some fantastic individuals who work for the club but the board need removed. Celtic is a cultural and charitable institution and the custodians of the club do not represent our values at all. They also do not show the footballing ambition for a club of our size to compete in Europe.
We have had four great years, heralded by the one time that we invested in a top manager. Prior to that, the rest of the nine in a row was handed on a plate and we were served dross with guys like Deila in charge, winning the title by five points against Aberdeen, whilst getting knocked out of the Champions League qualifiers twice in the same season. Yet the board got away with it because so much focus was on the ten.
Suddenly, Rangers Directors act like fools and the board want to get a top gaffer in. We spend a bit on a top boss and it pays for itself with the stadium full every week, merchandise through the roof and turnover doubled. We reach the Champions League groups twice in three years and get to the Europa League knockouts in the other season. Domestically, we win an Invincible treble, trounce our rivals in such a fashion that DVDs like the Dembeltion Derby are sold, and we win three trebles in a row.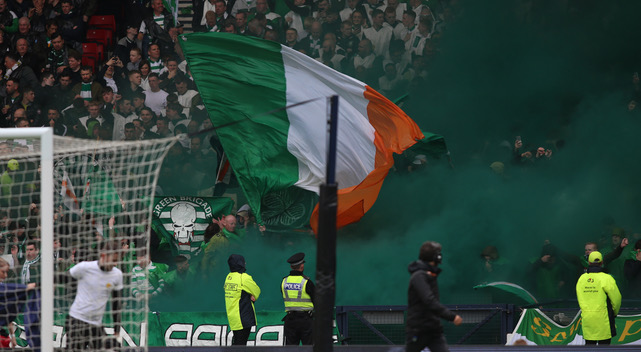 Neil Lennon continued that run in fairness with a good season last year. We won the league and League Cup, hopefully we can complete the treble. We also did well in Europe, although we did ultimately bow out against poor opposition and failed to get into the Champions League after the Cluj debacle. However, beating Lazio home and away was extraordinary.
This season has been a disaster in every sense. The board's lack of desire to change things is incredible and their contempt for this support is worse.
We need to make the change right now, show more ambition and start acting like the big club that we are. Aside from that, the political, cultural and charitable values of Celtic Football Club, embodied by the supporters, should be respected and endorsed. This is not a mere football club, but the people in the boardroom have nothing but contempt for any of this. I understand modern football is a business, but there is a happy medium.
I have been watching the work of The Celtic Trust with keen interest. I will be joining. Let's reclaim our club.
If we have 50,000 members subscribing £10 pm we'll have an annual cashflow of £6m. Over 5 years that's £30m to buy shares. Remember when you become a Celtic Trust member you become a part owner of the shares. All members are equal.

Join @ https://t.co/vrbTBFKTiy.

— Celtic Trust (@TheCelticTrust) December 6, 2020