A few days in the life of Willie Fernie…
We all know, I think what Willie Fernie was doing on 19 October 1957 as he orchestrated the downfall of Rangers in the 7-1. But what about a year earlier in October 1956?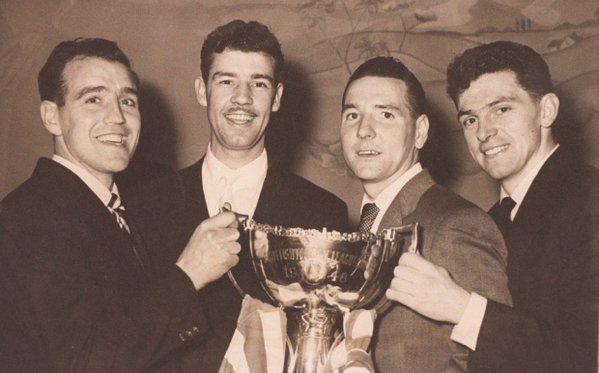 Saturday 27 October saw the Scottish League Cup final between Celtic and Partick Thistle end in a 0-0 draw. Frankly, it was an awful game of football before 58,794 fans, and if Thistle had not finished the game with only eight fit men, the likelihood is that they would have won. As it was, Celtic were indebted to goalkeeper Dick Beattie for a few saves at the end to keep them in the final. Fernie had played at outside left (not his usual position) in a dysfunctional forward line of Walsh, Collins, McPhail, Tully and Fernie.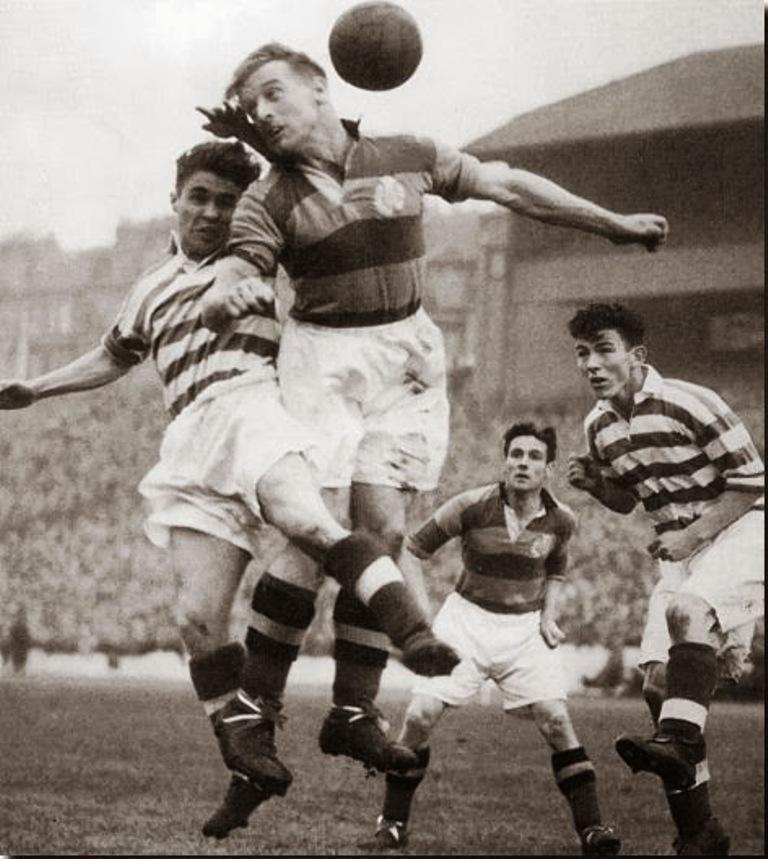 Frankly, the left wing never got going. Both Tully and Fernie were brilliant ball players and great individualists, but they did not function well together, at least not today. Some newspapers described Fernie as a "flop", others were a little kinder by saying that we saw Fernie "only in flashes" which tends to mean that for the rest of the game, he was dreadful.
But Willie was aware of this himself. However he could be excused, because he had other things on his mind. He had been seeing Audrey Douglas for some time. She was the Secretary to Manager Jimmy McGrory, and clearly they had met when she was giving out the wages. Romance blossomed – something that was hardly common in the grim surrounds of Parkhead in the mid-1950s – and they decided to get married on Monday 29 October 1956.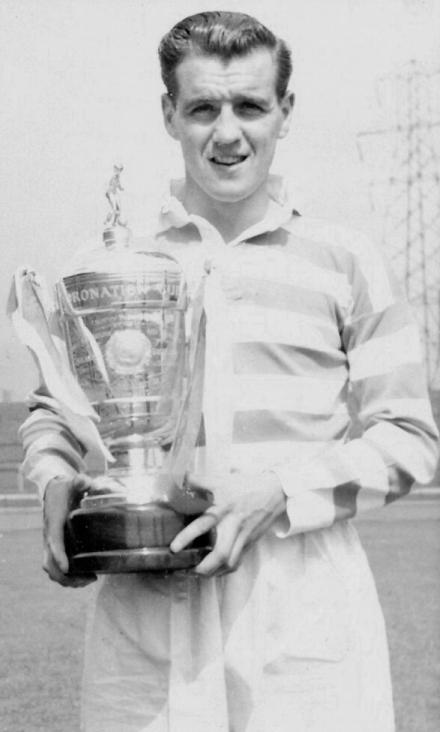 A professional football player could not really get married on a Saturday, so Monday it was at the Christ the King Church in King's Park, Glasgow with Mike Haughney the full back as best man. But the disappointment on Saturday meant that there could be no honeymoon for a while as the Scottish League Cup final replay was now on Wednesday October 31. However the weather was nice and a huge crowd of well-wishers, some even wearing Celtic rosettes and colours were there.
But League Cup final replays were one thing. Potential world war was another. That very morning Israel had invaded Egypt. No-one knew for certain, although many suspected, that they had been incited to do so by Great Britain and France, so that Anthony Eden would have the excuse to "save" the Suez Canal and "protect" International shipping. The USA disowned Britain and France, and Russia, already showing how ruthless she could be in Hungary, threatened action and a chance to use her atomic weapons.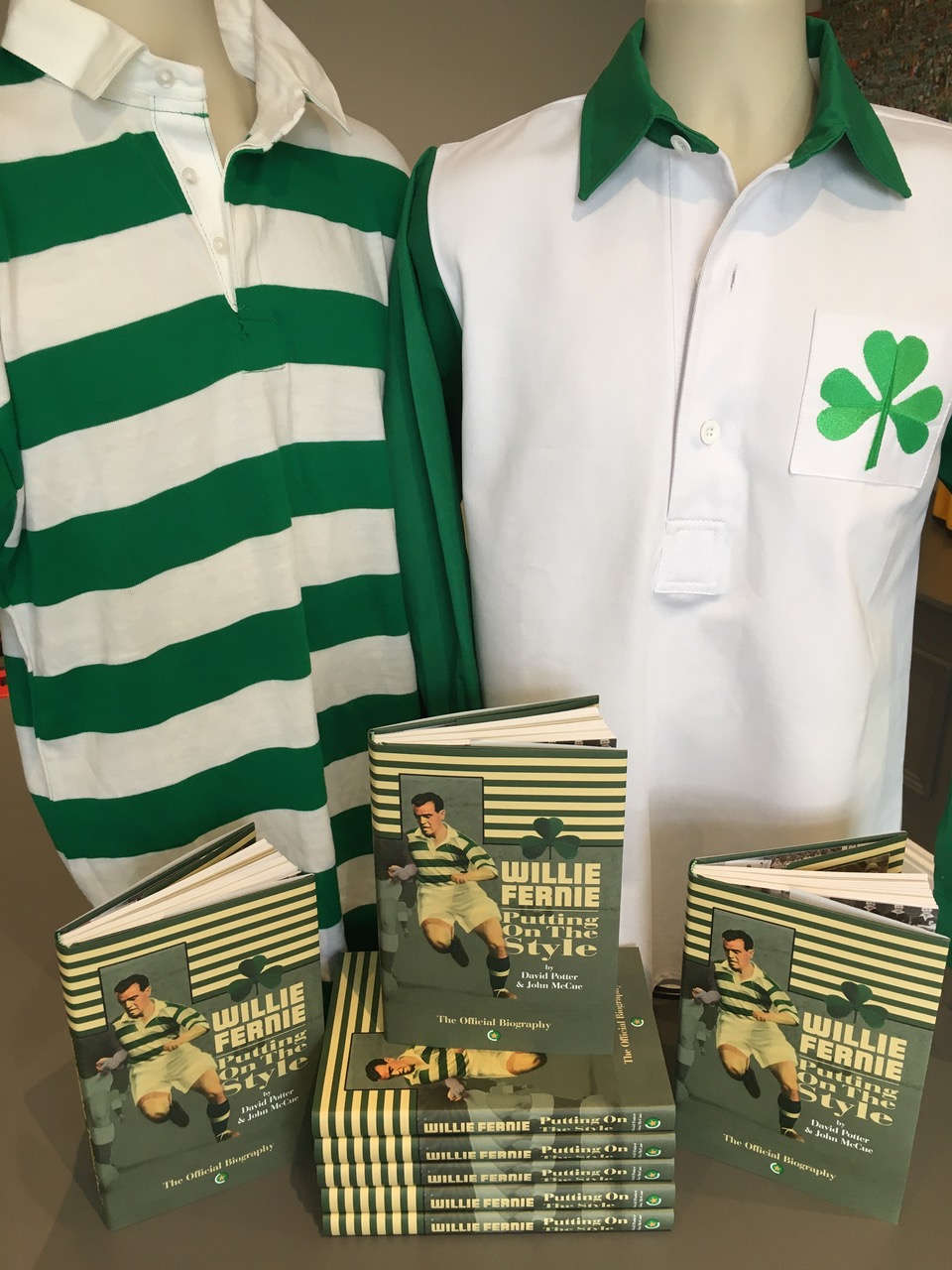 The wedding was thus held in an atmosphere not dissimilar to the war time weddings of 15 years before with a clear feeling of apprehension about the future – but excitement, that most dangerous of emotions, as well. But Willie and Audrey were happy – and there was a League Cup final replay on Wednesday.
Willie was training at Parkhead on the Tuesday, and Audrey Fernie was back in the office. But on Wednesday 31 October, the action moved to Hampden. As the game kicked off at 2.15 pm, the world already knew that British paratroopers had landed in Egypt and that things had taken a turn for the worse if you worried about peace, or for the better if you enjoyed the sight of Britannia once again ruling the waves and putting these foreigners in their place.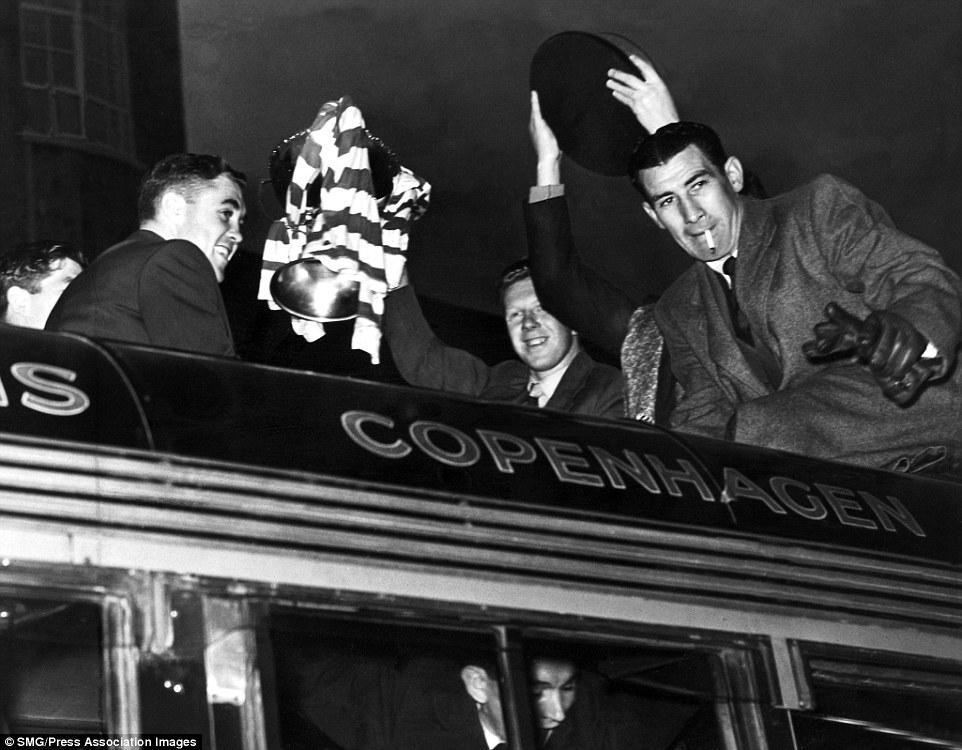 Celtic changed their forward line to a far more sensible Tully, Collins, McPhail, Fernie and Mochan. This time Fernie took charge and after a slightly frustrating first half, Celtic scored three goals in 15 minutes at the start of the second half and the Scottish League Cup was won for the first time. The new Mrs Fernie was delighted and proud of her husband, Bobby Evans received the League Cup in front of a small crowd of 31, 256 and at long last Celtic fans were happy about this trophy which often seemed to have a curse hanging over it as far as Celtic were concerned.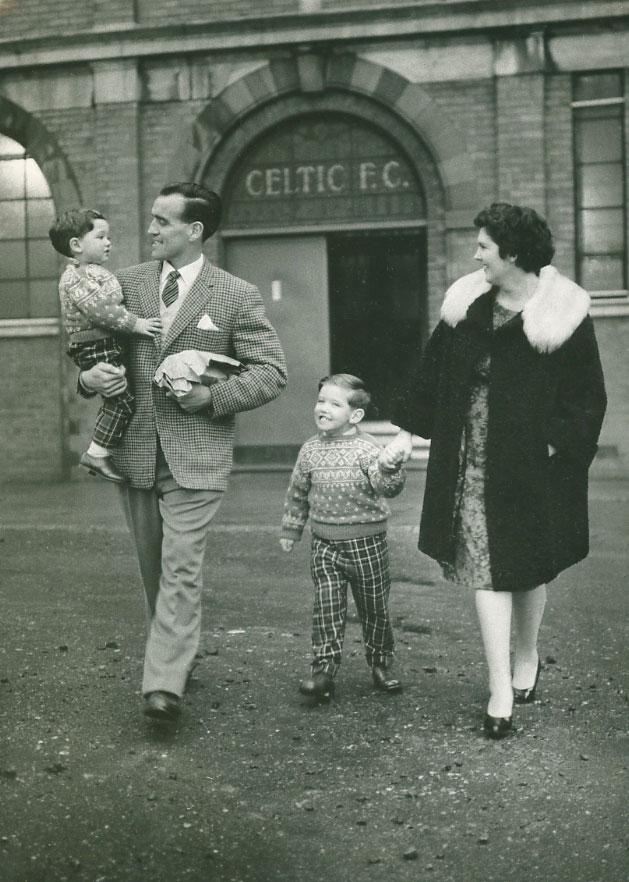 Married life clearly suited the Fernies, for although Celtic lost unluckily 1-2 to Dundee at Dens Park on Saturday, Fernie then played twice for Scotland in November as they beat Northern Ireland and Yugoslavia. By this time the projected third World War had collapsed pitifully in the face of disapproval from the United Nations, the United States and a blistering attack by Nye Bevan in Trafalgar Square during which speech he told everyone that "Eden is too stupid to be a Prime Minister". He hit the nail on the head, as Nye so often did.
And Willie Fernie continued to star for Celtic!
David Potter
It's Father's Day this Sunday so why not order a copy of David Potter's new book, Willie Fernie – Putting on the Style and we'll get it posted straight away. You can order from Celtic Star Books – using the link below – or alternatively you can pick up a copy from any of the official Celtic Stores…

Alec McNair – Celtic's Icicle by David Potter and both Invincible and Harry Hood Twice as Good by Matt Corr are also available from Celtic Star Books.  Both of Matt's book currently come with a free t-shirt featuring Tom Rogic or Harry Hood as part of our Father's Day promotion.