The summer of 1978 was a time of huge change at Celtic Park. As predicted, the legend who was Jock Stein was replaced as the manager of Celtic by his long-time, on-field lieutenant, Billy McNeill.
Out went Jock's assistants, lifelong Celt Sean Fallon and former Thistle supremo, David McParland, who had masterminded their 1971 League Cup Final triumph over Jock's Celtic, with physio Bob Rooney remaining to provide some degree of continuity. Billy's new management team included John Clark, who having played by his side throughout a trophy-laden career in the Hoops, would now continue to be his right-hand man in the dugout.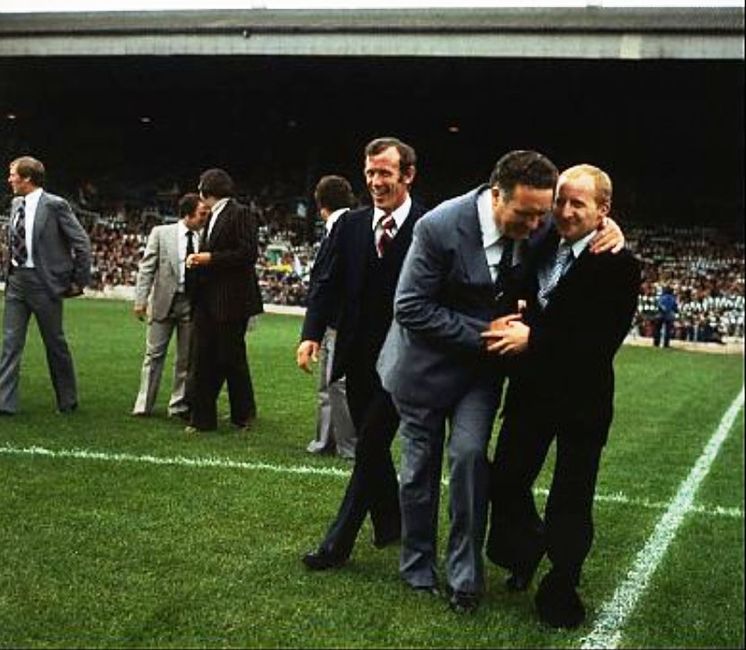 But whilst the managerial change had been widely expected, the treatment of Jock fell well short of that deserving of such a faithful servant. Rather than taking a place in the boardroom, to provide insight and guidance for the new era, Jock was offered a role promoting Celtic Pools, an offer he felt well able to refuse. I recall a memorable photograph, which pretty much summed up the 'deal' at the time for many of us, Desmond White linking hands with Billy, whilst Jock looked on, already pushed into the background.
There would be a last hurrah for the big man in August, when Liverpool arrived as opponents for his testimonial. The old ground shook, as Jock and his Lions waved to a capacity crowd for what would prove to be their final salute.
As always with Celtic, there was a twist of irony, as Our Kenny, fresh from scoring a European Cup winner at Wembley and jeered from the outset by his jilted lovers, settled the match with a double. Those wounds would partially heal in time, however it would never be the same.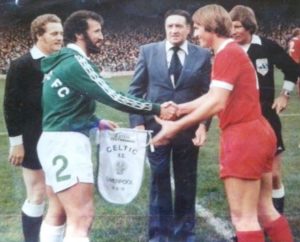 Likewise with Jock, who took up the reins at Elland Road soon afterwards. Leeds, in a mirror-image of Celtic, was a pale, mid-table shadow of the side which had been at the pinnacle of European football just eight years earlier. As 'McGrory of the Arsenal' did not ring true in the time of Maley, neither would 'Stein of Leeds'.
Before the contract ink had fully dried, he would replace the humiliated MacLeod as manager of Scotland, following the shambles of Argentina. It would be his last challenge in football and, tragically, in life, following the events at Ninian Park, Cardiff, in September 1985.
There was little doubt that the season just ended had been disastrous.
Nevertheless, for those of us who had only known one Celtic manager, there was anger and huge sadness at the way the great man's exit had been handled. As Shankly predicted in Lisbon, John Stein is immortal.
He will forever be Big Jock, manager of Celtic.
To be continued…
Matt Corr