The Three Kings is a feature length cinema documentary on Matt Busby. Bill Shankly. Jock Stein and it's showing at selected cinemas from this Sunday 1 November. The Three Kings  is available via digital channels and DVD from Monday 16 November and is now available to pre-order. You can watch the trailer for this eagerly awaited cinema documentary below. We broke the news a few weeks ago about the release of The Three Kings and since then there's been great interest in the documentary with a great number of Celtic Supporters looking forward to seeing it. We're sure that this will also be the case for Manchester Utd and Liverpool fans.
From the Oscar and BAFTA-winning producers of Diego Maradona and Senna and the director of I Believe In Miracles, The Three Kings is the definitive film portrait of three men who were born in the central lowlands of Scotland within 30 miles of each other – and went on to change the history of football: Busby. Shankly. Stein.
Cinemas across the country will be playing The Three Kings from this Sunday with participating cinemas listed on threekingsfilm.co.uk. The film will then be available on all home entertainment formats from the middle of November.
Matt Busby, Bill Shankly and Jock Stein all came from mining communities around Glasgow where the call of the pits was only drowned out by a call of the pitch, and only then if your talents warranted it.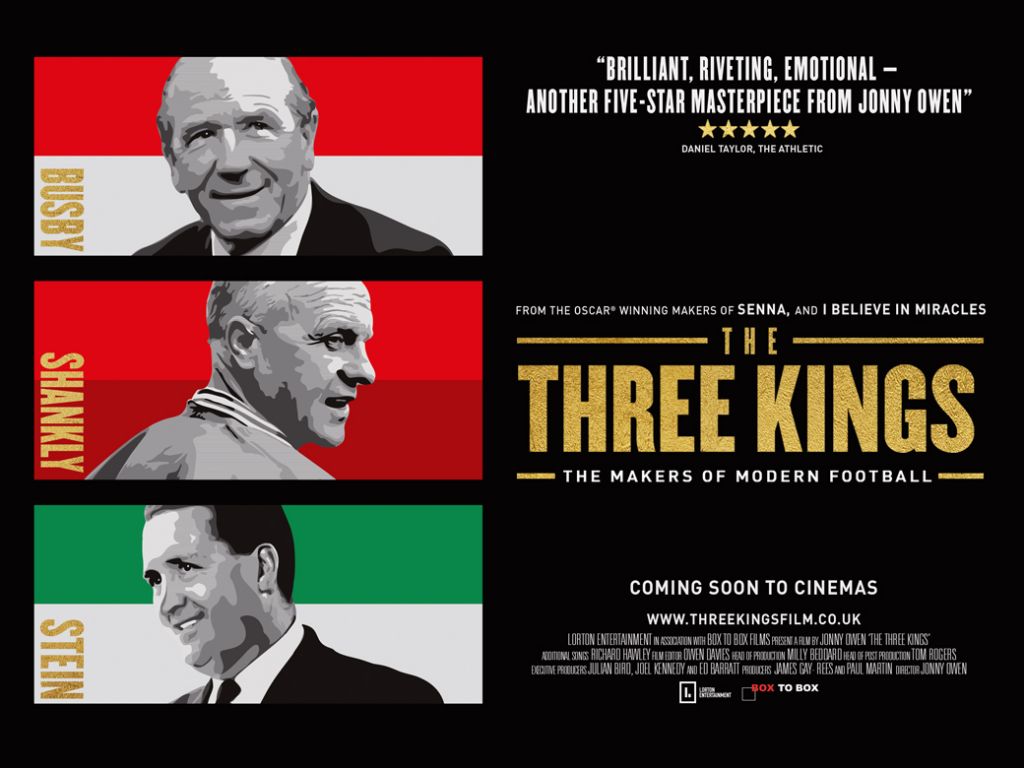 This cinema documentary offers a fascinating look at three remarkable men and managers. How their upbringings shaped their lives and their football teams. How they became the best of friends and how they became the fiercest of rivals. Each man arriving in three great British industrial cities and changing the life of the people forever. Glasgow, Liverpool and Manchester.
They would turn three clubs in those cities into three of the most famous sporting institutions on the planet. Celtic, Liverpool and Manchester United today have a combined global fan base of billions, and this is the story of how that happened.
This film is about more than three men. It is about Three Kings, the men that made modern football.
BAFTA-winning director Jonny Owen (I Believe In Miracles) says:
"My Father, who had worked underground, always told me that Bubsy, Stein and Shankly were once miners. That generation of people are leaving us now. It's astonishing what they gave, the legacy they left to British culture. From the NHS to football they left their incredible mark. This film celebrates them and their remarkable achievements."
`
"Most important is that each club's fan base is told the film has a lot in it for them, a must-see – a brilliantly told story about how Busby / Shankly /

Stein

made their club what it is, and the impact they had on the people and city forever."
The Three Kings is in cinemas from Sunday 1 November, is available on DVD and digital on Monday, 16 November and is available to pre-order now .