GAVIN STRACHAN faced the media yesterday at the latest press conference at Celtic Park. He was asked if he'd be speaking to his dad – the former Celtic manager Gordon Strachan – looking for advice on his new job after his recent arrival from Peterborough to replace Damien Duff, who returned home to Dublin to take up a coaching role with the Irish FA.
"Listen, I'm 41 now and have been dealing with the comparisons since I was 15," Strachan said, as reported by The Herald. "But our careers have gone down such different paths I've just cracked on with my own thing.
"As the years have gone by, and certainly since I've gone into coaching, I'd be daft not to use his experience and knowledge and ask how to deal with certain things and certain situations. But he's really good, he never forces his opinion on me or force advice on me – but he's there for me if need be.
CELTIC

New #Celtic coach Gavin Strachan discusses his new role at the club and his memories of when his Dad was in charge. pic.twitter.com/4SWo5fK0H9

— Sky Sports Scotland (@ScotlandSky) July 2, 2020
"He didn't know anything about it until it was quite far down the line, to be honest. I think he was quite surprised but then he also understood the connection I had with John Kennedy and Lenny. He just said 'you've got to go for it. haven't you,' but I was going anyway!"
The new Celtic coach was quite understandably asked about the goalkeeping situation in a week where Craig Gordon said his official goodbyes to join Hearts on a two year contract and the anticipated return of Fraser Forster got a whole lot more complicated after he returned to St Mary's to sort out his future with Southampton.
"I haven't been here long enough to really get a grasp on recruitment," Strachan said. "But there is work going on behind the scenes. We just have to have faith in the guys making those calls. Speaking to Stevie Woods and Nicky Hammond briefly, they're certainly working very hard on that side of things, I know that."
🎙️ Media Focus: Gavin Strachan#CelticFC's new First Team Coach met the media for the first time at Paradise today.

Watch in full ⬇️

▶️ https://t.co/pGs4dVcRP4 pic.twitter.com/BYBc9WAw4t

— Celtic Football Club (from 🏡) (@CelticFC) July 2, 2020
Well that sound encouraging, but with less than a month to go until the most important domestic season ever starts Celtic have just one first team keeper at the club in Scott Bain. Few Celtic fans will be sleeping easy until that situation is resolved!
Strachan also reflected on his first few weeks at the home of the 9-in-a-row Champions and he couldn't be happier at the welcome he's received and the quality of talent that he's working with on the training ground.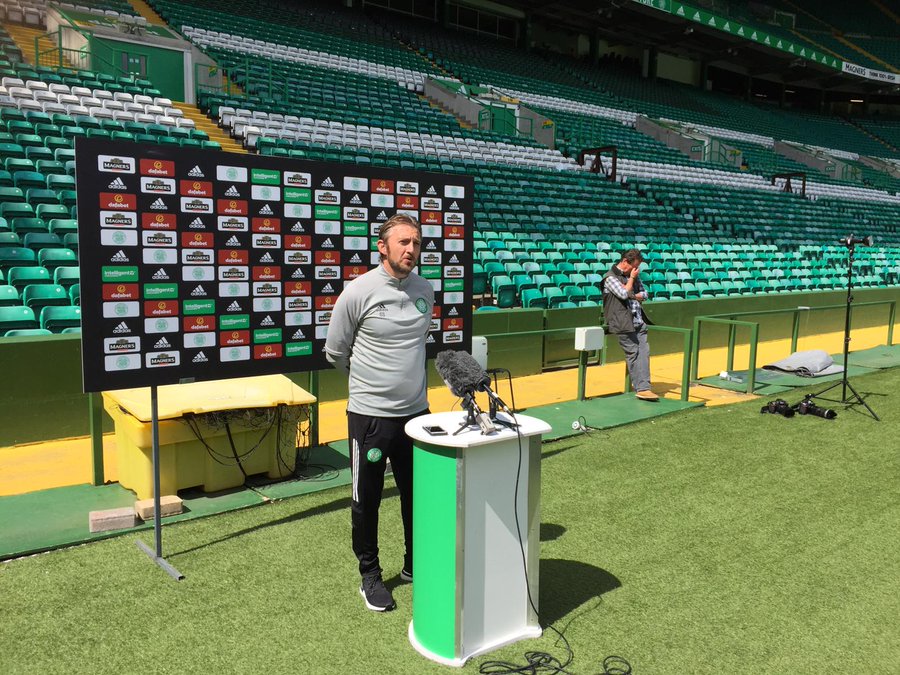 "Everyone's made me feel so welcome – the players and the staff," Strachan noted. "They've integrated me really well, and this stage, the way we've been working, I feel really comfortable and I feel that I've been here a lot longer than I actually have.
"I loved it at Peterborough, and I think if a Championship club had come in for me, I loved my work at Peterborough so much I don't think I would have gone.
"But it's just the size of Celtic and having been here on some special night and knowing what it means to people, the opportunity to come and work at a club like this doesn't come around often, and I'd be kicking myself for the rest of my career if I didn't have a go at it.
"I was here the night Nakamura scored the free-kick against Man United, and just the feeling of the place. I was up in the stand for that, but the opportunity and the chance to maybe being down on the bench when stuff like that is going on is really exciting and a massive motivator."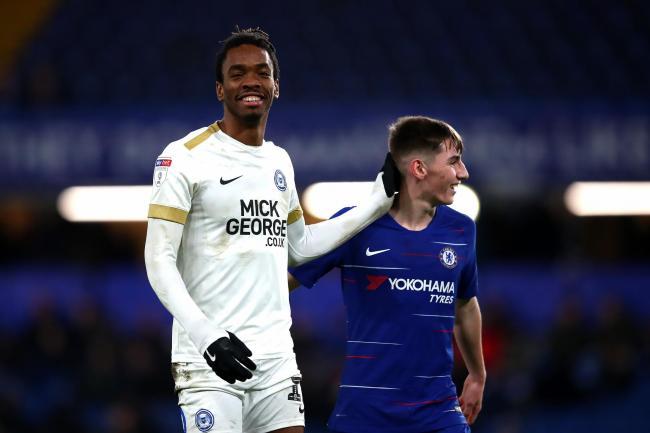 Strachan inevitably was asked about the link with Celtic with the Peterborough striker Ivan Toney and while he rates the goalscorer very highly indeed he was giving nothing away about whether there would be any move to bring him north of the border to join up with Strachan at Celtic.
"I've only been on the training pitch for a week and two days so I've just been introducing myself to people," Strachan said. "I haven't really been privy to those sorts of things.
"I enjoyed working with Ivan and he's a striker who has attracted lots of attention and rightly so."
Here's some video footage of Strachan working with the Celtic squad…
And the news this week that Moi Elyounoussi opted to stay on at Celtic for another season rather than sun himself in the high quality La Liga speaks volumes about the players and their winning mentality.
"What I've seen is that there's such a culture here of winning, and that's ingrained into the players," Strachan stated. "It seems to me that they deal with that pressure really well, and from my point of view, it's a challenge you can either shy away from or you can embrace it, so I've gone for the latter.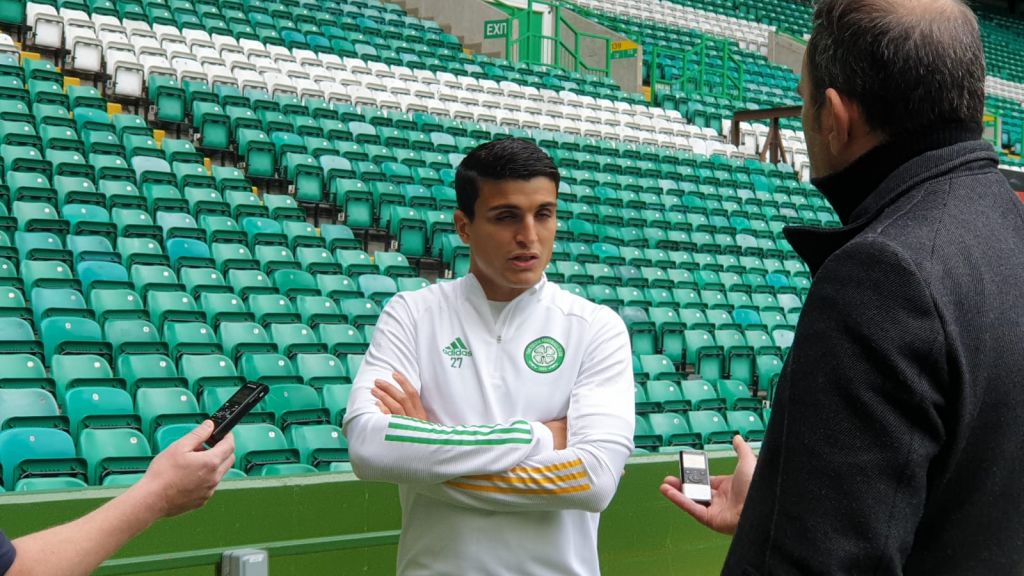 "The more I get to know the players, the more I get to know what makes them tick. There's a fantastic nucleus to the squad. Within it, there's ability, work-rate, determination, team work, and even working with Moi Elyounoussi over the past few days, you can see that he's really bought in to the culture of what we're trying to do here, and he's another fantastic edition."
You can watch the New Celtic coach's Press Conference below…