Tomorrow will see the Scottish Premiership kicks off a new football season. For many clubs including our own it will be seen as a fresh start, an opportunity to put to bed the failings of last season.
As the league campaign starts with the warm of the sun on the players back it will travel through, autumnal change and dark winter before emerging in spring as the trophy is handed out in May.
It's an annual ritual many of us couldn't do without, it is our routine. Our calendar is not the Gregorian, it is one set by the Scottish football authorities and based entirely around the dates and kick off times for our football club – even our wives and children, some without an interest in our passion fall into line as family gatherings are checked against our availability.
It's a crazy thing to give priority to if you stop to think, but we tend not to stop to think it has long since become automatic.
But last year made us all stop to think. Football stopped and when it returned it was a strange old version without fans in attendance. The governance of our game came under scrutiny it was not used to. The confirmation of Celtic's nine-in-a-row season, the relegation of Hearts and further down the pyramid those in charge of the game made decisions on relegation, promotion, league titles and cup competitions, where previously those outcomes were decided by the ebb and flow of a size five mitre passing around a football pitch. Strange times indeed.
What became clear in that summer of discontent was even when it came to implementing rules the Scottish football authorities already had in their playbooks, the implementation was poorly handled.
The Dundee – did they didn't they – vote was the first shambolic signs our authorities were the types where you'd be concerned as to the availability of a beer in that party at the brewery. Then as the season progressed the handling of transparency of what crime equated to what punishment changed from week to week and club to club when it came to Covid-19 indiscretions. There was little joined up thinking and certainly no balance to any of it. Indeed, the only thing consistent about any of it was the level of inconsistency.
This may not mean much to many, there will be those who think Covid 19 was uncharted territory, that our footballing authorities should be cut some slack at trying to navigate their way through. However, the vast majority of what was required was already in rulebooks, it simply had to be explained, implemented and agreed upon by members who had already agreed those rules – sounds simple right?
Not in Scotland. Even when it came to Covid 19 it shouldn't have taken long to implement some agreed transparent rules for everyone to follow, instead we got ad-hoc approach that led to confusion and resentment that has carried over to this new season.
Scottish football authorities hold a heavy responsibility, the competitions themselves, the logistics of it all, the refereeing and applying the laws of the game. And this is just the tip of the iceberg.
Scottish football plays a further and important part in all our communities. From grassroots football, the women's game and the smaller football clubs – the hubs of many a community.
The importance of protecting all of that, the history, the welfare of the players and the clubs themselves falls on our footballing authorities and their ability to protect, nurture and grow.
Then there is the financial side, ensuring clubs operating at the edges of solvency are not open to the modern concerns of organised crime and money laundering. The problem with any governance that is not viewed as fair and balanced or up to the task is it is open to being questioned with regard it's even-handedness. It could even be viewed as rigged.
When that vacuum arises people can take advantage, and can ride roughshod over both the history and the future of football clubs and the very sport itself in our football mad country, alongside the wellbeing of the players of tomorrow. When that occurs, there is only one real approach, it has to be protected, it has to be reformed.
The Scottish football authorities are long in need of such reform, but even that must feel like a minefield to navigate for a group of people who, even if they had the appetite for it, have evidenced they aren't fit for that kind of intellectual purpose in recent years, whilst other may simply like the shades of grey if it suits their ends to take advantage.
Yet a map to the reforming of Scottish football may already be developing. There may already be a blueprint to follow, and for those of us who know Scottish football needs modernising and ridding itself of the perception amongst many football fans that the game is open to unwanted infiltration and may even already be infiltrated in Scotland, such a blueprint to follow could be ideal.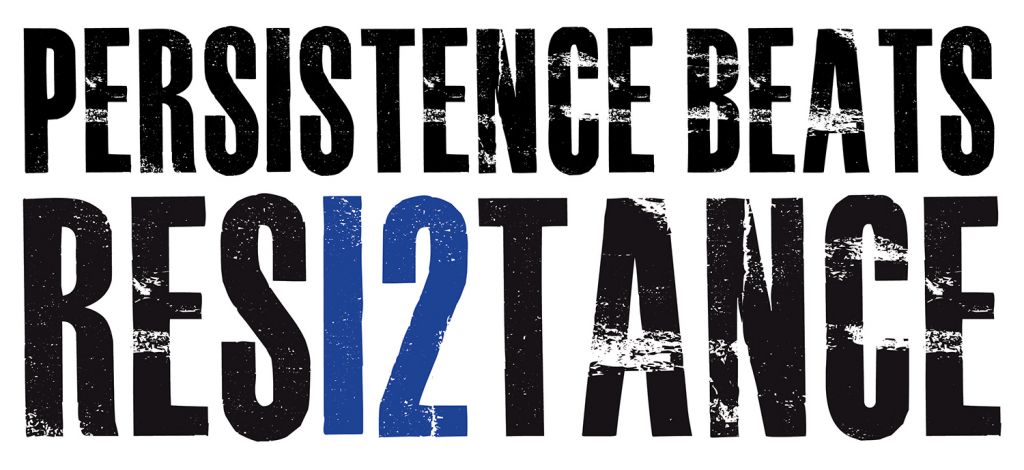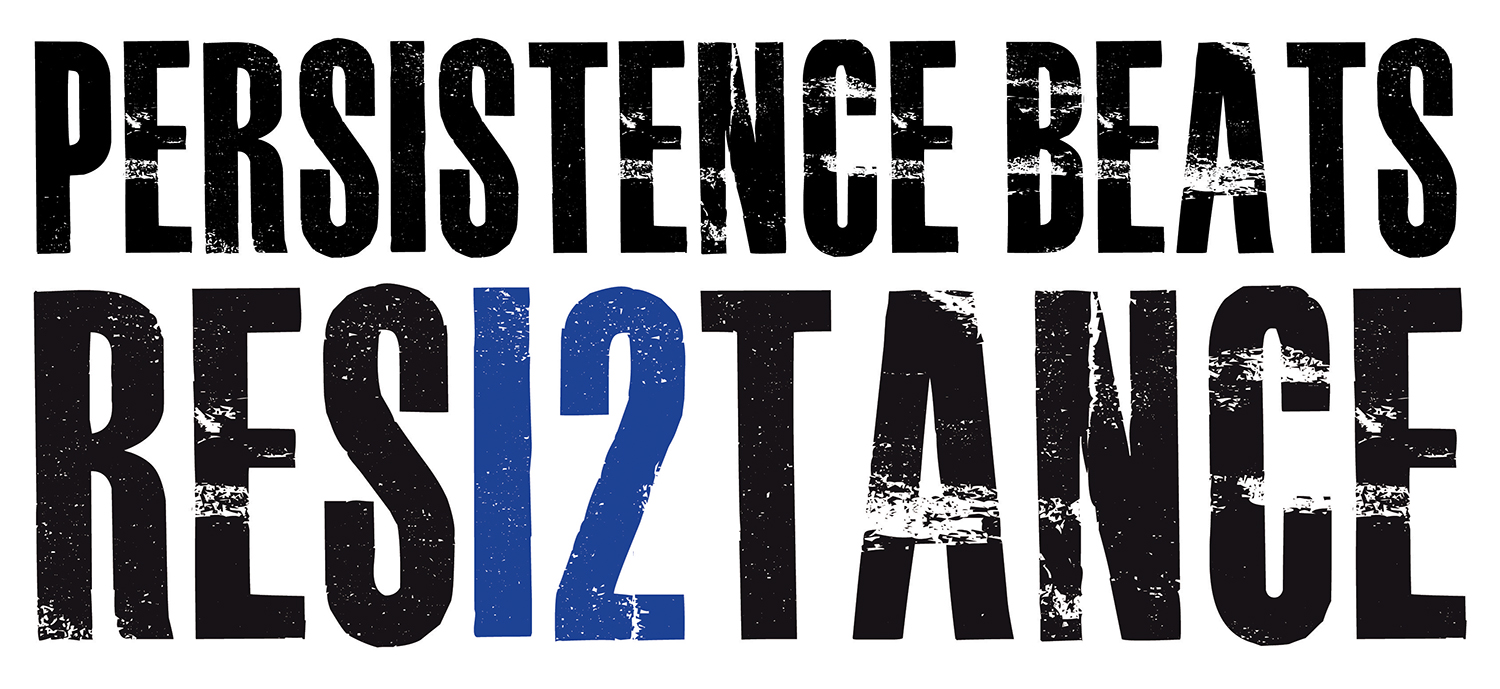 The minds of those running our governing bodies need not stretch themselves beyond their comfort zones to formulating a plan if there is one they can follow, and they can rid themselves early of any perceived bias if that plan has come from somewhere with no horse in our race.
Last week across the border, Tracey Crouch MP wrote to Oliver Dowden the Secretary of State for Digital, Culture, Media and Sport (DCMS).
In her letter (which you can read in full below) Ms Crouch advised the DCMS – "I wish to inform you of the conclusion I have reached that in order to protect the future of key aspects of our national game a new Independent Regulator for English Football ('IREF') is needed."
Tracey Crouch was outlining initial findings ahead of a final report to be published in the autumn. In it the MP considered '100 hours of oral evidence from fan groups, leagues, the FA, clubs at every level of the pyramid, representatives of players and managers, those involved with and supporters of the women's game, academics, German supporter groups and many more.'
In her seven-page letter, Tracey Crouch has already advised on changes with regard to Finance, Regulation and governance, establishing an Independent Regulator, Protecting Heritage Assets, Deepening Fan Engagement and Transparency, Navigating Financial Gaps, Reforming Football Authorities' Governance, Investing in Football, Growing Women's Football and Protecting the Welfare of Young Players.
In short there is a blueprint available to Scottish football authorities and Scottish Government as to how to consult with Scottish football stakeholders. The outline is there if they wish to use it and if they have the appetite to do so. And they must be aware, inaction is not an option. The events of 10 years ago when one of Scottish football's biggest clubs was liquidated should have been a wakeup call. It was missed.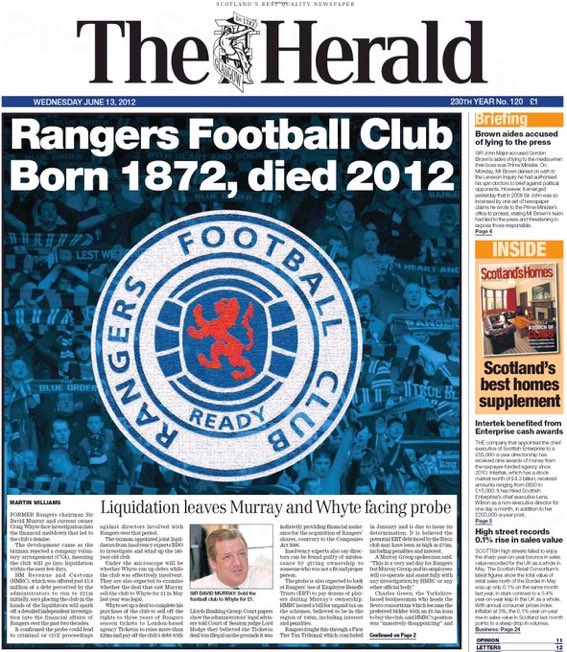 From that shambolic episode came a a fantastic opportunity to properly regulate the game in Scotland, instead nothing really changed and now another incarnation of the club has been set up, the story of its demise is being airbrushed, and with such actions the opportunity to reform the game is also being missed. Yet there is evidence that no lessons have been learned, there are allegations that very club is now teetering on the brink in much the same way and others too.
Celtic passed up several opportunities through the tireless work of Resolution 12 to do something to help reform Scottish football and instead via the 5-way agreement were allegedly complicit in a continuation myth.
Tracey Crouch was initially charged with compiling her report following the demise of Bury FC, it was expedited by the European Super League fiasco as the government in England sought to intervene and protect football as a reaction to a very public outcry.
Scotland needs to do the same. The pandemic has tightened a financial noose around every club in Scotland, and our authorities have a duty to protect those clubs from themselves and from others with darker ulterior motives.
If they follow Tracey Crouch's blueprint, they may well have an opportunity to do so without forced government intervention, but they should be assured MSP's are keeping a watchful eye on developments.
There is as little confidence in Holyrood that Scottish football can self-govern at the moment, the reaction to the pandemic has sharpened focus on Scottish football's ability to self-police, yet there would be little need if they could follow this blueprint and embrace it all. I'd consider it wise if they voluntarily approached the Scottish government and sought assistance with Independent Regulator for Scottish Football (IRSF) at least that way they will remain inside the tent when changes are considered and have access to help and assistance in dealing with modern threats. If not, they are in danger of the Scottish government taking control of the narrative entirely. And that is perfectly plausible as those politicians will be very aware that as England acts, they look as if they are sitting on their hands.
There will of course be those who simply state it's the same as it always was, things will never change, but we are beyond such a defeatist approach. The safety, protection and longevity of the game in Scotland depends on overdue reform of our game. To say nothing will change is simply an excuse to rid ourselves of the responsibility to do something that will encourage change.
In Holyrood there are plenty of MSP's who will welcome Tracey Crouch's report as they have little confidence in either the SPFL or the SFA.
Within our own club, following Resolution 11 at last year's AGM, saw the Board state 'The football governance environment has developed substantially over the past 10 years and the Company will continue to monitor the application and effectiveness of these systems of governance.'
That in itself indicates the club has a duty to examine the worthiness of the footballing authorities ability to govern, and behind all of that The Celtic Trust has also agreed to hold the board to account on Resolution 11. All parties should welcome Tracey Crouch's initial outline, await the detail and when it arrives and act upon it.
As such does it not make sense now for the SFA, SPFL and alongside assistance from the Scottish government begin to implement a series of changes that smack of common sense and will assist to protect from those inside who have evidenced poor governance and those poised outside the game looking to infiltrate with corruption in mind? This is the level of protection we need. The excuse of avoiding intervention in football governance matters is often that is not the business of government. Well, that is now a moot point, a precedent has been set, it is in England now the business of government, so why not in Scotland?
Celtic are being pressed and have pledged to improve communications with supporters after their perceived off-hand treatment of the CST on the Celtic Shared idea for added value for season ticket holders by way of shares in the club, as well as their handling of Res12/11. Embracing the Crouch recommendations and lobbying the SFA/SPFL and Scottish government would be a good way to show they are not offering simply lip service. There is no longer an argument that football down south can govern itself, the final report in August for the DCMS will show just that. It is just as evident in Scotland.
This weekend the football season starts again, a fresh new start is how it feels for everyone as everything is re-set. Fans have started returning to stadiums and for some youngsters they will be taken to their first ever game this weekend.
The protection of a fit for purpose and honest game is vital if those young fans attending tomorrow can be expected, as we have done, to one day take future generations to the game we all love.
The Tracey Crouch recommendations will ensure English football has that security. It's time Scottish football followed suit. The heavy lifting has already been done.
Niall J
Read the letter from Tracey Crouch MP to the Secretary of State for Digital, Culture Media and Sport on the next page…