Following their initial clashes in the autumn of 1962 (see Part 1 of this feature, at bottom), it would be almost forty years before Celtic were again paired with Valencia in a European tie.
Both sides would enjoy some memorable occasions in the intervening decades, as competitive, continental matches grew beyond recognition from those early tournaments.
The following season saw Celts take part in the European Cup-Winners' Cup for the first time, a ten-goal demolition job on Switzerland's FC Basel, featuring a St Jakob hat-trick for Hughes, three over the two legs for Divers and first Euro goals for Lennox, Johnstone, Murdoch and Chalmers, setting-up a December meeting with much-fancied Dinamo Zagreb.
The Yugoslavs had been beaten by Valencia in the Fairs Cup Final just six months earlier, albeit they had required to correctly guess on a coin toss to progress this season, following a three-game stalemate with Austrians Linzer ASK in the First Round.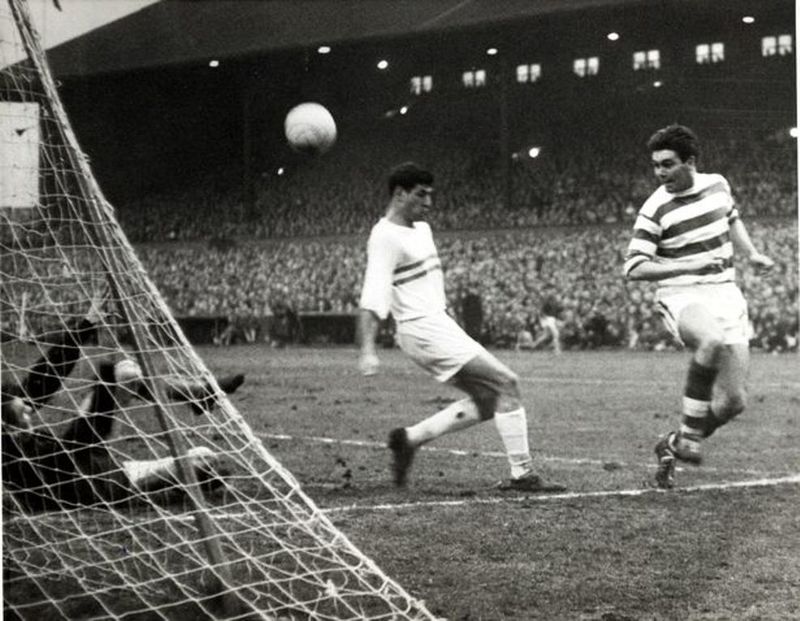 A Jinky masterclass helped the Hoops to a 3-0 win in front of 42,000 at Celtic Park, two early goals from Chalmers and a Hughes strike making the return leg appear more comfortable. And it was, Murdoch's first-half volley in a freezing Maksimir killed the tie, Celts eventually losing 2-1 on the night.
Next up were Czechoslovak Cup-Winners, Slovan Bratislava, with the Quarter-Final ties scheduled for late February/early March '64.
The Slovaks had enjoyed comfortable passage against Finland's HPS Helsinki and shock Welsh Cup-winners, Borough United, winning all four games. 53,000 supporters rolled up to Celtic Park, to watch the Bhoys take on a side featuring two players from the Czech team beaten by Brazil in the World Cup Final two years earlier, goalkeeper Schrojf and defender Popluhar, but minus their long-serving midfielder, future Hoops Head Coach, Jozef Venglos.
Hughes hit the bar following a corner in the first minute, then shot past seconds after the interval, as did Murdoch soon afterwards, with the goal at his mercy. The proverbial 'barrowload' of chances went a-begging, before Murdoch sent his spot kick one way and Schrojf the other, after Chalmers had been felled in the box.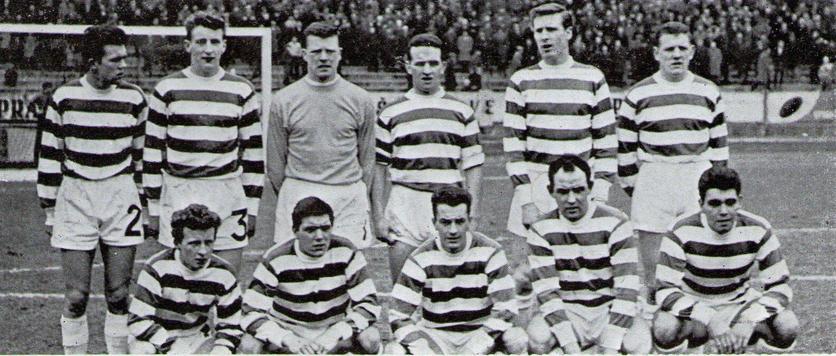 The slender one-goal lead would be severely tested in Bratislava, the following Wednesday afternoon. Celts withstood a barrage of Slovan attacks, fighting a real rearguard action to retain their advantage. Then, with just five minutes remaining, Hughes picked the ball up on the halfway line, beat Moravcik for pace, cut inside Popluhar and fired past Schrojf to win the game and the tie for Celtic, the first British team to win in the Slovak capital.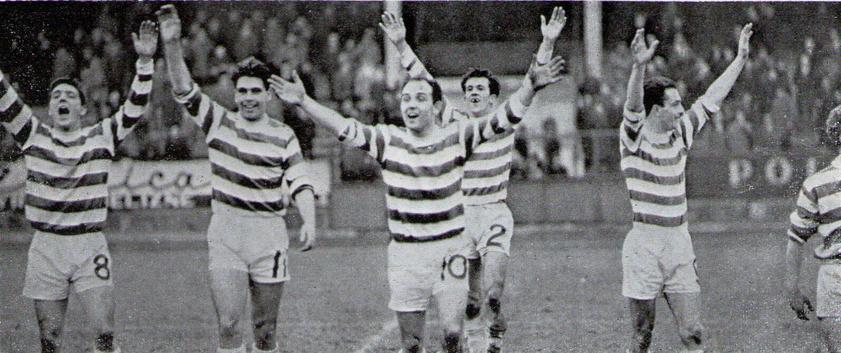 The rookie Celts were in the Semi-Final, against all the odds.
As an aside, Celtic fans of a certain vintage will remember the song, 'Celtic, Celtic, that's the team for me', still heard on European trips to this day. I recall it being sung on a bus in Athens just last summer. It's a real Hoops classic from the early Sixties and includes a roll call of the team of the day.
I'm not sure how many times those eleven men actually lined up together, however, the games with Dinamo and Slovan were certainly four such occasions. I've already mentioned four of them, so I'll let you recall (or guess) the other seven players who are now immortalised in the song. We had the original 7" single at home in Springburn back then and, bizarrely, I can still recall that the 'B' side was the wonderfully-titled ditty, 'Slattery's Mounted Fut', although I'll confess that, to this day, I have no idea what that song is all about!
Answers on a postcard, please.
Anyway, I digress.
Celtic were paired with MTK Budapest in the last four, the Hungarians presumably qualifying for the Cup-Winners' Cup on the basis of their second-place League finish, the national cup competition still to resume following the uprising eight years earlier.
En route to the Semi-Final, MTK had edged past three Eastern European sides, Slavia Sofia, Motor Zwickau (who would eliminate Celtic from the same competition in 1976, as Sachsenring Zwickau) and Fenerbahce, the latter requiring a play-off in Rome.
Just under 51,000 expectant fans packed the old ground for Celtic's first European Semi-Final tie, and they were rewarded with a fine display of attacking football against a tough Bratislava side.
Johnstone finally broke the deadlock, just before the interval, with Chalmers adding a double in the second half. The pre-stated target of a three-goal lead had been achieved and the supporters roared their approval, demanding and receiving the players back on the pitch at full-time, for a rousing ovation.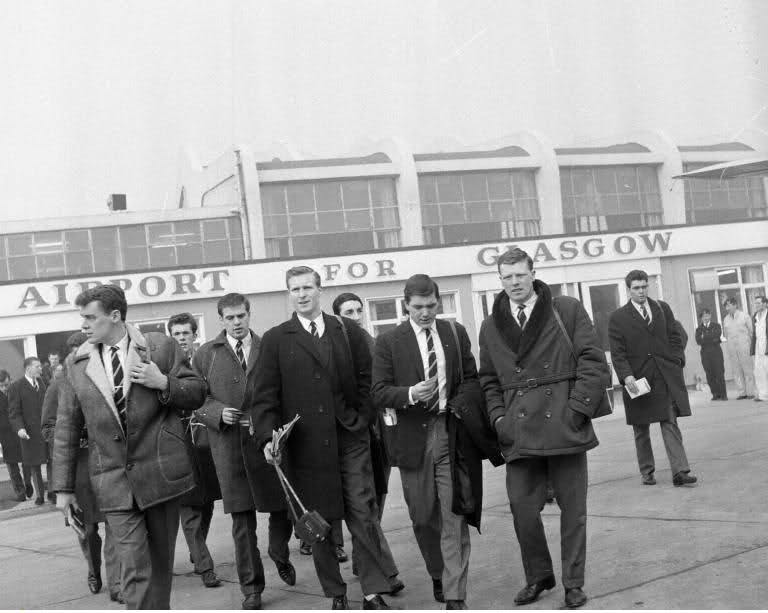 The critics praised Celtic's positive philosophy and the club responded in kind, promising to attack once more in the return. Whilst the principle was admirable, the reality of such an approach would be unforgiving.
The feeling of 'job done' had travelled across Europe to Hungary, with less than 11,000 present in Budapest's giant Nepstadion for the second leg. But MTK had a secret weapon, the return of international captain, Karoly Sandor, from injury, after a five-month absence.
The Mighty Magyar contemporary of Puskas, Czibor, Kocsis and Hideguti had been enjoying the final season of a glorious 17-year one-club career, and sadly Celtic would be on the receiving end of his talents.
He set up Kuti for an opener within ten minutes then, after Vasas had made it two from the spot early in the second half, Gemmell having punched a goal-bound shot off the line, he scored the third goal himself to level the tie. There would only be one winner now, as McGrory's young Celts collapsed, Sandor again setting up Kuti for the fourth and final nail in the Parkhead coffin, with twenty minutes remaining.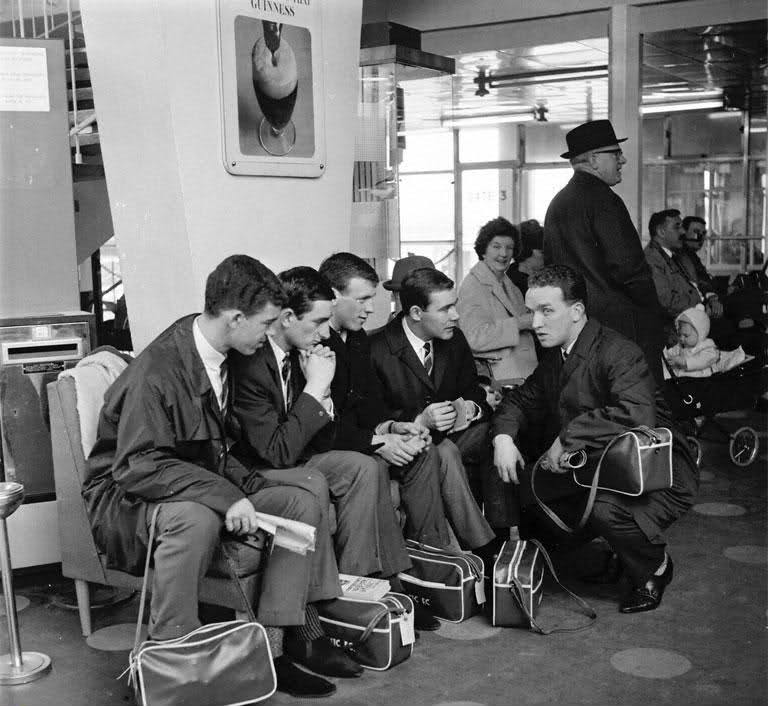 Forty years later, a Larsson-inspired Celtic side would return to Budapest to avenge that defeat, beating MTK by the same margin in a Champions League qualifier. However, in April 1964, it was a sad Celtic party who flew back to Glasgow, embarrassed and dejected.
Lessons would need to be learned.
So, it was the Hungarians who met Sporting Lisbon in the Brussels Final, the battle of the comeback kings instead of an iconic clash of the Green and White Hoops.
The Portugese side had recovered from a 4-1 defeat at Old Trafford, to beat FA Cup-holders Manchester United 5-0 in Lisbon in the Quarter-Final. Earlier, they had required a play-off to knock out Atalanta, then recorded an incredible 16-1 win in Lisbon over Apoel Nicosia. In the last-four, they had again required a third match to see off Olympique Lyonnais, before taking MTK to a replay in the Final, thanks to a late equaliser from Figueiredo, his second goal of the match making it 3-3.
Our old friends Sandor, with a double, and Kuti had again scored for MTK, with Angolan striker Mascarenhas, who had scored a European record six goals against Apoel, on the scoresheet once more for Sporting. The attendance in the Heysel that evening was desperately low, just over 3,000. Two days later in Antwerp, with an additional 10,000 on the gate, an early Morais goal won the trophy for Sporting, after this most remarkable of cup runs.
As Celtic's dramatic European run was unfolding, Valencia were embarking on their own mission, a third successive Fairs Cup success. Their first opponents were yet another side in green and white hoops, Shamrock Rovers, a single-goal victory in Dublin followed by a disappointing 2-2 draw at home.
Next up was Rapid Vienna, a 3-2 win at the Mestalla enough for qualification after a goalless stalemate in Austria. The Quarter-final produced a third single-goal aggregate victory, this time Hungary's Ujpest Dozsa with a fine comeback to win the second leg 3-1 but falling one goal short after a 5-2 loss in Spain.
And that sequence continued in the last four, this time a 4-1 first leg win at home enough for Valencia to survive a 2-0 away defeat by 1FC Cologne.
The Fairs Cup Final of 1964 would be a single event, Valencia paired again with Spanish rivals, this time Real Zaragoza, playing in their first Euro final.
50,000 fans made the journey to neutral Barcelona, Villa scoring first for Zaragoza in the Camp Nou, five minutes from the break, only for Urtiaga to equalise within two minutes. The winner came with just seven minutes remaining, striker Marcelino pouncing to end Valencia's run of success. It was the start of a remarkable month or so for Marcelino and his colleagues, deemed 'Los Magnificos' by their jubilant supporters.
He would go on to score the winning goal for Spain in the Bernabeu, as they beat the Soviet Union to win the European Nations Cup on home soil in June. And two weeks later, Zaragoza won their first Copa del Rey (known as the Copa del Generalisimo during that time of Franco's rule), beating Atletico Madrid 2-1 at the same venue.
As Sporting Lisbon and Real Zaragoza celebrated their initial European triumphs, Celtic and Valencia would look back on a season which promised much but ultimately failed to deliver.
But the beauty of football is that there is always next season.
Thanks as always to the folk behind the Celtic Wiki on Kerrydale St., a fabulous source of information for these stories.
Hail Hail!
Matt Corr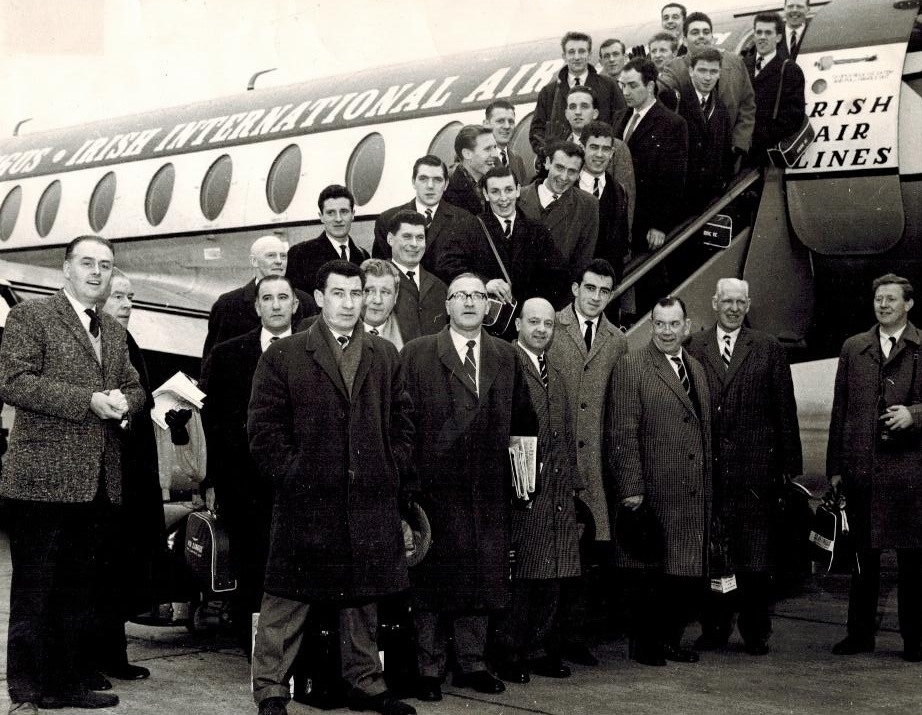 Celtic Supporters can follow Matt on Twitter @Boola_vogue
Part 1 of The Valencia File by Matt Corr is below…
The Valencia file (Part 1) – Celtic's European adventure begins