The Valencia file – The Canaries are 'bossed in France' by the Flying Flea…
For the next round of the 1966/67 European Cup, Celtic were paired with a club who have recently been in the news for the saddest of reasons, FC Nantes. French champions for a second successive season, the Canaries were enjoying their most fruitful period since formation during the Second World War, winning four domestic trophies in just two years.
Key to this success was Jose Arribas. The Spanish-born coach had been credited with the creation of a playing style known as the 'Jeu a la Nantais', the 'Nantes game', I guess the equivalent of our 'Celtic Way'.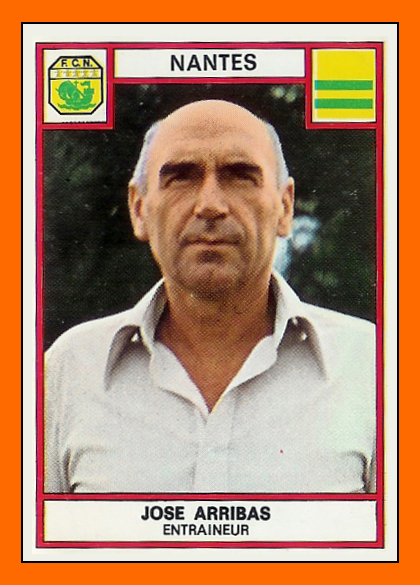 He had been appointed in 1960, having previously only coached at amateur level, going on to win a third title as manager of Nantes in 1973, before moving to Marseilles three years later. He also had a brief spell as the French National Coach, following their elimination from the 1966 World Cup.
Arribas' side was built around a batch of French internationalists; defenders Robert Budzynski, Claude Robin and Gabriel de Michele, midfielders Jacques Simon and Jean-Claude Suaudeau and striker Phillippe Gondet, French Player of the Year in both title-winning seasons.
Four of these players had featured in that recent World Cup in England, France gaining just a single point, to finish bottom of a section behind the hosts, Uruguay and Mexico. The game against the South Americans would become a regular quiz question, as the only match played at the White City Stadium in London, Wembley's owner stubbornly refusing to cancel a greyhound meeting, which was scheduled for that evening!
Beside Simon and Suaudeau in midfield this season was Henri Michel, a recent signing from Pays d'Aix. He would go on to achieve legendary status as a player with Nantes, making a record 531 La Ligue appearances over the next sixteen years and representing France 58 times at senior level, before moving into coaching, where he enjoyed an incredible thirty-year career, most notably at international level, managing no fewer than four different countries at World Cup Final tournaments.
Peak achievement was the third-place finish achieved with his native 'Les Bleus' in Mexico '86, Platini et al knocking out holders Italy and perennial favourites Brazil, before losing the semi-final to West Germany, then beating Belgium in the play-off.
In the USA, eight years later, he led his Cameroon side against Brazil, Russia and Sweden, as 42-years-young, Roger Milla became the oldest player to score in a Finals match and a dreadlocked youngster from Helsingborg put the world on Larsson-alert, the unfancied Scandanavians grabbing a surprise bronze.
He was in the Moroccan dug-out in St Etienne in June 1998, as Craig Brown's Scotland were humbled and eliminated, only a shock, late Norwegian winner against Brazil, preventing Michel's exciting North African side from progressing.
At the German finals of 2006, his Cote d'Ivoire charges included the Toure brothers and Didier Drogba. They were drawn in the proverbial 'group of death' with Argentina, Holland and Serbia, two single-goal defeats from the section favourites rendering their final-game victory over the Balkan side irrelevant, in terms of qualification. In a colourful managerial tour spanning three decades, he would also look after the national sides of UAE, Tunisia, Equatorial Guinea and Kenya, surely some sort of record.
At club level, his CV included PSG, Greek side, Aris Thessaloniki plus a host of teams across the African continent. Henri passed away last April, aged 70.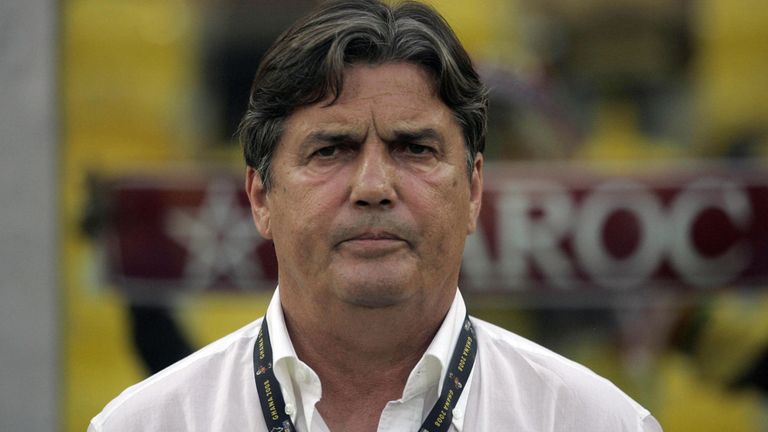 Michel's midfield partner, Suaudeau, would also enjoy managerial success, in his case much closer to home. Promoted from his duties as youth coach at the renowned Nantes Academy in 1982, where his charges included Marcel Desailly, Claude Makelele and Didier Deschamps, he then had two spells as first team manager spanning fifteen years, winning the French title in 1983 and 1995.
In both of these roles, he worked closely with another playing colleague from the glittering 60's, Robert Budzynski. Following the end of his playing career, Budzynski was Sporting Director at Nantes for an incredible thirty-five years, only retiring from the post in 2005. The Canary Class of '66 was a very special breed.
Their first venture into the European Cup, in 1965/66, had been ended at the first stage by Yugoslav champions, Partizan Belgrade, a 2-0 defeat in the Serbian capital followed by a 2-2 draw at home. On the scoresheet for the visitors in France was Vladimir Kovacevic, who would sign for Nantes at the end of that season but not before he had led his side all the way to the Final, beating Werder Bremen, Sparta Prague and Manchester United en route, eventually losing 2-1 to Real Madrid in Brussels.
Season two had seen progress. As Celtic were disposing of Zurich, Nantes were also winning both legs of their tie. Iceland's KR Reykjavik were beaten 8-4 on aggregate, Gondet, Simon and Magny sharing six of the goals, Suaudeau and Michel with the others.
Celtic would be a very different proposition.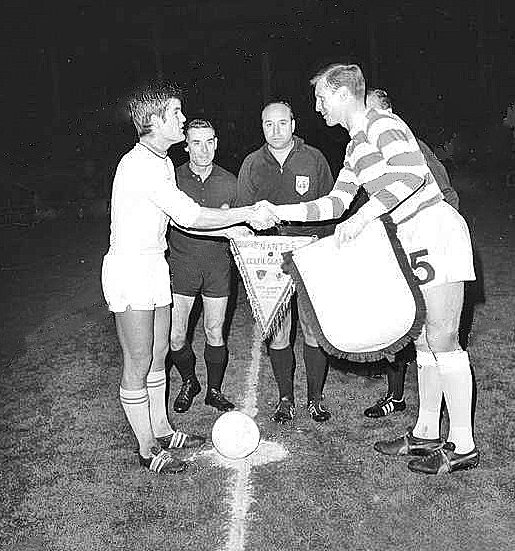 The first leg of the Second Round tie was played at the Stade Marcel-Saupin, named after the club's late founder, on St Andrew's Day 1966, with around 15,000 in attendance. The old stadium was also used for rugby, the additional markings clearly visible on the sticky surface, as the players lined up.
There had been a pantomime moment as the team bus arrived at the ground, Joe McBride realising that his boots were still in the hotel, much to the fury of Jock! Cue a mad taxi dash, with Neil Mochan as escort, the pair arriving back at the stadium just in time for kick-off.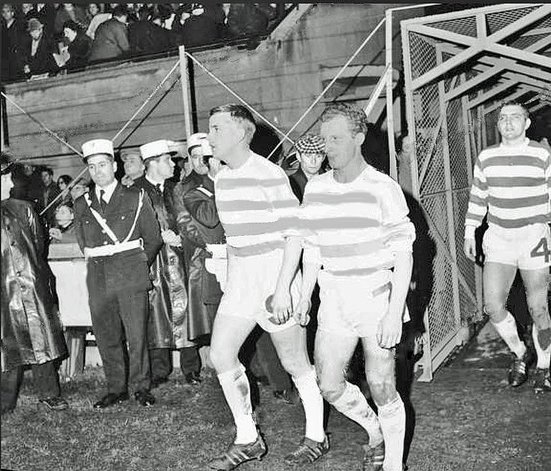 There was a boost for Celtic, with last season's top marksman, the 'Vulture' Gondet, failing to recover from injury. But all of the other big guns were in there. Magny would be partnered in attack by the wonderful 'Jacky' Simon, France's leading scorer in 1964/65 and very much again man-of-the-moment in Ligue Un, supported by Blanchet and Michel on the flanks.
Yugoslav international Kovasevic and Suaudeau would control the midfield, in front of pretty much France's regular defence and Andre Castel would continue to keep his place in goals, ahead of regular stopper, Daniel Eon.
The yellow-shirted Canaries started on the offensive and took the lead within fifteen minutes, when the ball broke kindly in the box for Magny to fire low past Simpson.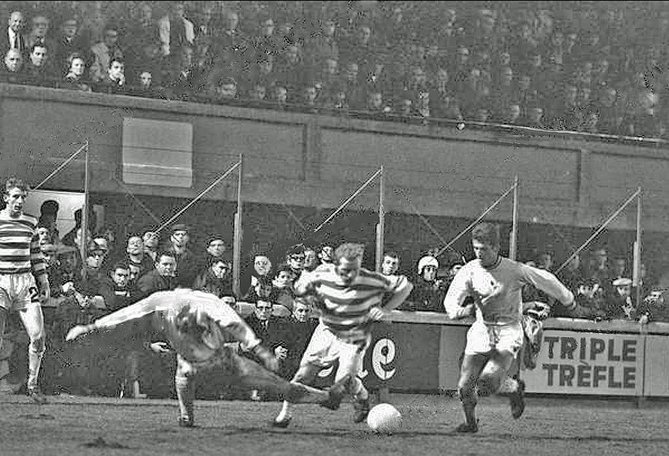 Ten minutes later, McBride atoned for his earlier 'boots faux pas', after great work by Johnstone and Lennox, brilliantly selling a defender a dummy before beating Castel at his near post with a powerful shot, the teams going in level at the interval.
The pivotal moment in the tie came five minutes into the second half, Murdoch splitting the French defence with a perfect through ball for Lennox to fire Celtic ahead. The remainder of the game was the Jimmy Johnstone show, the little winger, recently restored to the team after a fallout with Jock, taking the ball time after time for a walk, dragging increasingly-weary Nantes defenders behind him, sapping the energy from team and supporters alike.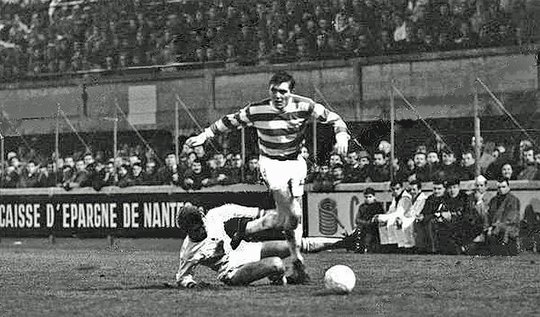 Chalmers added a third on 67 minutes, as the goalkeeper made a hash of a Lennox cross, and Celtic de Glasgow were on Easy Boulevard.
It had been an impressive debut on French soil for the Scottish champions, and media coverage of the performance, Johnstone's in particular, was complimentary. The local press dubbed the diminutive winger, 'le Pou du Ciel', or 'Flying Flea', a nickname often quoted to this day, whenever Jinky's name is mentioned. It could have been worse, I suppose…had he played for the home side, would he have been the 'Canary Dwarf'? I'll get my coat.
Here are some highlights from French TV…
One week later, 41,000 fans made their way to Glasgow's East End, hoping that Celts would finish the job so professionally started on France's west coast.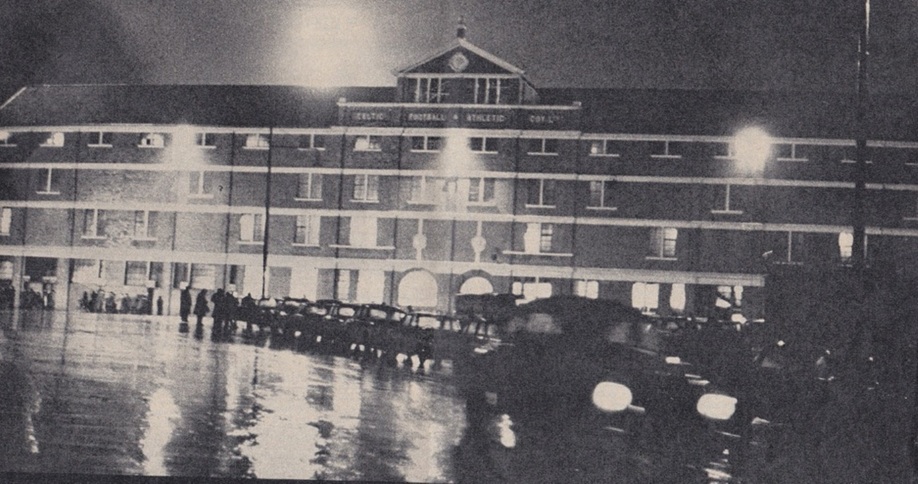 And they would not be disappointed. Scotland's top scorer, Joe McBride, failed to make the line-up through injury, replaced by Charlie Gallagher. The previous night, due to good luck or incredible foresight, Jock Stein had signed striker Willie Wallace from Hearts for £30,000. We would not know that Joe's season would end before the month was out. Neither would we know that the addition of Wallace meant the Lisbon Lion jigsaw was now complete.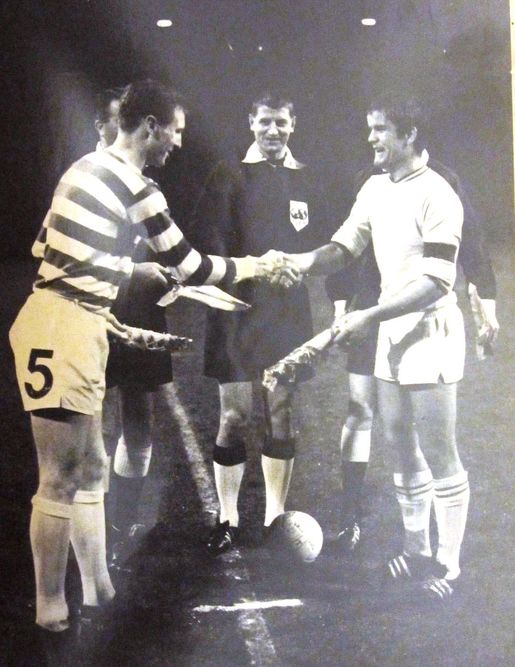 Celts started just as their visitors had done in the first leg, a goal ahead through the Flying Flea within fifteen minutes. There was a scare as midfielder Georgin, in for Suaudeau, equalised then went close again before the interval. The Frenchman's goal was the first Celtic had lost at home since the Valencia game, four years earlier, an incredible record.
Despite the two-goal lead being maintained, there was still a degree of anxiety in the air, as the teams re-appeared from the Parkhead tunnel. But this tie was destined to belong to one man, as Jinky took over in the second half, his two perfect crosses enabling Chalmers then Lennox to score, as Celts repeated their 3-1 first leg result. 'Allez les Verts', as they say.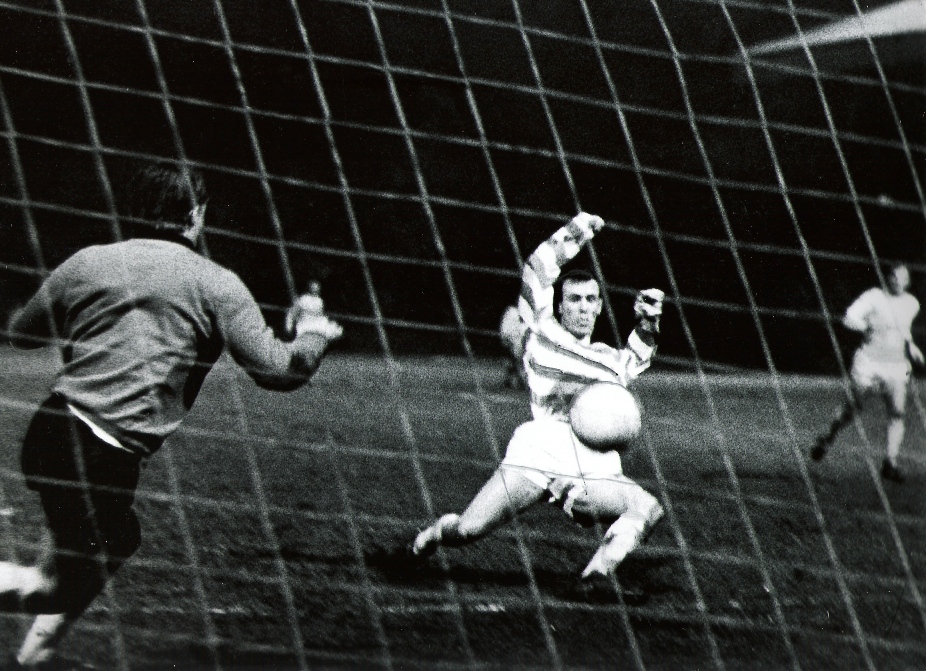 Elsewhere, there were a couple of big-name casualties, as the competition started to take shape. Spanish champions, Atletico Madrid, were out, beaten 3-2 after extra-time in a play-off in their own Vicente Calderon by Yugoslav champions, Vojvodina, despite being two goals up within six minutes. Interestingly, had the 'away goals rule' been in operation then, as it already was for the other two European competitions, then Atletico's 2-0 second leg home win would have taken them through on this basis at 3-3 and Celtic's history would be forever different.
The second major surprise involved Liverpool, hammered 5-1 in Amsterdam, as a young Johann Cruyff and his Ajax side first made the world sit up and take notice of what was happening in the Netherlands. The defeat could actually have been worse, the English champions' only goal coming in the last minute. And it took a late strike from Hunt to salvage a 2-2 draw in the return at Anfield, after the young Dutch maestro had twice put Ajax in front.
Both Inter Milan and Real Madrid progressed as did Czech champions Dukla Prague, with an impressive victory over Anderlecht, and CSKA Sofia, with a single-goal win over Poland's Gornik. In the battle of the minnows, Belfast's Linfield overcame Valerenga of Norway, to book a shock Quarter-final slot.
For Celtic, it was four games, four victories. It's easy this European Cup lark!
Matt Corr