You can't help but love stories like this one. Cameron Carter-Vickers, as you probably know,  started out his footballing journey with Essex non-league club Catholic United's Under 11's, and 54 years ago that same club made a request to then Celtic Chairman Bob Kelly to help them out in their time of need, with a set of strips for the 1968 Walton Cup final.
And the day before the cup-final, having not heard anything back from Celtic for a number of weeks, a box of strips was duly delivered and Catholic United went on to beat Haden FC 2-1 and lift the cup decked out in green and white, colours they have stuck with until this day.
Now Cameron Carter- Vickers is about to play his part in Catholic United returning the favour as their former graduate looks set to sign on at Celtic having learned his trade as a kid with the Essex club.
As reported in Daily Record, James Paviour, chairman of Catholic United is pretty proud to see Carter-Vickers in a Celtic shirt, having been impressed by the players ability and determination prior to the big defender getting his move to Tottenham.
"Cameron played youth team football for us for a good few years before being picked up by Spurs. He was a supreme athlete even back then. A very capable player with enormous drive. It's so pleasing to see how successful he has been."
James of course has always kept a watchful eye on Cameron's progress, but admits even before the USA international signed on with Celtic the Catholic United chairman was already a follower of the Hoops and much of that was down to the back-story of that set of strips sent to Essex in 1968 that saw his team kitted out in the colours of the Lisbon Lions.
"I was always a Celtic follower anyway so Cameron going there changed nothing in that regard. But the back story with our club is that Celtic sent us kits back in 1968 for a cup final.

"Our chairman at the time, Glen Foy, wrote to the Celtic chairman, Bob Kelly, to explain that we had this huge game looming but that our kit was a bit of a mismatch. He asked if we could buy a set of strips from them because the manufacturer at the time wouldn't allow the kit to be on general sale.

"The club didn't hear anything back for a few weeks. But then the day before the cup final a big box arrived which was full of Celtic strips and a letter wishing the club luck. It was just incredible. Thankfully we went on to win the final 2-1!"
And it appears things have come full circle, as the skills Cameron Carter-Vickers honed while playing for his local team have taken him to the brink of becoming a permanent Celtic player and competing in the group stages of the Champions League. I think you can safely say that more than covers the cost of a set of strips.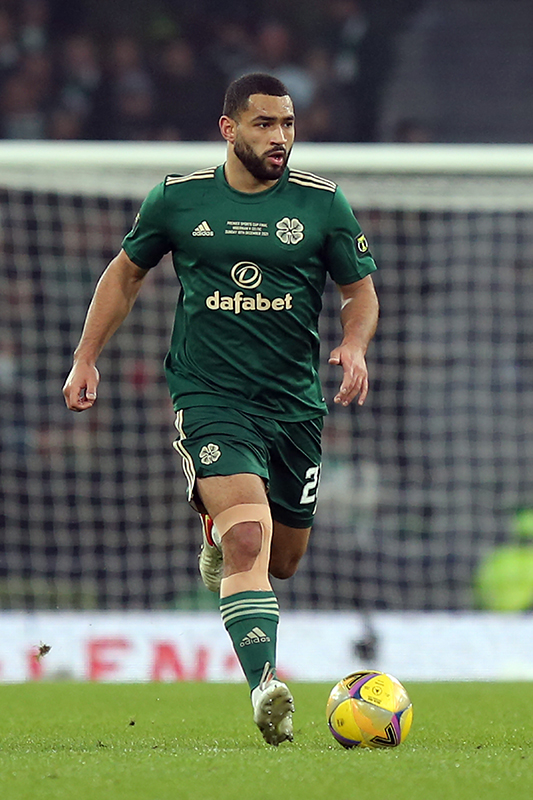 "To have a former player playing for Celtic on loan was amazing but if that becomes permanent then even better. It's nice to think we've maybe helped repay them for those strips!

"Not only are we tremendously proud of what Cameron has achieved but the impact his move to Celtic has had on our club is nothing short of remarkable. As a by-product of him signing for Celtic we gained 22,000 followers on social media and have had people make trips down from Glasgow to watch our games.

"The whole thing has just been a fairytale."
Now all that's required is for Celtic to get this deal over the line, and with reports advising personal terms with Carter-Vickers have been agreed, it looks like Celtic are on the cusp of welcoming a Catholic United graduate into the Celtic fold on a permanent basis.
Niall J
GET YOUR INVINCIBLE AND TWICE AS GOOD T-SHIRTS NOW FREE WITH MATT CORR'S BRILLIANT CELTIC BOOKS
You want one of these? It's completely FREE when you purchase INVINCIBLE or TWICE AS GOOD* from Celtic Star Books website, just click on the relevant link below to order your copy and when you do select the BOOK you want then add the T-SHIRT SIZE you require from small, medium, large, XL or XXL, adding that after your name so we'll know which size to send you…
*£1 from every copy of Twice as Good will be donated to Marie Curie in memory of Harry Hood and in line with the wishes of the Hood family.
Order Invincible here…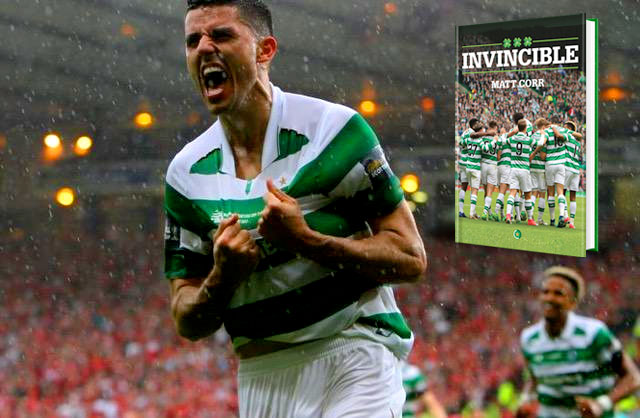 And order Harry Hood – Twice as Good here…