ONE Celtic player came back from a three month shutdown a half a stone over weight. You would never have noticed it judging from the photographs that were out there over the past few months, of Griffiths doing his 'daft wee videos' or posing with the Premiership trophy in his newly designed back garden.
We might not have noticed but Celtic, with sports scientists and nutritionists and the like certainly did and Griffiths missed out on the summer tour to France to instead head back to Lennoxtown from the team's training camp at Loughborough.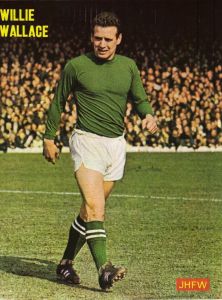 Celtic didn't start the 1967-68 too well, probably after the summer was sent celebrating the achievements of the previous season. Willie Wallace regularly during his Celtic days returned to training carry more excess weight than Griffiths and he was not alone. The solution was the harsh pre-season training when Jock Stein would have them run off the summer excesses.
Griffiths like the rest of us know the game has changed but his is hardly the 'crime of the century' and he was sufficiently back in shape on Monday to get some game-time against Hibs. He incidentally looked quite sharp given the circumstances.
Chris Sutton has previously absolutely slaughtered Griffiths in his newspaper column and today it's Provan's turn to focus on the implications for Griffiths of carrying a few extra pounds back to pre-season training. And he reckons that Lennon's pursuit of another striker is bad news for Griffiths.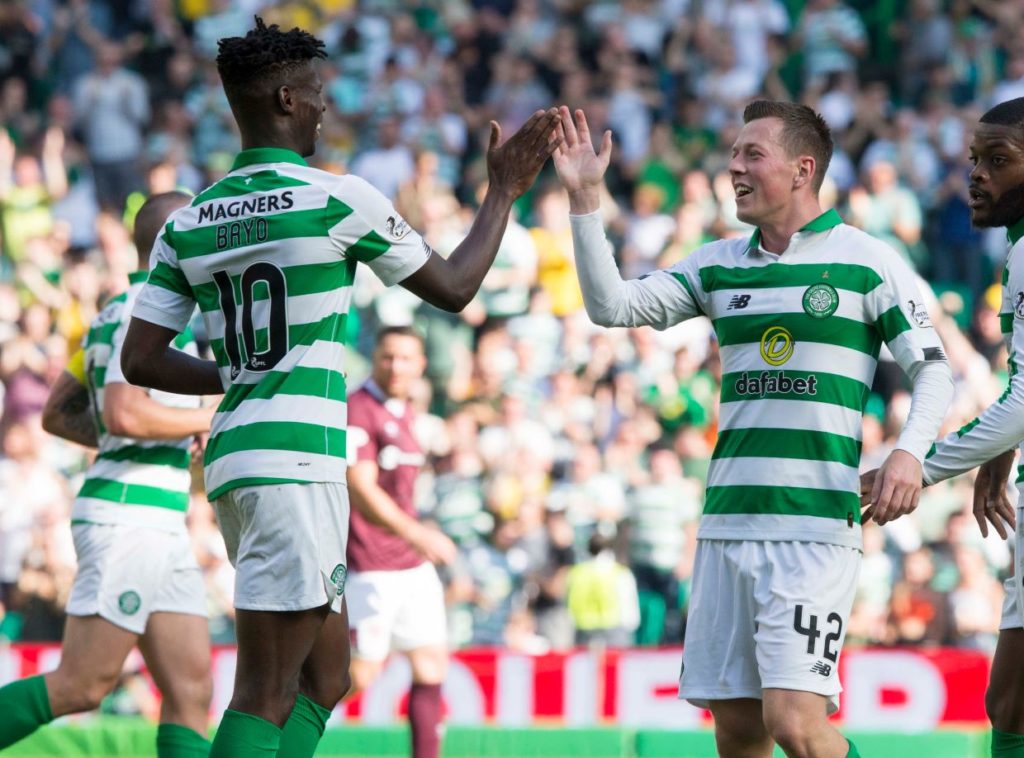 That is one way of looking at the Toney pursuit. It could also mean that Lennon sees Bayo's development happening via a loan move and St Mirren are ready to help make that happen as we reported this morning.
Or it could mean that Patryk Klimala isn't seem by the manager as being ready for a regular staring position or worse, that Lennon is getting his ducks in a row for an inevitable sale of Odsonne Edouard, with Brendan Rodgers linked with a move for the French talisman again this morning.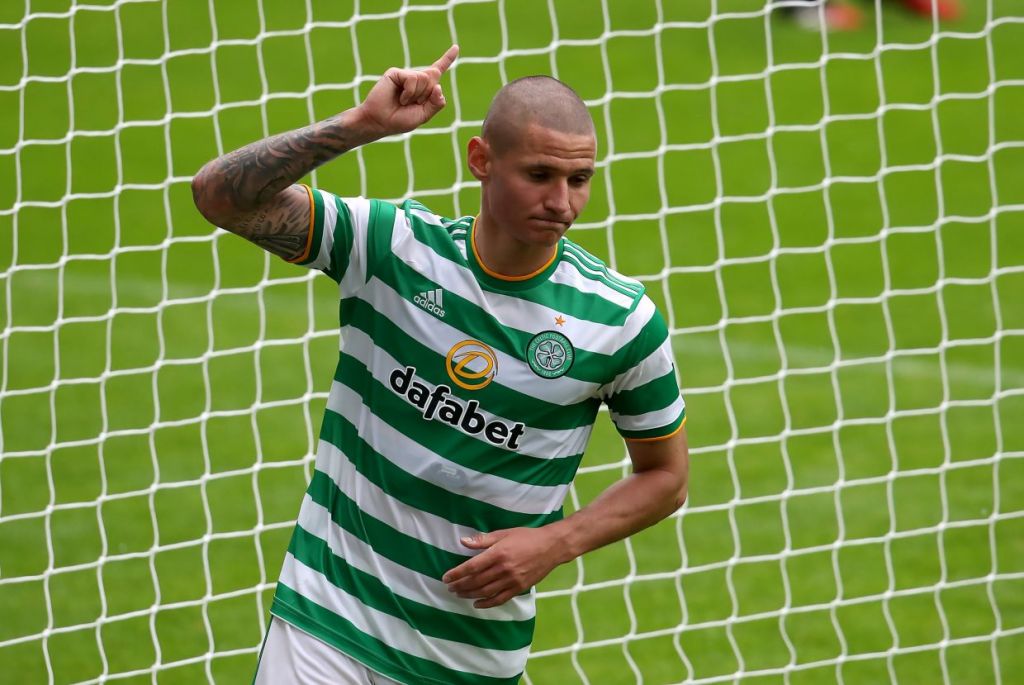 Provan prefers to go with the implications for Griffiths within the Celtic pursuit of the Peterborough striker.
"Celtic's pursuit of Ivan Toney is more revealing. Celts aren't going to splash upwards of £5million on a striker to leave him on the bench. I don't think Lennon is counting on Griffiths this season," the former Celtic winger wrote in his column in Scottish Sun.
"Managers will only put up with mavericks if they're doing the business. Pity, because Griffiths should be in the best shape of his life right now. Having put his mental health issues behind him, a crack at ten in a row should be mouth watering. Instead, he let himself and Lennon down badly.
"Griffiths' popularity among Hoops punters won't matter. At Celtic you don't get by on reputation. Those stunning Hampden free-kicks against Joe Hart were a long time ago. With Patryk Klimala emerging as a partner for Odsonne Edouard, Toney's arrival would be more bad news for Griff."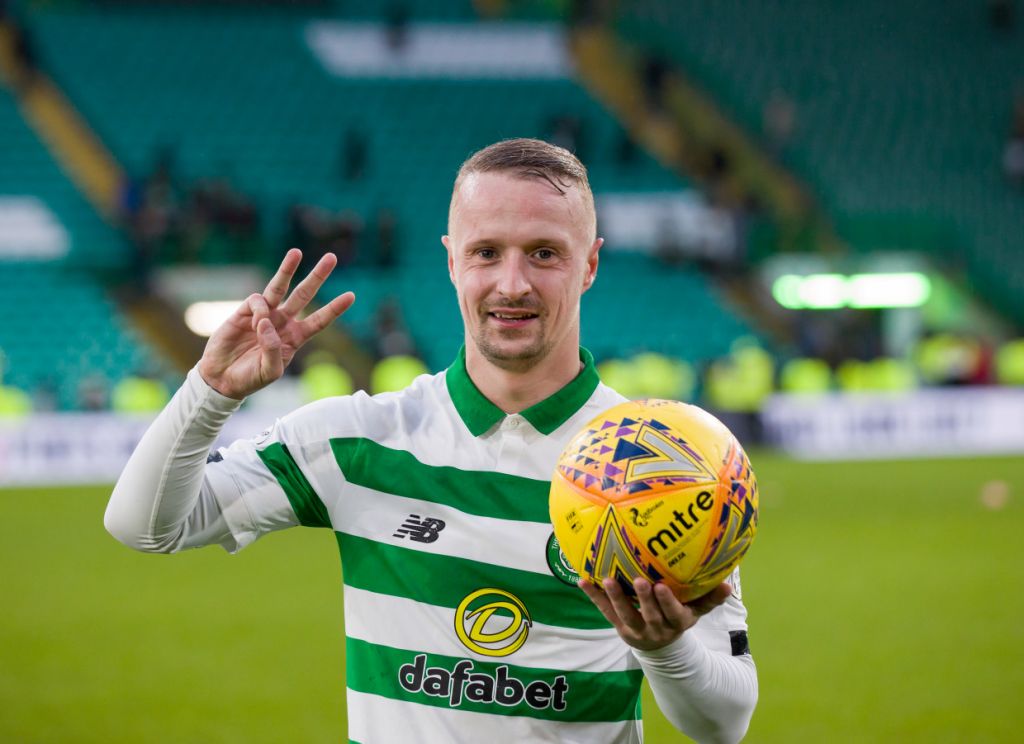 Hopefully Griffiths will do what he usually does and set about proving people wrong. When he arrived at Celtic there were a number of supporters who did not want him at the club and he was a 'Whipping Bhoy' from the start, but turned that around himself by his performances.
His goalscoring record is up there with Willie Wallace's and his service to Celtic is probably on a similar level to that of Davie Provan. Griffiths has a good relationship with Neil Lennon but now knows that in this season ahead of all others, the time for foolishness has gone. It's all in for Ten-in-a-Row and Leigh Griffiths has what it takes to contribute substantially to making that happen. He has our full support.
ALSO ON THE CELTIC STAR…
STV's 'Celtic striker news' is Bayo heading out on loan according to Bhardwaj | The Celtic Star https://t.co/W0zgbX4lsg

— The Celtic Star Editor – INVINCIBLE (@CelticStarMag) August 2, 2020
Celtic v Hamilton Preview – "I want to thank all of you for your incredible support throughout these difficult times,' Neil Lennon | The Celtic Star https://t.co/ZlHU7ZIY2D

— The Celtic Star Editor – INVINCIBLE (@CelticStarMag) August 2, 2020