Fergal Harkin was the name being touted, indeed it was even reported the deal to bring the Manchester City Football Partnerships and Pathways Manager was almost signed sealed and delivered, as it appeared after a rumoured internal review of football structures, a Director of Football was about to be appointed at Celtic.
Instead, Celtic appeared to pull back from that modernising approach and soon after CEO Dom McKay, a proponent of such a role with the footballing structure was citing personal reasons and leaving the club after 72 days, and Celtic looked to be pulling back.
Now, with Ange Postecoglou in place and a new CEO in Michael Nicholson, it appears little has changed in terms of Celtic footballing operations, however the two men who work closely on the Celtic vision are both new to their respective roles at the club and appear to be making it work. And with three Japanese signings and a promising young Irish striker added to the squad, the recruitment of players- and early in the transfer window- has Michael Nicholson delivering just what the manager asked of his CEO. As such early indications are this is a partnership between manager and CEO, not always something Celtic to claim to have.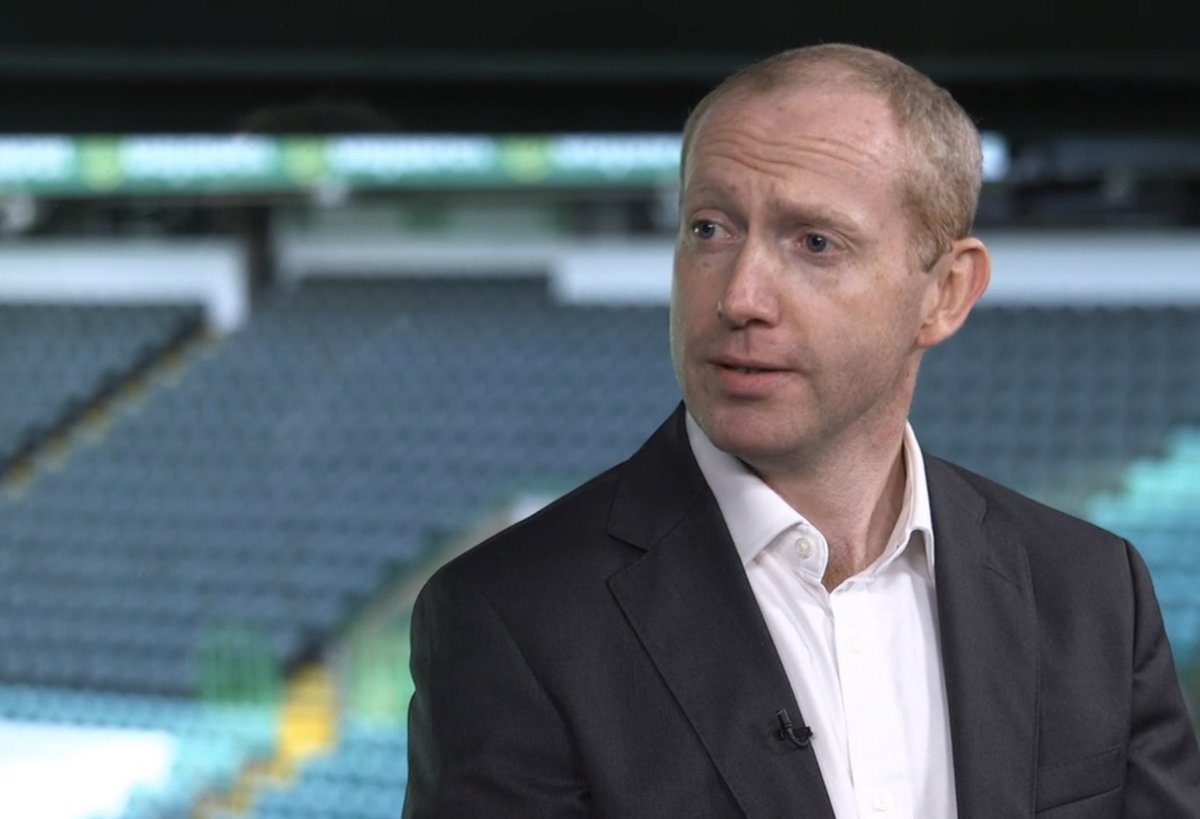 The Celtic Star Editor at Thursday's media conference 'Does the job Michael Nicholson appears to be doing seem worthy of some praise?'  Ange was keen to confirm Michael Nicholson didn't just seem to be, but actually was worthy of such praise.
 "Yeah, he doesn't just appear to be doing it. He actually is. I'm on record as saying I'm working really well with Michael, but not just him, other people in senior management. They have been very supportive of me and my vision.

"Ultimately I'm the one who will be taking responsibility for what is happening in the football department and for me to have the best chance of success, I couldn't do it without that support."

"And even before Michael became CEO we were working well together so it has been a tremendous assistance to me and everyone in the football department. And we continue to work. Like me, I'm sure he wants us to get better and improve as a football club and he will be working hard to do that. So far everything has gone really well and hopefully, it continues to do so."
Now as reported in Scottish Sun today Ange Postecoglou has expanded on the relationship between the two, his old school approach, and that as a manager he prefers to have autonomy and responsibility when it comes to the key footballing decisions at the club.
"It's fair to say I'm a bit old school. When I started, I was pretty much doing everything — but most managers were like that 25 years ago," Ange said. "I guess it's just my nature, I like to have control of things that I'm going to be responsible for. And I've worked that way through my whole career.

"When I came in I didn't explicitly say that was the way I wanted to work. But I kind of guessed the club were well aware of me and what strengths I have. They wouldn't have brought me in if they didn't think I would fit into what they wanted to do here.

"I am a person who likes to take control, because I'm going to be responsible for things. There won't be anyone else sitting front and centre if things don't go well. If things do go well, we all share in the success.

"But if they don't go well, people won't have to go far to find out where the buck stops. It stops with me. That's the case and that's the way I want it to be, I like to have control over a lot of things and share my vision. But, again, it's not me working on my own. I don't want people thinking I'm doing everything here, far from it.

"Obviously it's my vision and, from day one, I said the most important thing, coming into Celtic on my own, was that people believed in me. Not so much what I was going to do. If people believe in me as a person, whatever vision I have, they will support. It's been like that so far."
Given Ange Postecoglou's comments it's perhaps clear, despite Celtic's review of the club structure, and a CEO in Dominic McKay who appeared keen to employ a Director of Football, was pulled back on for two reasons. The manager wanted the responsibility for footballing decisions, and perhaps the board, already reluctant to introduce such modernising change at the club, saw an opportunity to continue with the hierarchical lines they believed had been evidenced to work previously, despite a dreadful season last year.
And Ange Postecoglou is certainly not trotting out a party line, he himself believes the process is working, that he is not doing it on his own and that the relationship with Michael Nicholson is not simply a short-term transfer window relationship, instead with others at the football club, genuine foundations are being built.
"It doesn't just seem to be working — it IS working. Things don't get done unless people are working effectively. I'm not just trying to paint a rosy picture here.

"I worked with Michael on transfers last summer when he was very involved. The key thing for me is the club are supporting my vision for Celtic, and as a manager that's what you need. But I'm the one the responsibility lies within the football department.

"My best chance of success is if the club supports my vision and that's what they are doing. Michael has been very good about making sure the plans I want to put in place are slowly getting there. It's not a short-term thing. We want to build a really strong foundation for the club on and off the field.

"For that to happen there is no chance I can do it on my own. I need good people around me and Michael leads that. It's an important relationship because I don't have the money to do it. My bank account is nowhere near big enough to do the business I've been doing!

"Like every manager around the world, we don't work in isolation. We are part of a bigger organisation. It's not just Michael, it's the whole club. It needs to generate revenue and funds, our supporters are important for me to do the work I do. It's absolutely essential, you can't do it without having strong relationships."
Ange also offers up further evidence of a modernising behind the scenes being possible within the current structure when discussing the Data Analytics appointment of Antoine Ortega, who joined the club this week after time spent working with Benfica, a club renowned for their impressive data analysis and recruitment.
And Ange believes such an appointment will help his improve his understanding of xG, xA and all the numbers crunched in between, and break it all down into a format he can use to improve recruitment and analysis going forward.
"Antoine has started and there is a lot going on, stuff that doesn't affect us in the short term, but is still important to what we want to build. "The analytics thing is well beyond me. That's why we brought Antoine in.

"Analytics is where the future of scouting and player identification is going. These young guys are much better skilled at, and schooled in, getting the right information, then filtering it and putting it in a form we can understand. There is a lot of jargon and the one that really gets me is XL — because that's all my clothes!"
Whether long term such a structure will work without a Director of Football remains to be seen. And whether it would continue to work should Ange Postecoglou move on and the Celtic Board are tasked with finding a similar manager to fit in seamlessly would also be a concern. Especially so given last time out we were linked with such differing manager profiles as Roy Keane and Eddie Howe, the board getting the profile right, without the assistance of a specialist footballing position, would be a concern.
But for now, the manager seems content, the working relationship with Michael Nicholson appears to be working well and Celtic are getting transfer business completed early for the first time in a long time. Add the appointment of Data Analysis specialist Antoine Ortega and it appears we are also embracing the modern methods of this century.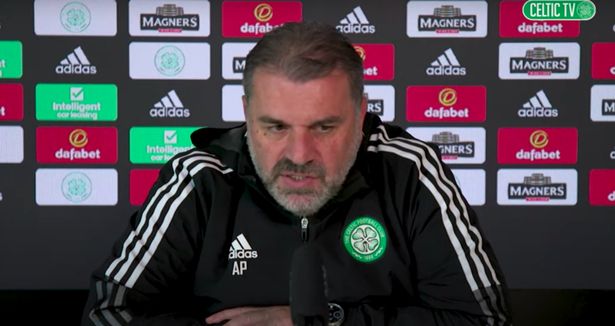 Yet Celtic have always employed good men in these roles, and we've often supported managers early in their tenure. The issue has often been analytical recommendations often fell on deaf ears and many specialists moved on, frustrated at their work being ignored, and soon managers found the early support they had also disappeared. However, that was under a different regime.
There certainly seems hope that this time out the CEO and the manager have a good relationship, without the need of bridge between the two a Director of Football would bring. Whether that will be workable long term for the club, particularly as and when Ange Postecoglou moves on, is difficult to tell, however short-term results have exceeded expectations.
For now, Celtic have a happy manager and one who is being supported, and for now that is exactly what we need. Names like Fergal Harkin and titles like Director of Football seem a long time ago, although whether we were right to discard that approach will be evidenced in the longer term.
Niall J