FOR someone who has succinctly stated he has no interest in media, Peter Lawwell appears to have found suitable platforms for his opinion in the last few days.
From the Saturday evening's impromptu TV appearance to outline that he and the Board had decided to offer the manager's job to Celtic legend Neil Lennon following a hastily convened post-match board meeting held at Hampden stadium, we've since seen his thoughts in the media via the printed press on how he doesn't do media (be it online or other apparently) and the fact in his own opinion a major squad rebuild is NOT required this summer.
For a guy who doesn't do media he's been fairly keen to access its routes to the Celtic support in the last few days. A cynic may even say he fancied a wee bit of the glory, a moment in the spotlight, but I'm not cynical so I won't say that.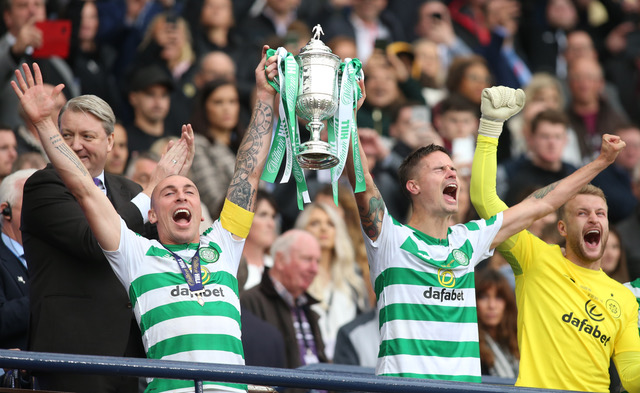 First of all let's take the appointment of Neil Lennon. In my opinion and I more than realise that plenty of others disagreed strongly, it is absolutely the correct decision for the club as we move forward. This website championed the cause and I'm happy to see Lenny in post.
I have no intention of going into it all again, you're all bound to be bored by the pros and cons of our managerial appointment being argued and debated over various sites. It's done and dusted now isn't it?
Well apart from a contract offer, term, salary, an agreed transfer budget, a backroom staff and working structure in the absence of a replacement for Lee Congerton, apart from all of that it's done and dusted. Phew.
"I think there have been other clubs recently who have made managerial appointments sooner than they should have," said Lawwell.
"There was no purpose, no 
reason for us to do anything 
quicker.
"We knew Neil would be here at the end of the season. We just felt we'd take our time, get to know each other again and then make the right decision.
"It's a fantastic job and I'm sure there would be people looking from afar who had an idea of coming here.
"We had approaches from many, many agents, many representatives of managers across the board. How credible it was, you never really know. We put them in the file, just left it and kept our word to Neil, really".
The respect to the manager is admirable. Such is the level of respect Lawwell and others decided to pop down to the showers mid celebrations and discuss the details with a champagne soaked and high as a kite celebrating Lennon. Then our Chief Executive jumped infant of the first available TV camera to state his acceptance of the job. Well not the job as such more the offer of the job. Respect indeed.
Some may have thought it professional to delve deeper into options but considering Neil Lennon was my choice, on this occasion I'm not overly concerned how we reached the conclusion just a relief and a delight we did. I had after all been standing in the mirror repeatedly trying to convince myself that 'David Moyes can carry on this success' but I didn't like my face much as I practiced, it looked strained. It was almost as if I was convincing myself.
If however I was someone who had another opinion on the appointment I'd be a bit miffed at the approach taken and how it was concluded (but not totally concluded of course). You see it seems a wee bit lacking in professionalism the way the offer was made. Emotion doesn't seem to have been removed before a conclusion was reached.
I for one was pretty darn emotional post-match as we came from a goal behind to win the historical Treble Treble. My wife could have told me she's been seeing the Postman for 6 months and moving to the Canary Islands and taking my son with them, and I'd have been far more reasonable to deal with than I would at any other time than Saturday night. And that was before the champagne flowed.
Lawwell's quotes themselves indicate no-one else was considered for the role. A Board doing its due diligence surely would have considered alternatives, and even spoke to them. It appears this wasn't the case, unless that's all a smokescreen and they did, but why say anything at all then and why do it so soon after the game?
It's that respect thing again. When Brendan Rodgers was announced it wasn't that he was offered the job, he didn't have half the Celtic board pop into his Suite at the Hilton with steam coming out the shower cubicle and be told aren't you lucky Brendan we'll offer you the job and we'll sort out salaries and budgets at a later date. No, it was all agreed and the media were all informed and 13,000 people showed up at Celtic Park to welcome him.
Neil Lennon on the other hand gets treated to a rub of the hair a tickle of the belly and told the honour is all his and we'll sort out the finer details later. Aren't you a lucky bhoy? This doesn't bode well for me.
It's this lack of professionalism that worries me for the close season and for pre-season. Recruitment, retention, contracts, budgets, staffing, structure, all of it.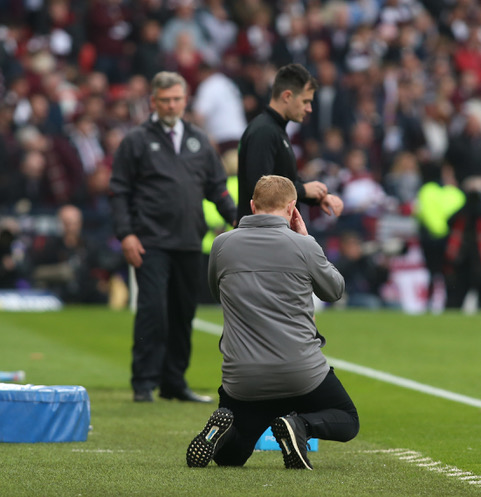 With regards recruitment Peter Lawwell has stated we don't need a major rebuild.
"We still have a core of a lot of good players," said Lawwell. "I think people are maybe overestimating what we need to do or overstating it.
"But we understand that we need to be better, we need to be stronger and that will be our intention in the summer. We won't stand still. Listen, we're not dependent on another club, we're independent. We want to make Celtic as best as it possibly can be. That's our desire, it's our need and that's what we're going to do."
I agree with him we do have a core group of right good players, but these players need help, they need to be able to rest, come out the firing line when their form dips rather than have to play through it.
There are far too many players on the periphery at the club either not contributing or not trusted. Why else is Kieran Tierney still waiting on his operation? Why Does Scott Brown not have adequate cover? Why do Callum McGregor and James Forrest not have able deputies? Why do we only have one striker available for selection?
We are risking our own player's careers and health by not realising we need action now and admitting we have a bloated playing squad haemorrhaging weekly wages on people who simply don't play or aren't trusted to when we require it.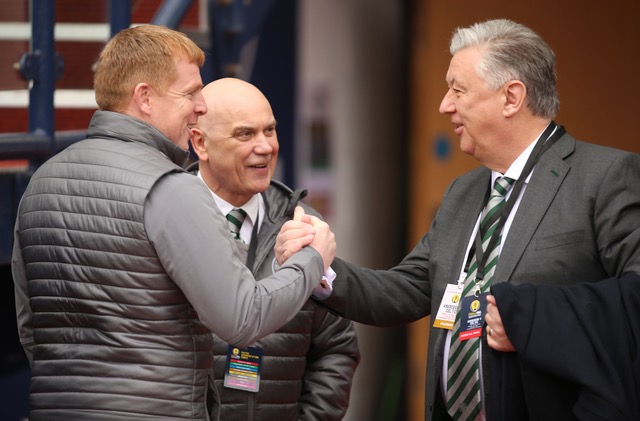 We need to recognise that it's time to trim this squad and get in the quality we need to support them. They've earned that and then some. Cut the quantity and address the quality.
It is a rebuild job Peter. Neil Lennon himself has said it's the end of a cycle in post-match interviews and Captain Scott Brown has also stated he expects a good few to move on. I'm assuming he's expecting some replacements also.
So before we even start Lawwell is lobbying the media with an alternative view on what's required clearly at odds with both new manager and captain. Great start!
We need a unified stand to build from what remains a position of strength. Too often in the history of this club have we rested on our laurels it can't be allowed to happen this time. Domestic dominance now has to lead to European inroads. To stand still now will see us go backwards. To build now will see us dominate at home for years to come and get our respect back on the pitch in Europe.
Off the pitch we do need a restructure. We need a director of football or head of recruitment to replace the departed Congerton. We also need coaching and backroom staff to replace those who joined Brendan Rodgers on his moonlight flit.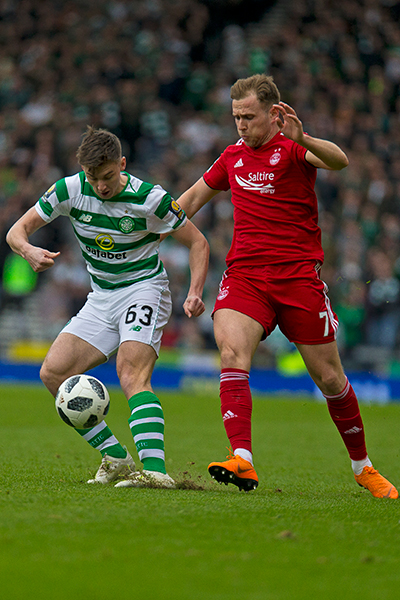 On the field we need a first choice right back, cover for Kieran Tierney at left back. We also require 2 centre halves to replace Boyata and Benkovic now departing. We need a holding midfielder to allow Brown a wee break here and there, and it looks now that we require a proper number 9 to give young Edouard some help. That's at a minimum and that's 6 players, under no circumstances can that not be described as a rebuild.
We also need the players who are not contributing to move on to help fund any changes.
Boyata is gone. Benkovic, Toljan, Weah and Burke will return to parent club's. Emilio Izaguire's contract is up and he will likely move on along with Scott Allan and Dorus De Vries both also out of contract and leaving. Another flop Rodgers signing, Marvin Compper is a high earning, non playing and expensive error. Mulumbu is out on loan and doesn't seem to have much chance of playing but has a year on his hastily arranged deal. Eboue Kouassi has had rotten luck with injuries but even when fit was rarely contributing.
That's 11 wages, some of them considerable. Wages that can not only cover the incoming salaries but probably leave enough to reduce the overall bill. With the likes of Henderson, Johnston and Dembele coming through the ranks it will also show a route to the team for youngsters desperate to be established first teamers in the mould of Tierney, Forrest and McGregor.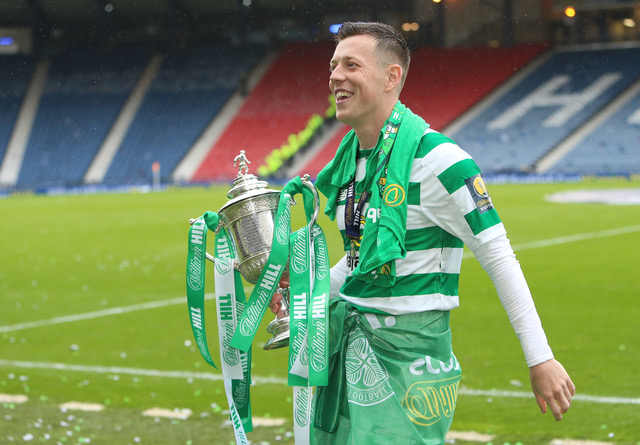 That's your rebuild Peter and it may just be that we have a different idea on whether it's major or not but it is required. Listen to your new manager and listen to your captain. They are already telling you what the supporters already know.
As Hunter S Thompson wrote "There is no fool like a careless gambler who starts taking victory for granted."
Which leads me onto Mr Lawwell's other utterings in the media he doesn't like. His quote is concerning if you are a supporter. It pretty much says he doesn't listen.
"I'm not online," he said. "I don't go on it. Honestly, I've said hundreds of times, you need blinkers in this job. And if you react to online, or social media, or media, then you're dead."
Well it is firstly somewhat ironic given he's been courting the media like a sailor on shore leave courting the port's young single females all weekend, but that aside it's a wee bit disconcerting to have that attitude in this day and age.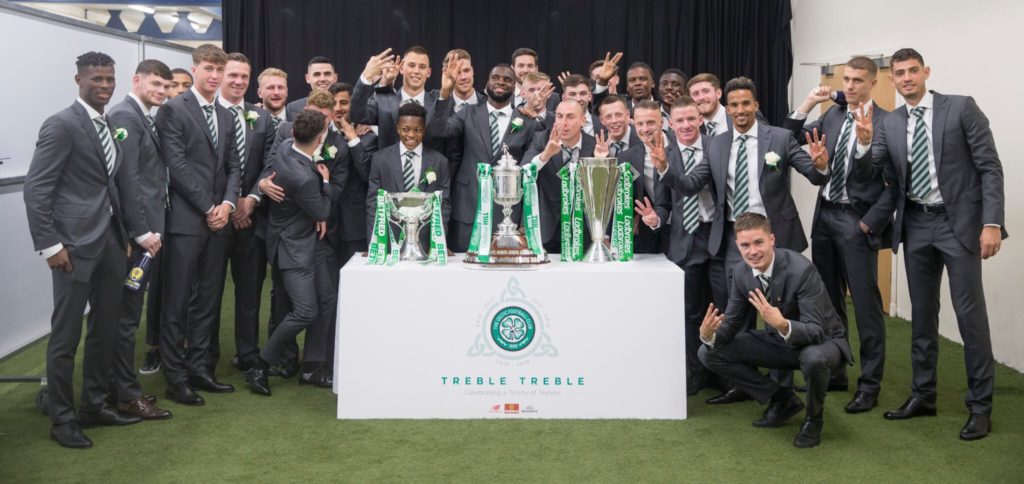 I also assume in the days of Celtic TV, the club's You Tube channels, Facebook and Twitter accounts that he shows more respect to those employed in that capacity and their worth as outlets to Celtic financially and from a communication perspective than his comments let on.
The media is how Celtic get their message to supporters, it is also how these days the Celtic supporters have their own voice to answer back.
Now I'm not purporting Peter Lawwell signs up to Celtic Noise under a pseudonym but he needs to be aware of opinion and he needs to know what the mood is amongst the rank and file. Even if he has disdain for it, it would be a good idea to know if the masses are miffed, or as he undoubdetdly views us if his paying customers are somewhat disgruntled at the product.
Those empty seats of Deila's reign could have been the following season's non renewals of season tickets. That's a major income stream to keep any eye on. That is Peter's job.
Online murmurings of discontent would be a preamble to bums leaving seats. Worth bearing in mind Peter when you're trying to avoid explaining to Mr Desmond why the top tier is closed again and it's not routine maintenance.
The days of the printed media having the influence is all but gone, online platforms like The Celtic Star – a site completely independent from any Boardroom control, oh and other websites are available folks, plus Twitter and Facebook are where fans access their Celtic content. In the past month The Celtic Star has had 193,611 people (source: Google Analytics) users, that's people reading this site and other sites such as Celts Are Here, The Celtic Blog and Video Celts also have huge numbers of Hoops fans reading them.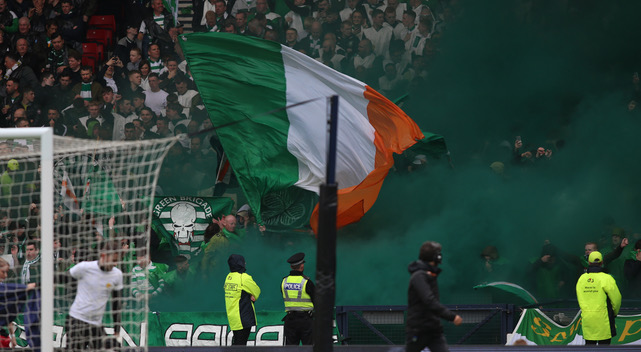 You can't keep that quiet with a promise of an exclusive on a big name signing in exchange for favourable coverage.
The voice of the fans now comes from these platforms and it would be wise for the Chief Executive to not only be aware of it but to embrace it. It isn't listening to it that will leave you 'dead' it's the not listening to it that could render you obsolete and irrelevant.
I'll let a Douglas Adams quotation firm that up a bit. "One of the most important things you learn from the Internet is that there is no 'them' out there. It's just an awful lot of 'us."
Niall J