JOHN KENNEDY has revealed that The Celtic players and management staff watched an emotional video featuring club legend Billy McNeill ahead of last month's Scottish Cup Final against Hearts.
The Celtic assistant manager has been speaking to the summer edition of The Celtic View and gave this insight into how Cesar's words were used to inspire The Celtic players as they prepared for the final and their chance to write themselves into the history books themselves by completing a completely unique Treble Treble.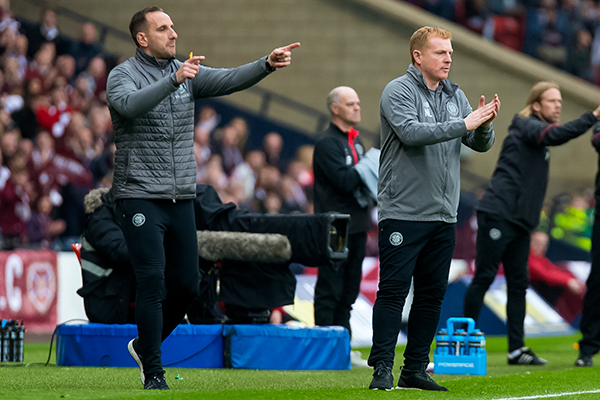 "We had a motivational video we showed the players before the game, and Billy McNeill was talking about the fairy tale aspects to the Celtic story over the years," Kennedy said.
"And it wasn't just about winning the treble, it was about the club, the achievements of the club, and everything surrounding it.
"The emotion of the game was there, it was as much about the current modern-day team, and there was something Lisbon Lion-esque about it all – which I think spurred us on in many ways.
"You don't ever think you could replicate what the Lisbon Lions achieved. But, the next best thing? That's what this group has done."
And Kennedy is very keen to stress that this is the scale of the Treble Treble achievement for another reason.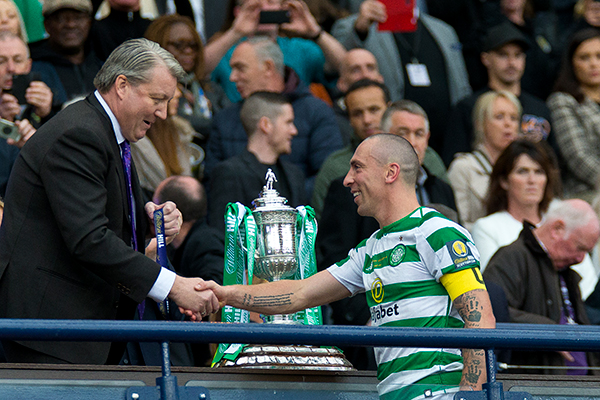 He's picked up on a theme that was first mentioned by Neil Lennon a few weeks ago, when the manager pointed out that the younger Celtic Supporters, who didn't have to live through the dark days for the club in the 1990s when Rangers won 9IAR and Celtic were hours from going out of business at one stage, don't have the personal experience of that situation and have only really known Celtic domination of the domestic game in their lifetimes.
Indeed another point worth noting is that the opposite is true for the younger Rangers supporters who are fed all this nonsense about them being 'The Most Successful Club in the World' and 'Going for 55' – both misleading, lies even, but that's what they HEAR. It's certainly not what they have SEEN for themselves.
"I think what will happen is, the supporters among us who have been through the 1990s and the ones who're still supporting us to this day, will probably be the ones who appreciate it the most," Kennedy said.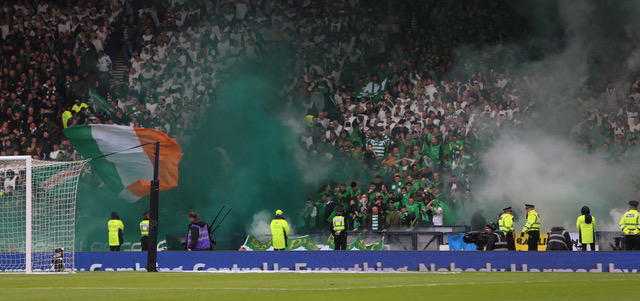 "The younger generation will likely think this is amazing, and it is, but they've not experienced the other side of it.
"The ones who are a bit older, and perhaps a bit wise, will know how quickly things can change in football. We hope to be as successful as ever in the coming years.
"But I think in 20, 30, 40 years' time, when this group have long retired from their playing days, everybody will be able to clearly reflect on the actual achievement of the here and now."