MATT CORR has been taking us back to Celtic's season 1982-83 and over the last week or so the first half of that eventful season has been covered on The Celtic Star. It's now Ne'erday 1983 and a huge Celtic support heads to Ibrox.
Catch up with Matt's earlier features on this season on our home page or click on Matt's name and you will get the earlier articles that way. There will be a few more features from Matt today as this dramatic season reaches its conclusion…
Celtic's season 1982/83 (Part 6) – January 1983
Day one of 1983 saw a return of the traditional Glasgow Ne'erday derby for the first time in seven years, when a Derek Johnstone header had soured my first visit to Ibrox.
Thankfully, my second trip there had been more productive, the goal of Joe Craig's life on that cold, November night being a major turning point in what would eventually become a double-winning season.
Celtic came into this vital game on a high, having dropped only three points in the first half of the season, the draw at Tannadice and home defeat by Aberdeen.
By contrast, John Greig's Rangers were toiling, ten points behind the Champions and already out of this season's title race before the festive break. Only history was on their side, the Bhoys being without a win on this particular date at Ibrox for over sixty years.
There were Celtic fans in three sides of Ibrox stadium within a 42,000 crowd, as Celtic started strongly, a fierce drive from McStay giving them the lead within fifteen minutes.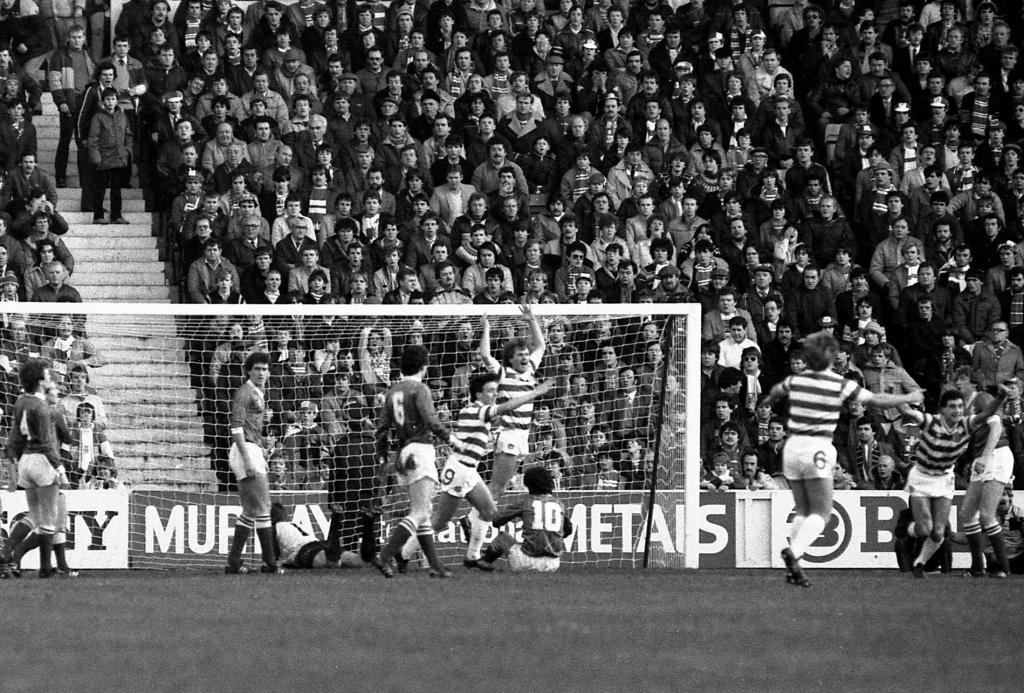 Ten minutes later though, Rangers equalised, despite an excellent save from Bonner, the big keeper stretching to touch a MacDonald header onto the post, only to watch Black knock in the rebound. With twenty minutes to play, the old rivals were still in stalemate, until a flash of genius from Nicholas.
Receiving a throw-in from MacLeod on the main stand side, he weaved one way then another before crashing a drive past Stewart in front of the watching hordes in the Free Broomloan. It was a goal fit to win any game, Charlie becoming the first Celt since Joe Cassidy back in 1921 to score a winning Ne'erday goal at Ibrox.
Highlights from this game are below and are well worth watching.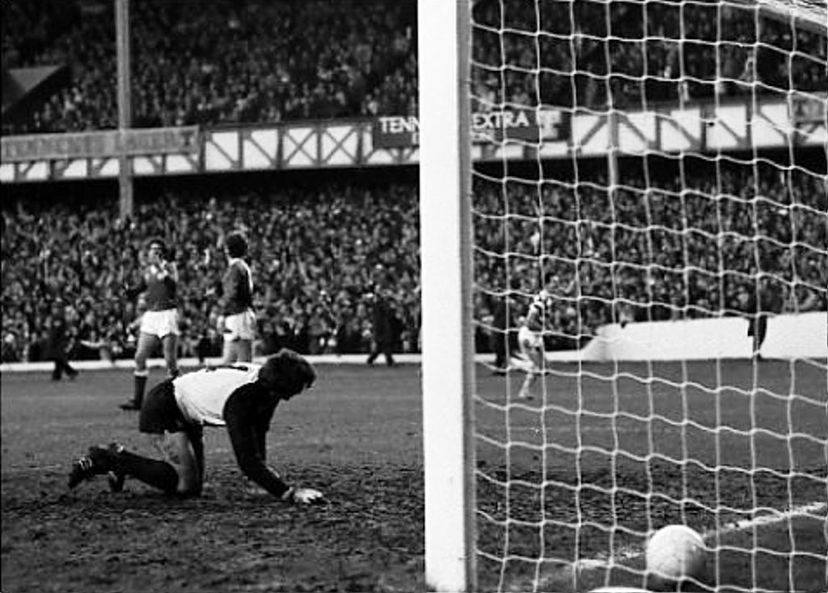 Nicholas was again on target two days later, as Dundee came to town for the Holiday Monday fixture, his weak shot deceiving keeper Kelly to give Celts a two-goal lead on the hour mark. Earlier, Burns had scored with a classic effort, playing 'one-two's with Saturday's young heroes, McStay and Nicholas, before blasting the ball past the luckless stopper.
With the main topic of conversation for the bulk of the 16,000 crowd being just who would score the 100th goal of Celtic's season, there was a cruel sting in the tail, Sinclair notching a late double to salvage an unlikely point for the struggling Tayside men.
Murdo MacLeod was the man who finally achieved the Hoops' centenary counter, his early, trademark 25-yard strike sailing high past Thomson for the winning goal at Love Street the following Saturday, on a day where the gale-force conditions created the definitive game of two halves.
And he was at it again in the next game, a visit to Fir Park, sliding the ball home midway through the first-half to invoke hopes of a repeat of the seven-goal slaughter at the same venue some four months earlier.
Sadly, this match would have a different ending and would produce a new hero, teenage striker Brian McClair building on his Holiday Monday hat-trick against Rangers by hitting a double, an early second-half penalty followed by an agonising last-gasp winner, after Bonner had misjudged a cross from the left.
Following that setback, normal service was resumed against Hibernian at Parkhead, Provan the creator-in-chief as the three striking amigos, Nicholas, McCluskey and McGarvey, were all on target in a 4-1 victory. Defender McAdam was also on the scoresheet with a fine effort, albeit at the wrong end.
The month ended with a trip to Kilbowie to face Clydebank in the Third Round of the Scottish Cup. A capacity crowd of 10,000 saw McCluskey give Celts the lead on twenty minutes, following good work from MacLeod. A second-half double from Nicholas ensured no shocks at the first hurdle for Celtic, against a Bankies side featuring a youthful strike force of Bobby Williamson and Tommy Coyne.
Hail Hail!
Matt Corr
Follow Matt on Twitter @Boola_vogue