Just when you thought you couldn't like Ange Postecoglou more he bats back an inevitable question about theRangers Europa Cup run to the semi-finals with an outstanding answer evoking the Lisbon Lions achievement from 1967 as the only Scottish side to win the European Cup, Ange could have added that Celtic are the only side to play in the final of what is now the Champions League and we've done that not once but twice and he could also have listed the semi-final appearances which again are unique to Celtic amongst the Scottish clubs.
The question asked was about theRangers going very deep in the Europa League and the hack just wondered what Ange has made of their run, stating that theRangers have demonstrated that there's no reason that Scottish clubs can't make their mark in Europe and asking the Celtic manager if it gives him a taste for next season of getting back involved and making his own mark?
"I think Scottish clubs, including this one, have made their mark in Europe before and I don't think we've learned anything new this year," Ange replied.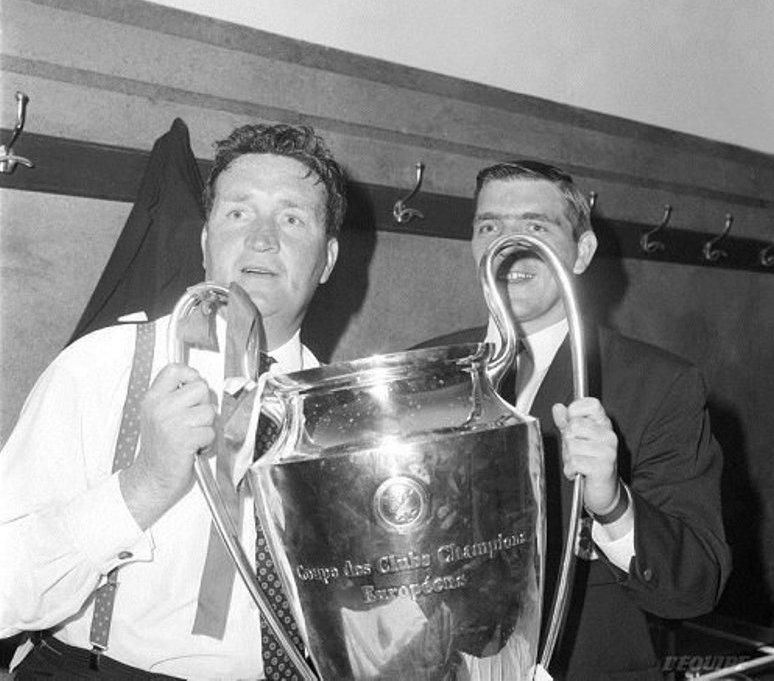 "(the)Rangers have done very well and Giovanni has done a great job in getting them to the semi-finals and I guess after last night they're still in the tie and have an opportunity to get to a final, which is great.
"But I think if you want evidence of how well Scottish clubs can do in Europe, there's a trophy I can show you just down the road, mate."
The wee smile at the end…outstanding!
That wee smile at the end ahahaha a love him honestly. pic.twitter.com/HhiMNgWGzR

— 🏴󠁧󠁢󠁳󠁣󠁴󠁿 Boyle🇻🇦 (@Boyle_67) April 29, 2022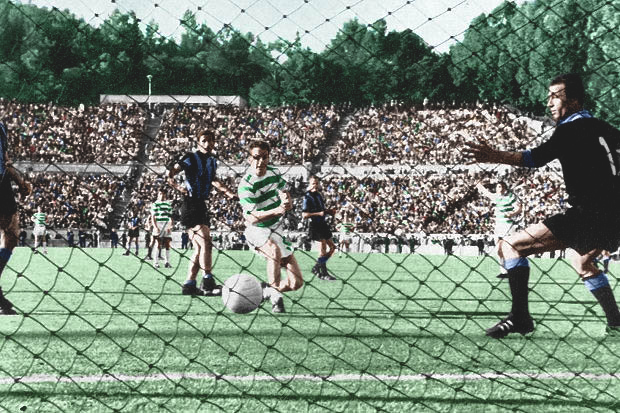 The greatest team ever 💚 pic.twitter.com/fotESOMjuL

— Chris (@Christo20805012) April 29, 2022
🗣 'If you want evidence of how well Scottish clubs can do in Europe there's a trophy I can show you'#CelticFC boss Ange Postecoglou in scathing response to Rangers' European lesson query

Like, Comment and Subscribe to PLZ Soccer YouTube ➡️ https://t.co/79R1JttMQE pic.twitter.com/oZo97N54z3

— PLZ Soccer (@PLZSoccer) April 29, 2022
And here's an interesting comparison between theRangers and Celtic in Europe this season…
Rangers in Europe.
Played 17
Won 6
Lost 7
Drawn 4

Beat Dortmund & Red Star
Scored 22
8pts in a group with Lyon, Brondby & Sparta.

Celtic:
Played 14
Won 6
Lost 7
Drawn 1

Beat Real Betis & AZ Alkmaar
Scored 26
9 points in a group with Leverkusen, Real Betis & Ferencvaros.

— Lint (@Zeshankenzo) April 29, 2022
Here is Ange Postecoglou's full Media Conference from earlier today courtesy of Celtic TV…
And also speaking to Sky Sports who are broadcasting the Glasgow Derby on Sunday.
🗣️"We can play them both. Every week you look at the team and think about the kind of line up that will give us the best chance of success.."

Ange Postecoglou won't rule out starting both Giakoumakis & Kyogo against Rangers as Celtic look to all but guarantee the league title ⬇️ pic.twitter.com/8ko7lEPXKU

— Sky Sports Scotland (@ScotlandSky) April 29, 2022