At long last a Celtic performance in Europe that was worthy of our great European traditions!1-0 may well not be a winning score (who knows?) but Zenit will have to be good to beat us, and unless I was totally mistaken, Celtic were the better team tonight by some distance.
Football can be a simple game sometimes, you know. "Don't make mistakes" "Don't give the ball away" said Brendan and the TV pundits. We carried out their wishes and won 1-0. Gone were all these half hearted and defeatist performances of before Christmas. Our defence believed in itself, played with calmness and composure and dispelled the word "negativity" that I must have heard about a dozen times from the pundits.Let's have no more "negativity"! We have a good side. We can go places.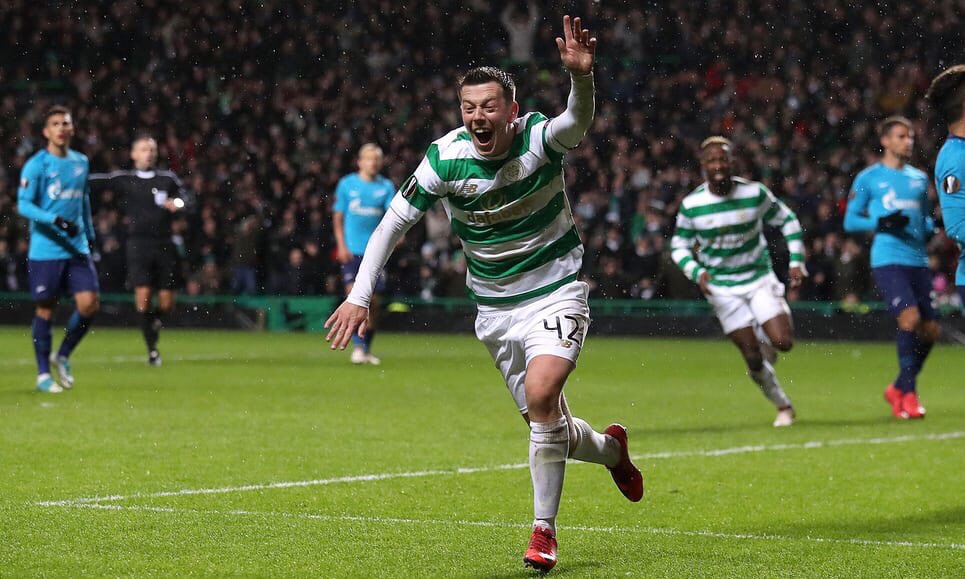 Failures were few. Olivier Ntcham must learn to take corner kicks and free kicks better, and I felt that Dembele, although he played well, did not play well in the penalty box where he had at least one half chance. But let us not be too hard on him. It was great to see him putting himself about.
Scott Brown has already used up all my words of commendation in the past, and he was worth everything tonight. Kieran Tierney had a spendid first half in particular, and although James Forrest did not reach the high spots of Saturday, he was nevertheless well in the game. Eboue Kouassi I have yet to go overboard about, but he was competent tonight, and the much maligned two central defenders were simply excellent.Well done, Mikael Lustig who is maybe not as "finished" as some think he is. And Callum McGregor's goal was rightly praised by everyone, for it was not the easiest of balls to get on top of. And what a lovely cameo from Charly Musonda. Well done, once again to everyone in a green and white jersey!
Those of the green and white scarves deserve commendation as well, and they got what they deserved. The TV coverage was first class and showed Europe just exactly what Celtic can bring to the European table in terms of support and atmosphere. The 67th minute cavalcade was well represented.
So what about the much vaunted Zenit? Beatable, even in Russia, but it will still need a major effort. But this team has shown tonight that they are capable.
The referee seemed to go a little mad with yellow cards near the end, but it was not really a dirty game. It was hard and tough, but Celtic showed that they can cope with that side of the game as well.
A major effort is required on Thursday, and I would only say two things. No "negativity" but also let us not neglect the more immediate task of St Johnstone. We have now got momentum. The players and the fans have now got a spring in their step. Let us keep it that way.
David Potter for The Celtic Star