DAMIEN DUFF seems particularly pleased to have joined Celtic. The Irishman joined the club last week as Assistant Manager of the Reserve squad in Celtic's Professional Academy.
Duff, who enjoyed an illustrious career in the game south of the border, has been speaking to Celtic TV about his move to Celtic and stated that there is no place in the world that he'd rather be.
"I've brought my wife over here, and I've taken my kids out of school to come here.There's no other place in the world, or any other club, that I would have left Ireland for, at the minute anyway, in my coaching career.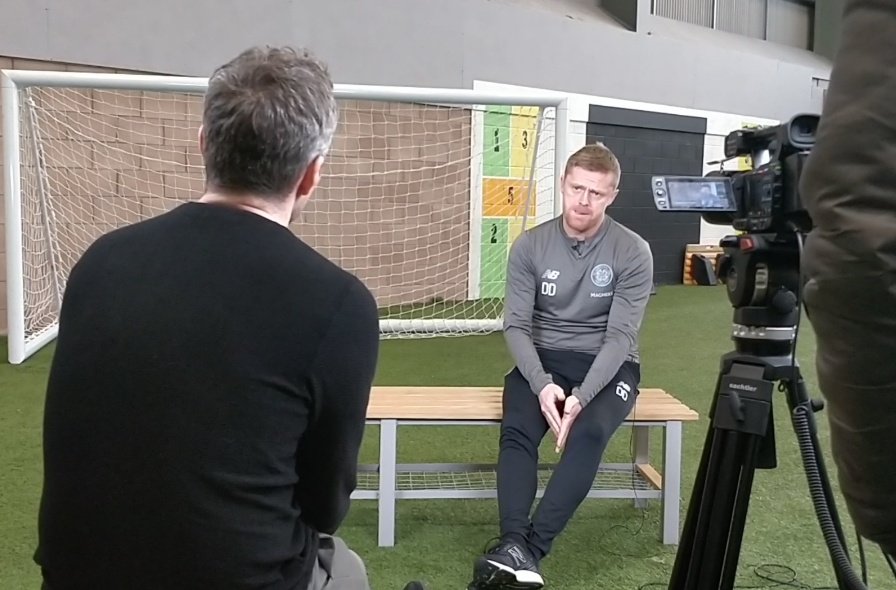 "The club asked me to come over and interview, which was a very tough process.
"Thankfully I got the job, and it was an easy decision. And thankfully my wife and kids were happy to come as well, so they're settled in school and we're all good.
"It's been great so far, and it's been tiring. It's the first time in my life I've worked proper hours, in at eight in the morning and home for five or six.
"You don't see that side of things when you're a professional footballer. But it's brilliant.
"I've been retired for three years or so, and I think one of the things you miss most, it's not necessarily the football, but it's being around football people 24/7.
"I've got that back in my life now, I can't switch off now when I go home, but I've really, really enjoyed it so far.
"I'm only a baby in coaching terms, I'm not claiming to know everything and I'm here to learn. It's an amazing learning environment, and I just want to be a top coach, and see where that takes me, whether that's management or wherever.
"I was nervous on my first day, I'm still a bit nervous now, and I don't really think that will change, nerves are good. I'm here to learn and get better and help people.
"The gaffer has been great, he's top-class and he's one of the best managers in the world. That's a fact, and I think the club is lucky to have him. It all stems from him, he's the figurehead."
Also on The Celtic Star…
Jim Craig – Charlie Shaw's 436th and final Celtic appearance
Ibrox? 'Bittersweet – you make saves and it doesn't equate to points,' Craig Gordon
Socceroos Star Rogic set to miss the next Five Celtic matches