KIERAN TIERNEY is desperate to get back to playing football but for his own good he should take all the time that he needs to sort out his hip/groin injury.
And if that means he isn't in the team again until the European qualifiers next season then so be it.
Brendan Rodgers gave us more detail on Kieran's injury situation yesterday.
"I'm told the earliest he will be back in training will be the start of February," Brendan told the media.
"He's seeing the medical team and they are assessing him. He's doing work in the gym but he's not out running as of yet," Brendan said.
On the question of whether The Celtic Star will require surgery Brendan seems to think that that isn't the case at this time.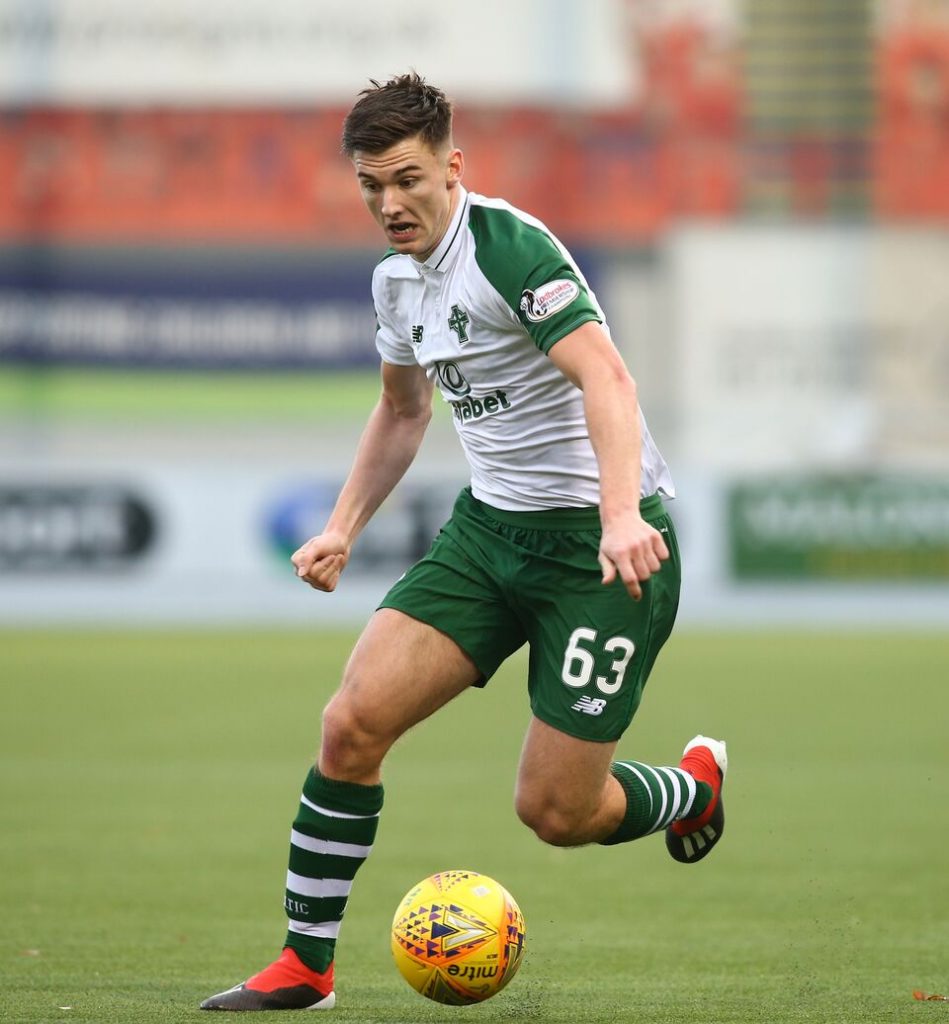 "It's not something that's been mentioned. There's periods of work and periods of rest and scans to see the reaction. It's in his pubic area. The medical guys are saying it will just take time."
And The Celtic manager knows that the person who is keenest to get back on the pitch again is Kieran Tierney, while his job is to manage his expectations and frustrations and allow him the necessary time to fully recover.
"He loves training and he loves playing games," Brendan noted.
"Football really is his life and for him not to be out there playing is tough.
"But he's focused on getting back and into the best condition he can be.
"Hopefully it will be soon because he is a player we miss. He is a player of real quality and we miss him when he is not available.
"He's a player with a great career ahead of him."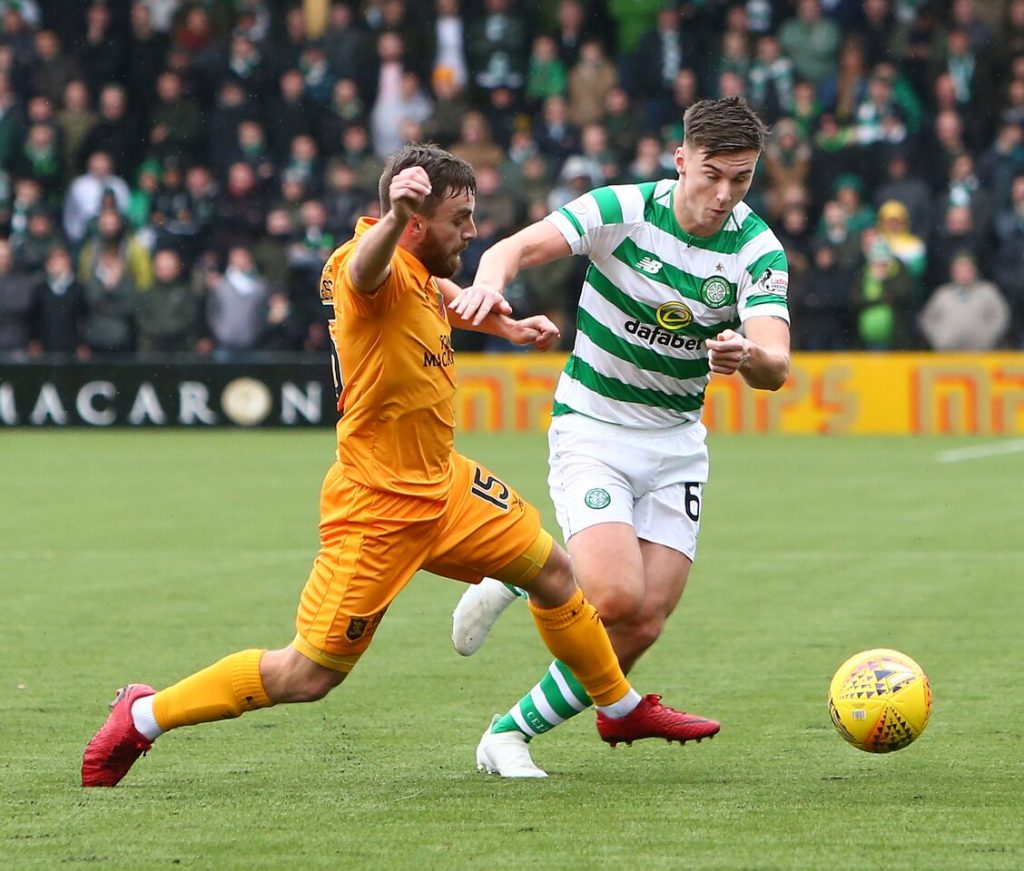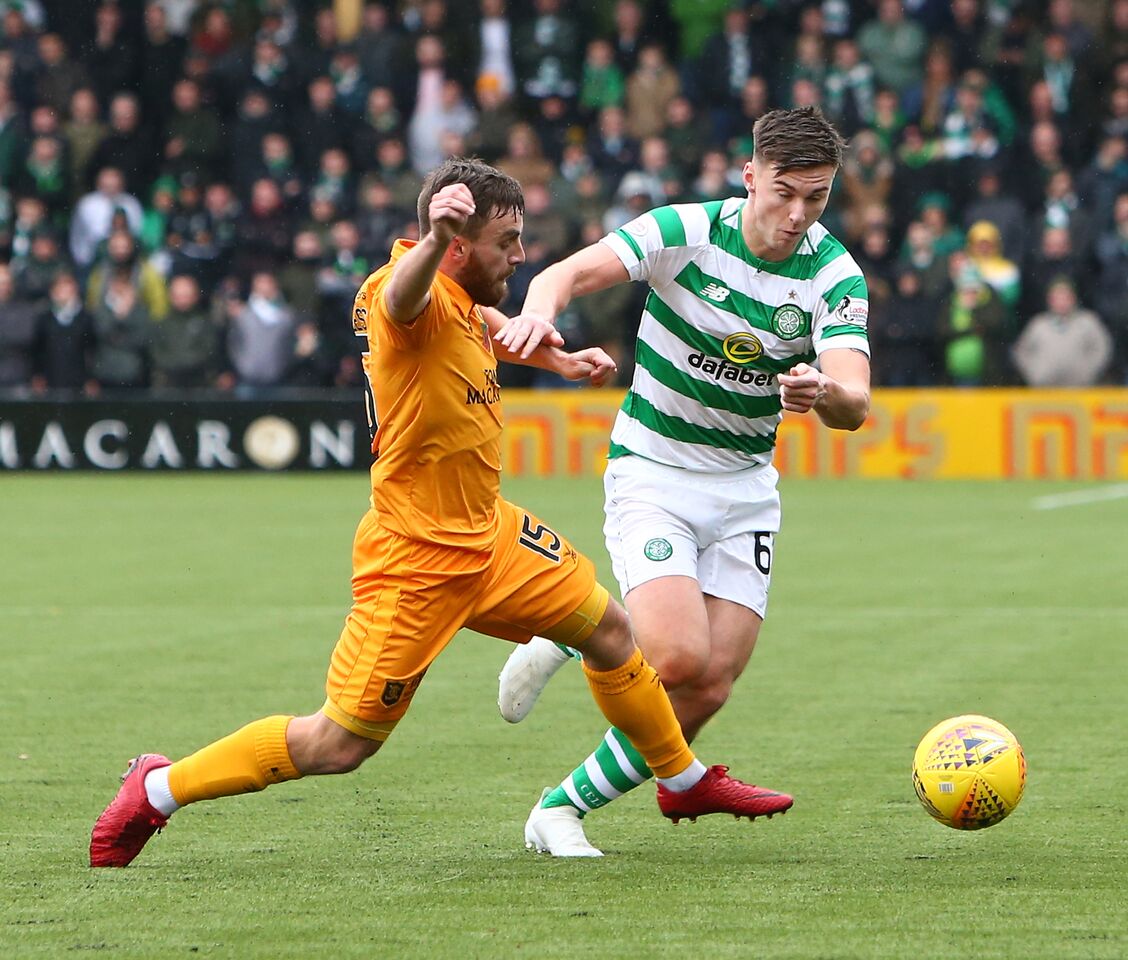 Looking back, Brendan is also of the view that Kieran Tierney played through the pain because of his own determination not to miss out on the action.
"You know when he is in pain and he really is in pain.
"He's a real throwback. You could see in training he was pushing and giving everything but he wasn't quite right.
"One of his great strengths is his physicality and his power and running ability and when that's affected it takes away a big part of his game.
"But we hope he is back soon."
There's no rush. Take all the time you need KT.
Also on The Celtic Star…
Why sending Lewis Morgan to Aberdeen makes perfect sense for Celtic