Ange Postecoglou today looked forward to the game at Tannadice tomorrow evening where the Scottish Premiership title, sponsored by cinch, can be secured and there's a strong feeling in the Celtic camp that the preference is to keep that sprinting going towards the finishing line rather than stumble across it, in a less Angeball fashion.
One way or another that's going to happen tomorrow night or at worst on Saturday against Motherwell at Celtic Park – trophy day and as Ange pointed out on Sky Sports, there will be no need for helicopters.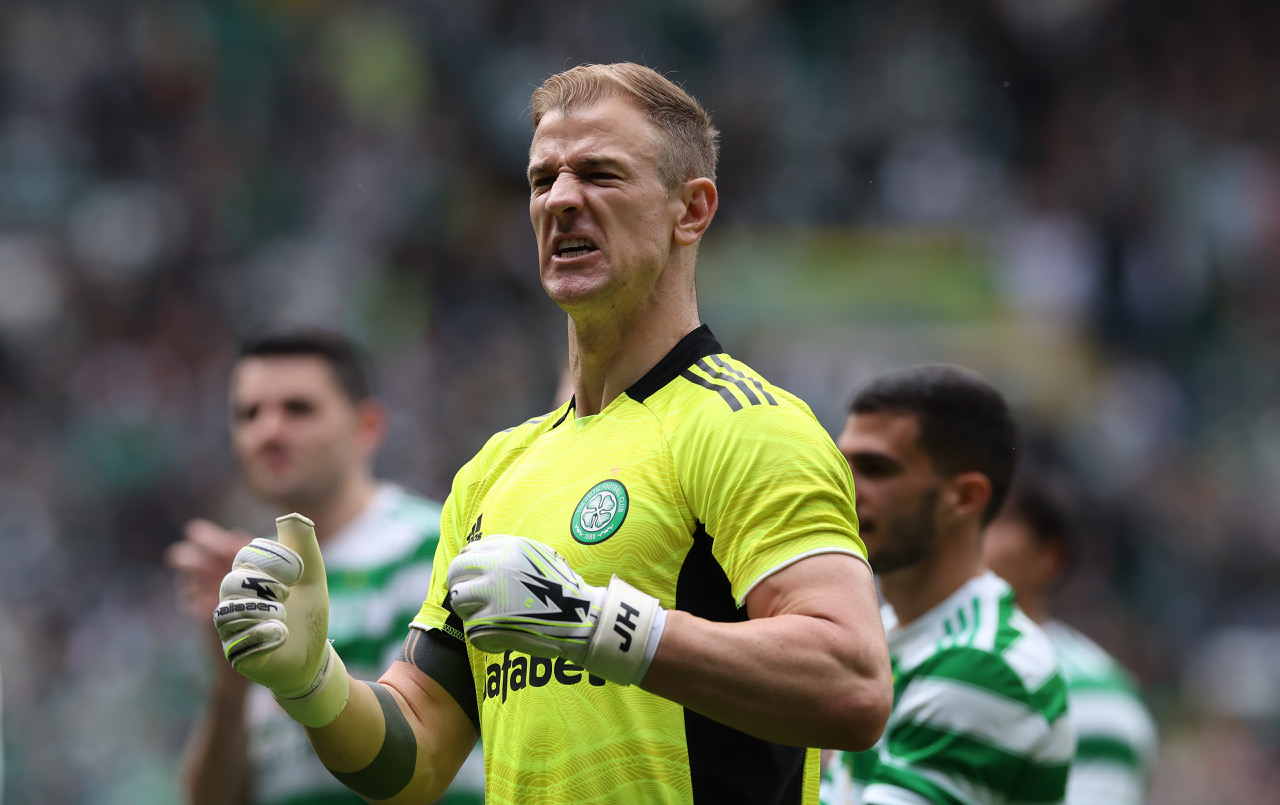 "We're under no illusions that tomorrow night we've got the opportunity to make it a special night for the football club and our supporters. I'm sure they'll enjoy it," the Celtic manager said at today's Media Conference and he explained where he reckons the incredible positive energy shown by the Celtic support throughout the season has come from.
"I guess it's one of those – after last year's disappointments, not just the fact that obviously we didn't have success as a football club, but they weren't able to feel a part of it because they weren't allowed in the stadium. I think this year everyone's put in maximum effort, including our supporters.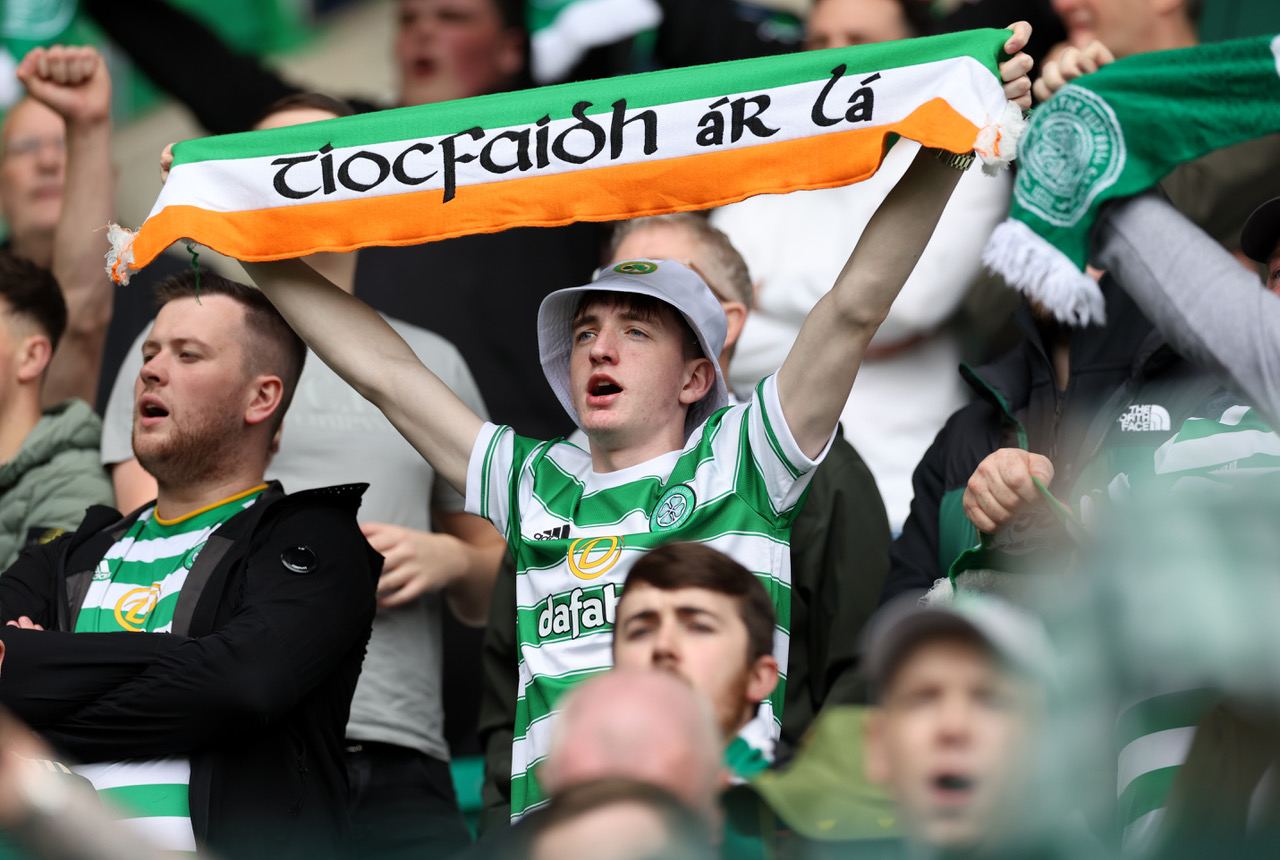 "Everything they had pent up from last year, they've kind of released this year in a positive way so I'm sure everyone's looking forward to the final two games. Our role in that is to just make sure we continue on with our good form and continue on from the football we played on the weekend.
"Take that into tomorrow night and take the opportunity to make it a special night."
Ange Postecoglou also confirmed that Josip Juranovic remains in rehab and will miss the game at Tannadice but could be back for the match against Motherwell at Celtic Park when 60,000 Celtic supporters will get the chance to hail this exciting team and cheer as the trophy is returned to by housed at Celtic Park for the tenth time in eleven seasons.
Didn't even flinch pic.twitter.com/OGuMwrsGE6

— Beth Brannan (@Bethybrannan) May 10, 2022
"Everyone's okay after the weekend so we don't expect any change in terms of the ones available," Ange confirmed. "Josip Juranovic is still not fit for tomorrow. He has half a chance for the weekend. We'll see. He's in rehab, but everyone else is OK.
"And in terms of the general feeling, yeah they're good. We had a good session yesterday. They're in good spirits and looking forward to it."
Watch Ange's Media Conference below courtesy of Celtic TV and for that brilliant helicopter remark the Sky Sports interview is below that. "There's this helicopter thing here in Scotland apparently that everyone tells me I should be worried about. Ultimately we're in a great position and it's in our hands…"
🗣️"There's this helicopter thing here in Scotland apparently that everyone tells me I should be worried about. Ultimately we're in a great position and it's in our hands…"

Ange Postecoglou's confident Celtic can wrap up the Scottish Premiership title at Tannadice ⬇️ pic.twitter.com/NeEVp0dOVU

— Sky Sports Scotland (@ScotlandSky) May 10, 2022