With the introductions out the way and Dom Mckay looking to implement his off-field vision for Celtic, the area most fans will be playing close attention to is Ange Postecoglou's ongoing assessment of his current squad and who he'll turn to to bolster it ahead of the new season.
Celtic we know are short of options in key areas but perhaps the biggest challenge for Ange Postecoglou will be addressing the mentality of a team who capitulated last season. The extra pressure added to that mix is the loss of Scott Brown's attributes and influence at the club. Celtic may well be short on numbers but they are acutely devoid of leadership within the squad with the loss of Brown to Aberdeen.
Callum McGregor – as long as his Scotland performances don't attract unwanted attention – is a player who could and should pick up the captain's armband but he will require assistance. Other than Christopher Jullien, a player still rehabilitating from a dreadful injury, it is hard to see where the leadership in the squad comes from, as such when Postecoglou is looking to add players of a certain skillset to particular positions it will surely be at the back of his mind that leaders of men may also need to be purchased.
Throughout the squad that is lacking at first sight. It may well be some lights will emerge from under bushels as players perhaps reticent to emerge under the previous Captain suddenly find their voice, but in truth it appears unlikely.
Up front Odsonne Edouard is likely to be moving on and neither Albian Ajeti nor Leigh Griffiths appear to be leaders, whilst in midfield the likes of Turnbull, Rogic and Soro appear skilled footballers but not armband material.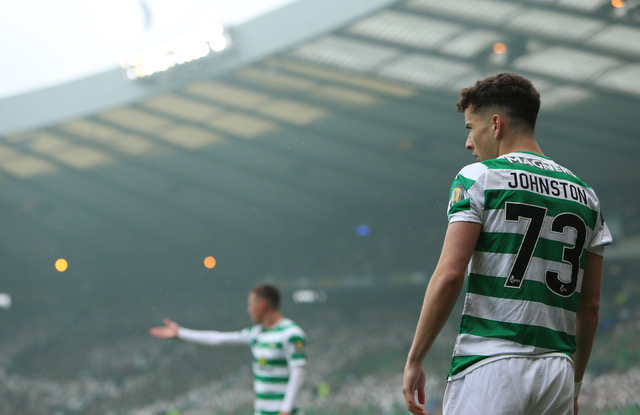 On the wings Mikey Johnston needs to focus on his own game whilst James Forrest, an experienced man when it comes to all things Celtic, doesn't strike me as the type you'd follow into battle. Meanwhile in defensive areas, bar Jullien, the likes of Nir Bitton, Greg Taylor and Stephen Welsh don't really strike as the inspiring types, though Welsh it must be said could grow into such a role you feel, at this present time he has enough to do to develop enough to claim a first team shirt as his own.
The role itself of Captain may seem somewhat symbolic nowadays but a leadership group with a squad is very much the norm. As coach's look to impart their information a key group of leaders becomes vital as it does when it comes to relaying tactical instruction and self-policing a changing room.
Callum McGregor strikes as the type who would lead by example on the field with Jullien perhaps a little more vocal. Both will play a role but it looks like two or three more with leadership experience wouldn't go amiss when Postecoglou is drawing up shortlists of players this summer.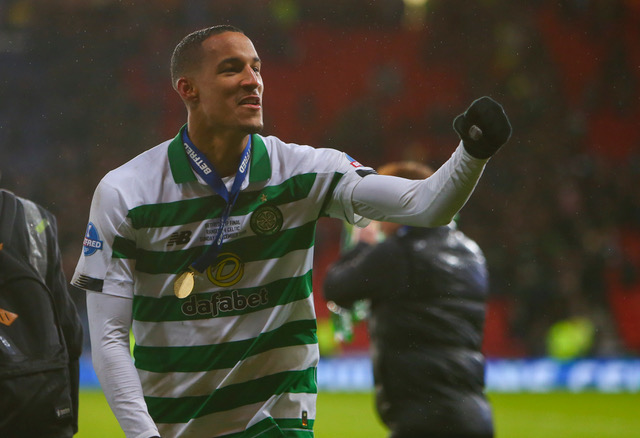 To this end it makes sense to bring back Erik Sviatchenko to Celtic. The player himself appears to be fluttering those take me home eyes of late and the advantage to Sviatchenko is not only does it seem he wants to be at Celtic, something shall we say not all our players seem to share, he is already his club's Captain and will need to introduction to what is expected as a leader in the dressing room at Celtic.
Add to that he is an excellent defender in an area of the pitch we lack for experience and defensive nous and someone who would happily assist McGregor and help foster a winning mentality.
If Celtic are looking to further develop a group of players to set standards there is another playing his football in the English Championship, is a cracking footballer his club's Captain and is also out of contract.
Alex Mowatt came through the Leeds academy before moving to Barnsley in 2017. In seven seasons in English football central midfielder Mowatt, now 26 and earning around £6000 p/w, is club captain at Barnsley has made 216 appearances and grabbed 20 goals, and last season alone was an ever present in Barnsley's midfield scoring eight and assisting a further seven times from a deep lying midfield role, he is also likely to be moving on this summer.
Mowatt was the standout performer as his Barnsley side, with one of the lowest budgets in the Championship, somehow picked themselves up from looking like relegation candidates at the start of last season before reaching the play-offs and Mowatt, who dictates play from deep but who can also play further forward, was a vital component of Barnley's success.
It is not exaggeration to say in a league containing the likes of Brentford and Norwich that Mowatt would have graced any of the top sides. He is a tidy player in possession, a good passer of the ball and is always looking forward as he directs play. Mowatt is also a serious threat from set piece deliveries, something Celtic really do lack. When a club Captain of such repute, one who now appears to be hitting his peak years becomes available and is out of contract it really should mean Celtic should be part of any conversation he and his agent may be having when it comes to the player's next move.
Celtic will need to be quick, West Brom are said to be interested and his former manager has taken over there. Mowatt is a player who would not only fit Ange's high and fast press playing philosophy he would also bring with him natural leadership to a Celtic dressing room and footballing ability and grit to the spine of the team.
The Celtic boss has also been rumoured to be looking to strengthen the side in the Goalkeeping position with Aussie 'keeper Mat Ryan an apparent target. There is a lot of sense to such an appointment by way of sheer ability but also in terms of having an influence over the squad.
Ryan is a goalkeeper Postecoglou coached at International level and also has top flight Premier League experience with both Brighton and time spent on loan at Arsenal. With wages rumoured to be around £30,000 per week and a transfer fee expected to come under £5million, a similar fee to Vasilis Barkas, it may be a stretch, but if Celtic are serious about not only backing their manager but also allowing him to have someone added to the squad to can communicate his philosophy then Ryan ticks a lot of boxes, it's just it may require a level of ambition from the Celtic board.
If that was a possibility yet Ryan himself decided against it, one of the most impressive shot stoppers and organisers of a defence on show at Euro 2020 has been Swedish goalkeeper Robin Olsen.
Olsen has kept a couple of clean sheets against Slovakia and most impressively Spain who then subsequently hit five without reply and he's also a goalkeeper who was on Celtic's radar last season.
Olsen plays second fiddle at his club Roma and eventually went on loan to Everton last season where he played eleven times. It would appear Roma are willing to sell, or at least were prior to this summer, for £4million.
On wages similar to Ryan, it may be Celtic could look to a loan deal if a permanent transfer was a step too far. However, Olsen certainly strikes as a leader on the pitch and with Celtic's goalkeeping position very much under the microscope the boost a solid shot-stopper and organiser of a defence could bring to the spine of the Celtic team could be invaluable. If there are open lines of communication with Roma from last summer, it may well be worth revisiting the possibility of Robin Olsen heading to Celtic this season. The big 'keeper not only brings solidity to the backline he looks very much a leader too.
It was never going to be easy to fill the vacuum Scott Brown left. On the field his attributes need replacing and that will take more than one man, and in the changing room that will also be the case.
Callum McGregor is the perfect choice for club Captain, however as this Celtic squad evolves a Leadership Group to assist him has to emerge. The likes of Sviatchenko and Mowatt both bring the necessary attributes and both come without fees, whilst the likes of Olsen and Ryan come at a cost but would show willing from a Board who have claimed they will back Ange Postecoglou.
All would bring leadership and help both McGregor and Postecoglou address the issue of strengthening the mentality within the squad.
Niall J