CELTIC are to be declared Champions today with an SPFL board meeting scheduled later today. Following Friday's Premiership meeting, the clubs were in agreement that the 2019/20 season should be declared over with Celtic promoted and Hearts relegated.
Whilst Ann Budge attempts to resurrect the plans to form a 14-team top league, Celtic will be declared Champions, completing a truly remarkable season off. Neil Lennon's side have shown enormous consistency and have blown away other teams and would have, undoubtedly, increased that advantage. The Telegraph are reporting that the decision to award Celtic the title will be made today, completing 9IAR.
🔜 🍀✊ pic.twitter.com/mK8DZfdQW6

— 90 Minute Cynic (@90MinuteCynic) May 14, 2020
Celtic were 13 points ahead with 8 games remaining when Coronavirus forced the league to be postponed indefinitely and were on course to complete an astonishing quadruple treble.
The whole Celtic support have been deprived of a chance to celebrate matching the record set by Jock Stein but due to extraordinary circumstances, we have to make a concession and that is the chance to celebrate our latest title.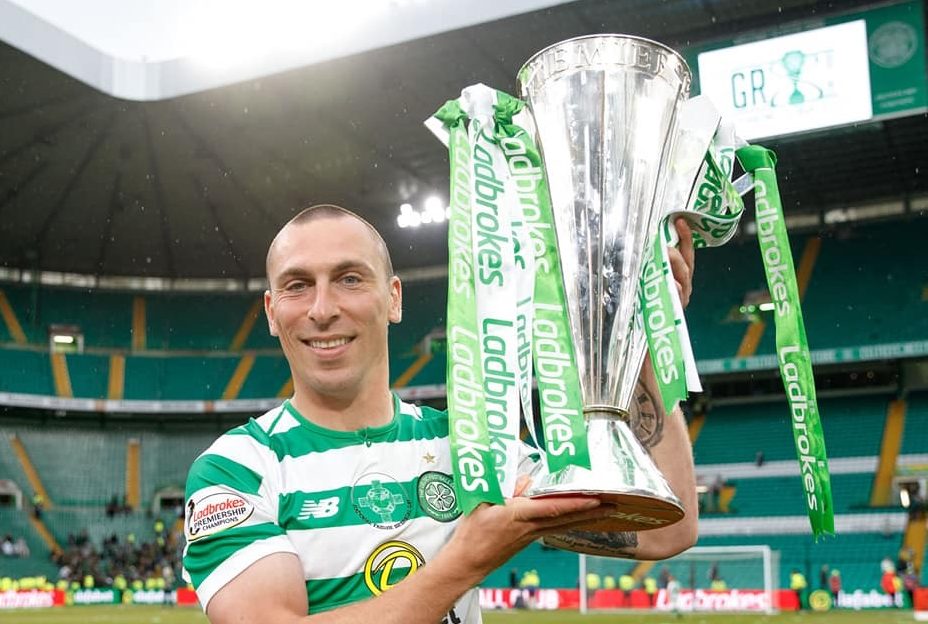 The likelihood is that 9-in-a-row will be confirmed by a tweet. An unfortunate end to the 2019/20 campaign but it is one that when all is considered, is the only way that it can be celebrated. It is not the fanfare that Celtic deserve for all the work that Neil Lennon and his team have done in the last year.
This means that Celtic supporters will be able to toast a 9th consecutive trophy; albeit, not in the way we would have envisaged winning it when we kicked off our campaign. Regardless, it was won in style throughout the campaign through attractive football.
It will be the third time in Celtic's history that the league has been won on a Monday. The first coming back April 21 1969, when Tommy Gemmell's late goal at Rugby Park as Stein's Celtic came from 2-0 down at half time to earn a draw against Kilmarnock. The win would seal the league title for Celtic and wrap up four-in-a-row.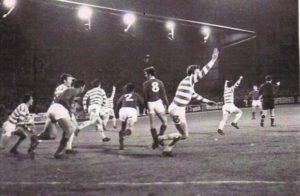 The second time was the famous 4-2 win over Rangers in 1979. A dramatic night in Paradise as it was winner takes all for Celtic and Rangers would be content with a draw. This was a postponed game from New Year after one of the worst winters on record.
An early Rangers goal setback Billy McNeill's side before Johnny Doyle was sent off early in the second half. The ten men rallied with goals from Aitken and McCluskey fired Celtic into the lead. However the joy was short-lived as Russell equalised for Rangers from a corner.
Celtic pushed forward, driven on by Aitken, and unbelievably a McCluskey cross caused panic in the Rangers defence resulting in Colin Jackson knocking the ball into the net.
With Rangers pushing for an equaliser, Celtic broke up the park and Murdo Macleod scored the goal of his career, firing a shot into the postage stamp – sealing the win for Celtic. That night, the Jungle and the Celtic end were filled of Championship winning huddles.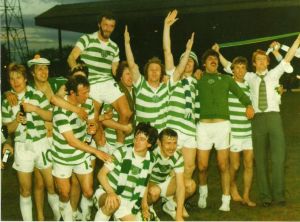 In the charts back in 1979 was The Boomtown Rats, 'I Don't Like Mondays' and there will be a few Rangers supporters keeping away from social media tomorrow as Celtic supporters revel in the glorious achievement.
So it looks like today is Nine in a Row, Nine in a Row Hello, Hello…