Ange Postecolgou is certainly talking like a manager who has his heart set on staying at Celtic and fulfilling his long held ambition of making his mark in European football in it's premier club competition. And after collecting the Scottish Premiership trophy at the weekend he allowed himself some time to look beyond this Saturday's Scottish Cup Final against Inverness Caley Thistle to survey the transfer business that might be happening this summer as he gears his squad up for their ultimate target, the reason that they want to win the league in the first place, to make their mark in the Champions League.
"This is probably the first window where we'll really get tested on some of our key players by other clubs. Our planning is in place, so if that happens, it's like the Jenga puzzle, before it all collapses we'll hopefully already have a piece in place to ensure you can take one out and still build strong," the Celtic manager said, as reported by Daily Record.
"I like that Jenga analogy! It's not a precise science. I was trying to be predictive with the January window. We kind of knew Josip Juranovic and Gio Giakoumakis would go. We are losing two very good players who had contributed greatly to our success.
"But was it an opportunity to bring in a couple of younger players who might have a higher ceiling? You don't know, but the opportunity was there. We thought Oh and Alistair Johnston both already looked like good players, they are younger than the guys who left, so potentially could have a higher ceiling if we got it right. That's always the challenge," Ange said.
"That's what I do, and what I enjoy doing. Everywhere I've been, I haven't had the luxury of going in when things are going well. Usually, things need building but I love that bit. That whole process of building a team, a culture, a style of play – I love those moments.
"Particularly when you know when not everyone can actually see what you're trying to do and your belief is tested, everything you do is tested especially if results aren't coming in those initial stages. It's the same at European level – this year we didn't get the results and we know that we're far from where we need to be, but I saw seeds of growth there.
"Even against the very best there's times where you're going 'we can do something'. Those moments need to be more frequent if you want to make an impact at that level."
Ange referenced Mick Beale's sly 'lucky man' dig from a few months back, something that theRangers manager probably regrets as it has been weaponised by the shrewd and experienced Celtic manager against his rookie rival who has ended the season trophy-less.  That was of course a reference to the size of the budget available to Postecoglou at Scotland's biggest and most successful football club, which is well run and has tens of millions in the bank and a bulging trophy cabinet with all teams at the club contributing, to prove the point.
"It's more than investment. There are plenty of examples where investment alone is not the answer. This club needs to play Champions League football on a consistent basis, and being in the position where – if all the stars align – they can make an impact at that level. That's not going to happen every year, it might be every three or four.
"Hopefully, by being in the Champions League every year, revenues would increase which gives you an opportunity to then look at a different quality of player. But you can't just have that as your end point, it's got to be 'that' because it gives you 'this'. You don't dismiss the Premiership, you don't just say 'we want to be champions'.
"You want to be champions to give you an opportunity to go into a space where you can be really challenged, and that's where your growth happens. If it's just about being champions for being champions, this club's got a long, long history of doing that.
"You've seen it in the past with Martin O'Neill reaching a European final or at times getting out of the group stage, the growth comes by being consistently in there. I'm sitting here just now and, hand on heart and without the bias of me being the manager, I think we're a better side than we were 12 months ago. We needed to be to achieve what we have so far.
"That's got to be the goal next year, to be sitting here saying we are a better team. That doesn't mean winning the league by 30 points, it may still be a narrow margin, but your football, the way you're playing, the development of your players has gone to another level."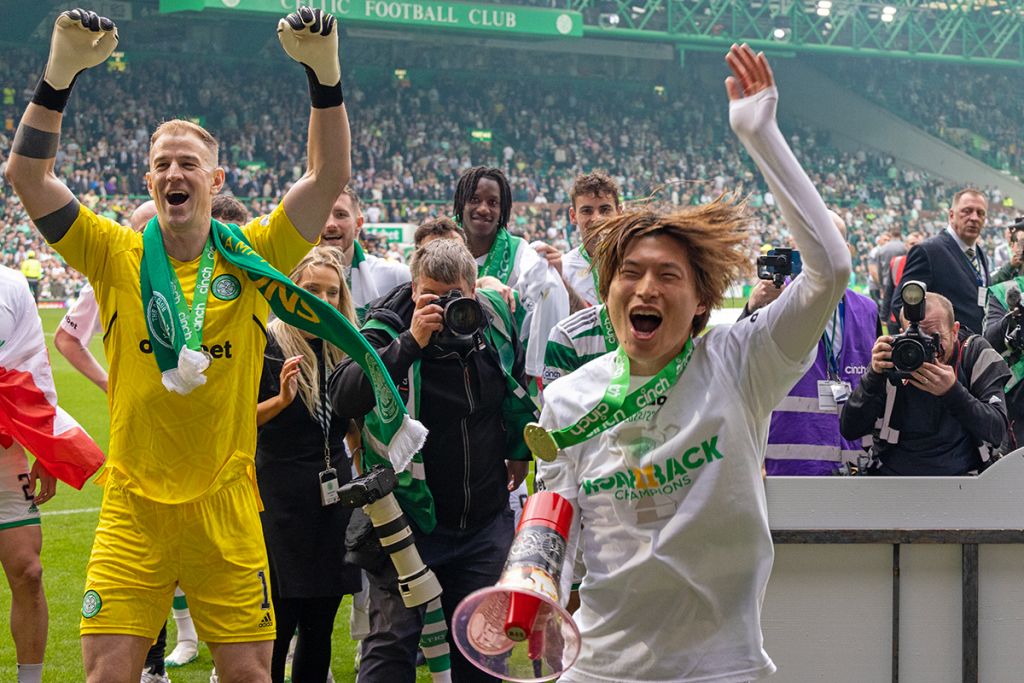 Ange called the post title winning dip in form 'junk time' and admits that these games with next to nothing at stake – other that summer bragging rights – don't rock his boat as he reveals his own dismal record in friendly matches, including of course the winter Homecoming Tour to Australia.  Once titles are won the Champions tend to take the foot off the gas, seems to be the message.
"We've seen it all over, although Man City's dip is less noticeable than others. That's why I've been a bit protective of the boys. In that context, they are still disappointed after games. But there is an element in the subconscious games that don't have a consequence have less of an edge. I must have the worst record in friendly games of anyone in the world.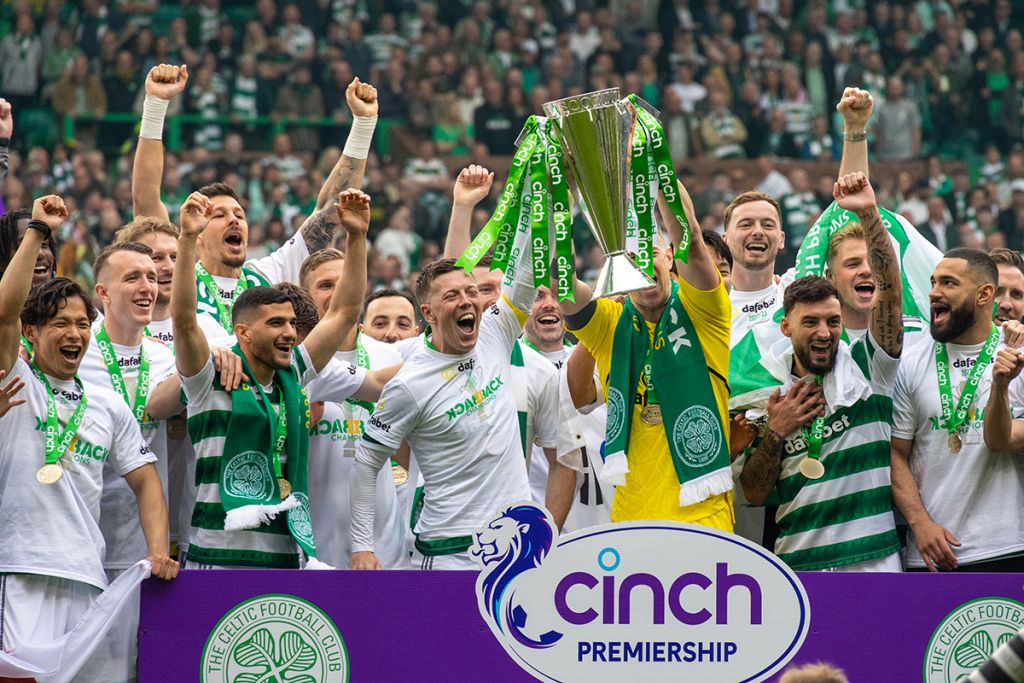 "They don't rock my boat either, so if I have that, it probably feeds off to the players. Saturday was a game of consequence though – we wanted to finish the season with a statement when we lifted that trophy."
The Scottish Cup Final is meaningful and Postecoglou will demand to see the best version of his team at Hampden. Inverness beware.