At 2.15pm yesterday it was all over, or at least we hope it is. The worst season I can recall on the pitch in over 25 years has been mirrored off it by the custodians of our club chasing the club's reputation like a crisp poke in the wind. But it is over, right?
We will settle down following our last game of a pandemic hit bin fire of a football season, where the only final day attraction was that we may get a glimpse of some young players that we can could pin our hopes on for a bright future. Sadly, we didn't even get that as we stuck in the main with a number of players unlikely to play again for the club as the dullest of goalless draws drew the season to a conclusion, like some form of footballing euthanasia. So now we'll regroup and we'll go again, won't we?
Well, that's the big question. The domestic season will start again in August and we'll have a new manager, a structure, a fresh impetus and new recruits. Fans will be back in the stadium, soon we hope, and we'll be asked to put all this behind us and start over. This despite having watched a continuation lie presided over by our custodians result in '55th' title 'celebrations', one built on a fresh mountain of unsustainable debt and heading for a comparative figure to when the first version went bust. A celebration of '55' legitimised by our governing bodies, a pliable press and of course a complicit board, the same one who'll ask us to trust them to bring in this brave new dawn.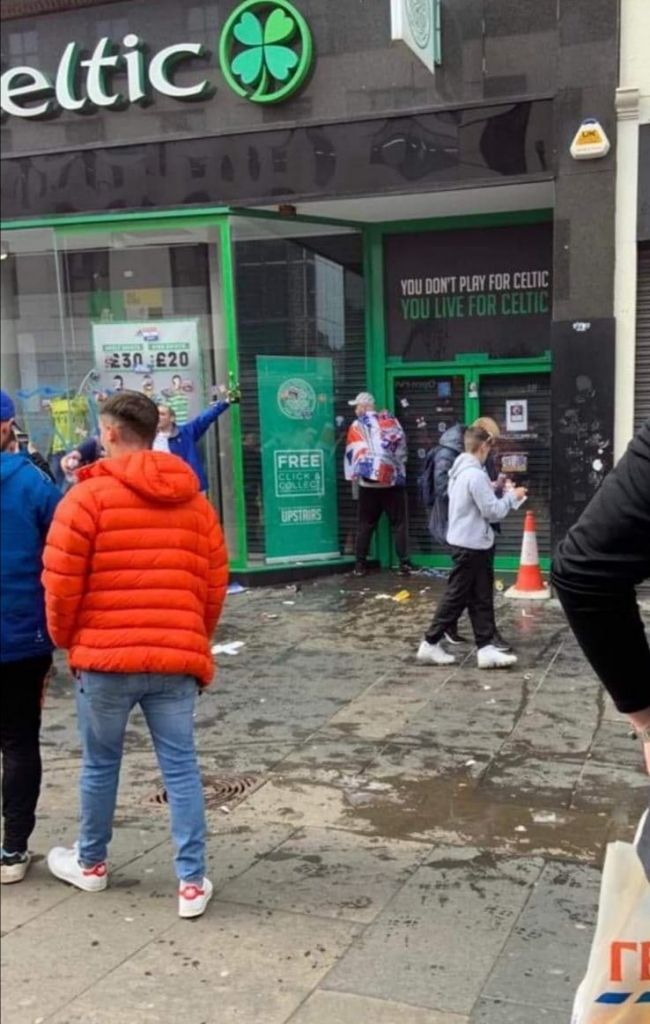 "At long last the truth speaks its name. Anti Catholic bigotry," Jim Spence on Scotland's Shame | The Celtic Star https://t.co/w2Pa1sgZHP @JimSpenceDundee @HumzaYousaf @policescotland @BBCSportScot @BBCSportsound @CelticFC @NicolaSturgeon

— The Celtic Star Editor (@CelticStarMag) May 16, 2021
With no sign of last season's pre-season promises – added value – being kept, or of the new structure promised by the, we assume ongoing review. The narrative already being spun is we're all in this together, last season has to be forgotten, or if you really want to push your luck you ask Brian Wilson for a revisionist approach to this season's apparent success as the current board continues along the gaslighting approach to fan relations.
We do of course have a new CEO. Dom McKay, alongside Wilson, has already talked to fans, but already I'm uneasy with attempts to curry favour by calling our rivals 'noisy neighbours' like we'll lap that up! It'll take more than an open necked shirt and daft chat like that to win over a support and bridge the chasm between the boardroom and the support, and using phrases like that won't cut it.
Seventy miles from where I now live a very successful Scottish manager used patter like that about an upstart on the scene. That vocal wee minority will be favourites for the Champions League final in midweek.
This board will take a lot of forgiving, it is hard to see it even being possible, as from a position of strength we've emboldened the entitled ones in the City to believe they are back from the dead. And going by the carnage in George Square last night this Celtic board has not only presided over our own demise they have been complicit in Old Firm II the movie's battle scenes being played out in the City Centre too, as we breathed life into a rivalry few amongst our support wanted or were even asked if we did.
There are calls aplenty of all having to pull together if Celtic are to rebuild, yet those messages coming from the club, and with more no doubt to follow, are asking at present for blind faith for a board who have shown both a lack of communication and general disdain for the Celtic support, and on the back of broken promises have so far brought nothing more to the table than assurances once again. Once bitten twice shy and all that.
If this Celtic board really wants reconciliation, consider offering the truth and the apology that is always necessary to precede any rectification. Five-way agreements and our knowledge of, apologise for sending supporters and shareholders on a fool's errand over Resolution 12, accept the mistakes made in the build-up to and the execution of this hoped for historic season and admit to a managed decline that gambled with and ultimately cost us a European reputation before seeping into a domestic environment, one where our only challenge came from a rival who should never have been able to lay a glove on us in sparring never mind the fight itself.
A rebuild and a restructure at Celtic is required on and off the field and the Board are right to get out there and ask for us all to pull in the one direction, but if they know our worth to this rebuilding process why treat the support like something stuck to the sole of their shoe and then tell us we're all in it together? Peter Lawwell may be leaving but the outgoing CEO is not enough to excuse the ineptitude and inaction from others on the board, nor is it acceptable to ask for everyone to sing from the same song book next season before bridges are built.
The Celtic board are surely not so detached from reality that they don't realise the real disappointment and anger to their stewardship of Celtic at all levels, because when you come making demands without bearing apologies and plans, reconciliation seems a long way off.
Niall J