Celtic FC Women piled on the agony at the weekend against the SWPL1 rising stars Partick Thistle bringing the visitors back down to earth with an almighty bump as Fran Alonso's title contenders got back on the horse after wastefully spilling two points last Wednesday night against Motherwell.
With Fran Alonso's side putting on the style it all became a little to much for an unidentified Partick Thistle defender after the 8th Celtic goal of the afternoon hit the back of the net. Listen carefully to reaction from the  Thistle player which sums up how it feels to play against this Celtic side when they are in the mood.
The Celtic manager Fran Alonso was delighted with his team's response after their midweek frustrations…
"I'm delighted. They're a very well-organised and difficult team who are going well this season so knew it would be a hard game but the girls were very focused from the beginning," the Celtic manager said. Fran explained how this brilliant reaction came about after that terrible 0-0 result against Motherwell, the first points that Alonso has dropped against the Lanarkshire side since taking the Celtic job.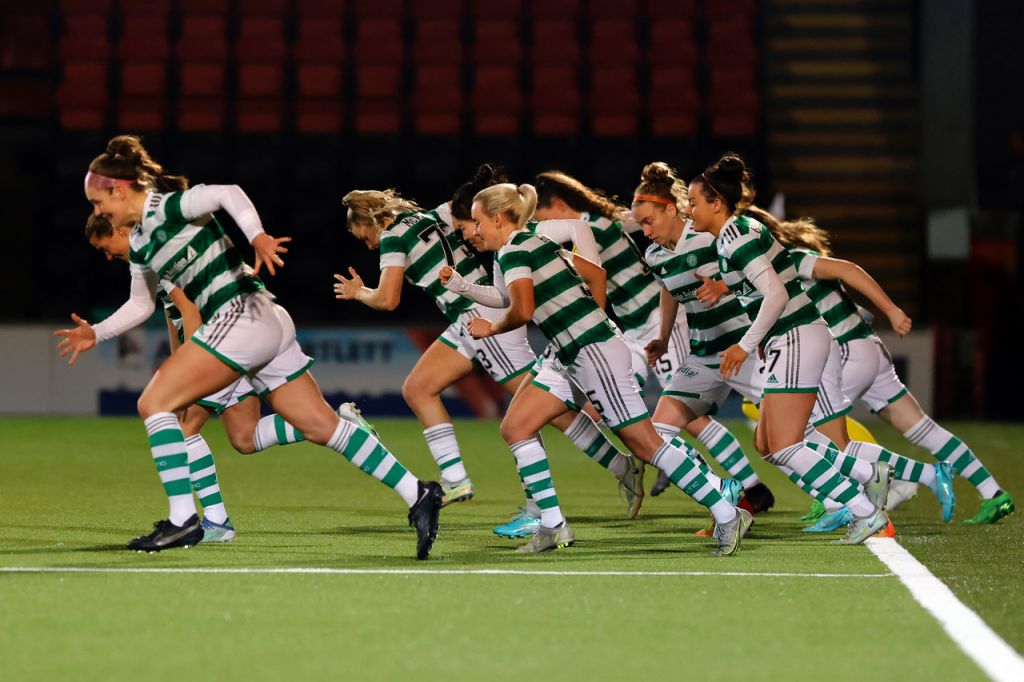 "We had a big session where we analysed it and were tough on ourselves but the reaction has been fantastic, before, during and after the game," Alonso stated.  "It was a very good performance against a very good team. We compare ourselves to ourselves and want to get better each game. In terms of our data and individual game tasks, I know we achieved them all today, but on Wednesday we failed all four.
"So, it's very important to keep focusing on ourselves, on improving individually and as a team and then we know we will have a good end of the season."
With one, possibly two new strikers expected this week, as The Celtic Star exclusively revealed on Friday afternoon after speaking to Alonso, the Celtic manager spoke about the importance of having goalscorers from all over the pitch.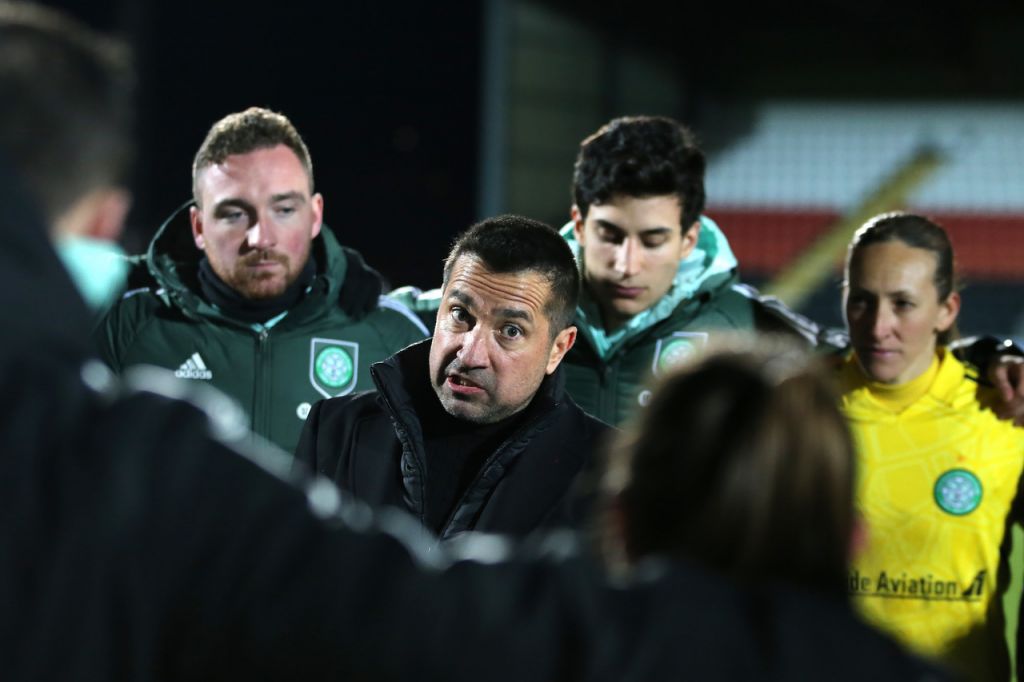 "It's very important. Right now we potentially only have one natural striker in the team, and are waiting for one or two others to come, but we're still able to get a big scoreline like that. It's very important that we don't have to rely on one person to score the goals. There are constant rotations, movement and players from the second line attacking the space in behind and it's very difficult to defend against that.
"We were way more clinical than we obviously were on Wednesday so I'm very happy overall."
https://youtu.be/zO9_kgfXmjA
And Chloe Craig added her own thoughts on Celtic's 8-0 win over Partick Thistle with the popular Celtic warrior grabbing a double…
"After Wednesday we were a bit frustrated and a wee bit down because we know that it wasn't our greatest performance. so we wanted to come out and show we are a better team, we're up there in the top three and we're pushing," Chloe said.
"It was a bit slack on Wednesday but coming out tonight we felt good, we felt better and I think we proved that.'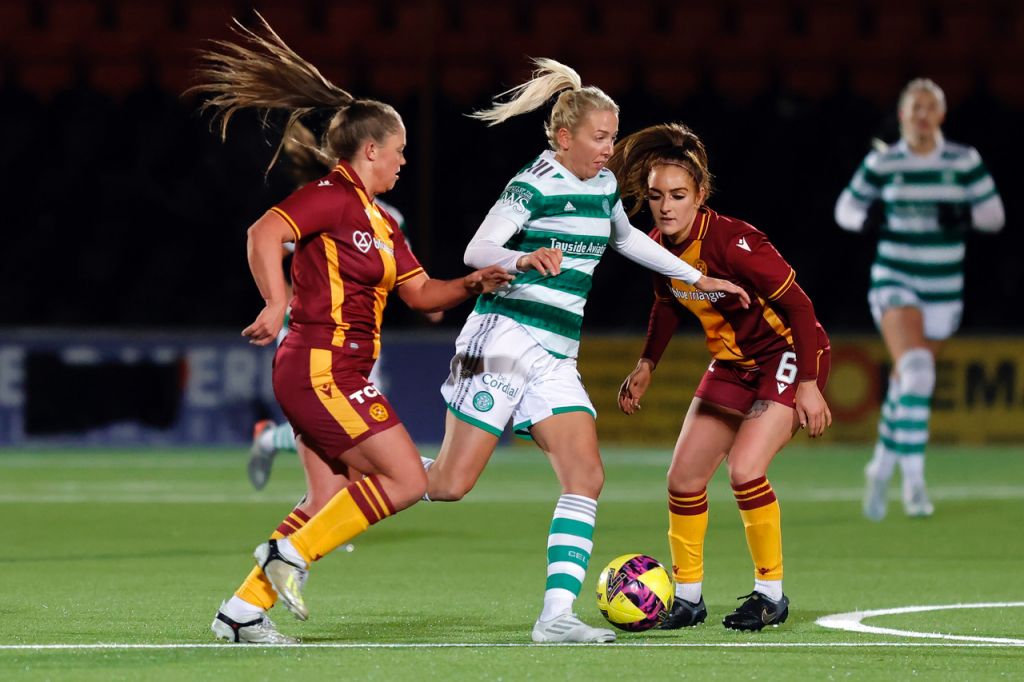 "It gives you something to look forward to next and you can't dwell on it, so we knew as soon as the game was finished that we had to knuckle down in training and look forward to this game and going out and getting a result."
On grabbing two goals on Sunday, Chloe was clearly very happy. "I'm delighted to get two goals, but it's a team game. I wouldn't have been able to get them without the team or the girls on the bench, so I'm delighted to be able to add to the game but like I said, it's a team game. It's just a belief in each other and how solid we are at the back.
"We push each other to be the best every single day in training, so I think when we go out on the field, we do that as normal and it comes naturally, so it's having the belief in each other and having each other's backs,"  the Celtic Star said.