When Kyogo scored that wonderful goal against Ferencvaros at Celtic Park he turned away to celebrate over the corner flag where the lower main stand meets the Jock Stein stand.
Highland Paddy posted an image on social media of the celebrations and a family were captured enjoying the celebrations. This was noted by Kerry, who heads up the media and marketing at Celtic and she set about tracking this family of delighted Celtic fans down and this morning we found out why – they were going to meet Kyogo and his Celtic teammates and star alongside them in the wonderfully uplifting Celtic Christmas video which was released this morning…
Here's the brilliant Celtic Christmas video…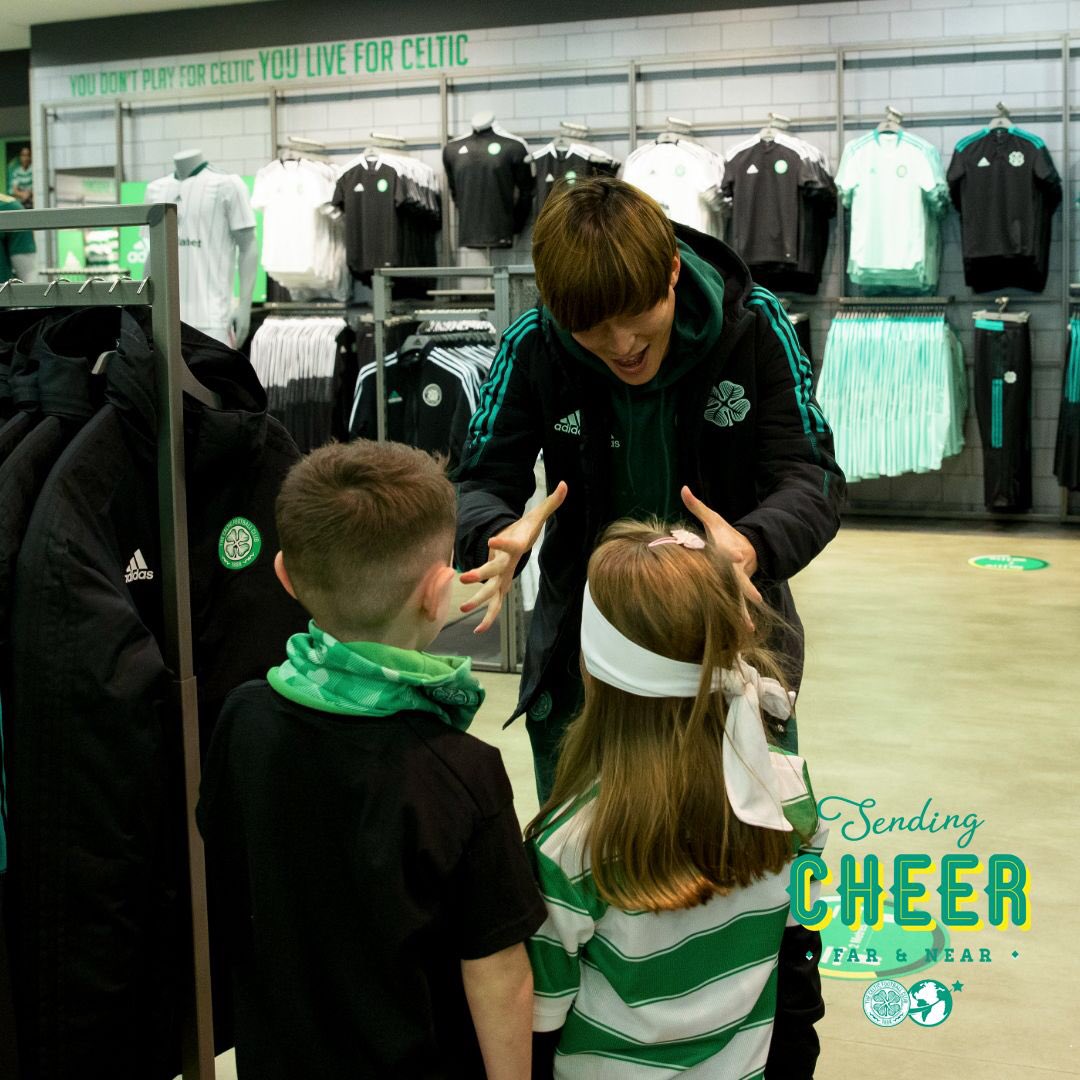 Here's Highland Paddy's post back in October and Kerry's subsequent request..
Celtic fans – I need your help – can anyone point me in the direction of this lovely little girl 👇👇👇 Thanks 😍 https://t.co/i924iJIQ9y

— Kerry K (@422Kerry) October 21, 2021
We had the most amazing 2 visits to Celtic Park this month to film the #CelticChristmasAd. Thank you to @422Kerry and @CelticFC for asking us. Kielan and Harper were so excited to meet @Kyogo_Furuhashi, Ajeti & Juranovic ♥️ @SeanKilgannon3 pic.twitter.com/lxNc96cmH3

— Nicola (@NKilgannon29) November 23, 2021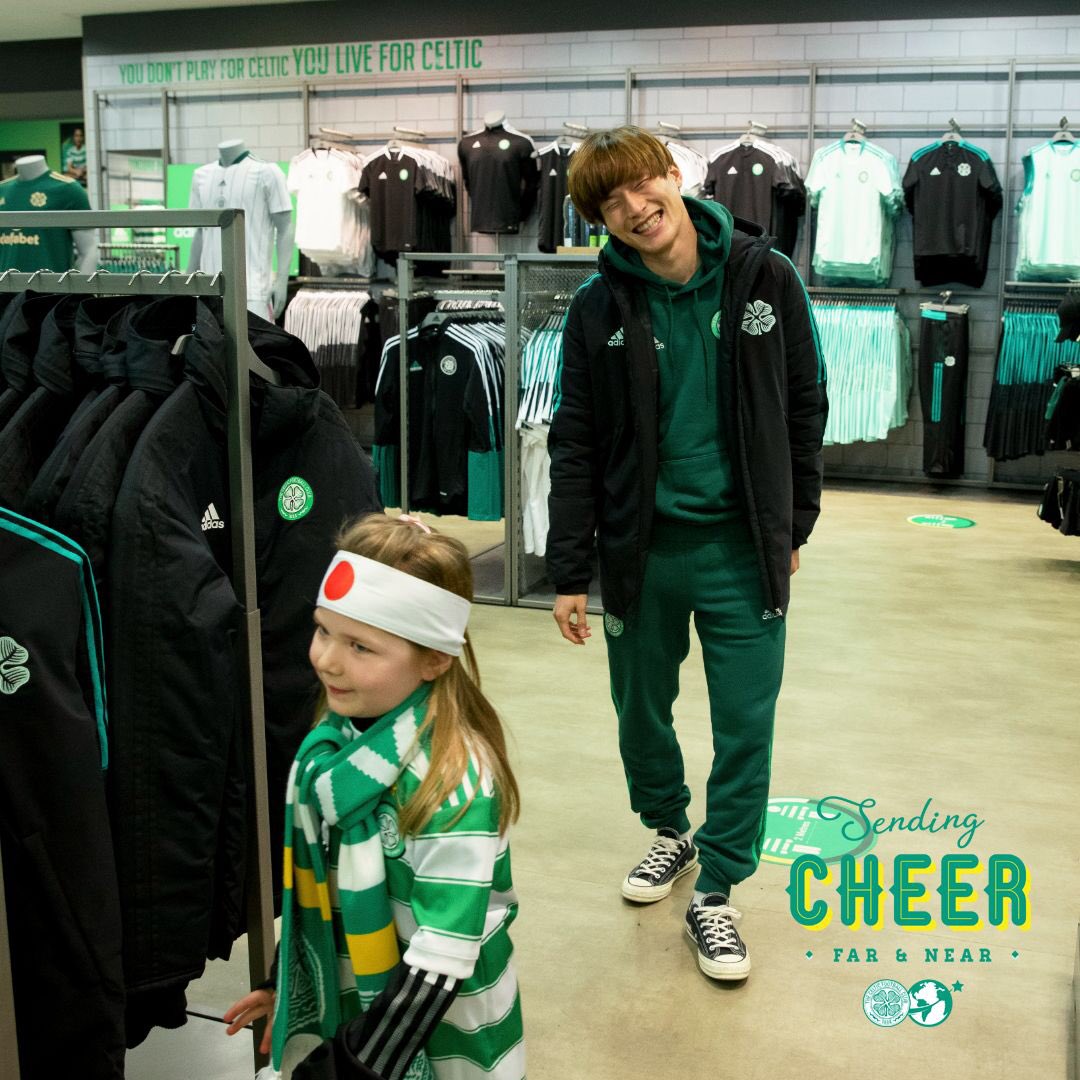 All down to one wee picture posted by the one and only Highland Paddy…
An amazing picture! Thank you 👏

— Nicola (@NKilgannon29) November 23, 2021
This is fantastic! This is the wee girl and her family from this cracking image. Amazing from @422Kerry and team 👏🏽🙌🏽

You never forget meeting your heroes 💚 https://t.co/HbS1LJksBL pic.twitter.com/9SoJ3TCmsQ

— Georgina (@Georgina87x) November 23, 2021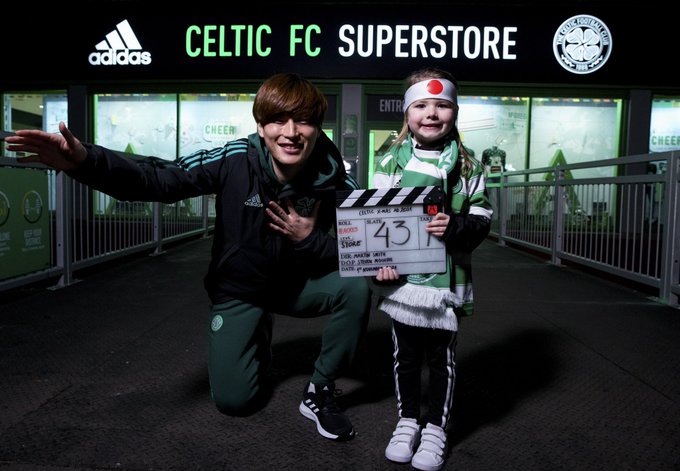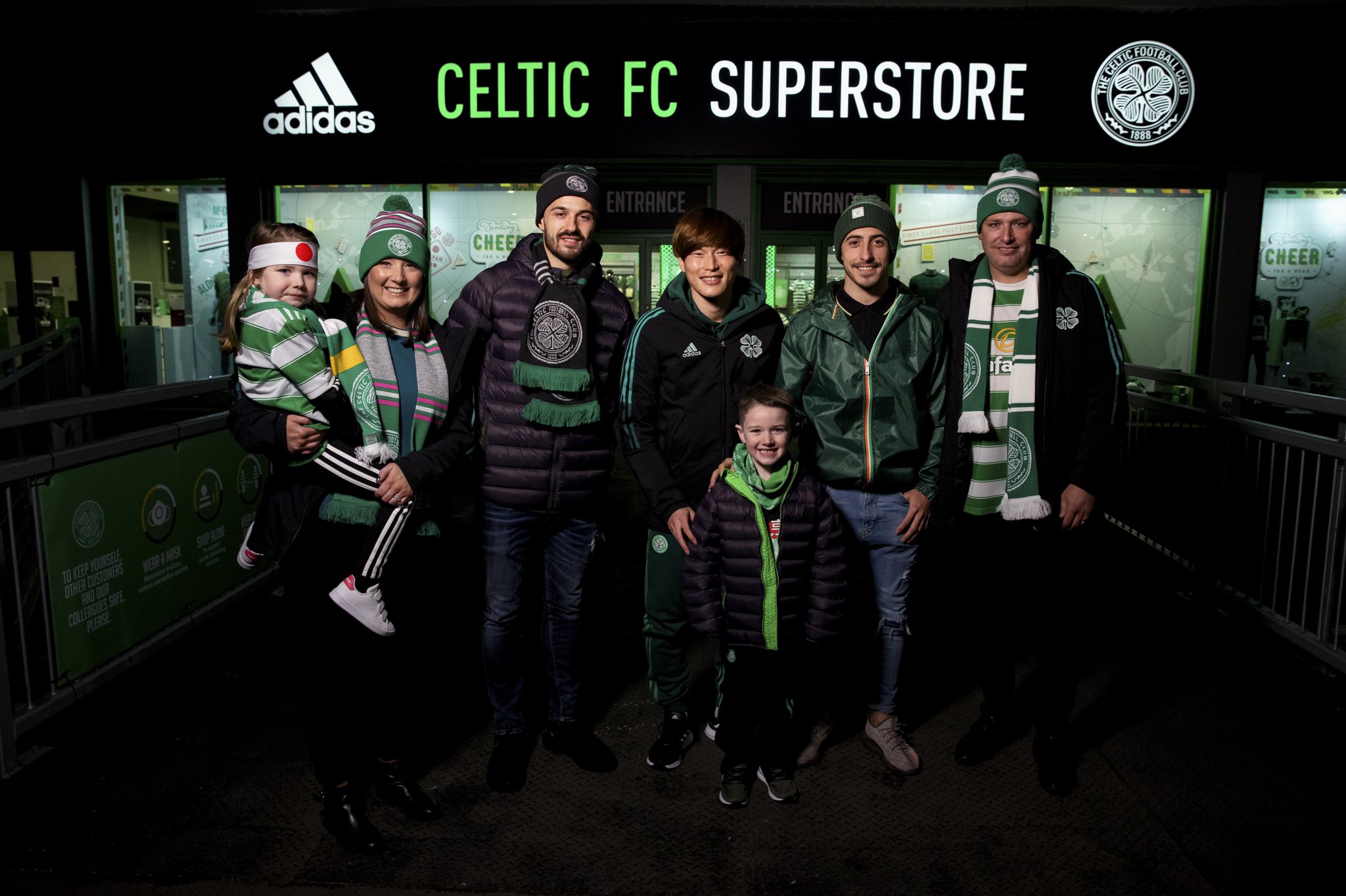 Just goes to show there good people within our support and good people working at our club , well done to all involved 👏https://t.co/0pWFLNJbnA https://t.co/pug9gX4QOz

— Highland__Paddy (@Highland__paddy) November 23, 2021
UPDATE – The official Celtic FC Website have now covered this story and have given more details…
Kyogo's biggest little fan
It's a Christmas film debut for our super Celt from Japan, with Kyogo taking a starring role in the Celts' latest festive offering which launched earlier today.
And eagle-eyed fans may have spotted Kyogo's biggest little fan, Harper Kilgannon, also making her debut in this year's ad.
The four-year-old from Stirling and her support for our man from Japan went viral when an image captured during Celtic's Europa League clash against Ferencvaros showed her in the stands proudly wearing a Japanese flag headband, waving at our number 8.
Harper was at the match with her mum Nicola, dad Sean and brother Kielan, and the family were then invited to take part in this year's Christmas filming at Celtic Park, where they got the chance to meet Kyogo as he popped into the Superstore with Albian Ajeti and Josip Juranovic to pick up some last-minute gifts from the Superstore.
We would like to thank the entire family for taking part in this year's ad!
Kyogo also enjoyed his day in front of camera, saying: "I really enjoyed participating in my first Christmas advert! We've done a good job with a great team including a very funny director. I really look forward to watching the film."