CHRISTOPHER JULLIEN has discussed the prospect of returning to football without supporters, his goal against Rangers and how much he is loving life in Glasgow with Celtic in a wide ranging interview. Jullien has become a favourite since arriving from Toulouse last summer.
Speaking to the Glasgow Times, Julien has spoken about having previously played a match behind closed doors and that he isn't a fan of playing games without supporters as it would not be the same but declares that Celtic are 'the best team' that he's ever played with.
"It was a strange moment. We had a play-off game with Toulouse to stay in the league. We played Ajaccio who were trying to come up from the second division and the away leg was moved because of crowd trouble. The game was supposed to be in Corsica but, because their supporters had done some really dirty stuff before the previous game, they relocated the match to Montpellier.
"Every word that is spoken on the field you can hear and it is strange. It takes some getting used to. It's difficult to play in the stadium when it is empty. The fans are so important in our game. Every situation would not be the same without them."
Despite a slow start to life in Glasgow, the 27-year-old created a strong relationship with the Celtic support after solid displays in defence as well as aerial threat from corners. Goals in big games like Lazio and Rangers have endeared him with the supporters.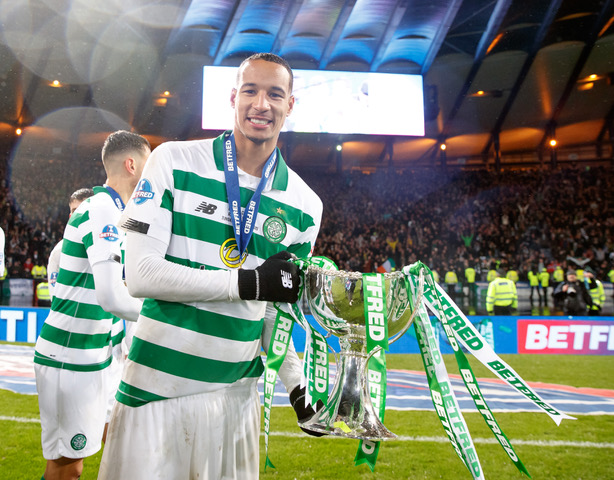 "For me the relationship with the supporters is the most important thing.
"I like to react with them and they have been great to me since I signed. I know they have been there since the club was created but since I arrived they have welcomed me.
"To give them something back has been really important to me. My wife's family is from Cardiff and they told me that I was going to experience something incredible when I signed for Celtic.
"I just wanted to be accepted. I have been and then I have tried to give them back everything that I could. Hopefully I have been great with them – they have been great with me. It could not have been better.
"This is the best team I have played with since the beginning of my career. I just miss the fact the football is not there anymore. I can't wait to get back together with my team-mates."
The Frenchman scored the winner in the Betfred Cup final back in December, which gave him his first piece of silverware with the Scottish Champions. Despite spending most of the game on the back foot, Jullien's goal was the difference between the side.
"At the end of the day that was such a big achievement. It was my first trophy with the club and to do it that day…it was not a good game from us that day.
"But we just wanted it more. We were really focused. When you come through such a difficult game and you win it is just an unbelievable feeling. My family was there in the stand and everyone was so happy. So I could say it's the best goal of my life.
"I have scored in some big games and those goals have brought me closer to the supporters. Even yesterday the club posted something about my goals and it brought back those memories. I miss those moments and I hope they can come back soon."
Celtic are on track for a 9th title in a row as well as being in a Scottish Cup semi-final, despite any resumption to football appearing a while away, Celtic as a club are hurting the most in football terms due to the lockdown. Although, this is nothing compared to the toil and suffering endured on the front lines. Football will be back but only when it is considered safe to do so.
Covid-19 – Frontline worker sends Open Letter to @LFC legend Steven Gerrard…https://t.co/NF7j494n64

— The Celtic Star Editor (@CelticStarMag) April 25, 2020
INVINCIBLE by Matt Corr
The Celtic Star's very own Matt Corr – who you may also know as a Tour Guide at Celtic Park – publishes his first Celtic book, titled INVINCIBLE – early next month. This beautiful hardback book will be the definitive story of Celtic's magical2016-17 season – it truly is wonderful, a real joy to read, and brilliantly written by Matt.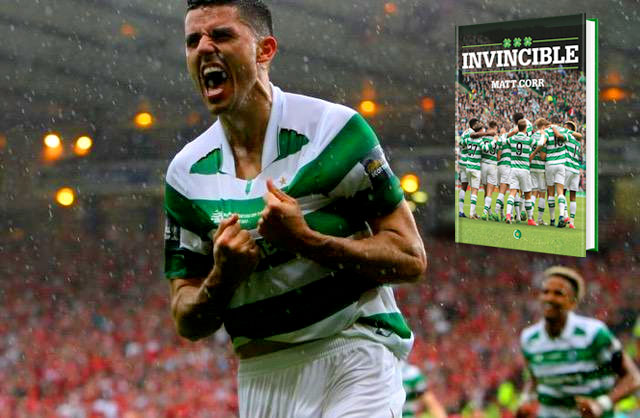 If you have been reading Matt's regular contributions on The Celtic Star or indeed in the Matchday Programme or in the Celtic View you will know just how talented a Celtic writer he is. The book is published by The Celtic Star and you can pre-order below.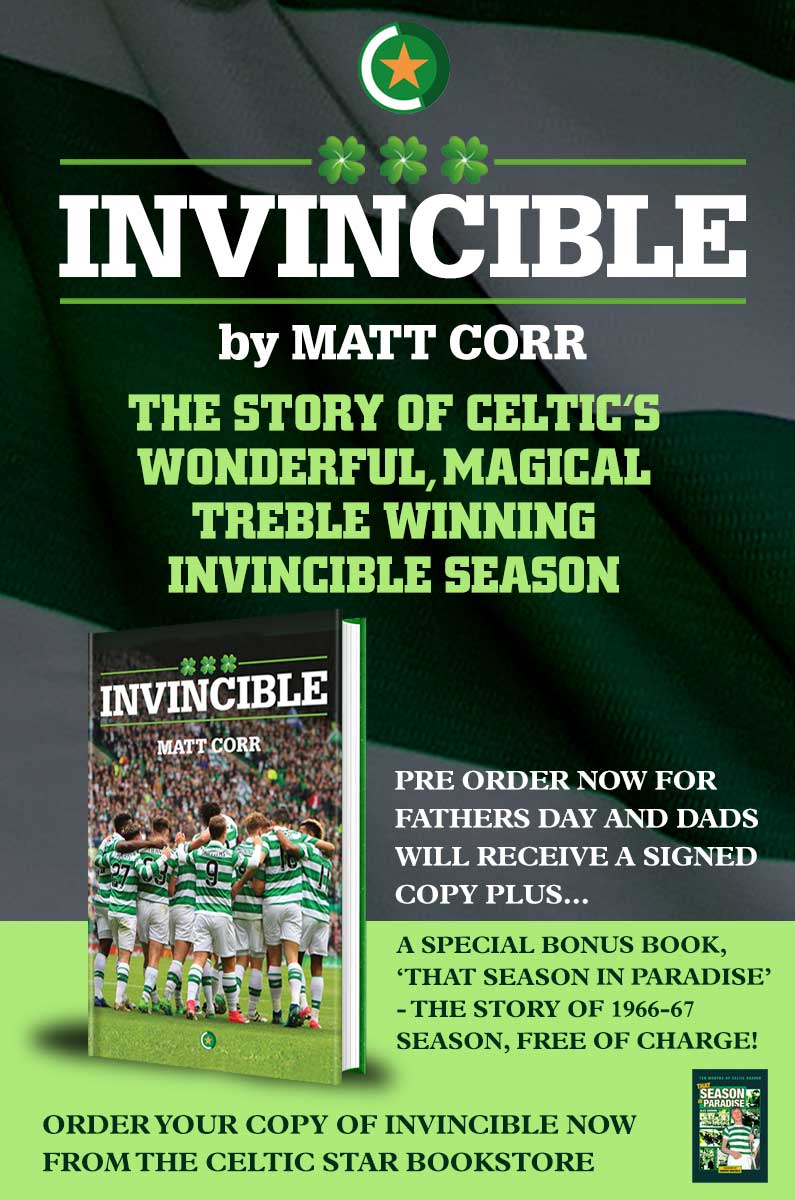 Support Celtic Youth Development
Help raise money for Celtic Youth Development by joining the £1 weekly lottery and you could win up to £25,000 – just click the photograph below to join. Lots of our readers have already done so and they're now doing their bit to help fund Celtic Youth Development that can deliver the stars of tomorrow and beyond. And you might even win a few bob too! And a special thank you to all The Celtic Star readers who have already signed up and are now supporting youth development to give us the Celtic Stars of the future…