Anthony Ralston today became the last Celtic first team member to commit his future to the club by signing a new contract extension that will keep the right back at the club until the summer of 2027.
Ralston is a Celtic Academy graduate and has come through the ranks to reach the first team under Ronny Deila and then Brendan Rodgers the first time around. Now with Rodgers back in charge at the club, the manager has been happy to sanction a new deal for the player who remains very much part of his first team plans.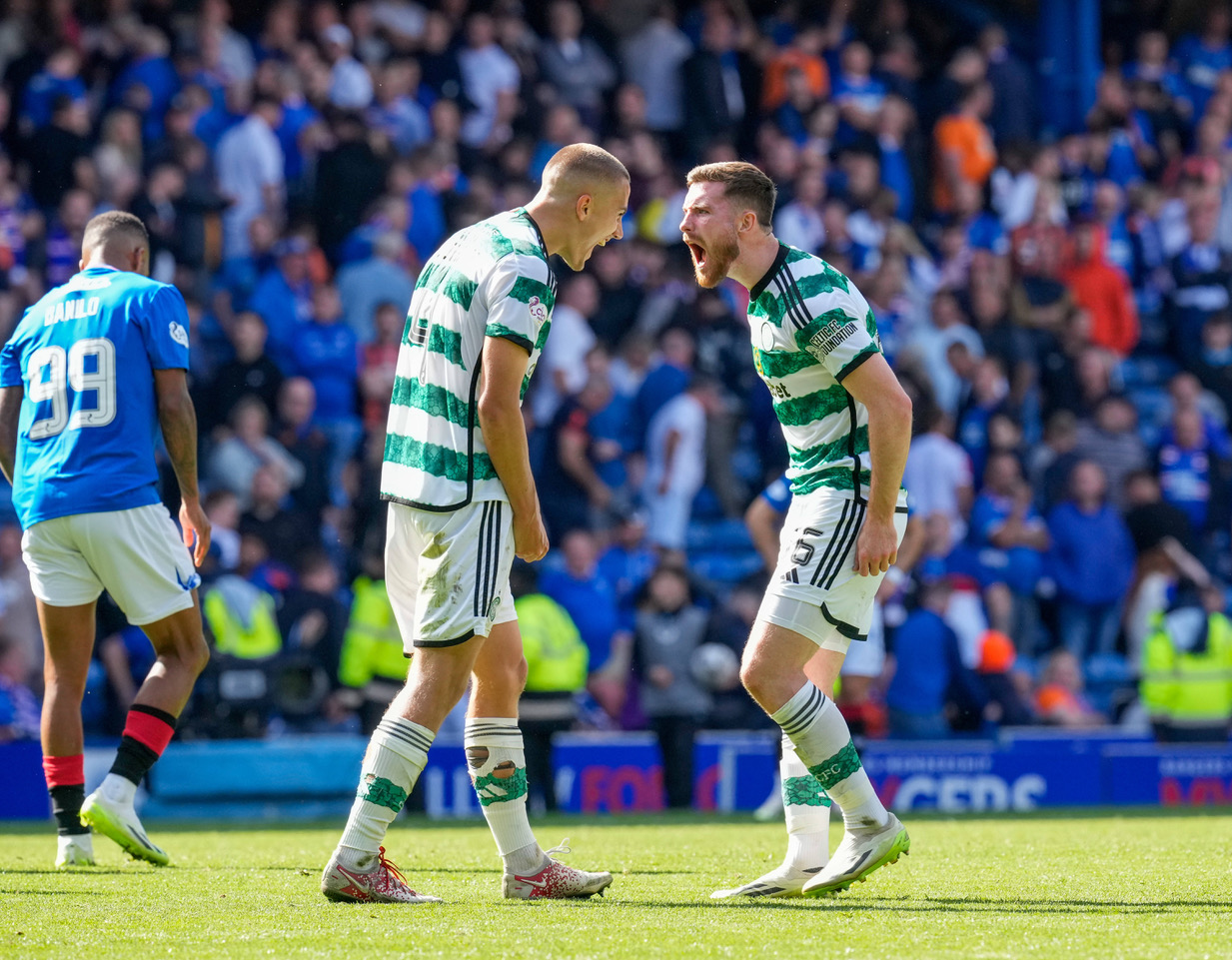 Anthony Ralston is a Celtic supporter living the dream. When he's in the side he's guaranteed to give 100% and when he's on the bench he'll never complain and will always be ready to contribute when called upon. In recent times Ralston has had to compete with first Josip Juranovic and more recently Alistair Johnston – both stars from last winter's World Cup in Qatar, in fact the Croatian right back made the Team of the Tournament, so that shows the level of competition that Ralston has faced for getting a game for Celtic under either Ange Postecoglou or Brendan Rodgers.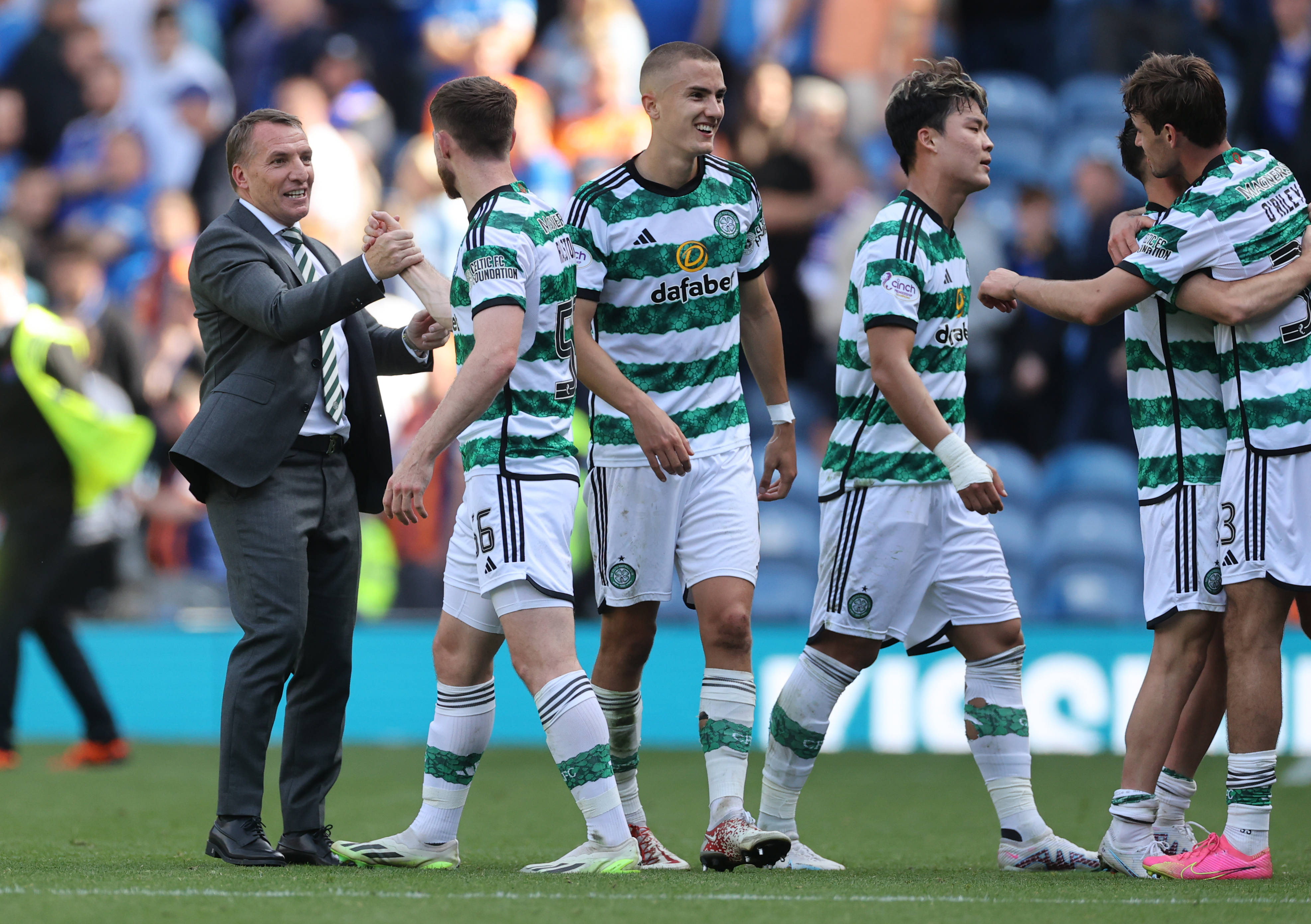 Yet with the number of injuries that occur these days, it's essential that Celtic have quality, reliable players like Ralston who can come in and do a job when called upon. And with the increase in the number of substitutes these days that also means more game-time is possible for players who aren't usually regarded as first picks.
Tony Ralston certainly fits into that category and he has the respect of the Celtic support for what he offers when called upon.  He told Celtic TV: "I'm absolutely delighted, it's a great feeling to sign with your Bhoyhood club on a new contract. It never gets old, that feeling of being able to put pen to paper to secure your future where you want to be.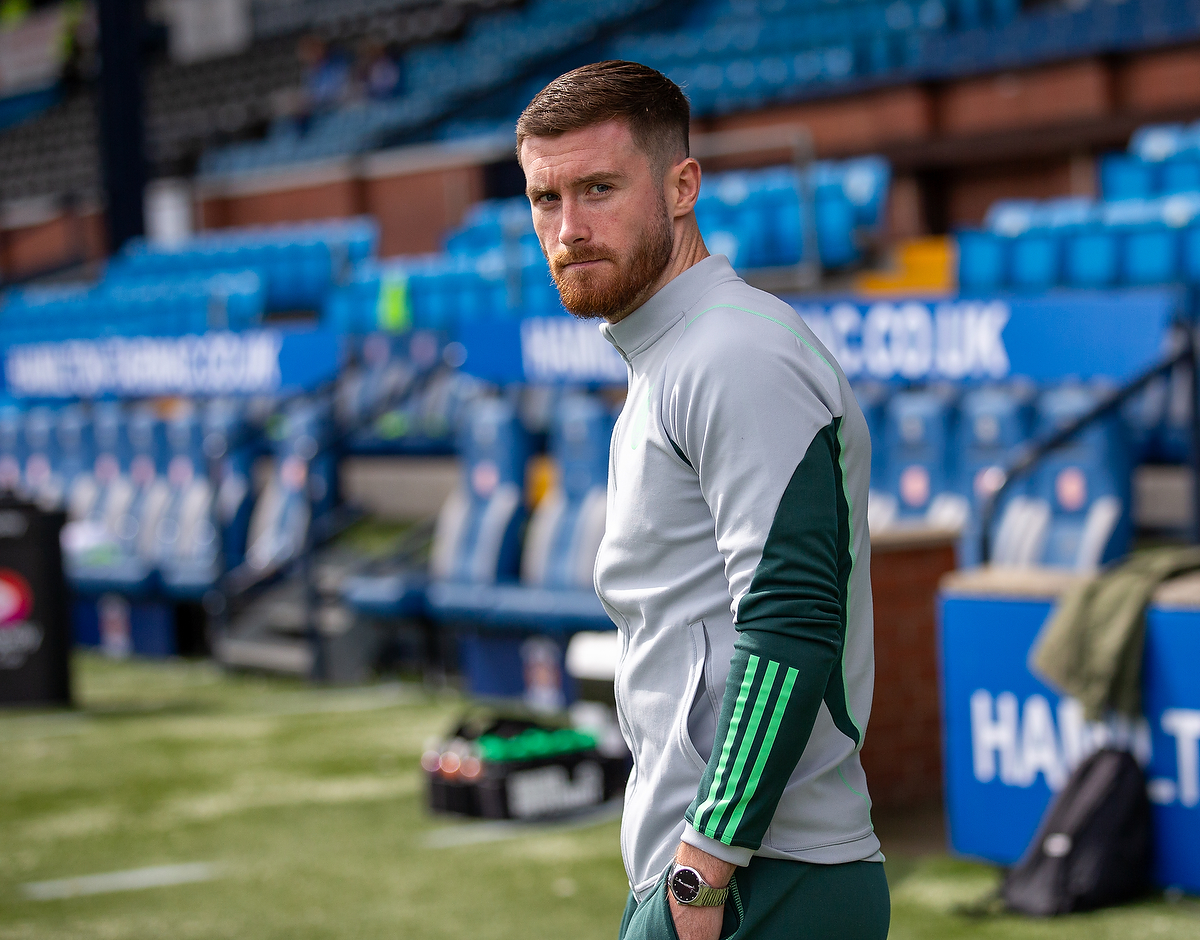 "Essentially, this is where I want to play my football and it's another proud moment in my career," Ralston said.
"I just put my head down every day and worked hard since I signed my last contract two years ago and it's just been a case of going in, getting work done, doing my best for the team and helping to bring success. And I feel that, as a team, we've managed to do that, and within that players get their rewards, so like I say, I'm absolutely delighted to get it done," Tony ralston said.
The right back also revealed that he has privately thanked Brendan Rodgers for sanctioning the new contract which will see Ralston be at Celtic for twenty years!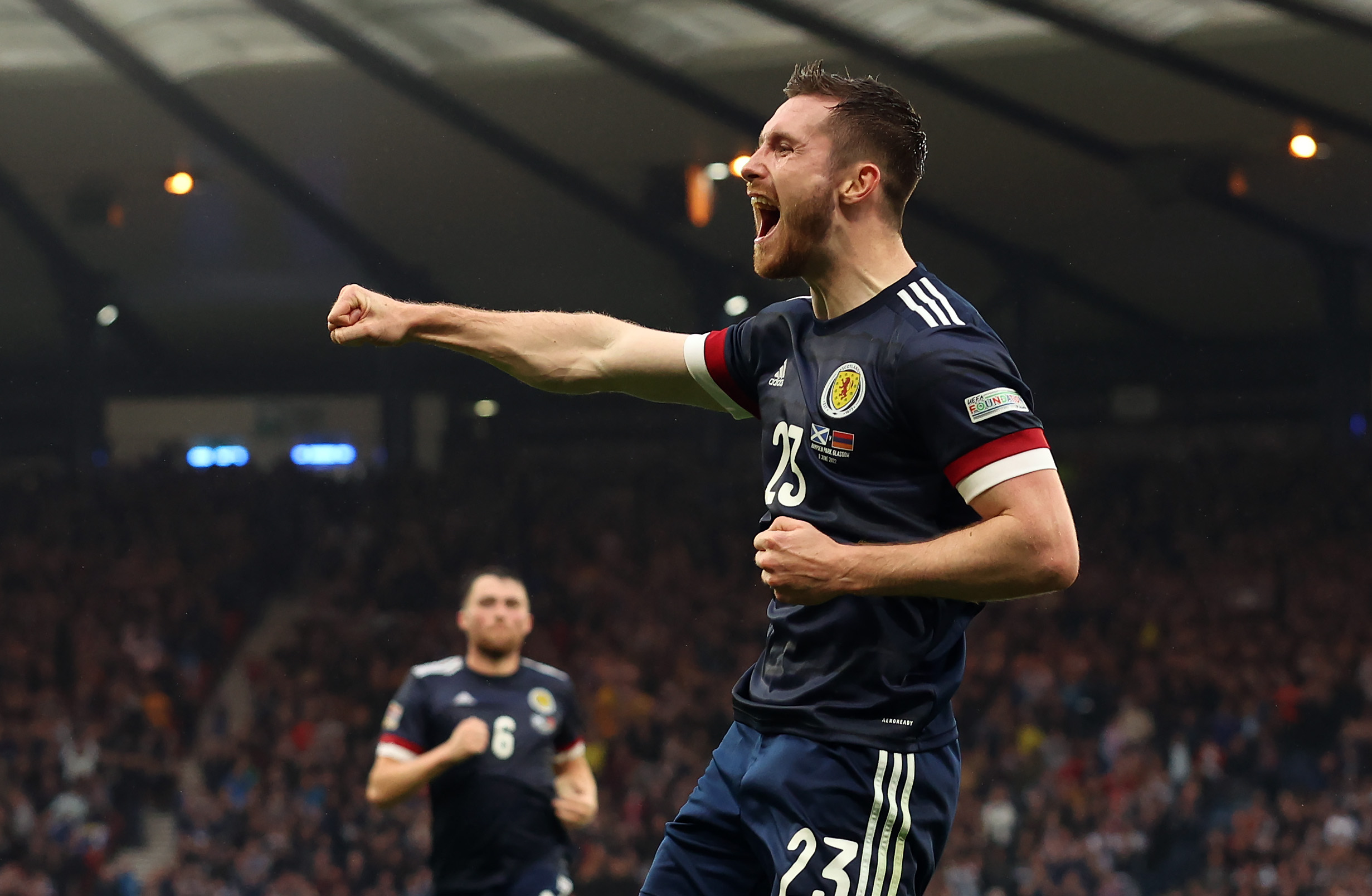 "It's been brilliant to work under him again. I got to work under him when I was younger, when I was 17 or 18. I learned a lot at that point in time, and I've taken that into the years gone by. And with him being back in again, it's exciting for everybody to be learning under him and progressing again further.
"That's what I'm looking to do and I'm sure he would have been a factor in it (the new deal), which I'm very thankful for and I've let him know that in private, but it's a great moment for me and my family and everyone involved and I'm looking forward to now progressing my game further."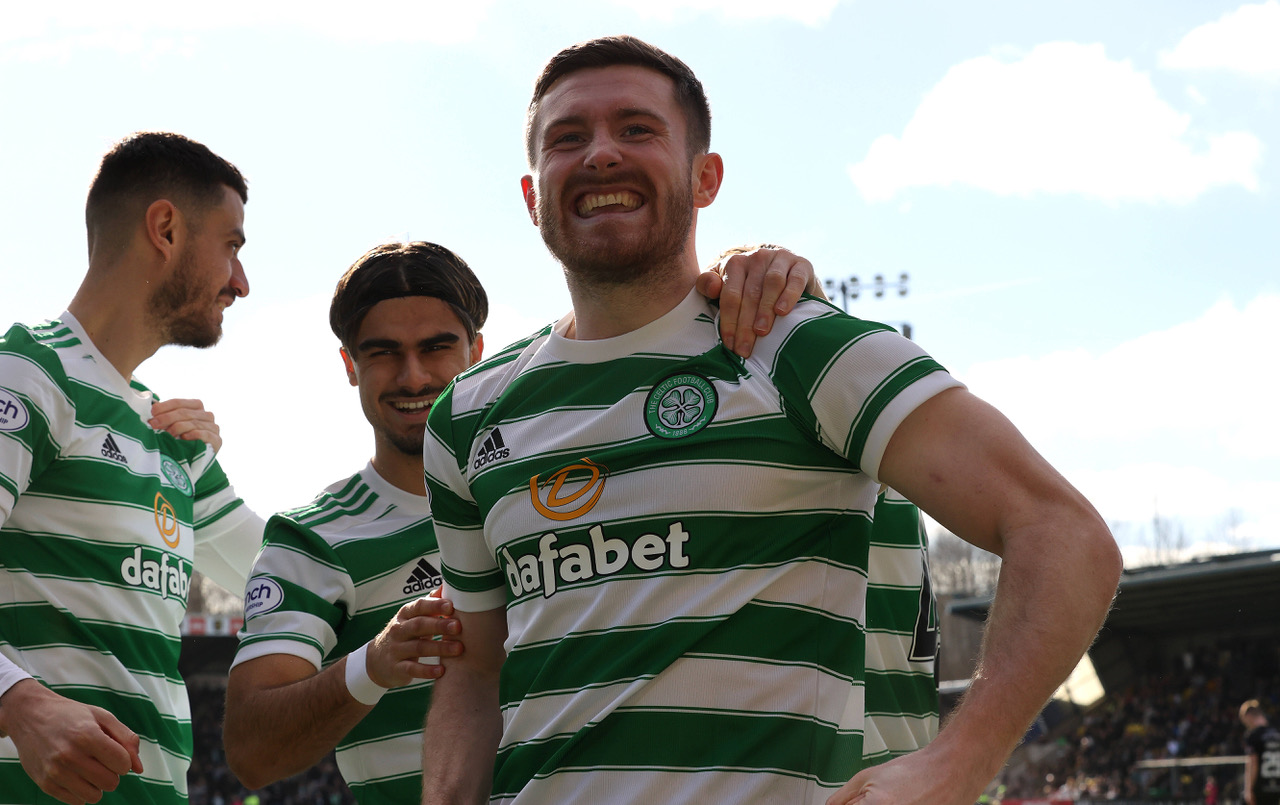 Ralston added: "It means the world, it's a cliché to say. I signed my first contract here when I was an eight-year-old kid, and you signed yearly. Then you progress up through the years and the ranks, so all the age groups I came through, it feels like a long journey, and it had been.
"But to get to this point and to be signing for another four years, and I'm 24 now, it's been an incredible journey that myself and my family have been on. I'm delighted to extend it even further in the years moving forward, and being able to play for the team that I've supported and gone to the games as a kid.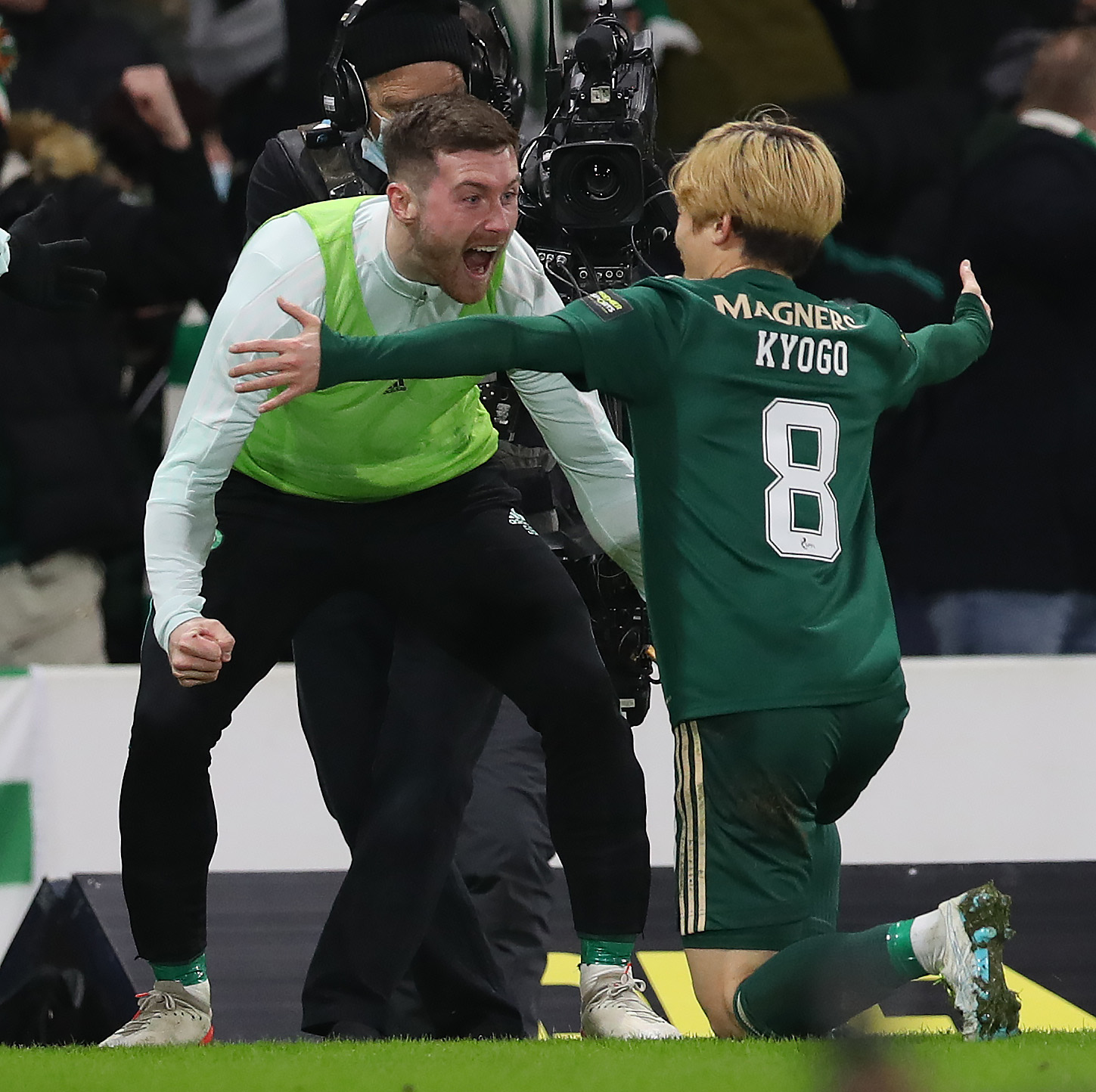 "To come through the ranks and now to be able to extend that and play more, I never take it for granted. I really do love playing here and that's what I'm going to continue to do. Every young player coming through anywhere is going to have their challenges, especially breaking though and even when you break through, you'll have injuries, personal matters in your own life, it's just always trying to stay as positive as you can and believing that you'll get to where you want to be.
"I was lucky enough to have role models like Callum (McGregor) and James (Forest) in front of me who had broken into the team and that gives you that hope and belief as a young boy that you can get there. My family support is unbelievable. My Mum and Grandda, who recently passed away, he was my father-figure growing up in my life, and without him I wouldn't be where I am. He's now one of my reasons that I strive forward.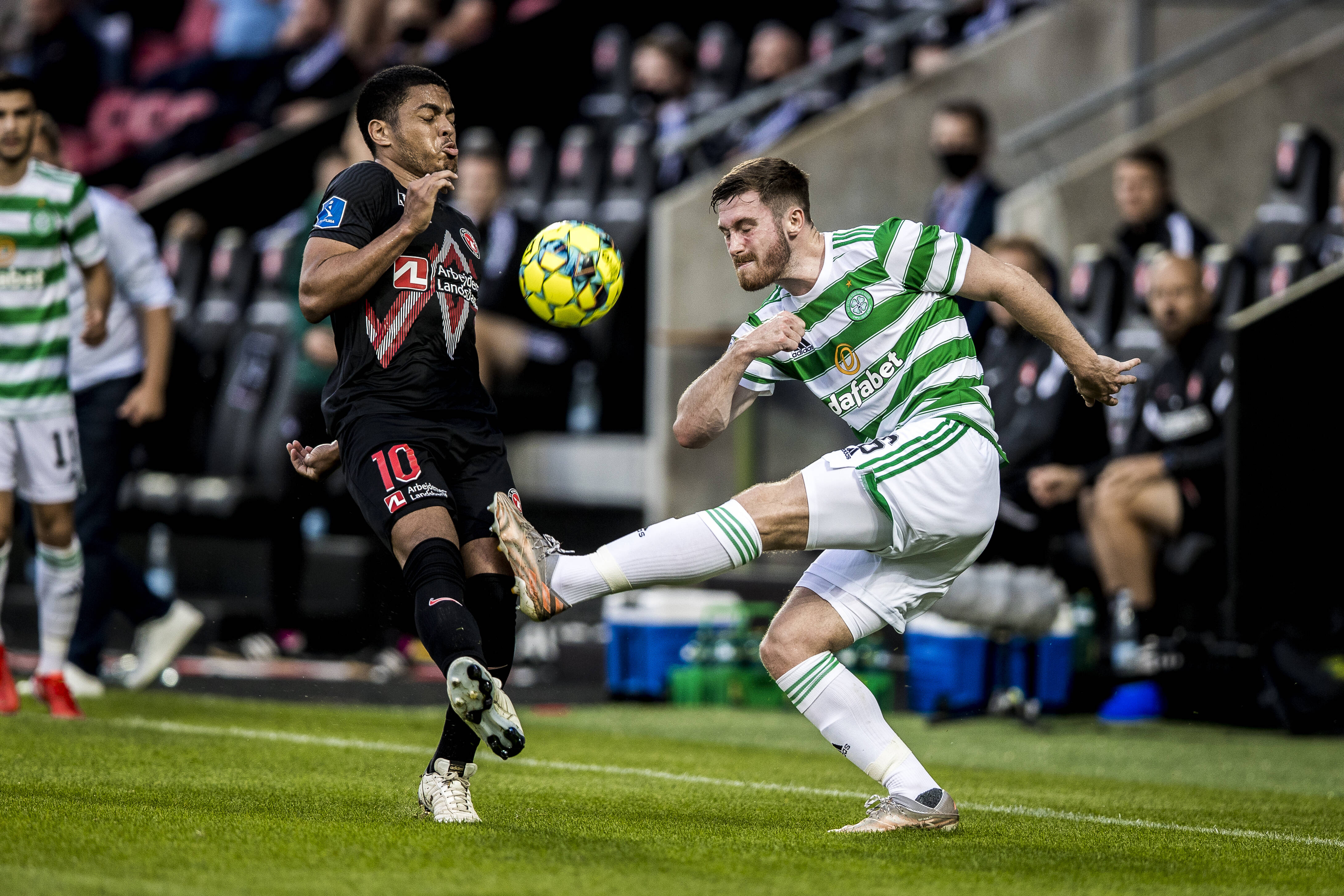 "Everybody that's been involved, I've got a good friend group as well who keep me grounded, not that I need it, but I've just got such good people around me and always have. I owe all of them back, so signing this is a proud moment for all of them, especially my Grandda and my wee girl, and my Mum.
"I dedicate this one to them as well because they deserve it all, maybe even more so than me. It's important that you have that and I'm just very lucky that I do."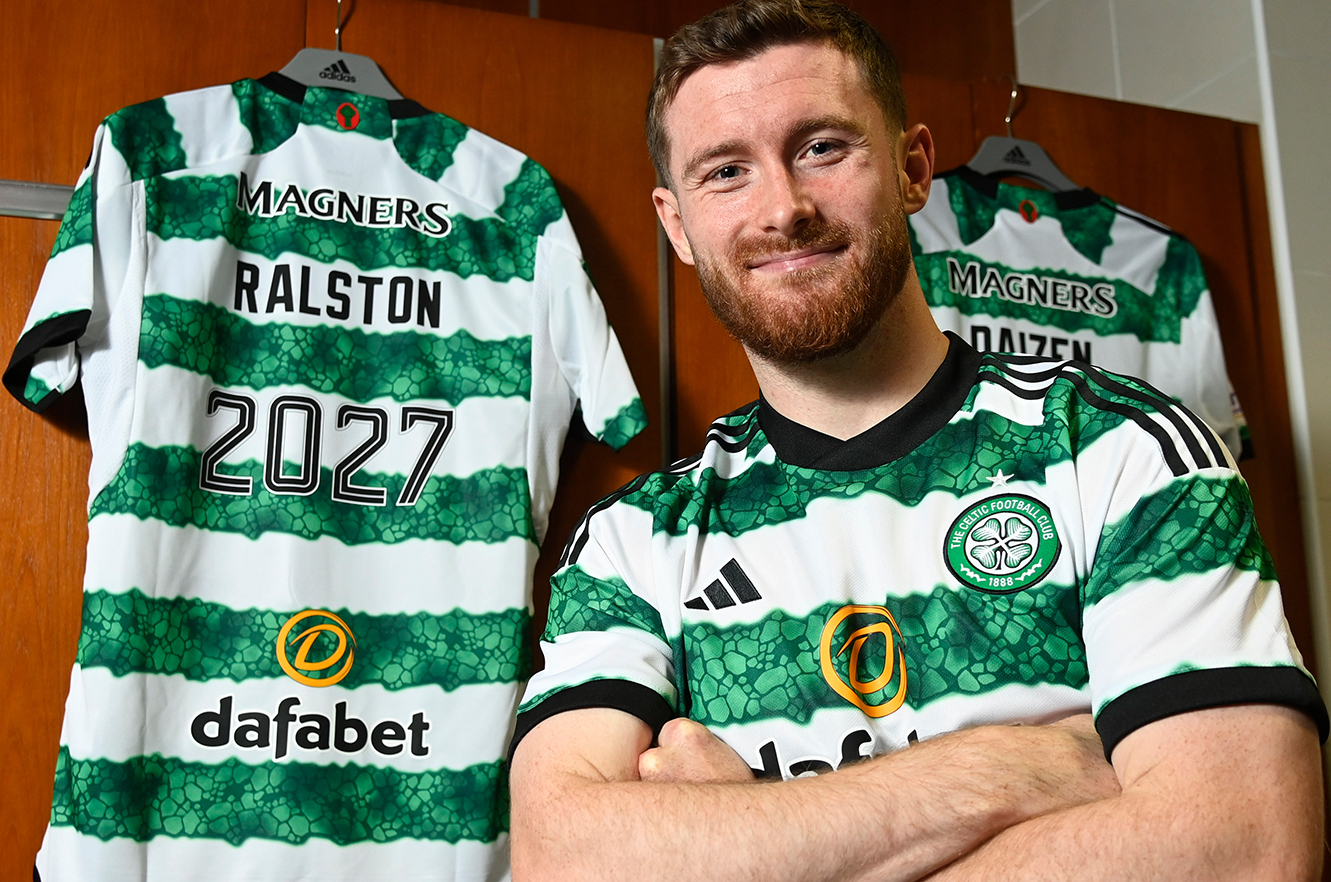 🙌 #RALSTON2027 🙌

We are delighted to announce that Anthony Ralston has signed a new four-year deal with #CelticFC! 🍀

— Celtic Football Club (@CelticFC) September 26, 2023
Tony Ralston 4 year deal 🤝🏽 🍀 pic.twitter.com/qpvY8XNocu

— Celtic Curio (@Celticcurio) September 26, 2023
"I'm absolutely delighted, it's a great feeling to sign with your boyhood club on a new contract.
It never gets old, that feeling of being able to put pen to paper to secure your future where you want to be."
Anthony Ralston pic.twitter.com/WyuPHUMHgB

— CelticQuote (@CelticQuote) September 26, 2023