This was a great game of football, but not really conducive to relaxation with the last quarter of an hour in particular seeming to take a few years off everyone's life, as Celtic failed to get the second goal which would have put the game to bed. Once again the failure to score enough goals is causing concern.
But the first half was marvellous Celtic play at its best, and it was a pity that we did not get this for 90 minutes. As it was, we allowed Hearts back into the game with our midfield beginning to lose its way a little after having been so much in charge in the first half, and our injuries – to three men who all had splendid games – had an effect as well.
But full marks to our much maligned defence which stood up to a battering brilliantly with Carl Starfelt and Stephen Welsh (until he had to go off) absolutely outstanding, and Nir Bitton and Adam Montgomery stepping up as required.
So why were Hearts wheeking? Well, they would, of course, but it seems that there was a particular gripe about Bobby Madden stopping the game for an injury to Jota and restarting with a drop ball! It was hardly Madden's worst decision of the night, but apparently according to Mr Neilson, it shows an inherent bias in Glasgow against Edinburgh!
This can best be described as rubbish, and of course we all know that Albert Kidd still plays a large part in Hearts' feelings about Celtic! They also challenged the goal, but only really after they had had time to think about it and discuss it among themselves over TV replays, and if it was offside, it was marginal. It should not in any case take anything away from what was really a very good goal, well worked and involving many players.
There is little doubt that when Celtic are good these days, they can be VERY good, and the first half in particular saw some superb play, but it was a pity that the excellence of the play was not reflected in goals. So often, annoyingly, a Hearts body got in the way of a shot, and when James Forrest shot straight at Craig Gordon, it was particularly frustrating, for that could have won the game and saved us the anxiety of the last few minutes.
But we handled it well with Joe Hart radiating command and assurance, and Mr Madden's best act of the night was the blowing of the final whistle.
For a cold December night, the crowd was creditable and the atmosphere was great and very helpful to the team. But can we at last have an end to the Higgins business? It is becoming rather tedious, and the point has now surely been made.
Dundee United on Sunday, damaged stand or no damaged stand, will be far from easy. It will demand a major effort especially if we have a weakened team because of injuries. I am sure we can rise to it, but we MUST score more goals.
David Potter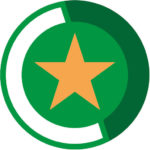 If you fancy helping out The Celtic Star, please click on the SUBSCRIBE button on our You Tube channel, which we're trying to get to 1000 subscribers this week. From a standing start a week or so back we've reached 800 now so just another little push and we're there…your support is greatly appreciated and remember the content you get on here is FREE!