The real shame of the 1980 Scottish Cup final was that the nonsense at the end prevented people talking about what was actually a very good game of football – unlike the 1977 Cup final which was poor – and Celtic just edging it over a Rangers side who played that day away above themselves. But so too did Celtic.
1979/80 had been a very poor season. The throwing away of the League at the end of the season had been coming. There had not been a great deal of good football, attendances had been low, the weather had been bad and, frankly, apart from our isolated first leg triumph over Real Madrid, there had been little to be happy about.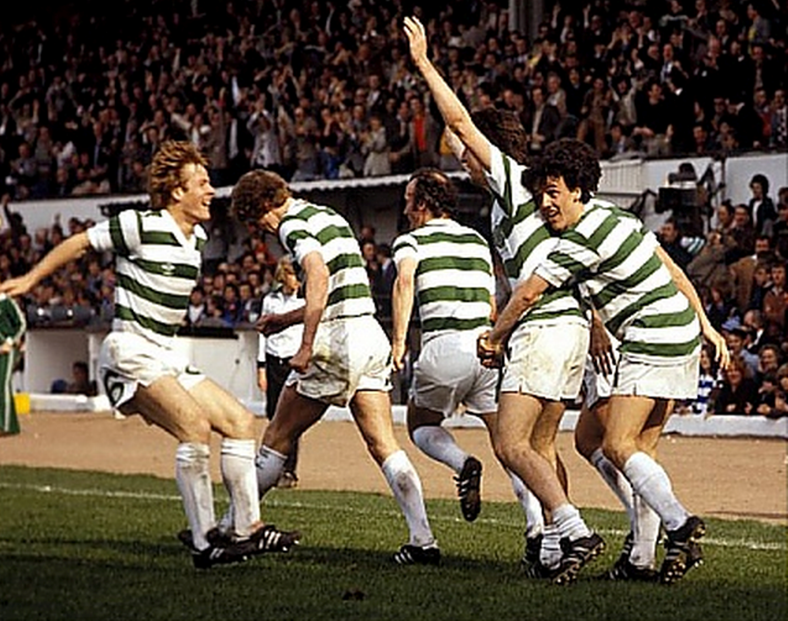 The collapse in form at the end of the season had been a collector's item for those who study the Celtic death wish. (I was around in 1963 and 1964, and 1980 is well worth a place down there with them).
So we needed a good Cup final – and we got it! Good weather, a hard, fast game and the right result at the end with George McCluskey flicking Danny McGrain's hopeful drive into the net.
And then came the madness. The Celtic invasion was benevolent, but still should not have happened and indeed would not have happened if there had been any kind of stewarding or police presence.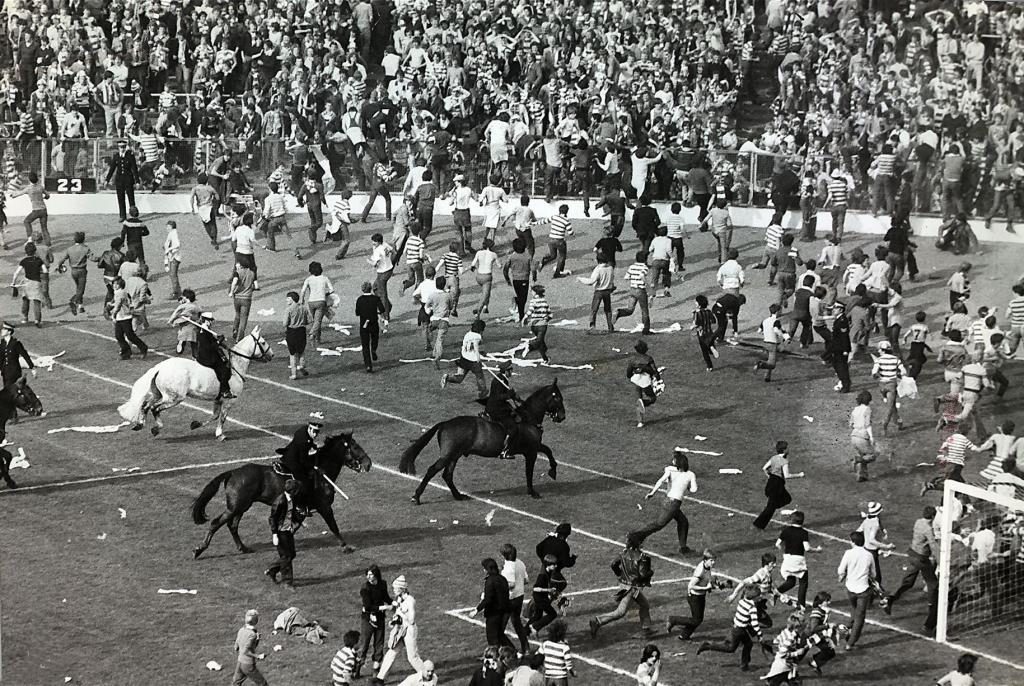 The other end's invasion was hostile, and was duly met with hostility, and the whole world on their TV got a perspective on Scotland that was quite different from lochs, mountains, Grannie's Hieland Hame and Robbie Burns!
As bad as anything was the obvious relish of the TV commentators, even the Scottish ones,who turned into war correspondents for a while with "Here comes another charge!" and "Battle has been joined". But this was Hampden in 1980, not Culloden in 1745!
Me? I'm glad I watched it all on TV while babysitting my 2 year old daughter! The important thing, though, was that the Scottish Cup had been won for the 26th time.
David Potter
Photos from Celtic Wiki.
WERE YOU at Hampden on Saturday 10 May 1980? We'd love to hear your stories from that day when Celtic won 1-0 and then the notorious Hampden Riot kicked off. Please email your stories to editor@thecelticstar.co.uk