FOLLOWING on from last week's pre-transfer window nonsense updates, it looks like this week I wasn't the only one going fishing on the transfer front.
St Mirren show the old adage that when you're at the bottom everything goes against you has rung true once again.
As reported in the Daily Record online Buddies boss Jim Goodwin made a very surprising public show of affection towards Lewis Morgan and cast his line in the direction of Celtic Park stating he fancied getting hold of Morgan in January. Not only is it not the done thing to talk of players you like when they are contracted elsewhere but if he thought he'd caught a bite he's had to throw it straight back.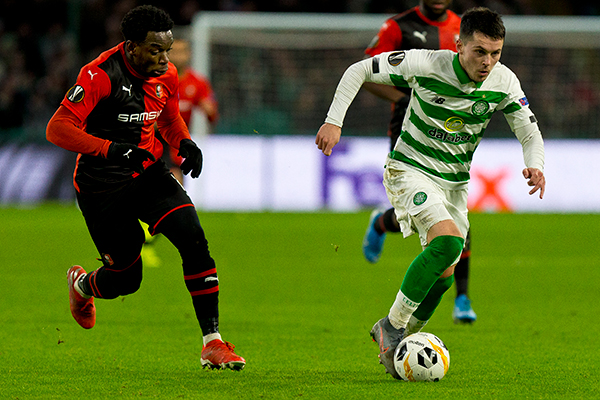 Young Morgan's goalscoring performance in the Hoops 3-1 win against Rennes at Celtic Park has slammed that particular transfer window closed on Jim Goodwin's fingers. I'm pretty sure I heard the shout of Naw! All the way from Paisley on Thursday night as Morgan finished sublimely to open the scoring in the Europa league tie.
In fact there's been a lot of talk of outgoings from Celtic this week and one in particular may play a part in some incoming for Celtic.
Celtic remain heavily linked with Victor Wanyama from Spurs. Excellent. With Jose Mourinho coming in (more on him later) and wanting to assess his squad it may well put paid to the possibility. In fact Lennon himself tempered that particular speculation this week, but let's not let circumstances like that keep the story out the public eye. I'm running with it anyway, as I want it to happen and here's how we can help facilitate it.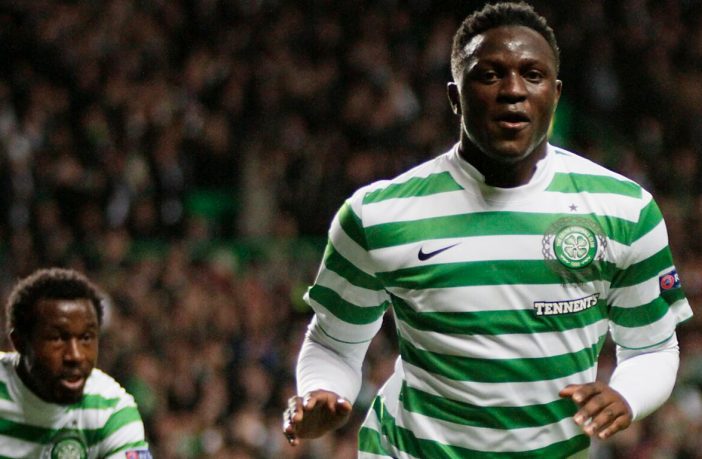 'Football insider' are running the story that a lack of natural width is part of the reason the Celtic linked manager Philip Cocu is having a rather difficult time of getting his Rams side to score the goals to push them up the Championship table.
The Website article states a bid is likely to come in from Derby for Scottt Sinclair and they believe the player may well be up for the move. While its very rare Football Insider actually has any substance in their articles again I'm giving weight to it as it suits me. Scotty Sinclair is clearly one of the highest earners at Celtic and also unlikely to remain beyond the summer in any case, as he's more out of favour than Prince Andrew posting on Mumsnet.com.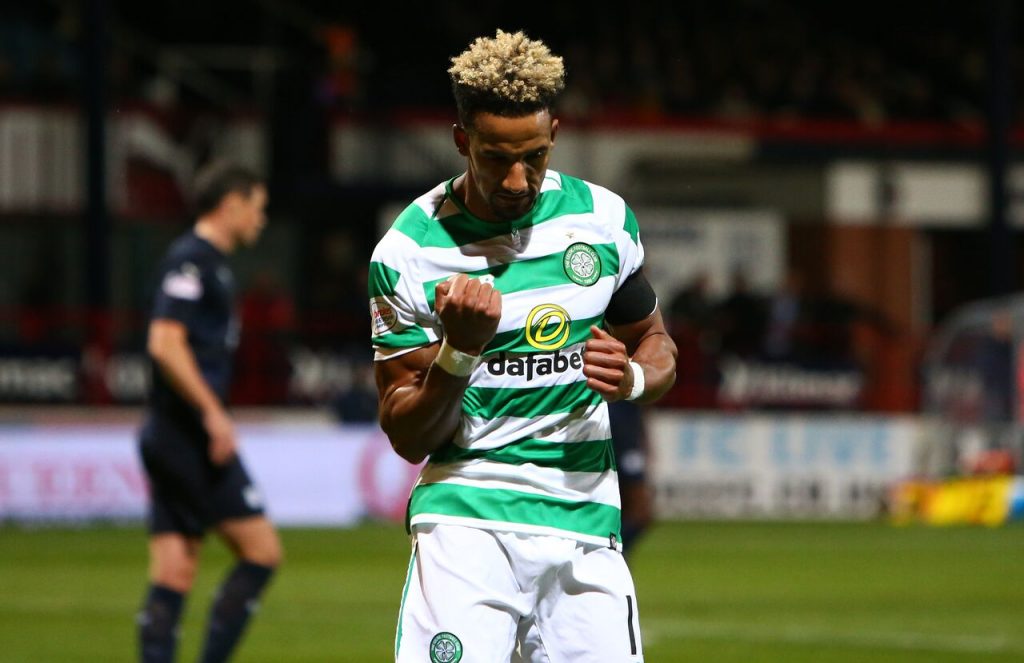 Given that his reported £30k plus weekly wage could surely be put towards a 6 month loan deal for big Victor. It's time Nick Hammond took a drive down to Southampton and dropped in for a very important drop off at Pride Park en-route.
One other piece of made up outgoings also comes from Football Insider this week and it concerns a young prospect at Celtic Park.
With fans already jittery over clubs stealing our youth talent after the poaching of Liam Morrison by Bayern Munich in the summer, it now appears we face a battle to hang on to rising star Tsoanelo Letsosa.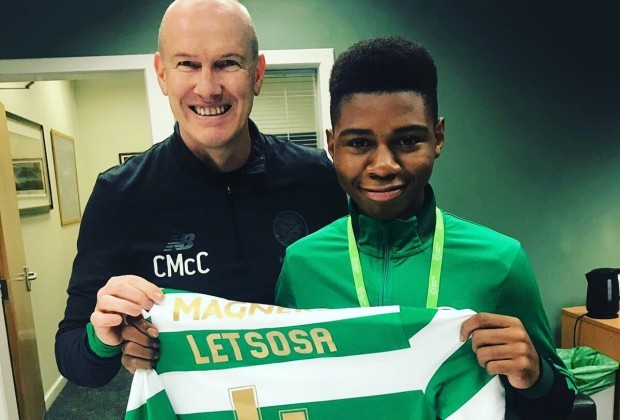 He's impressed as Scotland shared the Victory Shield and a whopping sixty scouts were there to watch our young midfield protégé. Apparently "The Scottish champions may find themselves in a similar position with the wonderkid to that with Liam Morrison only a few months ago".
I think any article that uses the word wonderkid should be disregarded straight away but even if we give them that I'm fairly certain he's due to make his first team debut.
How else do you explain away the ban on supporters from the North Curve? It is crystal clear now the move is to facilitate the number of scouts that will be heading north to watch our 'wonderkid'. We even had nice covers over them to keep them dry ahead of their mass invasion. We are an accommodating club aren't we?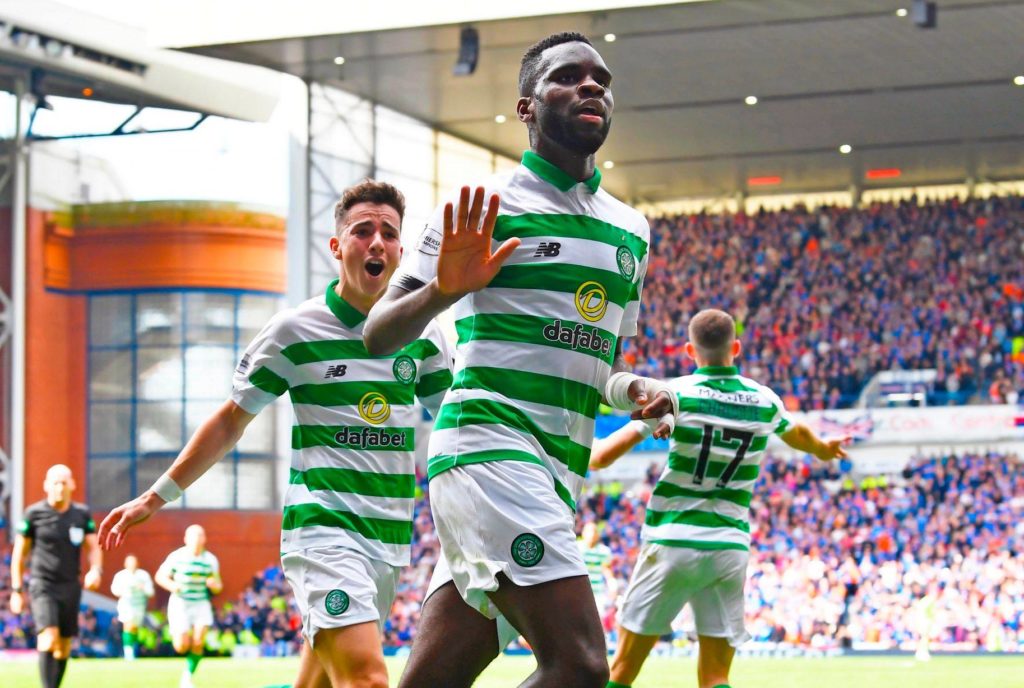 One more bit of outgoing speculation has surrounded Odsonne Edouard. Hot on the heels of every Serie A side being priced out of a deal for him even though Celtic have not actually named a price to anyone, TBR sports website has Lyon and a big bag of swag in hand ready to pounce on our want away Frenchman. They don't report that he wants away just yet, that will happen in around four weeks' time I'm just pre-empting here. Odsonne, incidentally, remains perfectly happy at Celtic.
Now I'm not saying the link is inaccurate, even though it clearly is but it simply seems to say. Lyon bought Moussa Dembele from Celtic. He is French. Lyon are selling Moussa Dembele (even though they aren't) for £60 million. Lyon are French. Celtic have another French striker, therefore Lyon will buy him from Celtic too. That's the jist of that story and it's all a bit Craig Whyte if you ask me.
And talking of things all a bit Diamond White did you see the Jose Mourinho story in 'thisisfutbol.com'? it makes the Edouard to Lyon story look like it's not entirely made up. Which it is.
According to the report "the Hoops were not completely sure about making Neil Lennon their permanent manager at the end of the season. They were weighing up many options and one of them was appointing Mourinho himself. But the new Spurs boss rejected the offer as he felt that it wasn't enough of a challenge for him to take up. Mourinho also rejected offers from Inter and Benfica, among some other clubs".
If he rejected the offer I doubt very much it got anywhere near discussing the challenge he'd face from Hamilton and St Johnstone, I'm pretty sure it would have stopped when Celtic said "we'll pay you 10% of what you were on at Manchester United and half of that will only be paid if you win the Champions League". Mourinho wouldn't have heard the rest as his agent's laughter would have drowned it out. Utter Colin Nish that one. Maybe though Jose would have been somewhat overawed at coming face to face with one of the highest paid CEO's in football and would have just agreed to join the Hoops?
One more made up incoming story to leave you with this week from HITC.com and it concerns the link with Strahinja Pavlovic from Partizan Belgrade. Once again this was actually one we were linked with in the summer but even the fact Pavlovich has already had his medical with AS Monaco it could still leave the way open for Celtic to pounce. Remarkable.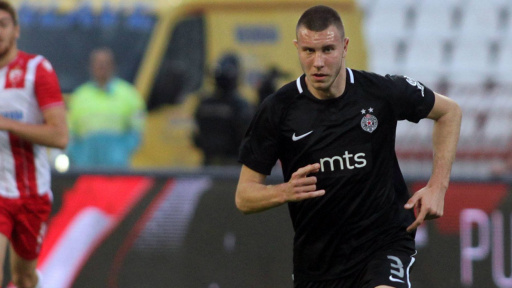 According to HITC a Serbian newspaper claims Monaco will pay €10 million (around £8.6m) for Pavlovich , and a potential €3m more (around £2.6m) in bonuses (aye I can smell that again too).
But and this is my favourite quote of the last six months! "it stresses that an agreement for the 18-year-old – who admitted to being 'flattered' by Celtic's alleged interest – has 'not yet been made into paper paraphernalia', and urges Monaco to 'hurry'.
Not yet made into paper paraphernalia. It was worth linking into that story just for that.
I'll pop back in soon for another transfer nonsense update. Hopefully we'll have hooked that big Wanyama deal by then.
Niall J