If David Potter's article yesterday on The Celtic Star featured the best result against Raith Rovers in the League Cup then today's covers the worst. Firstly a reminder on the good game against the Kirkcaldy side…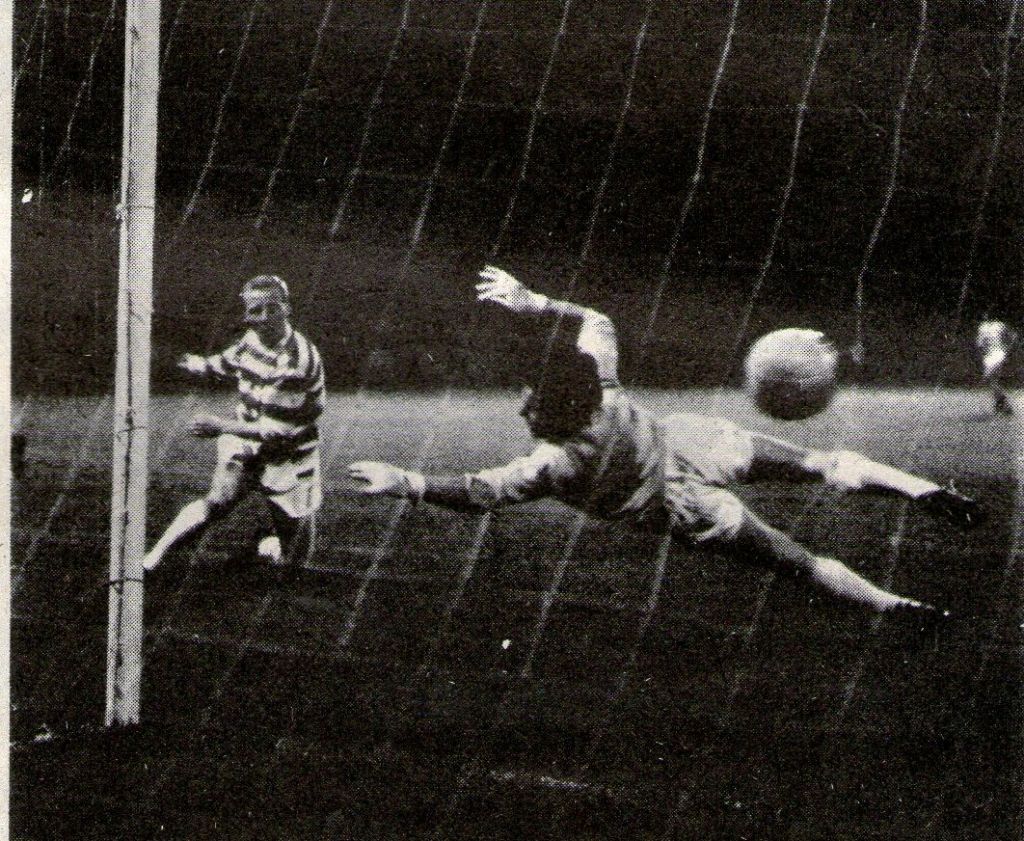 READ THIS…Another Year, Another League Cup Quarter Final – David Potter
CELTIC v RAITH ROVERS IN 1994…WAS THIS THE WORST OF THEM ALL?
Those of us of the melancholic, or masochistic, disposition occasionally muse on what was the most painful experience of them all. I have narrowed mine down to three – the Scottish Cup final replay v Dunfermline of 1961, the European Cup final of 1970 v Feyenoord, and the Scottish League Cup final of 1994 v Raith Rovers.
All three were Cup finals and Cup final defeats are far more difficult to accept than ordinary League games – the crowing of the opposition poncing about with the trophy, the Press and media showing their true colours and talking about "joy" and "a good thing for Scottish football", the "so near yet so far" feeling and the devastating blow of anti-climax are all hard to come to terms with – but the three horrors that I have selected all have one thing in common, namely that Celtic should have won. In all three cases, they were the favourites and had better players than the opposition.
1961 was caused by inexperience, 1970 by over-confidence but 1994 was caused by a whole medley of things. In 1994 we were on our knees. The coup in March had seen a gleam of light, but the new season, after a decent start, had faltered and the League was already disappearing thanks to a string of feckless draws in games that should have been won. ("What was the difference between Celtic and Cardinal Winning? Well, the Cardinal is winning…."). We were homeless as well, for Parkhead was under re-development and we were playing our home games at Hampden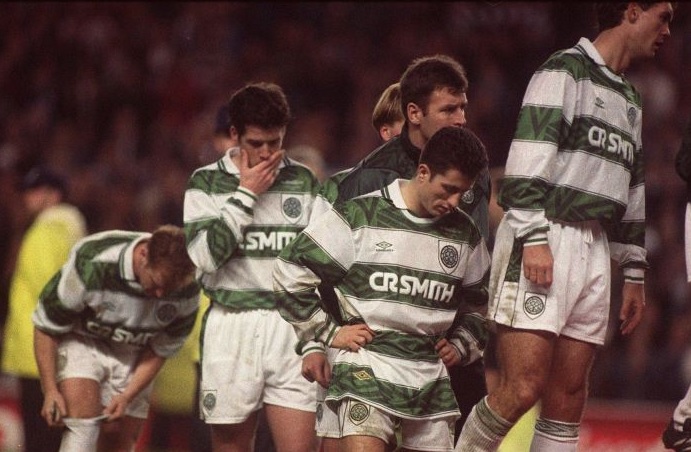 The team had talent in Paul McStay and John Collins and a few others, but a glance at that team sheet of those who took the field at Ibrox that mild, crisp late November day would show a number of players who were, frankly, a little short of Celtic class. Andy Walker was good enough but past his best, and Charlie Nicholas (what a curse that man has been to Celtic these past 40 years!) had never shown what he was capable of since his return – and of course those of us who recalled 1983 knew what he could do. In defence, Tom Boyd was an outstanding performer, but Mark McNally, Tony Mowbray and Mike Galloway were little more than honest journeymen, and it was difficult to give a reason for why Gordon Marshall was preferred to Paddy Bonner in the goal.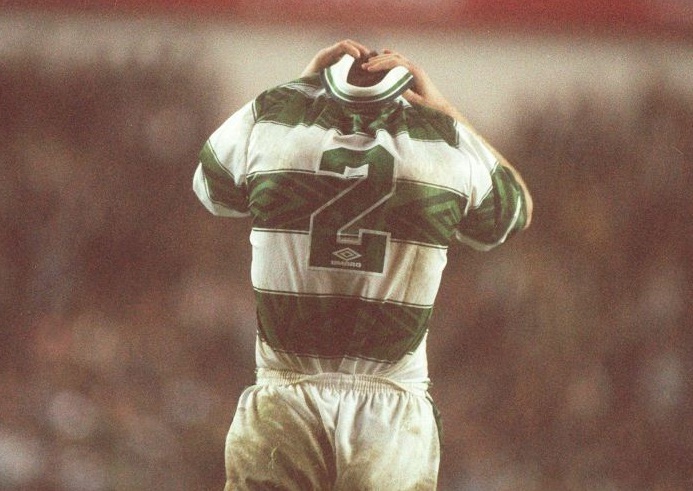 The opponents were First Division Raith Rovers. They had been relegated last year, but were fighting back. They played well together, worked hard but did not look invincible. Indeed they had needed a penalty shoot out to beat Airdrie in the semi-final, and it was their first final of either Cup since 1949. Since 1883, they had won no major Scottish honour. Nevertheless, they had mobilised a local support large enough to take over the Govan Stand, and it was their day out. It was a shame that their support that day was about four times larger than their average home gate!
Celtic had qualified for the final with competence rather than brilliance, beating both Dundee teams and then in the semi-final we got the better of an Aberdeen side which, like Celtic, had seen better days, and whose sufferings would last longer than Celtic's. Nevertheless, in spite of form which rarely rose above the mediocre, this League Cup final was seen as the way for Celtic to kick-start their season, and for manager Tommy Burns to win his first trophy.
Raith started better, but by half time Andy Walker with a great diving header had cancelled out Steve Crawford's goal, and Celtic were slowly gaining the ascendancy. This remained true all through the second half but the deluge of goals simply did not come until the 84th minute when Charlie Nicholas was on hand to score what looked like a winner from a rebound from the post. The euphoria lasted only two minutes however.
The defence failed to clear a ball, it came to Jason Dair (who was incidentally the nephew of Jim Baxter) and Dair hammered a shot straight at Marshall. One felt that Marshall should have grasped the ball, but he could only parry it and the ball came straight to the head of Gordon Dalziel which levelled the tie when it seemed that Celtic had won it.
It was a bitter blow, and, as is often the case, extra time yielded nothing from two exhausted teams, and the final went to a penalty shoot-out, a form of football in which Celtic seldom excelled with bitter memories going back to Dixie Deans in 1972 against Inter Milan, and the Scottish Cup final of 1990 against Aberdeen.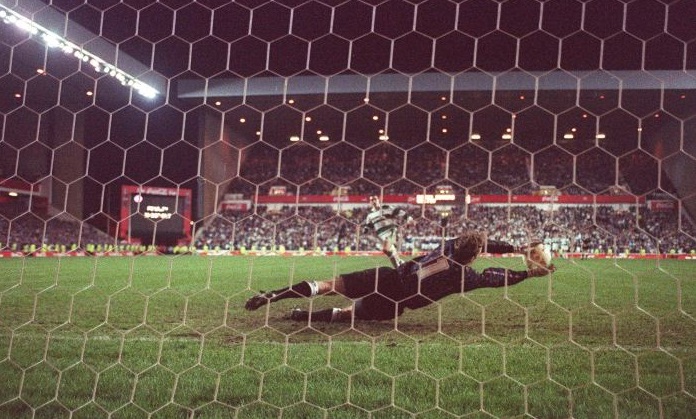 And in that agonising crucible that was Ibrox, we all know that it was Paul McStay who missed the vital penalty. He was not only the best player on the park (he usually was), but he was also the best player in Scottish football over the previous ten years and for the next three years until injury (ironically sustained at Stark's Park, Kirkcaldy) brought his magnificent career to a conclusion. He had dreadful ill luck in his career. He played in terrible times for the club, and on this day he was the most devastated man on the planet. Shamefully, some Celtic fans turned on him, but then again, some Celtic fans have very short memories.
But it was not just Paul McStay who suffered the horrors of hell. The word "finished" was freely used about Celtic, as the death wish hovered permanently over the Celtic community now expecting failure. Rangers were once again allowed to win the Scottish League unchallenged, and although the spell was broken with the winning of the Scottish Cup (in an awful Cup final against another First Division team in Airdrie) it would be another few years before Celtic returned to anything like parity, let alone pre-eminence.
To their credit, the Celtic fans did not cause trouble that day, but the sight of shattered humanity pouring out of Ibrox, ashen-faced, tearful, walking slowly back to their buses, heads hanging, shoulders drooping, children crying, will remain for ever. At least two players of that Raith Rovers side were Celtic supporters, and one of their squad who was not playing that day, the late Ronnie Coyle, had played for Celtic. Each of them told their friends, after all the cant about "the happiest day of my life" and "a dream come true", that they wished that their triumph had been at the expense of someone else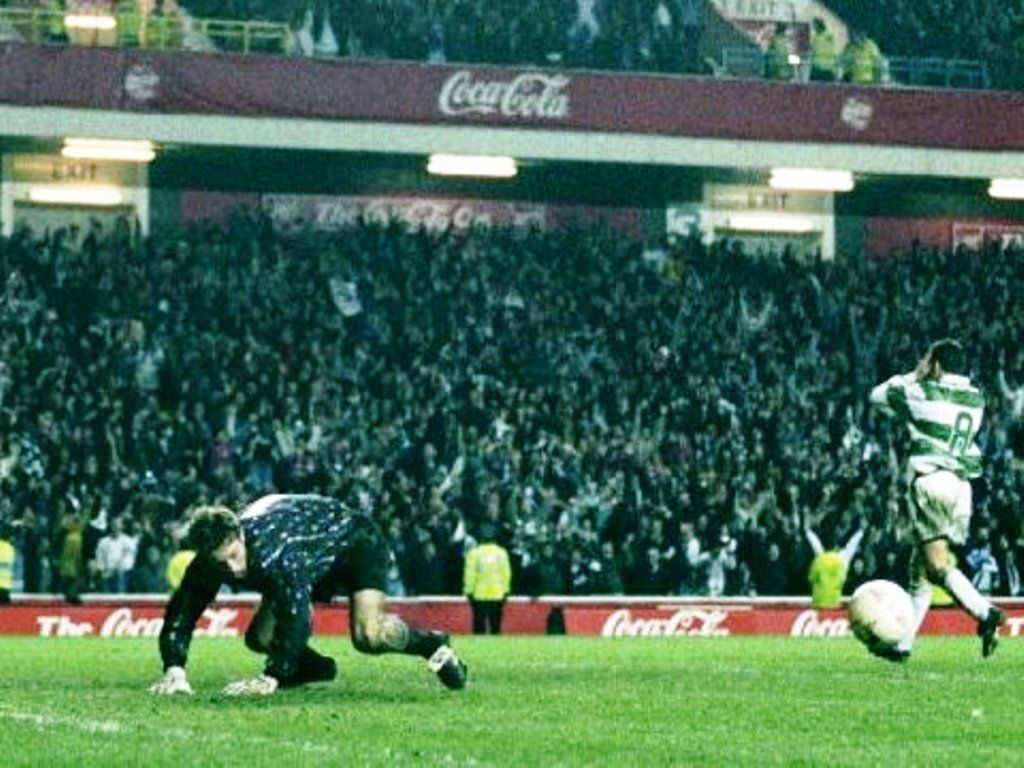 The devastation of that 1994/95 winter was total and all-pervasive. So many supporters simply gave up because it was hurting so much. It remains almost 27 years later a salutary reminder of what can happen. We must be very careful tomorrow night against Raith Rovers. We have faced them a good few times since 1994 of course and emerged triumphant. But the pain of that Sunday afternoon at Ibrox has not yet gone away and I don't think it ever will.
Such days must never be allowed to return.
David Potter