CRAIG WHYTE'S autobiography Into The Bear Pit is out today, eight years to the day since the old Rangers that he acquired for a pound from David Murray went into Administration. With the Rangers supporters unlikely to be too interested in paying this book any attention whatsoever the perceived wisdom in the media is that it is aimed very much at the Celtic Support who following the financial collapse at Ibrox in 2012 chanted his name loudly for the next few years.
But is Craig Whyte's Into The Bear Pit worthy of the Green pound in your pocket?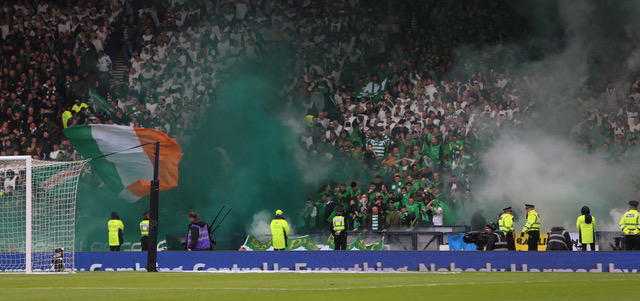 Here's the preamble on Amazon for this opportunistic enterprise.
"From being the most dominant club in Scottish football history, Rangers F.C., one of the most famous and powerful names in British sport, was sold to venture capitalist Craig Whyte in 2011 . . . for £1.
"When Whyte walked through the gates at Ibrox, the club was mired in debt and plagued with a toxic culture which seeped everywhere – from the corridors of power to a sectarian hard core in the stands. The 'great Whyte hope' was touted for a time as Rangers' saviour but he was soon hung out to dry as the fall guy for Rangers' misery as the unthinkable happened. The club was plunged into liquidation and the re-formed club suffered the indignity of being admitted to the third division, the lowest echelon of Scottish professional football'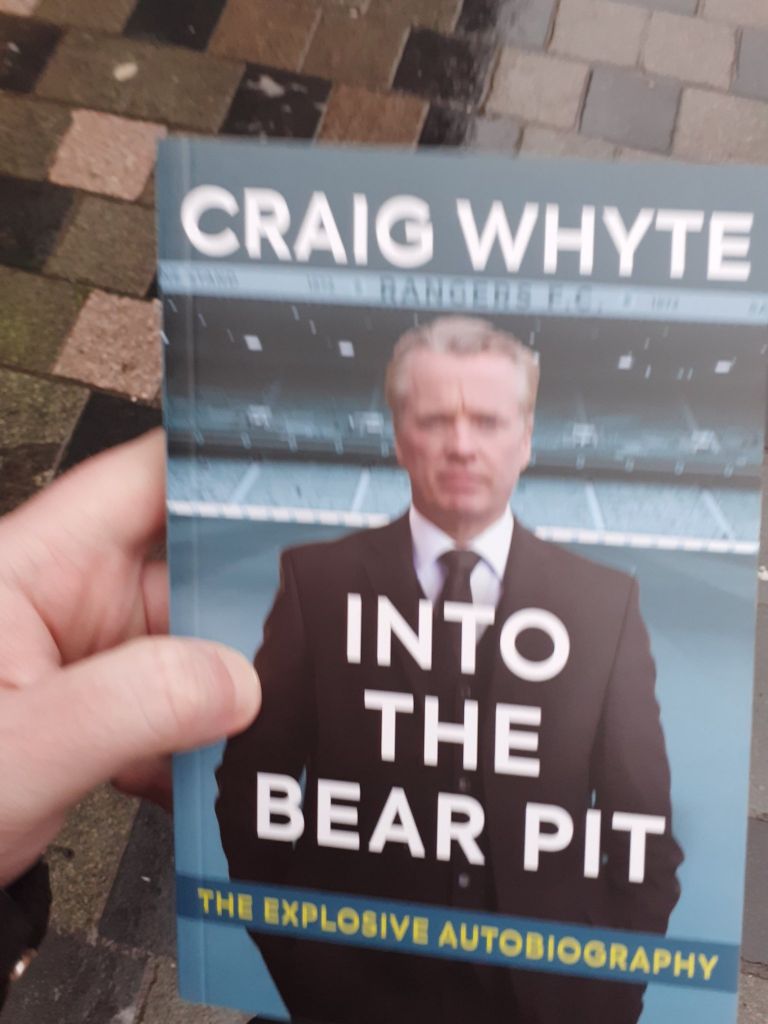 "The demise of Rangers saw Whyte's reputation eviscerated on the pages of every newspaper in the country, his name vilified on radio shows, TV programmes and blogs as every aspect of his professional and personal life was picked over. In 2012 he was arrested and accused of fraud. He was put on trial where he faced the full might and resources of the government for his role in the downfall of the club. Although he was ultimately acquitted of all charges, he had to endure years of false accusations from some media outlets and multiple death threats from obsessed fans.
"Full of startling revelations, this is the previously untold story of greed, corruption and scandal at the heart of Rangers F.C., told, definitively, by the man who was at the very centre of the storm," it reads.
The media were given extracts from the book and have been covering this over the past few weeks. You have probably read one or two of these features and there have been several interesting snippets, although just about everything needs to be taken with a very large pinch of salt.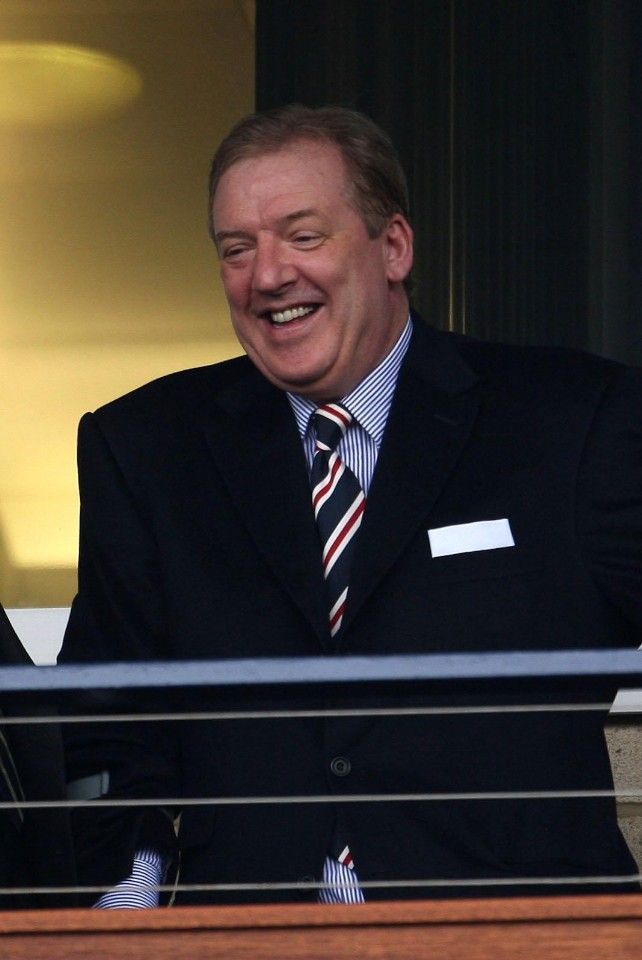 Last week, for instance, we were reading about how Whyte reckons that David Murray's Rangers had cheated Scottish football for a decade with his dodgy tax scam. He also blamed Ally McCoist's inability to navigate his way through the qualifiers for both the Champions League and the Europa League in the autumn of 2011.
Whyte revealed that he wanted to replace McCoist with Derek McInnes but he had inherited McCoist's contract that would have cost Rangers £1million to pay him off. Whyte's hands were therefore tied, he had to keep McCoist, a manager he did not rate, and his fate was effectively sealed because 'Super Salary' was indeed hopeless as a football manager.
Okay, we get all that but Whyte seems to have forgotten that he – as Rangers owner – he knew that Rangers FC had applied for and received from the SFA the licence to play in European football in season 2011-12 despite knowing that he had outstanding social taxes.
It is true to state that Craig Whyte did not apply for the licence. That was done in March/April 2011 when Sir David Murray still owned RFC. Alistair Johnson signed the Interim accounts on 1 April 2011 that misrepresented the true status of the tax due on the so-called Wee Tax Case as a liability with discussions.
This was backed by auditors Grant Thornton letter to SFA that Regan referred to in the 7 Dec 2011 email to RFC.
What Whyte did do was to continue the misrepresentation during the monitoring stages in June and September and in fact the Compliance Officer charges in May 2018 only relate to the monitoring under Craig Whyte.
The Res 12 guys questioned that in May 2018 when HMRC minutes of 21 March 2011 turned up. Celtic refused to handle so they sent them to SFA in June 2018 and in July the SFA came up with the CAS cul-de-sac.
Celtic have steadfastly refused to pressure SFA to conclude their investigation into ALL of the process in 2011 for reasons we suspect are part of the 5 Way which Celtic denied seeing and are refusing to answer shareholder questions put since the AGM last November
So to clarify, although licence granted before Craig Whyte took over, he did repeat similar reasons disguising its true status as payable as was made under David Murray's tenure. It's a pity Craig Whyte did not set out his part truthfully/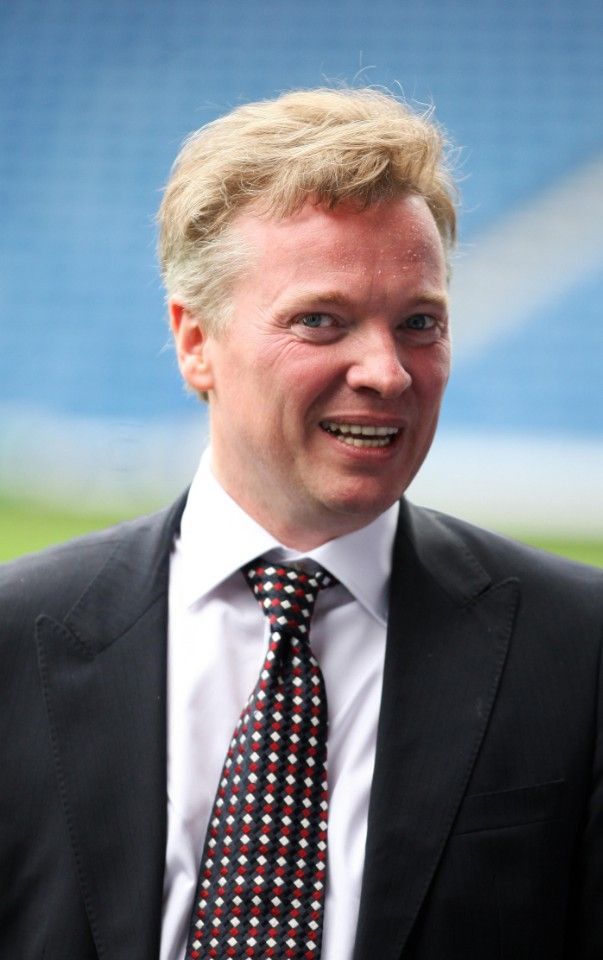 Whyte claims in his book that had McCoist not screwed up both chances to get through those qualifiers then Administration would never have happened and he'd still be running the old club today.
And in order to have got to that position Craig Whyte would have cheated Celtic out of at least £10 million by fraudulently applying for a UEFA licence that he was clearly not entitled to receive, due to the outstanding social taxes.
So bear that in mind when you're thinking about lining his pockets. And anyone who does buy it, have a read through it and pass it on to other Celts to save them a few quid and limit the take as much as possible.
The MSM have claimed that Into The Bear Pit aimed at the Green Pound, and it was with our Green Pounds that he attempted to save Rangers the impending doom of financial collapse.
Last night I asked Stephen O'Donnell, author of a much more insightful book on this subject, Tangled Up in Blue for some feedback on Whyte's book.
Waterstones had the Craig Whyte book on sale today. Had thought it wasnt being released until Friday pic.twitter.com/UIYiEipxs1

— Michael (@JTheais) February 11, 2020
Stephen's message was interesting: "I've had a wee spike in sales after Tangled up in Blue appeared as the first book on the 'Customers also bought' list on Craig Whyte's Amazon page.
"Still no joy trying to get the book reviewed in the MSM, Kevin McKenna is the latest to report that he loved the book but there are no takers, joining Hugh MacDonald, Andrew McFadyen and others. It's not as if these guys are outsiders or internet bampots like us but nobody's biting. I wonder why?"
So it's interesting that the more considered book is completely ignored but all the papers have been keen to run Whyte's self interest, biased propaganda. So rather that talk any more about Whyte's book, here's a relevant snippet from Tangled Up in Blue, which as mentioned above, is available on Amazon and is feared by newspaper editors up and down the country.
From Tangled Up in Blue by Stephen O'Donnell…
In November 2010, Rangers supporters were given hope that the club's financial woes might be coming to an end, as the longed for 'Whyte knight' finally appeared on the landscape of Scottish football in the form of the hitherto unheralded businessman, Craig Whyte, who, it was revealed, was in negotiations with David Murray to buy the club.
According to a report in the Daily Record, Whyte was a 'financial whizzkid from Motherwell' and a 'self-made billionaire', whose 'wealth is off the radar' and who now stood 'on the brink of pulling off the biggest deal of his life' by completing a takeover of his beloved Glasgow Rangers, the club he had supported since he was a boy.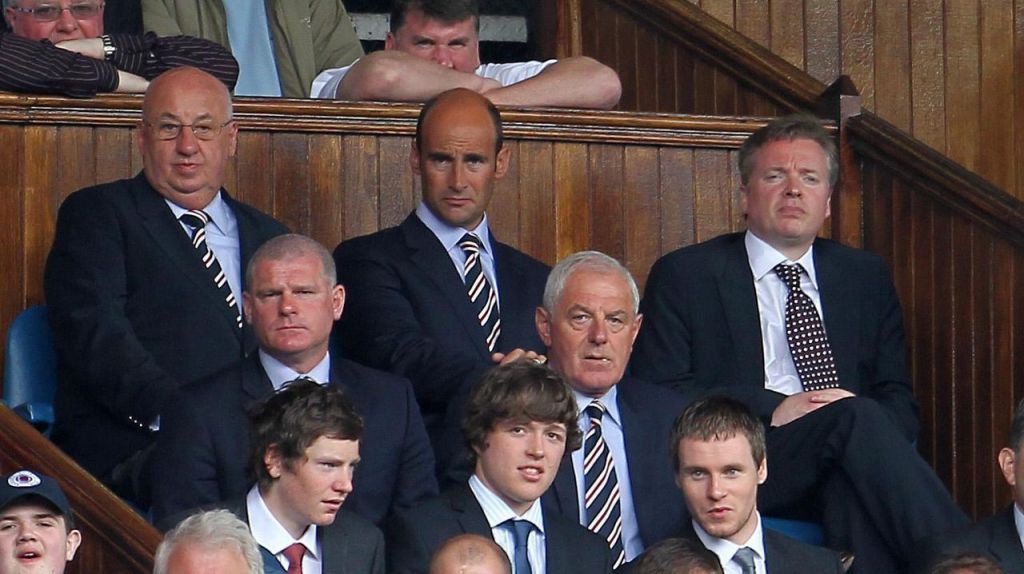 With the ruinous tax case still hanging over Ibrox, Rangers fans were overjoyed at the imminent prospect of an end to their worst fears, but the main problem with the Record story was that it was bollocks.
Whyte was interested in buying the club all right, but he was very far from being a billionaire (Celtic fans were referring to him being more accurately a thousandaire-Ed), as any quick google search of his record would have revealed.
He seemed in fact to be a complete nobody, a spiv with a portfolio of collapsed businesses and a history of specialising in breaking up liquidated and financially stricken firms. He had even been disqualified from being a company director for seven years in June 2000, after two of his companies failed to deliver their annual accounts, at which point the prospective new Rangers owner had decamped to Monaco and become an international man of mystery.
It seems that Whyte had simply told his PR people, when journalists enquired about the extent of his wealth, to 'tell them I'm a billionaire' and the Record had grasped the line only too eagerly, before adding their own embellishments.
The November report in the tabloid had also claimed that Whyte may have been in a position to tie up a deal with Murray in time to fund a massive spending spree in the January transfer window, but the negotiations dragged on, with Whyte's lawyers frustrated by Rangers' apparent reluctance to reveal the full extent of the club's tax liabilities, and other financial issues, to the prospective buyer's due diligence process.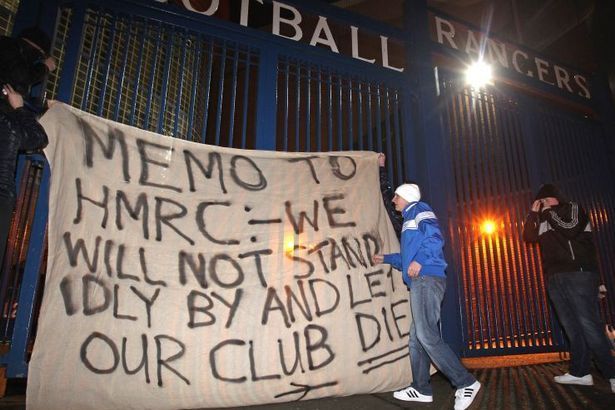 Similarly, Rangers chairman Alastair Johnston, as head of the takeover approval board, the club's vetting committee, was sceptical about Whyte's alleged resources after engaging the services of a firm of private investigators to scrutinise the potential new owner's distinctly unimpressive business background. Johnston eventually urged Murray to walk away from the Whyte deal, but, with the tax case looming, the former chairman was by now desperate to offload the club and he had been incentivised to do so by Lloyds, who promised to allow Murray to buy back his metals business, the original trading function of MIH, at a discounted rate if he could sell his 85% shareholding in Rangers and recoup the money which the bank were still owed.
Johnston and the vetting committee lacked the power to block the takeover, and ultimately it was Murray's decision to sell, with the owner eventually informing Johnston that it was too late to stop the deal going ahead.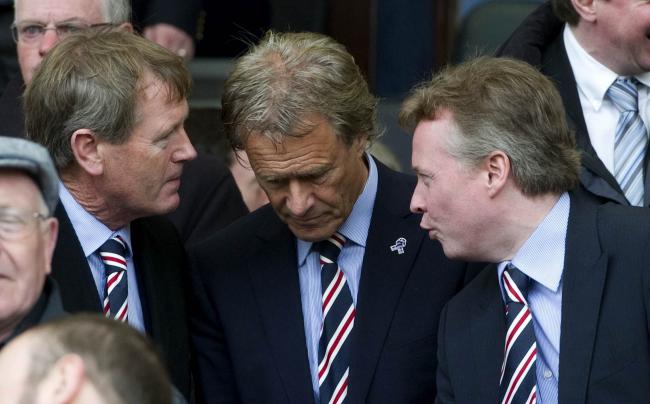 In the end, Murray sold the club, of which he had been the owner, custodian and majority shareholder for over twenty two years, and chairman for most of that time, to Whyte's 'Wavetower Limited', a company registered in the British Virgin Islands and soon to be renamed 'The Rangers Football Club Group Ltd', for a token £1 on 6 May 2011.
Of course, Whyte still had to find the money to pay off Lloyds, and with the downsizing measures put in place by the bank finally taking effect, and thanks largely to two consecutive seasons of Champions League qualification, the club's debts had been significantly reduced, from £30m in 2008 to £18m by the time of Whyte's purchase. But, not being a billionaire, the new owner didn't have a spare £18m in loose change lying about in his Grantown-on-Spey castle, so he mortgaged the club's future season ticket sales with a company called Ticketus in London and secured the money for his takeover that way.
It was imperative for Murray's tarnished legacy at Ibrox that he should at least pass the club on to a competent successor, but instead he had now handed Rangers over to a man who appeared to be a liquidation specialist.
Stephen O'Donnell
So while the Celtic Support cheered Whyte and chanted his name at games – and we all appreciate the noise up factor – just bear in mind that this Spiv tried and failed to con his way through to gain the desperately needed survival cash from European football at Celtic's expenses.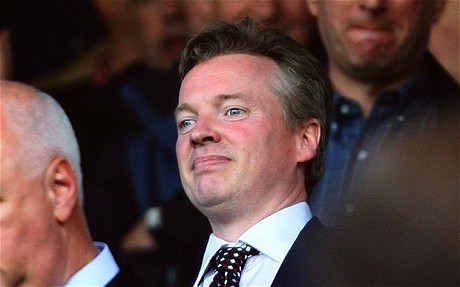 The work done by the Resolution 12 team has been outstanding but strangely Celtic don't want to know. Hopefully Auldheid will get one or two snippets of information form the book but it's unlikely to be anything of real significance.
David Murray cheated Celtic for a decade or more and bailed out before the Craigy Whyte hit the fan. Whyte tried and failed to blag his way through and in attempting to keep the club's head above water, he was quite prepared to con Celtic out of at least £10million.
And I bet he doesn't mention that in his book, that the MSM will cover and ridicule and no-one will take seriously. It's the more intelligent Tangled Up in Blue that they fear and will thus deny column inches. That's why you should read it.
PREVIOUS EXTRACTS FROM TANGLED UP IN BLUE ON THE CELTIC STAR….
The Celtic Support knows exactly what happened – Alastair Johnston…see HERE.
'How the Full Extent of Rangers' Debt Finally Became Public,' Stephen O'Donnell…see HERE.
'It's astonishing that Rangers essentially got away with what they did,' Tangled Up in Blue author…see HERE.