On this day in 1994, Fergus McCann completed his takeover and saved Celtic. We told the story of Fergus and the role of Celts For Change during these events, earlier on The Celtic Star. You can read those articles by clicking the following links: Fergus McCann – The Man Who Saved Celtic & How Celts For Change Played A Big Role In Saving The Club.
In addition to the story surrounding the takeover, we explore three Glasgow landmarks connected to this monumental day in the club's history. If you are based in the city and have been escaping the four wall confinement of lockdown with a few walks, then you may be interested to visit the following sites as you exercise.
Govan Town Hall: On 9 December 1993, an estimated 850 Celtic fans attended Govan Town Hall for the third rally of the Celts For Change movement. During this meeting, a vote was taken on whether to commence an immediate boycott of games with 65% voting against the notion at that stage. However, the meeting was poignant as it was indicative of the growing momentum that Celts For Change had gathered. The building is now the home of media studios Film City.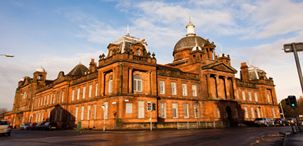 Address: Film City Glasgow, 401 Govan Road, Govan, Glasgow, G51 2QJ
City Halls: In late November and early December 1993, the City Halls hosted the first two rallies organised by Celts For Change. The group's first event attracted just 30 fans. However, by the time of the second meeting on 2 December, the rally had to be moved at the last minute to the larger hall within the building as, unexpectedly, 500 supporters turned up!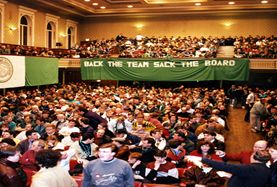 Address: Glasgow City Halls, Candleriggs, Glasgow, G1 1NQ
PKF OFFICES: Carlton Place was once a meeting point for convoys of Celtic Brake Clubs in the late 1800s. The street would also feature in Celtic history a century later as it was from the offices of PKF at 78 Carlton Place in September 1993 that Fergus McCann, Brian Dempsey and Dominic Keane held a press conference to unveil their proposal to take control of Celtic.
PKF (Insolvency Practitioners) were advisors to McCann and their offices, situated next to the River Clyde, were often frequented by the "rebels".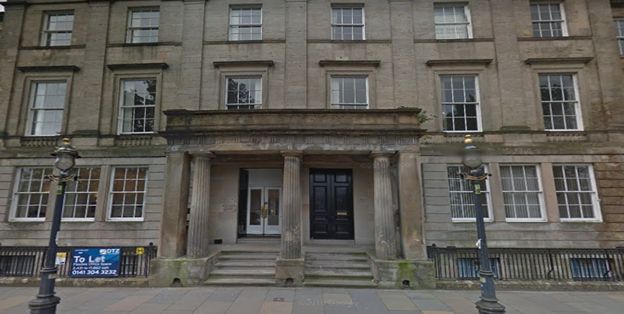 Address: PKF Offices, 78 Carlton Place, Glasgow, G5 9TH