CELTIC travel to McDiarmid Park in Perth tomorrow night to play St Johnstone in the Premiership and a win will guarantee that the Treble Treble winners remain at least 5 points clear at the top of the table.
I referenced the two games at the weekend in the opening comments in the Match Thread on the Celtic fans forum Celtic Noise, predicting a 3-0 win for Celtic and then expecting the pressure to get to the Rangers going to Tynecastle to face a side fighting for their Premiership lives and it all worked out as expected.
However I also tried to predict two difference Celtic teams depending on the tactical set-up and got those woefully wrong. Sandman, in his Definitive Player Ratings, noted that you have more chance of getting the lottery numbers correct than guessing the Celtic starting eleven these days.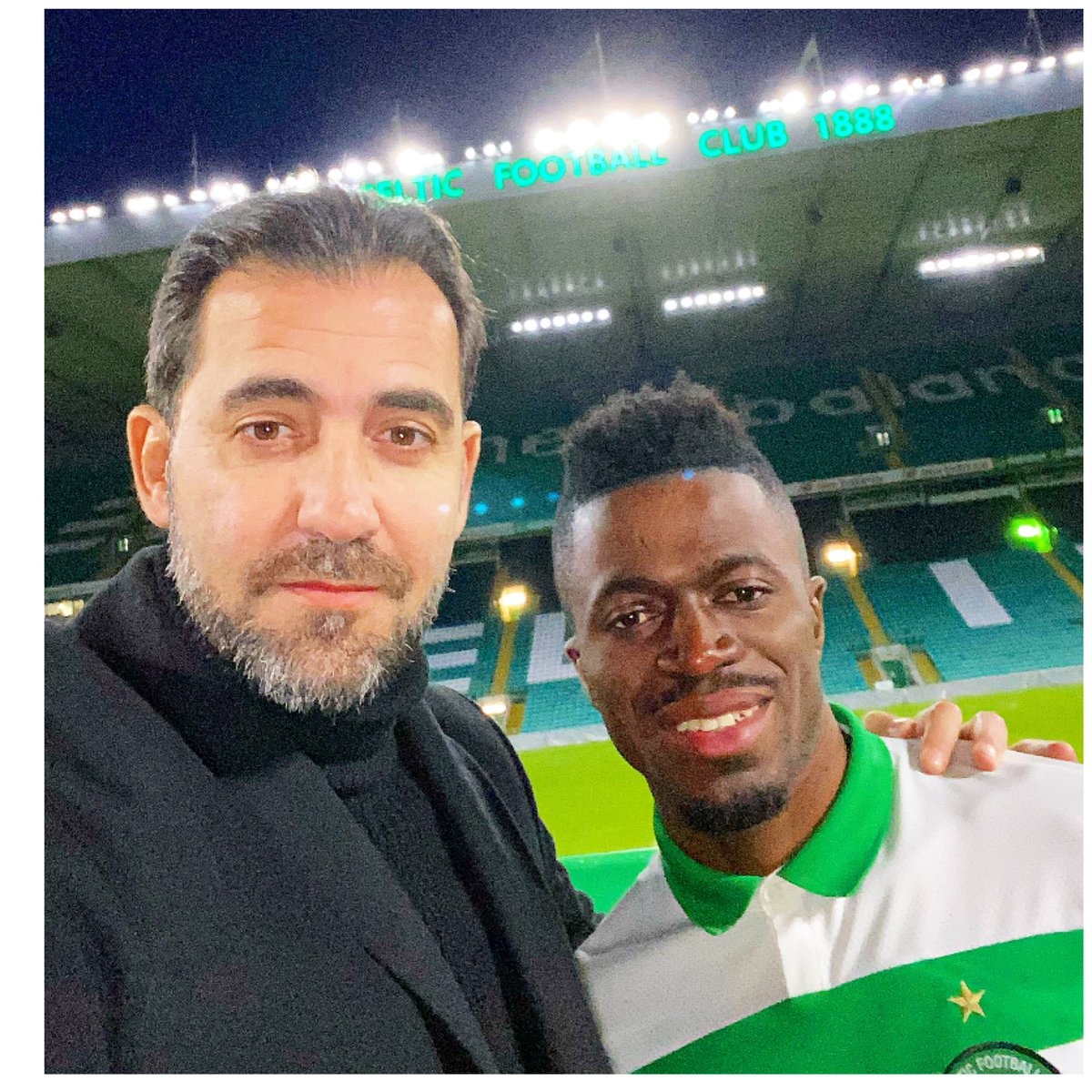 It's the same in the transfer window. Other than when a few strikers agents or the selling club tried to talk up their player and the price, Celtic have kept their activity under wraps. The usual ITK go-to Bhoys of the past have been quiet and after the long-awaited arrival of Soro yesterday, there's very little transfer gossip around with just a few days of the window remaining – and the game in Perth happening before that.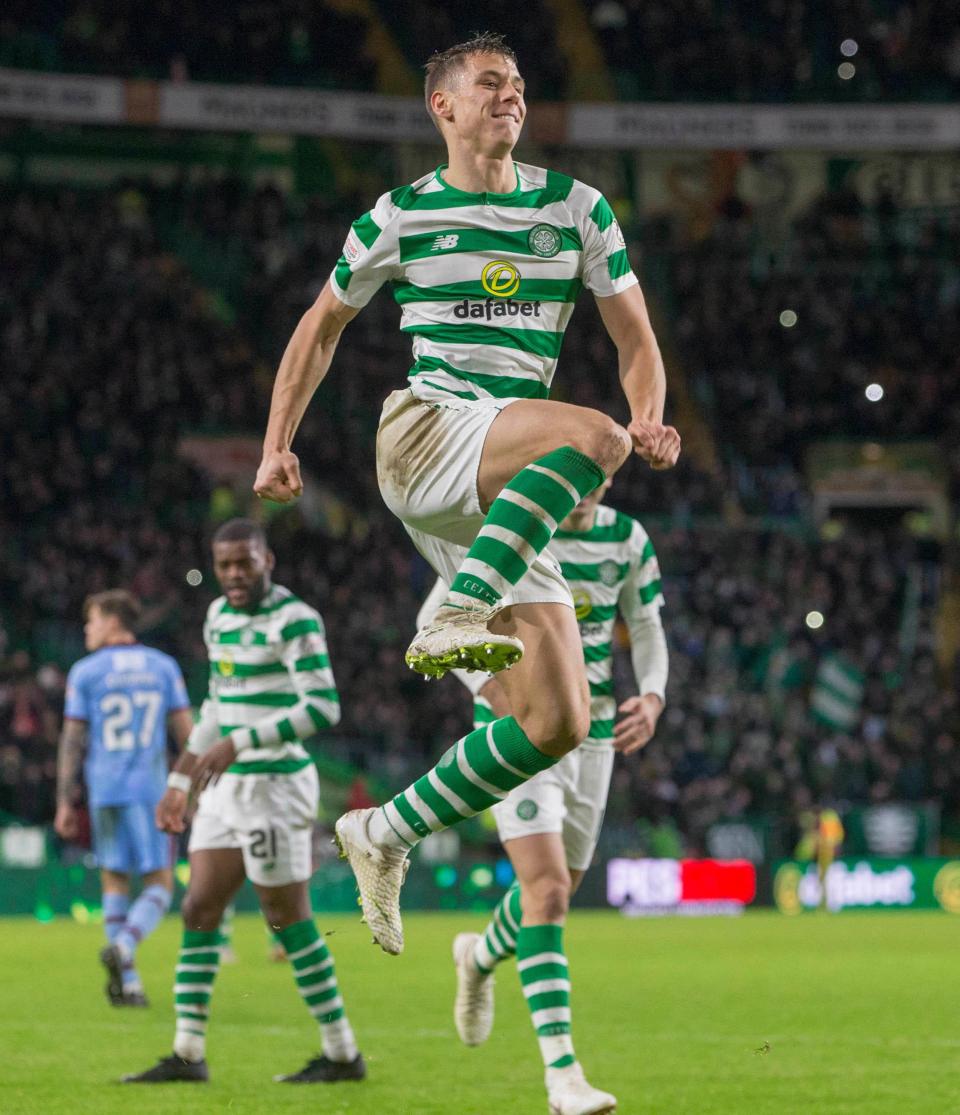 Benkovic could still be an option and so could Wanyama if Tottenham are realistic about the money side of things. Sending him to Celtic is better than having him there but nowhere near the squad. Plenty have noted that both players have had fitness issues so might not even meet the 'oven ready' requirements but both have done it at Celtic previously and are enduring frustrating times in the English Premier League where they are unlikely to kick a ball unless they move on.
Gone are the days under Brendan Rodgers when the team sheet would be leaked, and we used to get at least two reliable tip-offs on a regular basis. So there's np point in trying to guess the team for tomorrow. Saturday tells us Jonny Hayes is a wing back and Leigh Griiffiths works alongside Odsonne Edouard, so if Lenny wants to play Griffiths the 3-5-2 is the best shout.
That though requires Jeremie Frimpong as the right wing back and it takes Forrest and Johnston out of the team – both are big favourites of the manager.
So without Frimpong (assuming he's not fit) the formation used against Partick Thistle could be used. That would see Bauer at right back and perhaps Taylor at left back. Ajer should be back alongside Jullien and of course Forster will be in goals.
The diamond would have Ntcham and McGregor ahead of Brown and either Rogic or or maybe even Forrest with the to strikers up top.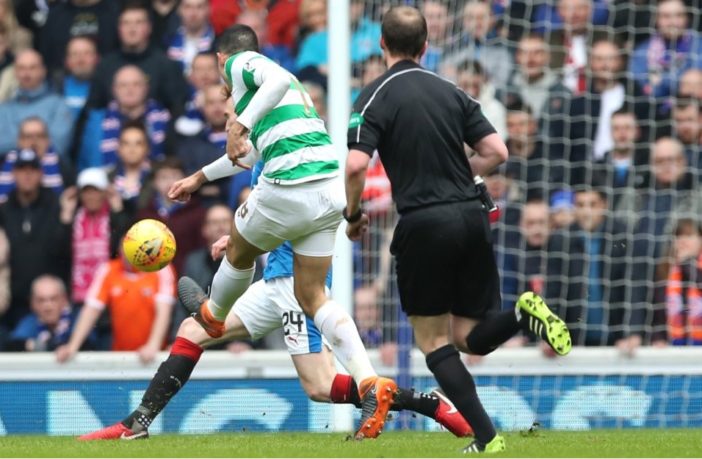 Ross County will take some confidence to Ibrox after their performance at Celtic Park and will be stuffy. Not expecting them to come away with anything though but a Celtic winning – with three stands full of the Hoops – will deflated the desperate punters at Ibrox.
Tommy Wright was moaning about not being bale to strengthen his squad while losing players in the window The cash tomorrow night from the extra stand given to Celtic fans will allow him to bring in up to 3 additions, so there is logic in what they are doing even if it does increase the advantage for the Hoops.
Not that I'm complaining. Looking forward to a wee trip to McDiarmid Park and expect another comfortable 3-0 win for the Hoops.
You are very welcome to join the conversation on Celtic Noise, signing up takes a few seconds and you can join in the Celtic chat in what is a brilliant wee forum and a great addition to the Celtic fans media.
SUPPORT CELTIC, SUPPORT CELTIC POOLS
Help raise money for Celtic Youth Development by joining the £1 weekly lottery and you could win up to £25,000 – just click on any one of the photographs below to join. Lots of our readers have already done so and they're now doing their bit to help fund Celtic Youth Development that can deliver the stars of tomorrow and beyond. And you might even win a few bob too!