Welcome to this week's Celtic Star transfer rumour fishing trip. First up we're with Fraser Forster and the strange case of the Scottish Premiership calculator.
According to Football Insider the value of Celtic's loan Bhoy from Southampton has sky rocketed to £25million on the back of his amazing performances for Celtic. Don't forget Lubo98 reported earlier this evening that The Telegraph were valuing The Wall at £20millon. Crazy he called it, just about sums that one up.
Fair enough moving to a bigger club often leads to an increase in value but who'd have thought that after only 20 games for your new club you'd go from quotes of £8 or 9million to £25million?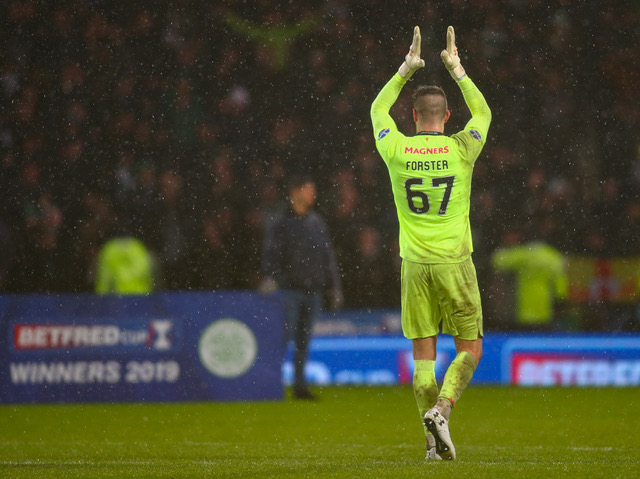 Don't know about you but I'm not certain a few saves from an overrated Colombian striker on Sunday is likely to push the price up that high. Some artistic licence being taken methinks.
It's especially debatable when you consider the man in question has moved from the 'best league in the world' to the poorer financed relation north of the border, often referred by those south of the Watford Gap as SPHell. A somewhat out of date title but there's certainly merit there. Given the disparity in wealth it's a very strange leap in value.
Then again the article does say – 'A Southampton source has told Football Insider the club are keeping close tabs on Forster and are expected to sell him on at a profit next summer'.
Considering that 'insider' isn't quoted at all and that the figure of £25 million isn't mentioned anywhere later in the article AND when Football Insider look for an inside track in Scotland they tend to go to Noel Whelan (ask your dad kids), you'd have to assume there's a bit of fishing going on from Football Insider and it doesn't seem to be for credible sources. This story smells of something and it certainly ain't roses.
Mind you if Glen Kamara can sign for 'the' Rangers for 50 grand and then having Juventus sniffing around at £8million maybe I've got it all wrong. No me neither.
Now let's move on to on story that actually (yes genuinely) looks like it might have something about it. No really.
Record Sport are reporting that Celtic 'are tracking £3m rated Ivory Coast youngster Ismaila Soro'.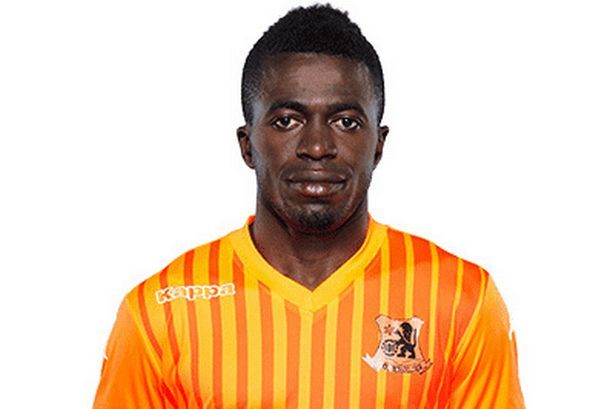 They go onto say 'Record Sport understands Parkhead scouts were in the stands to run the rule over the 21 year-old midfielder's display for Israel outfit Bnei Yehunda in their 2-1 win against Hapoel Beer Sheva at the weekend'.
Apparently Celtic have yet to make a move but have placed the midfielder on a list of potential targets.
The reason this could have legs? The clear comparisons are there with successful moves for Hatem Abd Elhamed and Nir Bitton (let's brush over Efe Ambrose shall we?) from the Israeli leagues and Neil Lennon's particular contacts in that part of the World, allied to the lad's position make this a possibility.
He's a defensive midfielder, 21 years old and at £3 million is just the sort of position, age and price range Celtic like to get involved at. Add to this Scott Brown is still having to play almost every game for the club when he's nearly 35 and it may indicate the club are looking at bit of future planning – someone fell off his seat at the back there, could you help him to his feet?-
OK not convinced? Let's put it this way. Nick Hammond knocks at Peter Lawwell's door he tells him we need to look at replacing Broony. Just as the door is about to slam shut, Nick exclaims through the gap that it's about a third of the price of Victor Wanyama. Bet you Peter is suddenly paying attention now and so therefore should we.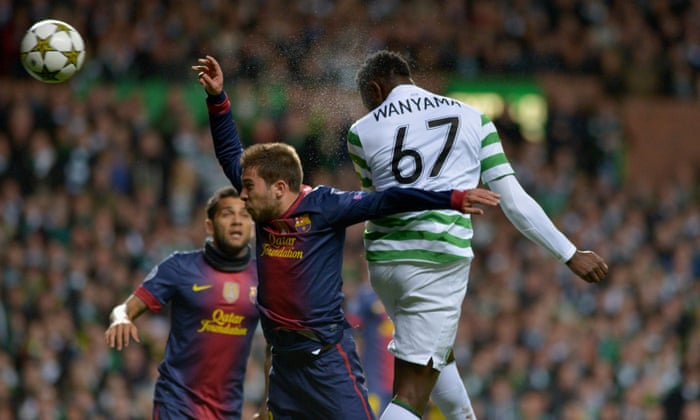 Listen it could be nonsense but if it comes to light Dudu Dahan is the players agent, I'll bet you more than a few shekels we'll be seeing Ismaila Soro under the disco lights rather than Big Vic.
There's even more worth to that particular story when you tie it in with another that might have legs.
If we're looking at this one having any chance of happening it doesn't look like it'll be in the January transfer window. It appears this one if not completely made up nonsense of course may be one for the summer free for all.
Bundesliga 2's Heidenheim midfielder Niklas Dorsch has ruled out the prospect of joining Celtic in the January transfer window, while speaking to German newspaper Bild.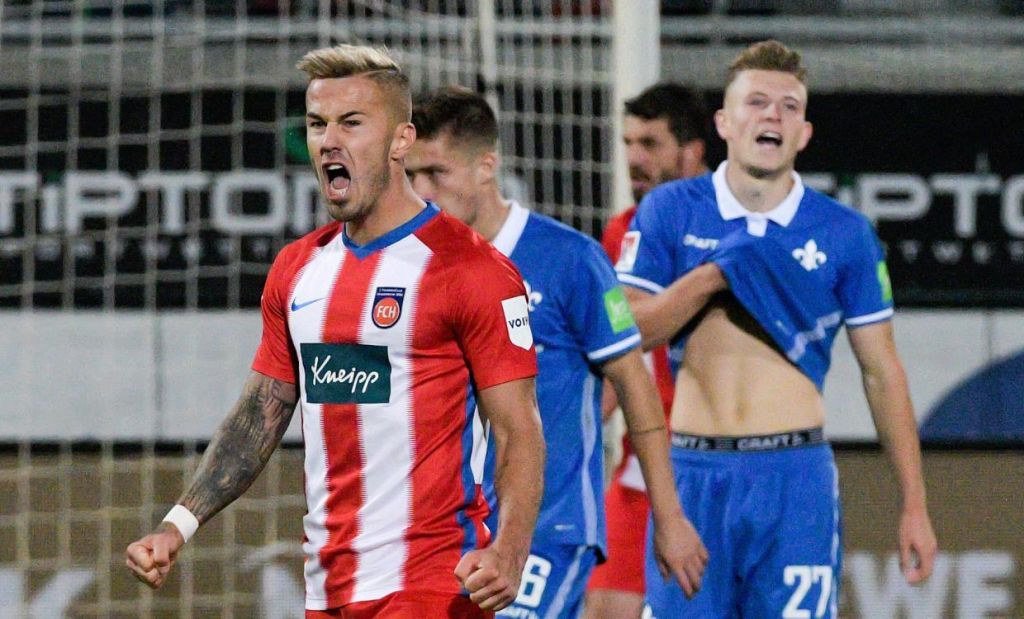 Dorsch is a story that came about a few weeks back but there was little follow up on it until the last few days. The lad has a good pedigree coming through the Bayern Munich Academy before dropping to Bundesliga 2 with Heidenheim.
According to Bild, Dorsch 'who has been compared to Germany international Toni Kroos (Aye right) thanks to his 'supreme passing range', has been forced to drop down a division to prove his worth after failing to make the grade at the Allianz Arena'.
Dorsch, when asked directly about the prospect of moving to Scotland next month, has made it clear that he is not going to walk away from promotion-chasing Heidenheim midway through a promising campaign – immediately signalling him out as worthy of consideration for character alone, what with feeling walking out midway through a season as being rather selfish behaviour.
Dorsch is quoted as saying "I have time, (a move) will not be an issue until the summer,"
According to Bild, 'Dorsch is averaging 2.5 tackles per game and completing 90 per cent of his passes in Germany's second tier, the Germany U21 international is the kind of technically gifted, high-energy midfielder who Celtic manager Neil Lennon tends to get the best out of'.
It certainly is and again it's one I think might have some credence to it. Might be better getting to Glasgow for a look around in May rather than December anyway. We do need to sell the move after all.
I'm sure there will be a bit of interest, especially if the rumoured £2.8million buyout clause is genuine. But given his age and position, as well of course as the cost (and yes Peter the sell on value too) it looks like both Dorsch and Soro are ones to keep an eye on. So we'll do that…just for you.
Let's finish off this weeks 'Rumour has it' nonsense with one that we can hope is just that.
Adrian Akande a 16 year old (wonderkid no doubt) winger has apparently decided that the grand surroundings of the Surrey Hills and Chelsea's training ground in the millionaire stockbroker belt of Cobham, is no longer of interest to him (not for a minute am I suggesting that decision has been taken for him you understand) and has instructed his agent (he's sixteen for God's sake) to move him on. Clearly he's a talented boy because at the start of September this lad was linked with Celtic, West Ham, Manchester United, Liverpool and Tottenham.
If you removed West Ham from that list you'd say he had some big clubs on his tail. Promising link then.
Well sorry to pee in your pint but since then he's been reported to have had his sights lowered by interest from first of all Hoffenheim before dropping like a stone by reportedly going on trial at Scottish League 'challengers' 'the' Rangers. The latest story appearing in The Scotsman.
If it's Joel Sked you know it's likely a tedious link, on this occasion Sked isn't the writer and although I'm willing to give David Gunn the benefit of the doubt, if for no other reason than he's not Joel Sked, I'm fairly certain Celtic's interest is simply a lazy comparison and we're not really interested in moving quickly as we're not really interested in moving anywhere near the lad.
It would appear then that his agent has tried aiming high, called in a few favours and hoped that some club might fall for this and get hooked in on this one. Seems they've found just the perfect fall guys. Poor kid.
The fact Celtic have at present 27 wingers (or thereabouts) in their first team squad hasn't stopped HITC now claiming Celtic will have to be quick off the mark if they want to compete for his services. Let's be honest we don't really appear to be shopping in the same market as 'the' Rangers and certainly not for their trialists. Seems a very clear case of a Chelsea player failing to make the grade and an agent drumming up a bit of interest by hawking him around in the media.
Right then, see you next week for a mixture of genuine contenders and the downright Michael Fish of Celtic rumours.
Rumour has it there's a big catch round these waters and we'll try and land it for you but chances are we'll probably throw it back.
Niall J