THE next few weeks will confirm whether The Celtic Board are serious about pushing the club forward and are committed to winning Ten in a Row or if they just talk the talk and are merely taking us all for mugs.
The £25million that they received for Kieran Tierney must be re-invested in the playing squad and one man who agrees with that is Celtic manager Neil Lennon.
"I'll be standing with my hands out," Lenny said yesterday as reported in Scottish Sun.
"We'll look to bring another left-back in, no question, and a right-back as well, a left winger, a right winger and maybe a centre-forward."
So that's five players that the manager wants to add to his squad and he has gone public with his wish list, perhaps to help ensure that the funds do get re-invested in the playing squad and don't mysterious disappear into the club's coffers.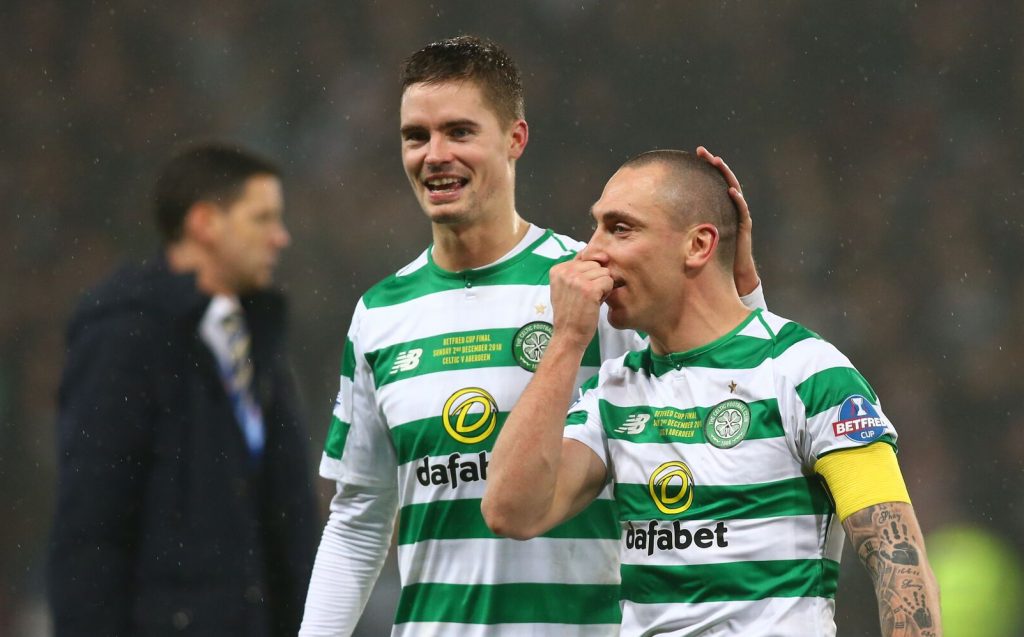 Last season's top back four at Celtic when everyone was fit, probably looked like Lustig, Boyata, Benkovic and Tierney. Remarkably this morning we all know that they are all gone.
Lustig was allowed to leave after Celtic didn't want to take up the one year option on his existing contract and then tried to cut a deal at a lower wage. The Swede was desperate to stay but wanted a longer term deal. Nothing could be sorted and he left for Gent.
Boyata could have been sold for between £9-12million last August to Fulham. He came back from the World Cup having stalled on signing a new Celtic deal before going to Russia, and went on strike ahead of THAT game in Athens. Rodgers brought him back into the team but the move didn't happen, on Rodgers' insistence and eventually he left in May joining Hertha Berlin on a free transfer.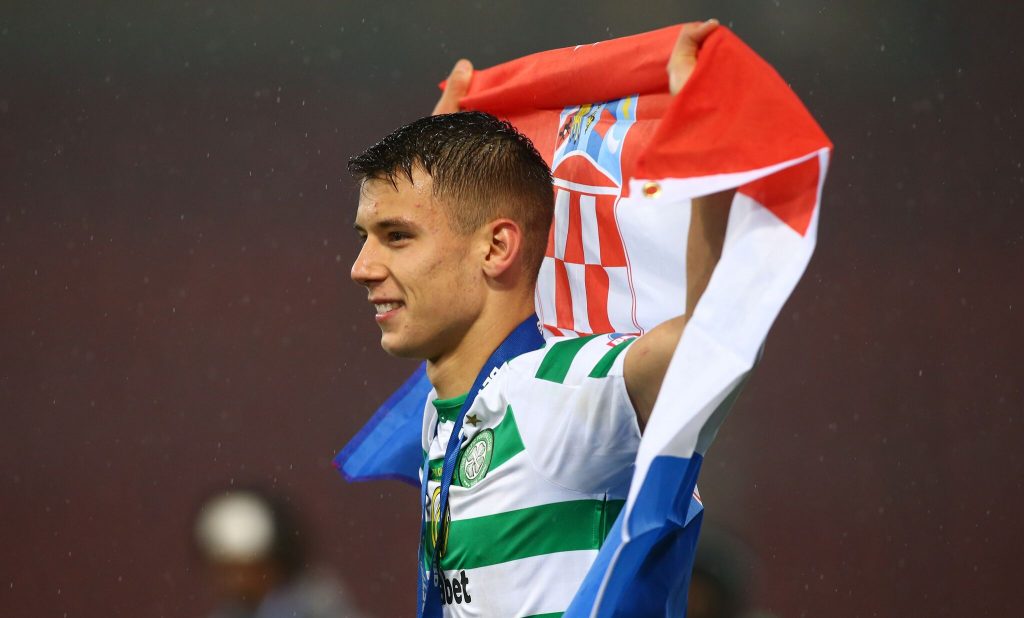 Benkovic returned to Leicester at the end of his loan spell and has moved up the pecking order there after the sale of Harry Maguire to Manchester Utd for a remarkable £80million – Rodgers tried to use some of that cash yesterday to tempt Celtic into selling Callum McGregor – see HERE. And anyone who reckoned that Benkovic might be coming back on loan again, hasn't read the situation properly. Neil Lennon certainly did, see the lack of game-time he gave to the Rodgers alone players after taking over in February.
Then there's Kieran Tierney, who as we all know, signed for Arsenal yesterday and incidentally earning himself a five year contract worth £19,500,000 to him in salary. That's over 5 years, it's £3,900,000 a year, £325,000 a month, or £75,000 a week if you prefer.
So all four are gone. Celtic got £25million for Tierney, one player was on loan and the other two left as their contracts had ended.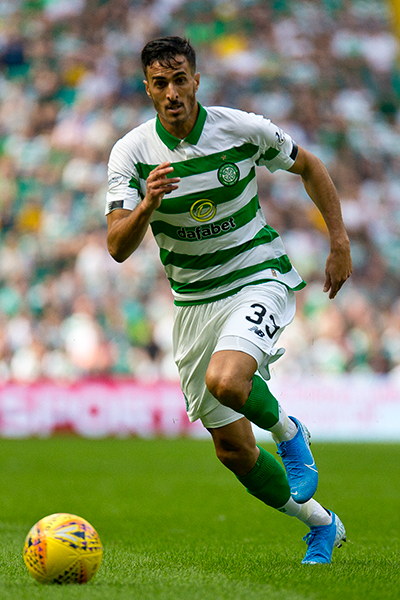 What's our current top back four to replace them?
Mikael Lustig out and Hatem Abd Elhamed in – the new signing has got off to a promising start but other right backs left the club in the summer and the only other player we have for that position is Anthony Ralston. It's not clear if Neil Lennon really fancies him or not. A new recruit is needed.
At left back Kieran has gone and Boli Bolingoli has come in. Remember when David Moyes took over from Alex Ferguson at Manchester Utd? Everyone knew that was going to be huge boots to fill and Moyes struggled, perhaps has never recovered. Bolingoli was having a shocker in Cluj just as Tierney was heading for the departure lounge at Edinburgh Airport. He was highly rated at Rapid Vienna, a team well short of the quality we saw from RB Salzburg last season, and should be given time and encouragement. But as Lenny has said, we need another player to come in.
The decision to drop our interest in Romain Perraud who went to Brest instead is somewhat baffling, as he was reasonably priced and Lenny fancied him. Some thought it was a signal that KT might stay after all, but just look at those numbers above to appreciate that that was not going to happen. Another left back, from further down the list that Perraud, is needed. Hopefully he's decent.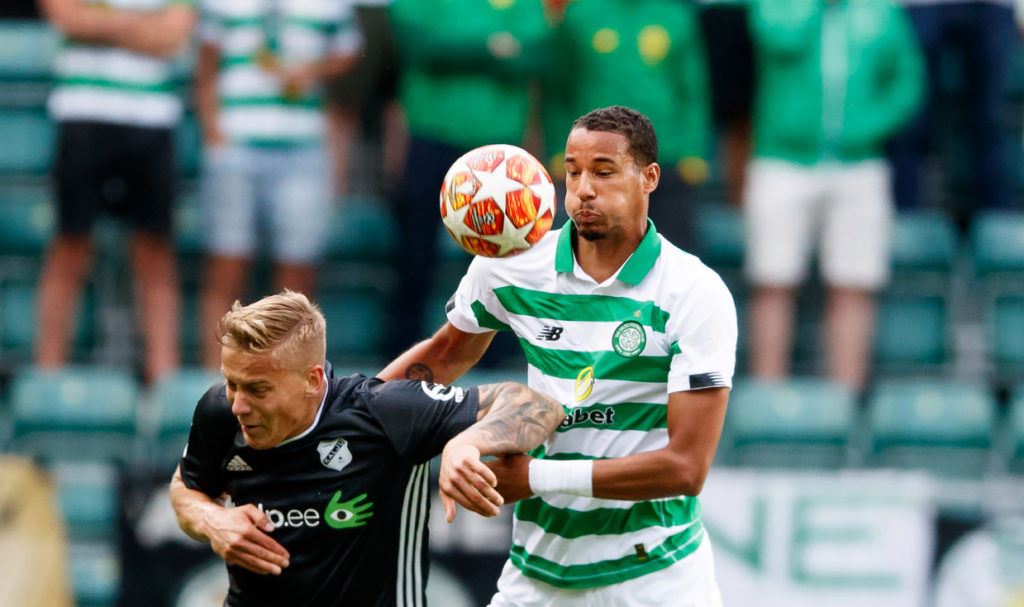 In the central defence we have signed Christopher Jullien and have Kris Ajer (subject of speculation linking him to AC Milan and Leicester) and Jozo Simonuvic (linked to Lille). Lenny seems content with what he's got here, especially as Hatem Abd Elhamed can play in the middle of the defence if required, and Nir Bitton is in the process of being converted to a classy sweeper role – he's looking good there too.
On the wings James Forrest is only certain starter, the rest Scotty Sinclair, Mikey Johnston, Marian Shved, Lewis Morgan and even Jonny Hayes are in competition for places – Johnston seems the top pick- but the manager wants tow new wingers, one for each wing.
Scotty Sinclair didn't travel to Cluj after training at Celtic Park before the squad left and there was a chance he'd have left the club yesterday amid rumoured interest from down south. Don't be surprised if he's gone shortly though – not all windows are closed.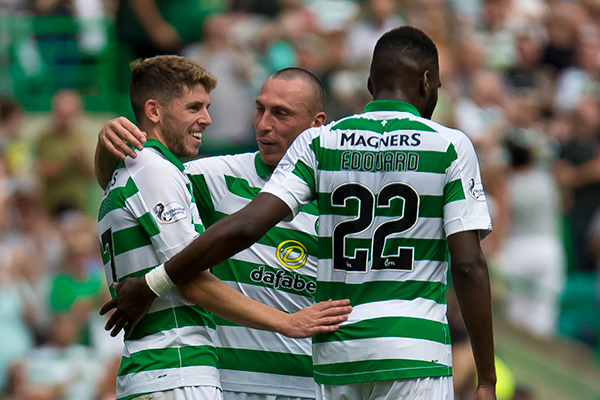 The striker role is interesting too, Odsonne Edouard oozes quality and you would expect that he's going to move on at some stage over the next few years to earn Tierney like money elsewhere. We have Leigh Griffiths who will score goals and Bayo who remains something of a mystery. As a Rodgers signing many won't be expecting too much but the boy deserves his chance. Hopefully he's good enough but the jury is out and Neil Lennon will know better than any of us. He wants a striker, a player who will be in the team. That's good news.
Will he get the cash to complete his squad for the push for 9IAR and to get us through into the Champions League and not getting spanked? That's down to you Peter. The rest of us are watching.
Also on The Celtic Star…
Rat's Not Happening! Rodgers fails in late £20m bid for Callum McGregor…see HERE.
Celtic Ambassador rates Tierney as good as Gemmell and McGrain…see HERE.
To Lisbon and back on a fiver – Monday 22 May, Mission Impossible and Hail, Hail Mary…see HERE.
We're all off to Transylvania, Part 3, 'The mood changed as the KT news spread'…see HERE.