Celtic FC has put their own twist on a current TikTok trend. The premise of this TikTok involves several photos being placed in order, so you have to swipe to see what the TikTok says.
Usually, these sorts of videos begin with the phrase "Send this to someone who deserves all these…" which is normally preceded by 'cats' or 'dogs' or something along those lines.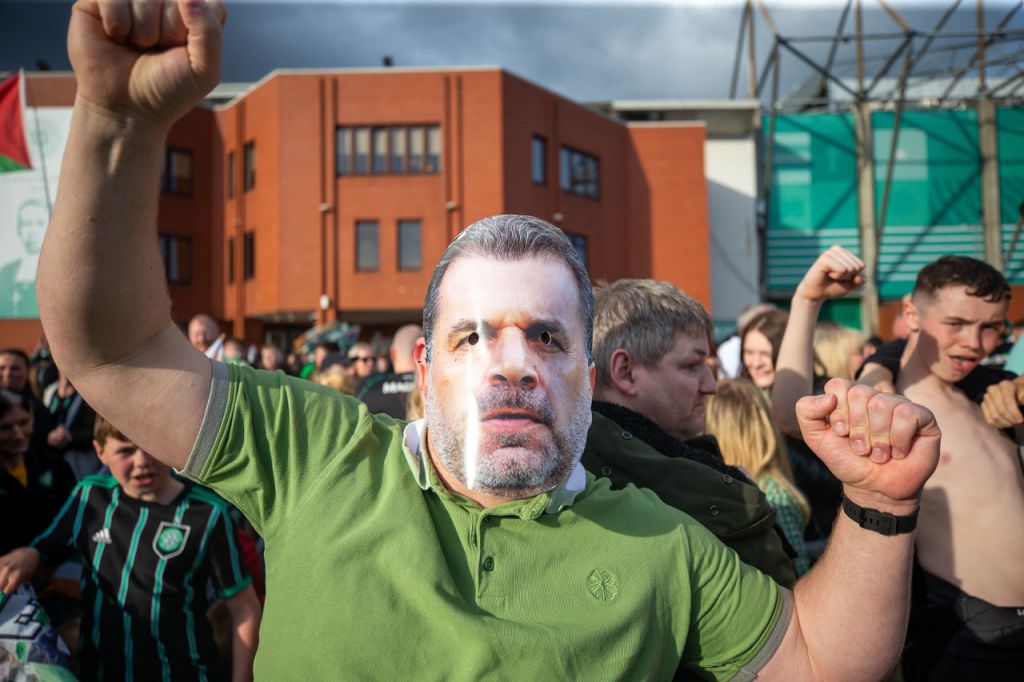 The TikTok would then have several pictures of these cats or dogs. The song 'I Can't Take My Eyes Off Of You' plays over the TikTok, inviting you to swipe each image on the beat. Celtic put their own spin on this by placing Ange at the centre of attention with several photos of Ange both at the League-winning match against Hearts, and back at Paradise celebrating the victory.
So, send this to someone who deserves all these Postecoglous!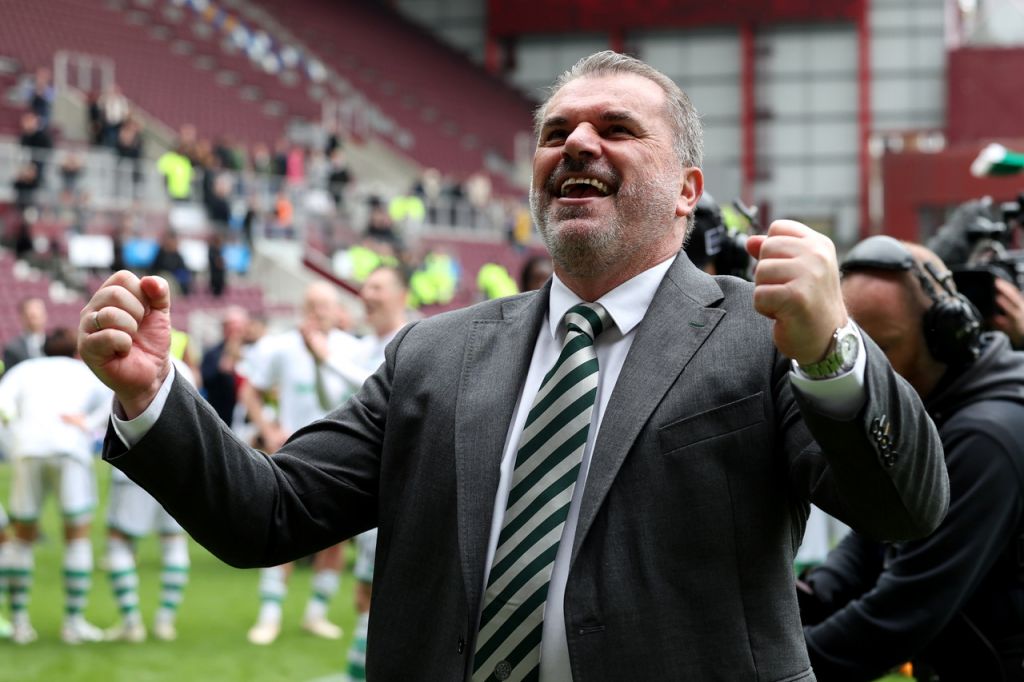 Speaking to Celtic TV after the title win was secured by a 2-0 victory against Hearts at Tynecastle, Ange Postecoglou had this to say about retaining the Scottish Premiership title.
"I'm just immensely proud of the group – the players, the staff. They've been incredible this years in terms of the standards they've set, the football they've played, the performances, the results, the goals they've scored, and it's a credit to every one of them that they've really embraced the challenge of being a better side than we were last year and, fittingly, they get the rewards for it.
🏆 CHAMPIONS AGAIN! OLÉ, OLÉ! 🏆

👑 #CelticFC 💚 are crowned Back to Back Champions of Scotland 🍀🏴󠁧󠁢󠁳󠁣󠁴󠁿

Congratulations to Ange Postecoglou and the Bhoys! 💚✊ pic.twitter.com/95oI5QTNA8

— Ilir Meta (@ilirmetazyrtar) May 8, 2023
"I am proud because when you've had success, sometimes you wonder if people have the same drive and are really prepared to work as hard the following year, and I've never really sensed that in this group. From the first day of pre-season they've embraced that we want to be better this year, we want to be stronger, and that's what we've done.
"And they've maintained the high standard of performance through a really challenging year with the Champions League and the World Cup break, and through it all they've been unflinching in their approach to the game.
Every detail pic.twitter.com/IbDgkVDzvG

— Joe Brown1888 (@JayMBee1988) May 8, 2023
"There's no denying that every team, every group works hard, but there's only one that can be crowned champions and I think we've deserved it with all the work that everyone's put into it this year.
"And you need to celebrate that now because it's not just the players and the staff, they've got people around them – their families and friends – who support them every day and make sacrifices. The people who work for our football club on a daily basis who put in so much, and you make them feel good.
"And, of course, for our supporters – the most important people. It gives them another season to remember and another one where they can reminisce and talk about for years to come."
🗣️ "The supporters have been unbelievable towards me, from day one. Irrespective of our bumpy start, they got right behind me and I'm 𝙛𝙤𝙧𝙚𝙫𝙚𝙧 𝙜𝙧𝙖𝙩𝙚𝙛𝙪𝙡 for that."

It's fair to say Ange Postecoglou has a deep connection with the Celtic fans 💚 pic.twitter.com/obspXYld1e

— Football Scotland ⚽️🏴󠁧󠁢󠁳󠁣󠁴󠁿 (@Football_Scot) May 8, 2023
Matthew Marr is  Author, The Bould Bhoys – Glory To Their Name which is out now on hardback and also on Amazon Kindle, links for both below.
130 years ago today, Celtic won the Scottish League for the first time…@hailhailhistory in his debut @CelticFC book, The Bould Bhoys – Glory To Their Name, tells the story of that season. Order your copy at https://t.co/ThWbDtOrEA pic.twitter.com/1NGbNht57p

— The Celtic Star News Feed (@CelticStarMag) May 9, 2023
It's Father's Day next month and your dad will love this brilliant, beautifully presented Celtic Star book!