RYAN Christie at 23 years of age, is three years younger than Stuart Armstrong. His transfer to Southampton this week may present the Christie with the perfect opportunity to shine as a Celtic player.
Brendan Rodgers of course knew a year in advance that Armstrong would be sold and had the deal for him to join the Saints stalled, then as Mark Hughes revealed earlier this week, there were plenty of other sides in the running to sign the Celtic midfielder.
None if that ever reached the press, so it sort of tells you all you need to know about the quality of the rumours that do fly around at this time of the year.
Anyway Brendan prepared Christie very well for this chance by sending him back to Aberdeen last summer for a second loan period working under Derek McInnes, who Rodgers rates very highly.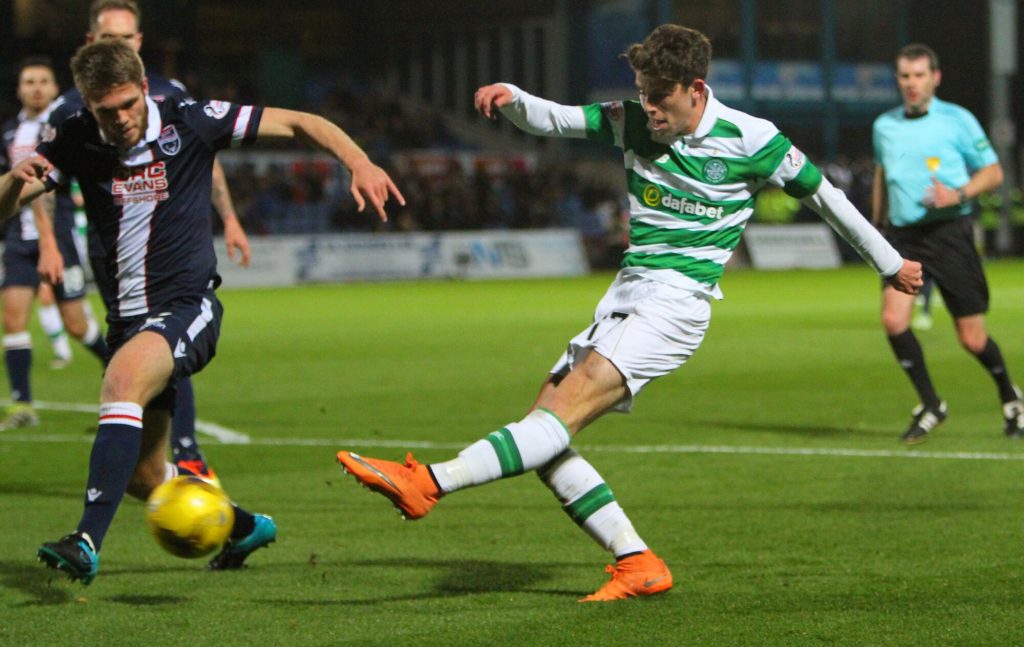 That forward thinking has worked before, Kristoffer Ajer going to Kilmarnock to work at being a central defender rather than a midfielder is one example.
And now Armstrong is gone and Christie is back having been the best player in the Aberdeen squad last season according to McInnes and that form got him a Scotland call-up too.
He's as ready as he's ever going to be and now it's all about impressing the manager.
Speaking to the Celtic website, Christie considered the importance of the season ahead and believes that he can impress Brendan Rodgers.
"That is the plan. I wouldn't be back if I didn't think that. I have plenty of confidence in myself that I can have a place in the squad and make a claim for myself, even though it's a very experienced and talented squad. Over the next couple of weeks, for me, it's about working hard and trying to impress.
"Pre-season has been good and now it feels like I never left. My first day back was a little strange but now I'm settled in and it's been nice being away with the boys and I'm ready for the hard work.
"I really enjoyed my time at Aberdeen and there were so many positives to come from it. I really enjoyed working under Derek McInnes and playing under a similar pressure to here, where there's a need to win and that was really helpful for me. There were plenty of things I learned on my time away and hopefully I can use them to my advantage to come back here and hopefully do well.
"I played a lot of games last season and it was one of the first times in my career where I churned out around 40 games. That was good as it was my first proper full season. It was brilliant to learn from that and be with a team from start to finish, having the pressure to finish as high up the table as possible, and I was delighted we managed to finish second.
"At the start of last season, I would never have thought I would have been introduced to the Scotland squad, so for that to come around as well was brilliant.
"It's big for me. I knew that coming into it over the summer, but it's an exciting time which is good, and I'm just looking to work hard and see where it takes me."