TIMO WEAH is open to remaining at Celtic for next season but will discuss his future with his family – he is son of former Ballon d'Or winner and AC Milan star George – before decided on what to do next as he starts to make his way in the game. The American forward, on loan from Paris Saint Germain, sees that deal end after the Scottish Cup Final on 25 May and he's not even sure if he'll be available for that, as the USA have an international match that conflicts with the game at Hampden.
Weah was delighted to reach the Final with the 3-0 win over Aberdeen on Sunday and after the game swapped his match day shirt for an American Stars and Stripes flag that had craftily been brought into the game by young Becky from the Tommy Gemmell CSC Dunblane – she was delighted with the swap and was wearing the somewhat sweaty shirt on the way home on Sunday!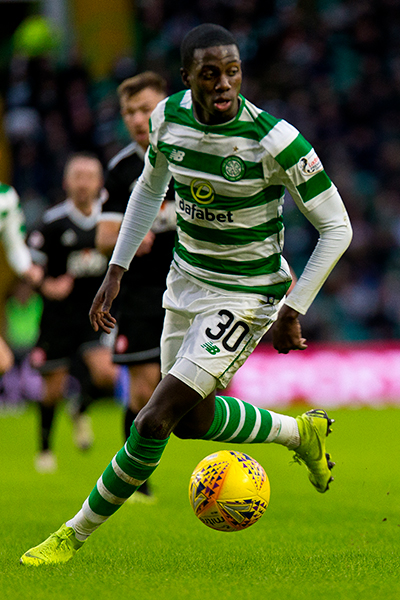 On still being at Celtic next season Timo opened up yesterday to the media, as reported in The Scotsman.
"It's really up to the family," Timo said. "We just have to discuss it and see what opportunity best fits me and is best for my career and future. Who knows? There's always a possibility I could have another spell at Celtic.
"Right now, I'm just focused on finishing the season, helping the team try to win the treble again and hopefully getting one or two more goals.
"It's been great for me at Celtic so far. I've taken every moment that I can stretch out of it. I've made three starts, a lot of sub appearances and scored four goals. I've got what I was looking for when I came here in January.
"I'm gaining experience and playing with a great group of guys. It's really been amazing so far. Hopefully, we can finish the season the way we want to and I can have a season to remember."
Despite being a full international, Weah is still eligible to play for the United States squad which will play in the Fifa under-20 World Cup Finals in Poland this summer. That could mean Weah misses the Scottish Cup Final so he is anxiously waiting to see what the American national team manager Gregg Berhalter has to say.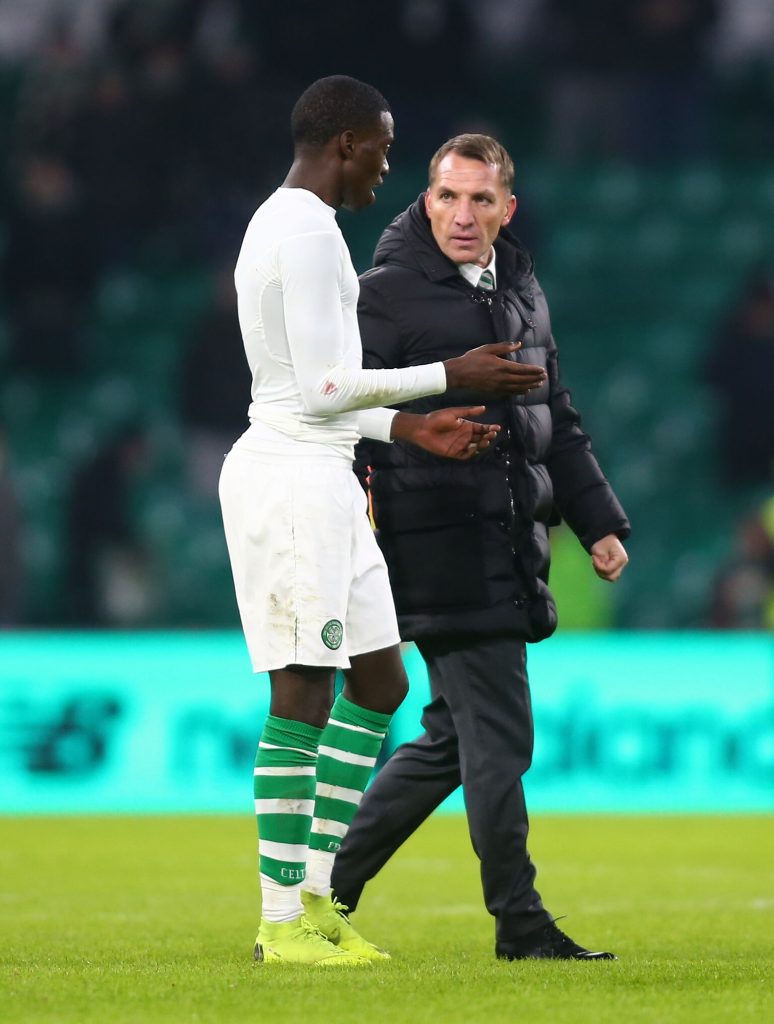 Berhalter may opt instead to retain Weah for the senior squad who will take part in the CONCACAF Gold Cup tournament from 15 June to 7 July and that would give Weah the green light to be at Hampden.
"I don't know what's going on," Timo said. "I didn't really know about the situation until I saw it mentioned in the US media. I guess Celtic has to discuss it with the national team."
Weah's initial loan deal to Celtic – which was a story that The Celtic Star exclusively broke on the morning of Christmas Eve – is initially for 6 months. However PSG before completing the deal, extended the 19 year old's contract for an additional 12 months, and it is believed that this was to facilitate an additional season on Glasgow IF all parties are happy.
Has Weah been given enough game time? Just about…Neil Lennon has been reluctant to play the loan players in games since he started picking the team after the first few games back.
Has What's His Name leaving and Neil Lennon coming is as (interim) manager had an effect on this dynamic? You would imagine it will have to be considered, and indeed there is no way that PSG/Weah's family even know who will be the Celtic manager next season at the moment.
Are there other options as a result his performances at Celtic? A few Premier League clubs have been credited with an interest, including Bournemouth and What's His Name might even fancy a move for Weah, but this could all be speculation.