TO LISBON AND BACK ON A FIVER is the title of the self published book by Jerry Woods that tells the tale of the road trip to Lisbon that five Celtic supporters made in May 1967 to see Celtic win the European Cup Final against Inter Milan.
The earlier diary entries are all available on The Celtic Star, check our homepage to catch up, and the story continues as the Bhoys make the long and winding round home. It's now 27 May as Jerry picks up the story…
Saturday 27 May – Goodness Gracious Great Balls of Fire
Before dawn, the fog had lifted and it looked as if it was going to be a very warm day. I decided to try to drive as far as possible this day (the same as yesterday – about 600 miles). To achieve this we would require another two fuel stops in France (Bordeaux and Broglie). Before departure we shared what was left of the food given by the Blessed Monk.
We departed the Monastery as soon as daylight appeared. We were still on the Spanish side of the Pyrenees and on the descent to the Spanish/French border. On the way, we stopped at a very large concrete trough (about the size of a double bath) that was filled continuously from a small waterfall from the mountains. We had not bathed since leaving Scotland on Sunday 21 May. Everyone in the group was stinking of body odour, and we all decided to bathe in this water trough.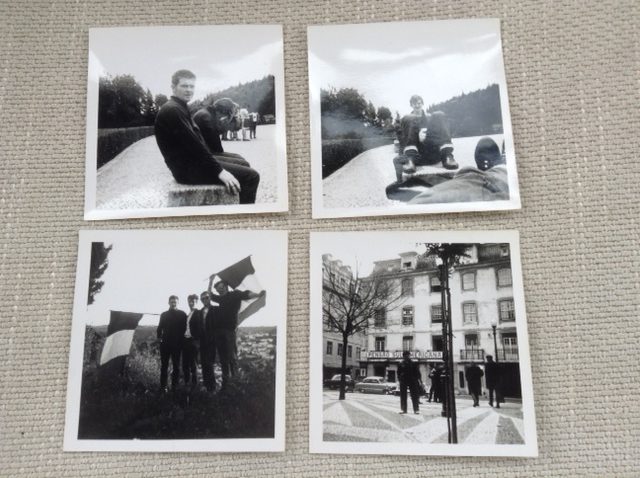 We all addressed down to our underpants and climbed into the trough (Martin had a small bar of soap) for a very cold but refreshing bath. This was one of the best mornings of the whole trip, and it refreshed me for the long drive ahead. While we were in the trough, passing vehicles (locals maybe) would peep their horns, and shout curses with raised fists.
We discovered shortly after that these type of troughs were for the local mountain animals. Now washed and refreshed, we discarded our underpants into nearby bushes and dried our bodies with used T shirts. Before leaving the trough, we filled up our water container with the fresh mountain water.
This was flag day again and every village town and city was to get the Celtic flag display. We reached the Spanish/French border controls at Irun in Spain and Hendaye in France. First were the Spanish Guardia Civil who just checked passports and car registration and waved us through. On the French side, it was full passport and car inspection. The reason for the full check was that this part of France was also in so called Basque separatist territory, and ETA had been active recently.
The weather was getting really warm now, the hottest day yet and all the car windows were open. With the push now on to reach our next stopover, this part of the journey, although very scenic, was very uneventful.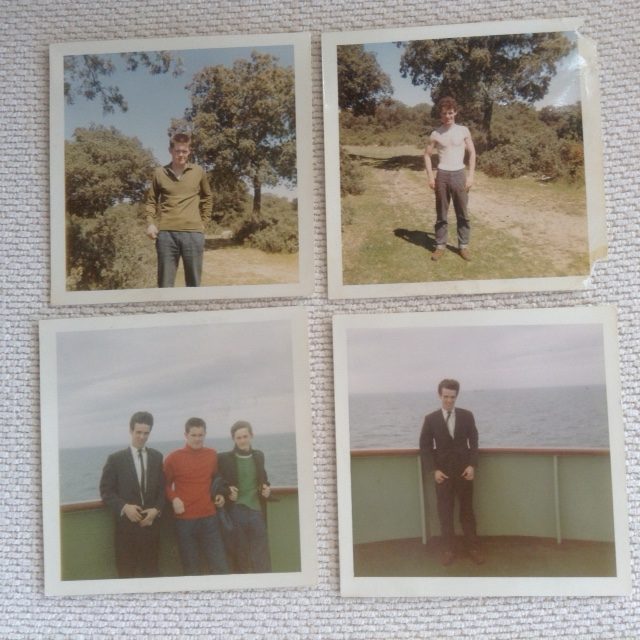 Just south of Bordeaux, we had to stop the car because four very large flies had entered the car via the open windows and the three guys in the back were going mental. We stopped at a garage in Bordeaux for the 8th fuel fill-up, bought some concentrated juice to mix with our water and bread loaf. All the food I can remember from this part of the journey was the water, carrots and small apples and plumbs we removed from an orchard.
We stopped for fuel again at Broglie in France (same garage) for the 9th tank fill-up. On the drive through this northern area of France, we passed a good few war graves. Many tanks and remnants of World War II were on display in many towns and villages.
During this epic 600 mile journey, we did not pass or see any other Celtic fans.
It was now past 11.00pm and getting very dark. The sky was a terrible colour. It looked like a storm was brewing, and I was knackered after such a long drive. We stopped in a very safe lay-by just south of Abbeyville and from here it was about 65 miles to Calais.
During the night at about 1.00 am we were hit by a dangerous thunder storm with high winds and rain due to the continual heat for the last 10 days. I had never experienced or even seen a storm like this before. The sky was fully lit up with balls of lightning which would strike and roll along the road. The car would fully light up as though daylight had returned. They were like large space ships. Everyone was very frightened in case one of the lightning balls would strike the car. I have since learned that ball lightning is an unexplained, dangerous electrical phenomenon, and the lightning balls can vary from pea size to meters in diameter.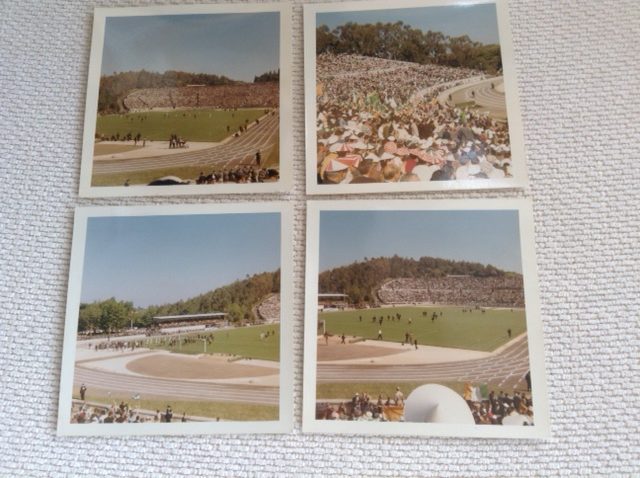 After the lightning finished, very heavy rains and winds started and we wondered what it was going to be like in the morning. (We were soon to find out). The only good thing about the whole experience was that I had parked the car in a safe area outside Abbeyville with no trees near us. I think the monk's earlier blessing of the car and ourselves kept us safe. I still believe it to this day.
I fell asleep about 4.00 am after the storm had stopped.
Jerry Woods
If you would like a copy of Jerry's self published book To Lisbon and back on a fiver, drop me an email to editor@thecelticstar.co.uk and I'll put you in touch with Jerry directly.
Also on The Celtic Star…
John McGinn says he's still a Celtic man and talks about KT's move to Arsenal…see HERE.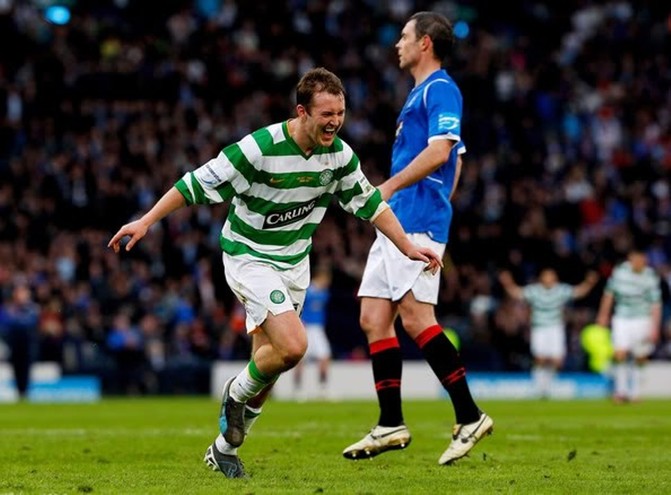 Celtic 2 Rangers 0 – O'Dea from a Nakamura cross, McGeady from the penalty spot…see HERE.
Sold Down the River – The Last Word, 'Will the board buy more players? 100% yes'…see HERE.
Window Shopping – Taylor, Meling, Gumny and the London Stock Exchange…see HERE.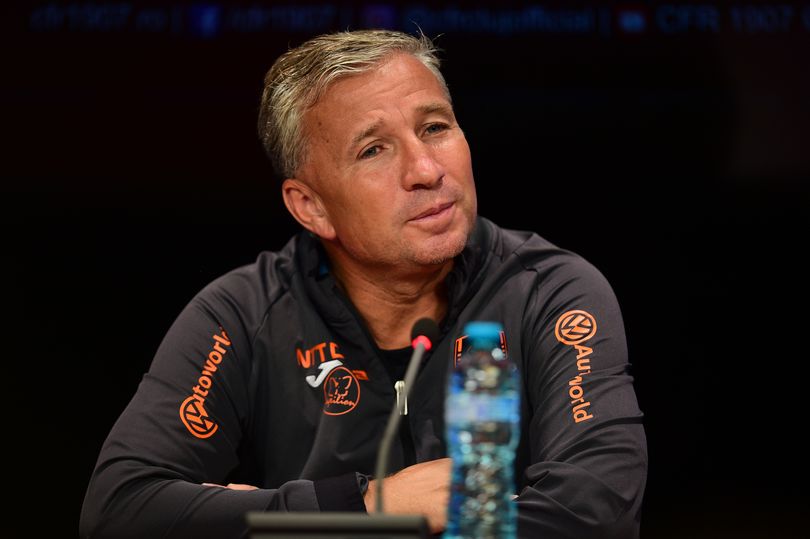 Celtic v CRF Cluj – 'Desperate' Dan's Delightful Dig at Old Rangers…see HERE.
Former Celtic target Henry Onyekuru's €17m Monaco move from Everton…see HERE.
'That left foot is a wand,' Broony hails Super Leigh and KT's ' fairy-tale story'…see HERE.
Forrest to Zenit? 'No Confirmation', not happening as 'Maverick' Ntcham praised by boss…see HERE.
Fancy writing about Celtic on The Celtic Star. Why not give it a go?
If you fancy writing for The Celtic Star – on any Celtic related subject of your choice,  except perhaps Sold Down the River, then we'd love to hear from you. Send your contribution to editor@thecelticstar.co.uk and we'll do the rest.