TO LISBON AND BACK ON A FIVER concludes today on The Celtic Star. Hopefully you have been following the story told in such vivid detail by Jerry Woods of how five your Bhoys from Fife set off on a road trip to Lisbon in May 1967 to see Celtic win the European Cup. It has been quite an adventure!
Jerry has self published the book and has a very limited number of copies. If you would like one, perhaps for someone in your family who also travelled to Lisbon in 1967, then drop me an email to editor@thecelticstar.co.uk and I will be happy to put you in touch with Jerry directly. He's been delighted at the number of Celtic Star readers who have done just that!
Over to Jerry for the final two short Diary posts and them some additional items worth mentioning at the end…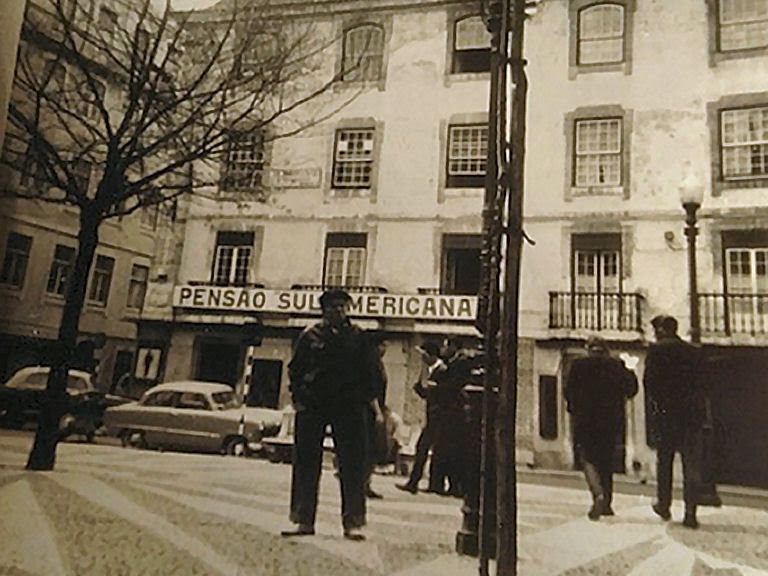 Monday 29 May – Home is the Sailor, Home from the Sea and the Hunter Home from the Hill
I left Glenrothes just after 10.00 am, and arrived at Tullibody about 11.00 am. In 1967, very few families had a house phone, and Helen did not know on what day (if any) I would return to pick her up. It was so good to see them again. Helen remarked and was concerned about my weight loss. I gave Pauline her bendy toy,that she kept for years.
Helen's mother (Nelly) made one of her famous breakfasts that I devoured instantly. Helen during her visit had received (for Pauline) over £3 from all of Nelly and Tam McGregor's friends plus another £2 from her father Tam. Therefore with this amount (£5) there was now enough for another Lisbon trip?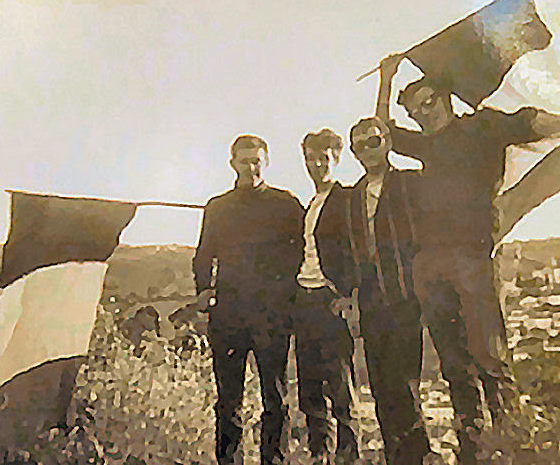 We stopped on the way home to Glenrothes for petrol, arriving home after 3.00 pm. At 5.00pm I went up to my doctor, Dr Rothnie (the Butcher!) for a post-dated sick line. In 1967 visiting a doctor did not require an appointment. You either attended a morning or an evening surgery, registered with the receptionist, sat in a queue with the rest of the so-called sick patients until it was your turn, and I would have to remember to cover up my sunburnt right arm.
When it was my turn, I told Dr Rothnie that I had been in bed and off work for all of the previous week with the flu and that I required a post-dated sick note for my employer to cover my 6 days absence. I knew I had lost weight, maybe about 12 lbs, and I must have looked terrible, because Dr Rothnie was not known for giving out sick lines.
In 1967, if you were off work, you did not receive sick pay from your employer. The only benefit was to claim a sickness payment via your National Insurance office – about 40% of your wages.
I returned home to Helen and Pauline, as happy as Larry, had a meal and a bath and then off to bed. I slept the sleep of angels until Helen wakened me about 7.00 am for my work the following day (Tuesday).
Tuesday 30 May – Deo Gratias
I returned to work – Cessna Hydraulics Glenrothes. I reported to the Personnel Department and handed over my sick note. I explained the situation regarding my absence and apologised for not informing them earlier because I did not have a telephone (true) and that my wife and daughter were staying over at her parents in Tullibody (true).
They accepted my explanation and I stayed employed with that company until 1979 (12 years later).
Jerry Woods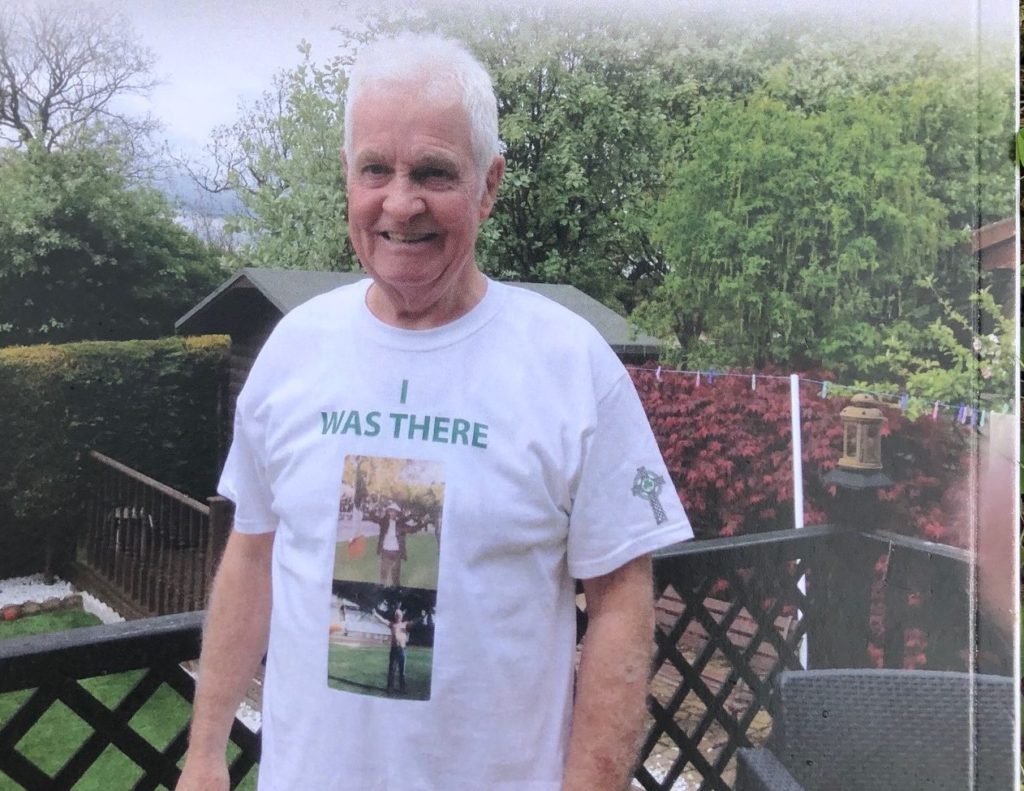 Petrol Costs – Details of Mileage/ Route and the cost involved to Lisbon and back
Methil to London (return) 3,600 miles – 1,800 miles a single journey
Methil to Dover – 520 miles
Calais to Lisbon – 1273 miles (1967 mileage)
Ferry time – 1 hour 30 minutes
Calais to Le Mans 264 miles. 424 km = 6 hours driving – Monday
Le Mans to Burgos (Spain) 540 miles – 900 km = 12 hours driving – Tuesday
Burgos to Lisbon – 470 miles – 760 km = 11 hours driving – Wednesday
From 5 pm Calais on Monday 22 until Wednesday 24 = 48 hours ie 7+24+17 = 48 hours
Sleep required Monday and Tuesday = 16 hours minimum
Therefore at least 32 hours for Driving/Stopovers/Fuel/Toilets/Food would have been required to make Lisbon at 5 pm GMT on the Wednesday
Total Return Mileage = 3,600 miles. The fuel tank held 12 gallons of fuel. MPG was 30 miles per gallon.
Therefore 12 gallons x 30 mpg = 360 miles per tank of fuel.
Therefore for 3,600 mile distance, 10 gallon of fuel required 10 x 360 = 3,600
10 tanks of fuel is 120 gallons (12 gallons x 10 tanks = 120 gallons)
The cost of 1 gallon of petrol in 1967 was 5 shillings (now 25p in 2019)
Therefore 4 gallons in 1967 cost £1
The fuel tank held 12 gallons and the cost would have been £3
Therefore it would have taken 120 gallons for a 3,600 mile journey (12 gallons x 360 per tank)
Total cost for 120 gallon at 5 shillings per gallon = £30 total
In today's money at £5 per gallon, this is £600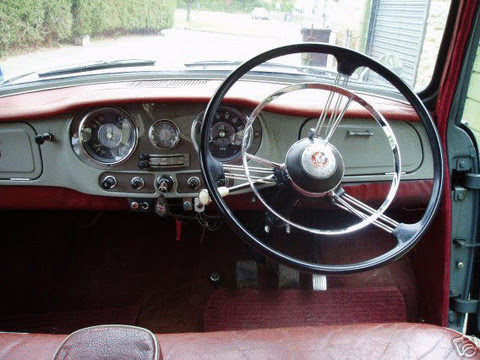 SPEEDS – Car top speed was 78 mph. Driving time required for 3,600 mile journey
40 mph = 30 hours
45 mph = 27 hours
50 mph = 24 hours
60 mph = 20 hours
It would have taken either 45 or 50 mph to make Lisbon at 5 pm on the Wednesday
In 1967, all French roads, via cities and towns were sign posted TOUTES or AUTRES DIRECTIONS (TOUTES all routes) (AUTRES local or nearby)
TOUTES is similar to UK by-pass roads. Also in 1967, there were no roundabouts in France or Spain
Petrol Stops required for 3600 mile journey
Tank held 12 gallons at 30 mpg = 360 mile per 1 tank of petrol. Therefore it required 10 fuel stops to complete 3,600 mile Lisbon journey
1. East Wemyss – zero miles Sunday 21/5/67
2. Doncaster – 290 miles Sunday 21/5/67, Doncaster – Dover 240 miles, Car Ferry Dover to Calais Monday 22/5/67, Calais to Broglie 200 miles
3. Broglie – Tuesday 23/5/67, Broglie – Bordeaux 360 miles
4. Bordeaux – Tuesday 23/5/67. Bordeaux – Valladolid 350 miles
5. Valladolid – Wednesday morning 24/5/67. Valladolid to Lisbon now 360 miles + extra jerrycan = 1,800 miles
TOTAL JOURNEY – Methil – Lisbon 1,800 miles
Same route was used on the return journey. Sixth fill-up was in Lisbon on Thursday 25/5/67 +jerrycan. Tenth and final stop for fuel was at Doncaster on Sunday 28/5/67 where we had to pawn items for petrol.
This was an 8 day trip – 7 complete days of driving, the only exception being Thursday 25 May 67, the day of the game. The 3,600 mile epic journey required 7 days of driving, at least 515 miles per day with me as the only driver!
Route through France, Spain and Portugal
France – Calais, Rouen, Le Mans, Tours, Poitiers, Bordeaux, Bayonne, Biarritz, Hendaye (border)
Spain – Irun (border), San Sebastian, Vitoria/Gasteiz, Burgos, Valladolid, Salamanca, Fuentes de Onoro (border)
Portugal – Vilar Formoso (border), Gaurda, Coimbra, Pompal, Fatima (near), Alcomaca, Alenquer, Vila Franca de Xira, Lisbon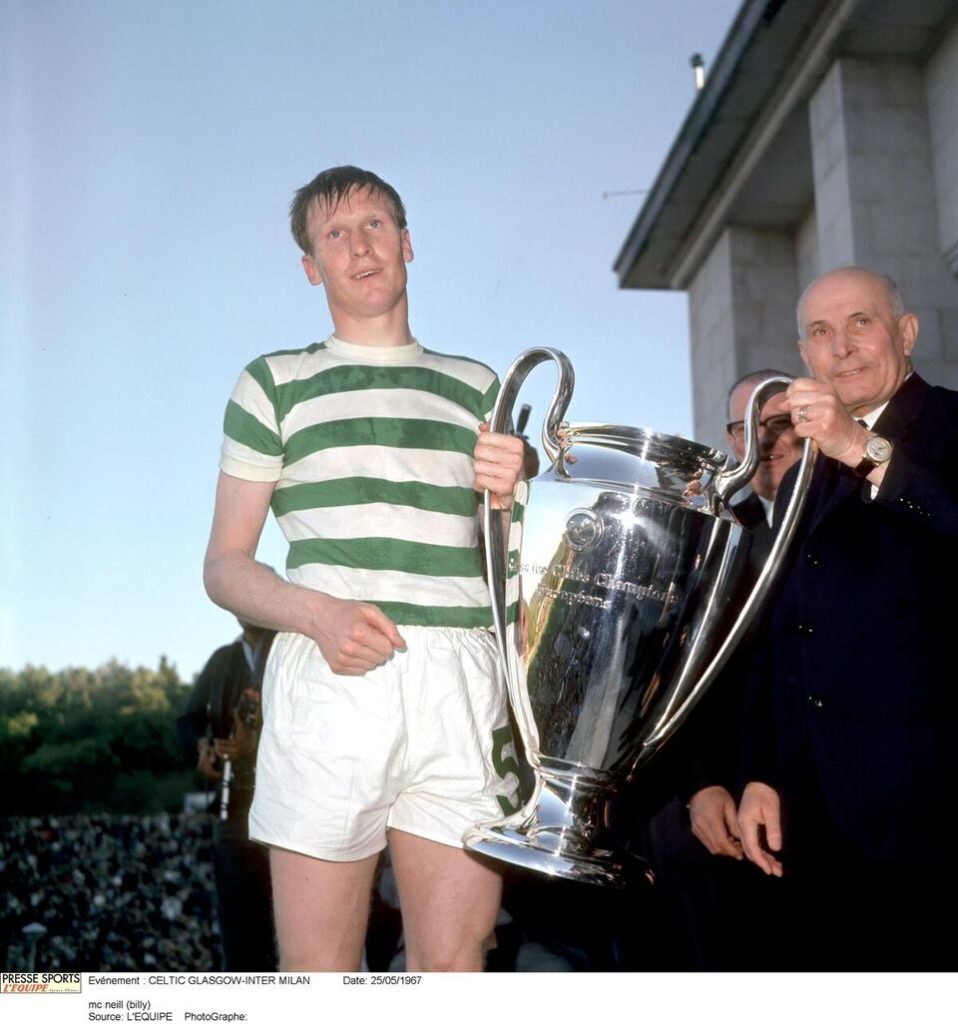 25 May 1967 – European Cup Final
Celtic 2 Inter Milan
Team – Simpson, Craig, Gemmell, Murdoch, McNeill, Clark, Johnstone, Wallace, Chalmers, Lennox, Auld
Scorers – Gemmell and Chalmers